The country's most active hubs – gyms and fitness studios – have reopened. Following an order from the Ministry of Home Affairs (MHA), as part of its Unlock 3.0, gyms and fitness and yoga studios in the city and across India were allowed to reopen from August 5, 2020, since they shut down operations in the wake of the coronavirus pandemic in March 2020.
But looking at the spike in positive cases, is it really safe to get back to your cardio classes, weight machines, treadmills and yoga mats yet?
While most of us have already figured out a new at-home workout routine via online classes and Zoom tutorials for yoga and other fitness regimens, this might come as welcome news for many. Gyms and fitness studios have over time grown to become a safe space for like-minded individuals to pump up their adrenaline levels, share a smoothie post-workout or catch up with fitness buddies.
So, while the central government has allowed gyms and fitness and yoga studios to reopen, the reality on-ground looks a little different and may vary from state to state, depending on the nature of the fitness space. Here's a look at how popular gyms and fitness studios are planning to reopen under the strict guidelines of MHA.
The popular Cult Fit studio-chain owned by Cure Fit is still skeptical about reopening its doors to patrons and is rethinking its strategy on hygiene and precautionary measures. While others are working in fifth gear to ensure sanitisation and safety protocols are put in place for their successful reopening.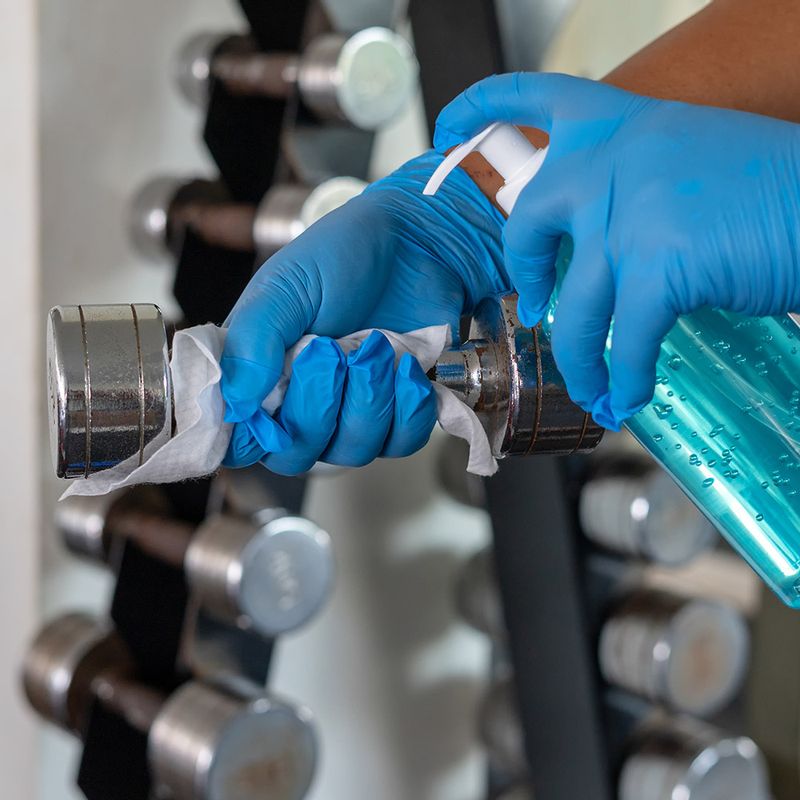 "Since we have studios across the country, we are waiting for a directive from the respective state governments although the central government has given a nod. As soon as we are allowed to open, we will because we are ready," said celebrity fitness instructor and co-founder of The Pilates Studio, Namrata Purohit, who is opening her centres in Jaipur, Hyderabad, Chandigarh, Chennai and Ahmedabad, in a calibrated manner.
So far, large-scale and pan-Indian gym centres are still figuring whether to open, whereas smaller spaces, boutique fitness and yoga studios in Delhi and Mumbai seem more prepared to reopen considering the nature of their services is more in tune with the government guidelines. Purohit echoes this when she says, "For us to maintain SOP's as directed by the government will be quite easy. At the studio, we have always had one piece of equipment per person per hour, all classes have always been against appointments only, and we have always requested our clients to sanitise their equipment after every class. Keeping the current social distancing norms in place, we have ensured an even larger distance between each piece of equipment  and will ensure temperature checks and oxygen levels check at the studio entrance."
Offering a different perspective, Divyanka Bedi, founder of the bespoke Mumbai-based fitness studio, The Space argues, "Gyms and studios are high contact environments. We have an extensive list of SOPs in place, which itself will be a challenge to execute. Some of them are easier to execute like increased sanitisation, pre-booking of slots, temperature checks and reduction of amenities. However, things like limiting members and wearing masks while training will pose a bigger challenge. It's a catch 22 situation for gyms and studios as the reduced membership and increased costs will make it unviable for a lot of smaller businesses to sustain. With regards to training in masks which imposes a restriction in breathing, members will have to reduce their intensity of training, which may get in the way of them achieving their fitness goals. But wearing masks while the workout is essential until the risk of Coronavirus is completely eliminated." Bedi is planning to reopen The Space only when the number of cases falls.
Meanwhile, gym owners in Pune have threatened to go on hunger strike if they are not allowed to reopen. However, the Pune Municipal Corporation has not responded to these requests, and so far, has only allowed a few services to reopen with rules, such as cabs and private-owned vehicles, educational institutes offices, shops and business that come under essential services, alongside malls and market complexes. Individual sports and workout have been allowed by the PMC, however, these come with additional safety and sanitisation sanctions.
Even regular fitness enthusiasts who are waiting to hit the gyms seem divided over this move. Mumbai-based restaurateur Gauri Devidayal who has a membership at the popular fitness studio, Physique57, shares, "I am excited about gyms reopening because I miss being in the studio. I have taken a few online classes, but it's not just about the workout. It's an opportunity to get out of the house and it's a totally different setting when compared to working out in your bedroom with a 7-year-old running around. And so, I just miss that me-time."
For 27-year-old media professional, Moumita Majumdar, who is currently based out of Kolkata, online classes have not been able to motivate her the way regular classes at Cult Fit did. She says, "I'm honestly too paranoid. I've been at home for five months straight now, barely stepping out to get groceries. I am worried about not being able to get into shape and about the fact that my year-long gym subscription is getting wasted, but I don't think I'm going back into the gym anytime soon."
Here are some things to keep in mind before you hit the gym again:
Call and check with your gym/studio when they're planning to reopen. Not all will be functional right away.

Pre-booking is mandatory, as per the SOP guidelines. So, be sure to book your slot in advance.

All gyms and yoga institutes have been directed to plan activities maintaining a floor area of four meters per person. This could mean your gym will look a whole lot different from the last time you saw it.

Because of the mandatory use of masks, your fitness routine and intensity might be altered accordingly. Some gyms and studios, however, might make masks and face shields mandatory only for trainers. Check with your gym/fitness studio.

If you have any discomfort in breathing while training in a mask, please get in touch with the staff right away to get appropriate help.

Elderly people above the age of 65 years, people with co-morbidities, pregnant women and children below the age of 10 are likely to not be allowed inside gyms and fitness studios.

While inside, you will be required to maintain a minimum distance of 6 feet from others at all points. So, no high-fives after a good set of push-ups.

You will be required to wash your hands at intervals and sanitise equipment after use.

Respiratory etiquette will have to be maintained, meaning you cannot cough or sneeze without cover.

Every client has a responsibility. Don't visit the gym if you have been exposed, have a fever or are showing any symptoms.

Carry your personal hygiene essentials, such as water bottles, towels or napkins and masks. And wipe down any surfaces you've made contact with.

Cooperate with the fitness centre's employees, like your trainers and other staff. 

Showers, spas and massage facilities will not be functional, as per the government guidelines. Call and check with your centre which facilities will be defunct.

The government mandate has made the use of Aarogya Setu app compulsory. Install it before you set out for the gym.
---
Photo: Shutterstock