Sleep is like food for the body's healing mechanism. A good mattress can really change the way you sleep. More than 40% of people suffered from sleep related issues, while we were battling the pandemic. Sleep problems during the COVID-19 have affected mental well-being the most. But using comfortable mattress that supports your back can really make a difference. So how do you choose a mattress that can help? Read on to know all about it.
Mattress matters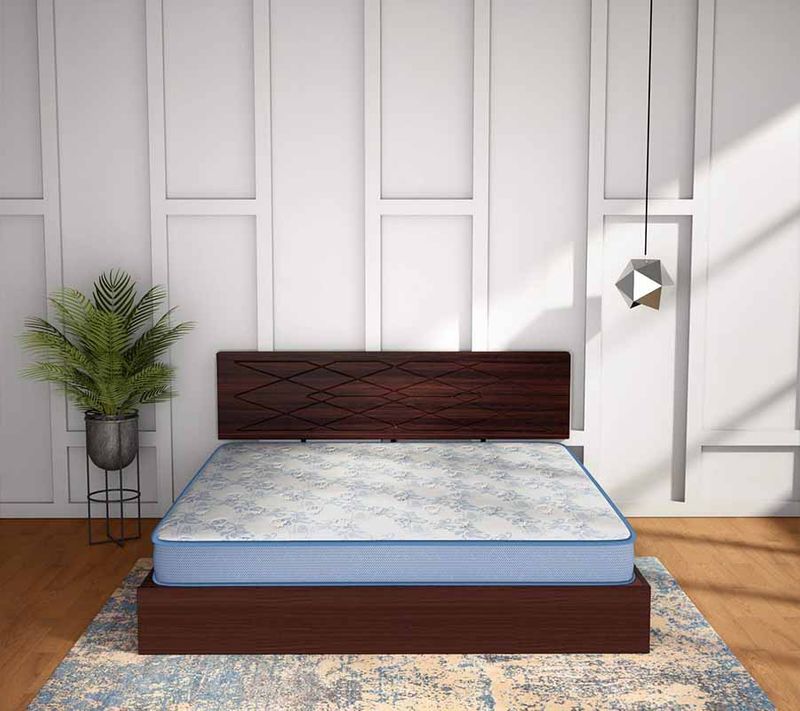 When looking for the best mattress in the market, it is vital to understand our body type and sleeping position. A good mattress should support your physical structure as well as promote proper spinal alignment by aligning with your back's natural curves. Mostly a person is either a back sleeper, side sleeper, stomach sleeper, or some combination of the three. Neha Sharma, chief marketing ninja, Sleep Ninja Mattresses explains: "Back sleepers, also known as spine sleepers, place a lot of pressure at the base of their backs which results in back pain. In particular, the right firmness level can significantly reduce and eliminate any unnecessary tension at the shoulders and lower back. Where back sleepers need support, side sleepers need pressure relief at the shoulders and hips. This means that they will typically want to stick with a softer mattress that contours to the curves of the body. Stomach sleepers are usually heavyweights as they tend to weigh quite a bit more than average. This means that they would not be particularly fond of firm mattresses, but instead would advocate the choice of a medium level of support that falls in between soft and the harder mattress options."
The right choice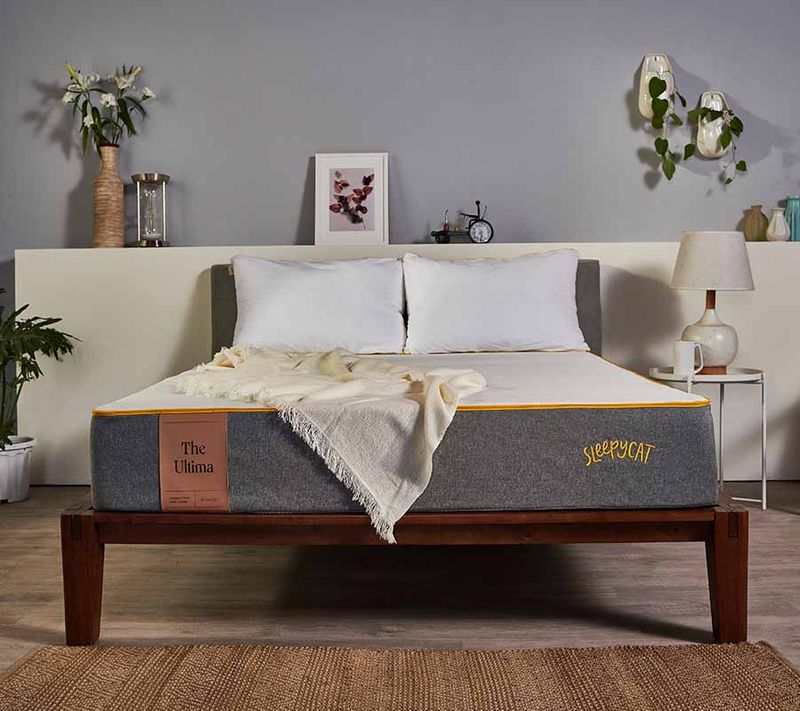 SleepyCat has done extensive research on mattresses over the past year, and their findings showed two main issues: they heat up, making people uncomfortable as the night progresses; or the mattress loses its plushness, becoming flat. Kabir Siddiq, founder & CEO, SleepyCat says: "Our customers love our 8-and 10-inch memory foam mattresses for that hotel-bed-like feel. There's really nothing quite like it. Latex mattresses are ideal for people who like their mattress to be bouncy, without that responsive gentle sink that memory foam mattresses have. Consider your sleep position, the firmness you prefer, and the feeling you want when you enter your bedroom. It's important to understand the type and quality of foam that the mattress is made of as well as the features they offer like orthopaedic support zones." 
Myriad choices
A person spends almost one-third of his life in bed so choosing the right kind of mattress is important. "An innerspring mattress is a type of mattress that has coils inside of it to provide support. The coils are made up of steel, and they are covered with fabric that can be easily washed. Latex mattresses are made from natural rubber that is harvested from rubber trees. This type of material is hypoallergenic, which means it does not produce any dust or mites, making it safer for people with allergies or asthma. Memory foam mattresses are made up of a foam layer that is designed to contour around the body and reduce pressure points. These memory foam mattress also have a higher density than other types of mattresses, which makes it more durable and long-lasting. A hybrid mattress is a mattress that has two different types of mattresses in one. It is made up of a memory foam layer and a latex layer. This type of mattress is great for people who want to have the benefits from both types of mattresses. Air mattresses are inflated with an air pump. Each side of the bed is equipped with a chamber of air to accommodate two sleepers with varying preferences," says Nitin Gupta, executive director, Springfit.
Factoring in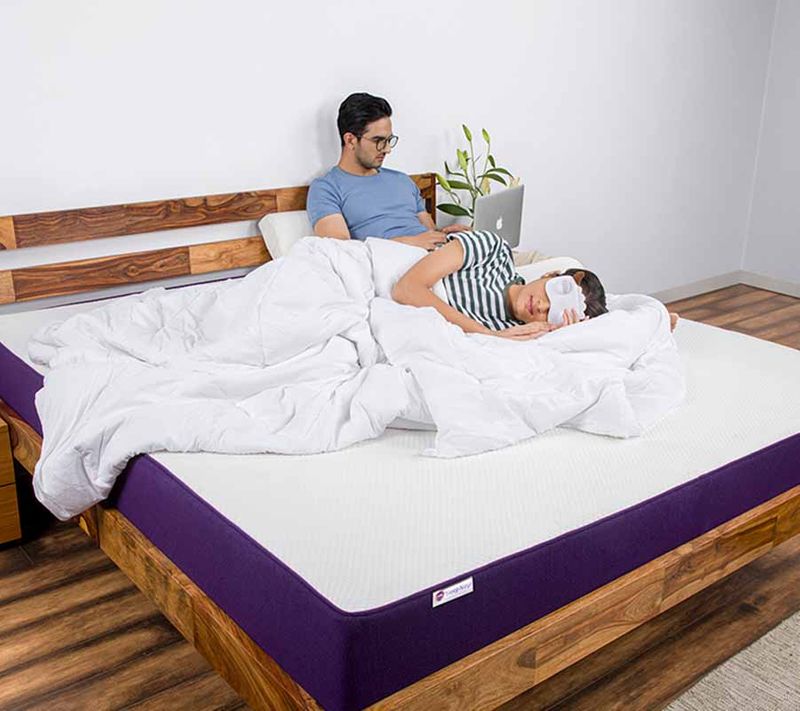 There are a few things consumers must look for when searching for a comfortable mattress—i.e. durability, ergonomic comfort, allergen-free and breathability (this is especially important with the tropical climates we have in India), and that it caters to your specific health-related needs. Priyanka Salot, co-founder, The Sleep Company says: "That is why it is so important to invest in technology rather than a 'brand'. And customers today have realised that as well are more focused on their health and sleep. The size of the mattress and room should be considered as one of the factors, as the space should not be crumbled up. Also, select the mattress as per your body, weight, and age. For instance, people who are older, should opt for a firm mattress. If buying the mattress online, check if the company has a return policy. As it is important to touch and feel the product before buying it."
Ergonomic considerations
Your mattress should support your back and joints, promote proper alignment, and protect you from pressure points. If you don't feel refreshed when you wake up, it is time to invest in a mattress that will give you a spring in your step every morning. "Spring mattresses are durable, provide excellent body support, firmness and comfort, and pressure relief. Additionally, they also help maintain a comfortable body temperature while sleeping. When shopping for a new mattress, keep the 24-inch rule in mind. The height of your bed, as well as the height of your mattress, should be 24 inches from the ground. One of the most effective strategies to choose a new mattress is to make a list of your current mattress' discomfort areas," advices K Madhavan, managing director, Peps Mattress Pvt. Ltd. 
Sleep is indispensable to our lives, and the role of the mattress to achieve a good night's sleep is very critical. Dr. Reena Valecha, principal ergonomist—Workplace & Ergonomics Research Cell, Godrej Interio, says: "Parameters like material quality, density, compatibility with body somatotype, and the posture an individual adopts while sleeping has an indirect impact and could lead to body stiffness, backache and disturbed sleep. Striking the right balance between comfort and support, preserving natural spinal alignment and body posture, significantly helps improve the quality of sleep."
Pillow power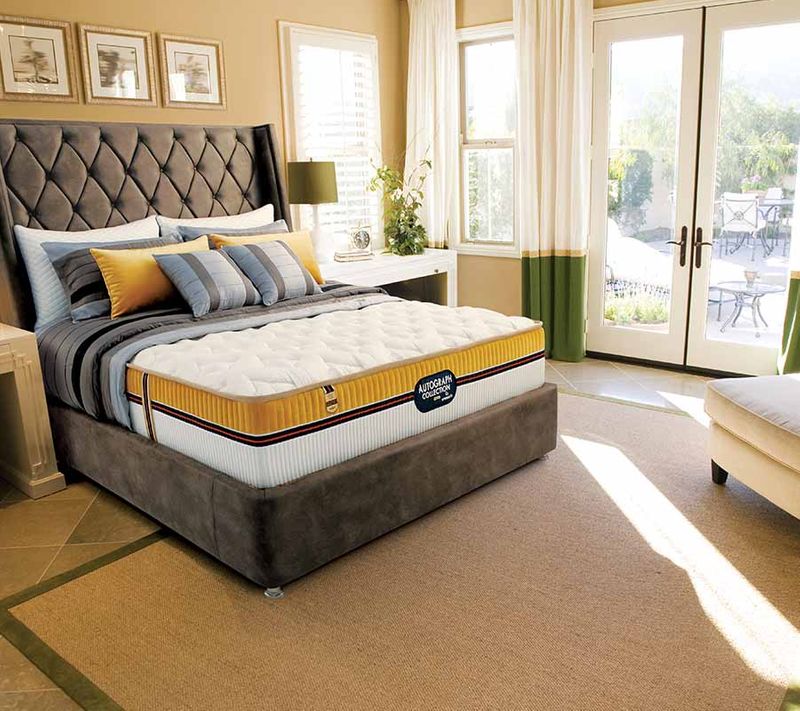 Apart from the correct mattress, a right pillow not only offers comfort but also helps you in improving your sleeping posture. It may prevent the occurrence of snoring and keep the airways clear by firmly supporting the head. Go for an adjustable or a memory foam pillow for added benefits. "The height of your pillow should align with the neck and the rest of the spine. Instead of letting your head sink in, the pillow should be firm enough to provide good support and maintain alignment while not being too rigid. The fill of the pillow matters too because it defines the firmness of the pillow. Bamboo shredded memory foam pillows provide an additional benefit: they mould according to the shape of your head and neck to offer superior support than basic pillows made of cotton or microfibre. Memory foam is naturally hypoallergenic and resistant to most common household allergens: pollen, dust, and dust mites," says Dheeraj Kapoor, director, Sleepsia.
---
Photo: Shutterstock; respective brands