Have you ever considered turning vegetarian but felt bidding adieu to butter chicken, succulent mutton kebabs or your grandma's chicken curry next to impossible?
If you nodded in agreement, we've got a diet for you that'll help you reap the benefits of both, vegetarian and non-vegetarian. In this era of restrictive diets that often forces you to cut out certain food groups/items in exchange for a fitter body, this diet emphasises on a flexible eating pattern.
Called the 'flexitarian diet', it was introduced by American dietitian Dawn Jackson Blatner in 2009 through his book The Flexitarian Diet: The Mostly Vegetarian Way To Lose Weight, Be Healthier, Prevent Disease And Add Years To Your Life. Now, whether it does all that Blatner's book title claims to do or is it just another fad that's overstayed was a question that came to our mind. So, we turned to a couple of nutrition experts for answers.  
What is a flexitarian diet?  
Essentially, a flexitarian diet involves eating plant-based foods, but it also allows the inclusion of animal products such as eggs and meat in moderation. The focus here is less about restriction and removal of foods. Dr Manoj Kutteri, wellness director, Atmantan Wellness Centre, an integrated luxury and wellness resort situated in Mulshi, tells Zee Zest, "Flexitarian diet is about eating a balanced meal primarily consisting of local vegetarian ingredients, such as fruits, vegetables, grain, legumes, nuts and seeds. One can consume eggs every day as part of this program since they contain essential amino acids and are rich in several other nutrients we need. Besides eggs, one can also eat lean meat – a serving of three ounces twice a week."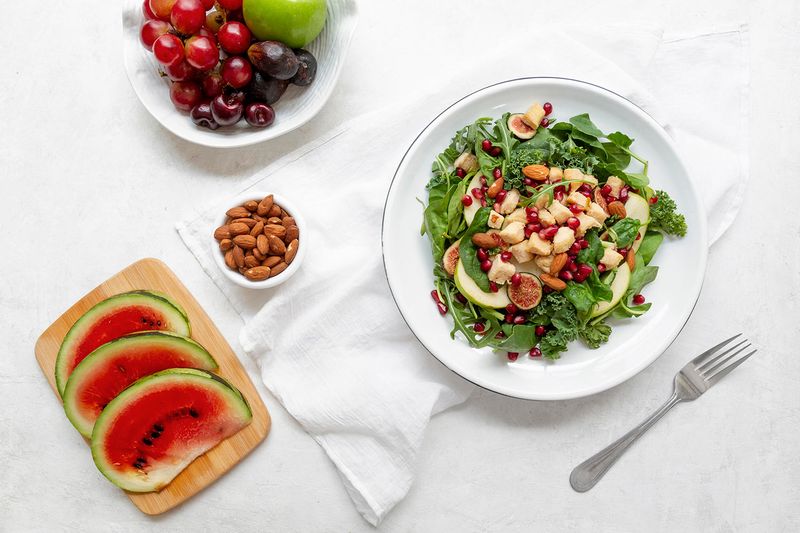 For calorie watchers, Kutteri recommends following food combination rules, such as not mixing fruits with cooked food, not consuming more than two-grain meals per day; with the basic principles of the flexitarian diet (listed in the box below). 
For Payal Kothari, a Mumbai-based integrative nutritionist and gut health coach, the best part about this semi-vegetarian diet is that it doesn't have any fussy rules and the level of effort is moderate, which makes it easier to weave into any lifestyle. "You can eat what's available locally and not have to worry about sourcing exotic ingredients," she adds.  
The flexitarian diet, according to these experts, is suitable for anyone and everyone who is willing to adopt a plant dominant eating plan. However, it is advised that people with digestive issues, such as bloating, should either reduce the intake of uncooked vegetables and pulses or avoid it completely. 
How does a flexitarian diet help?  
Not only is the flexitarian diet easy to follow, but it may also help in weight management and improving your overall health. Dr Kutteri terms it as a diabetic-friendly diet since it has a low glycemic index and is rich in fibre. "The plant-origin oil sources contain healthy fats such as monounsaturated and saturated fats and hence they are anti-inflammatory in nature. This may reduce the adipose tissue inflammation leading to insulin resistance and type 2 diabetes," he explains while talking about this diet's benefits for diabetics.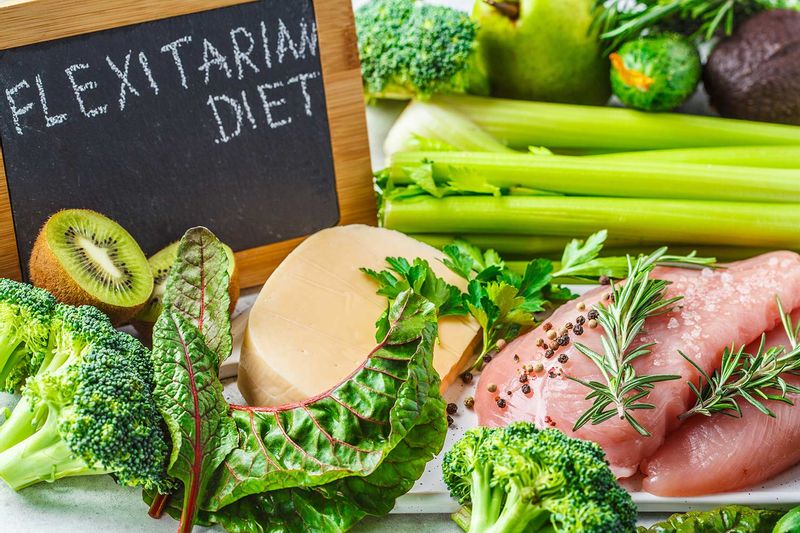 Reduced risk of developing cardiovascular disease and better digestion are two other potential benefits of the flexitarian diet, mentions Kothari.   
The flexitarian diet is close to a vegetarian diet and helps in providing necessary phytonutrients to our body. "All we need to do is 'eat the rainbow', which is basically eating fruits and vegetables of different colours every day," informs Dr Kutteri. For the uninitiated, phytonutrients are powerful antioxidants that can help fight cell damage, support immune function, and promote eye and bone health.  
Although not a health benefit, one can't ignore the fact that the flexitarian diet may be good for the planet. Several research studies show that it is becoming increasingly popular due to its environmentally sustainable approach while meeting our daily nutritional needs.  
---
Points to remember
1. Eat a rainbow
2. Focus on plant protein more than animal
3. Avoid processed food or refined products
4. Opt for grilling, steaming and baking instead of deep frying.
5. Use activated nuts, seeds and legumes (soaked overnight)
6. Substitute sugar with dates, honey and dry fruits
---
The downside of a flexitarian diet?  
Kothari feels that there are possibilities of this diet getting misunderstood because the word flexibility is at its core. "Firstly, not everyone can be regimented to be on the same dietary plan for long. And, secondly, unless you are extremely conscious about eating a balanced meal, there are chances of excess calorie intake or nutritional deficiencies." To avoid these issues, she emphasises on the importance of discipline and portion control.  She suggests you maintain a diary and monitor what and how much you eat during the week, month and year.  
Another downside, according to Dr Kutteri, is that one might need to complement this diet with a few dietary supplements such as Omega 3, collagen and vitamin B12.  
Two-Day Flexitarian Diet – Sample Menu by Chef Girish Kumar
Intrigued by the flexitarian diet? Here's a two-day sample menu by Chef Girish Kumar, wellness chef, Atmantan Wellness Centre, to begin with.  
Day 1

Timing 
Menu 
7 am
1 tsp sabja (basil) seeds soaked in 5 tsp water overnight 
8 am
Pineapple, beetroot and yogurt smoothie 
9 am
Herbed country egg omelette with steamed activated green moong or omelette with fresh fenugreek and dill leaves 
12.30 pm
Cucumber, coriander and peanut salad, cauliflower lemon rice and lauki methi 
4 pm
Mint and ginger tea with dry fig and nut cookies 
7 pm
Pumpkin soup, dal tadka with cassava and coconut flour roti Pumpkin soup, dal tadka with cassava and coconut flour roti 

Day 2

7 am
Chia seeds, soaked overnight
8 am
Banana, cacao and activated almond water smoothie
9 am
Grilled beetroot and sprouts cutlet with dates and tamarind chutney 
12.30 pm
Avocado salad and zucchini noodles in homemade tomato sauce
4 pm
Turmeric tea and boiled Kabuli chana 
7 pm
Moringa shorba, palak lobia with almond and chickpea flour roti 
Note: At Zee Zest, we don't believe in the one-size-fits-all approach for a healthier life. Before taking on a new diet, please consult a registered dietitian or medical expert, so he or she can conduct an analysis of your current situation and help accordingly.  
---
Photo: Shutterstock