Cancer is a disease that has affected several of us - be it our own diagnosis or a loved one's - and battling it is no easy feat. It is commendable to see that celebrities are coming forward and are using their star power to raise awareness about different types of cancer and being a source of strength for not just their family and friends but also fans and followers. 
The latest example of this being actor Mahima Chaudhry. On June 9, 2022, The Kashmir Files actor Anupam Kher took to Instagram to post a video of fellow Bollywood actor Mahima Chaudhry. In this short clip, which Mahima reposted on her profile too, the Pardes fame was seen narrating her journey of breast cancer – from diagnosis to treatment. This video comes at a time when Mahima has started shooting for the film The Signature, which is Anupam's 525th film that he announced about today on the photo-sharing platform.
"#MahimaChaudhry a month back from the US to play a very important role in my 525th film #TheSignature. Our conversation turned to her discovering that she has #BreastCancer. What followed is this candid conversation between us," read Anupam's Instagram post caption, where he shared the actor's story of 'courage and cancer' and called her a 'hero'. "She is ready to fly," he added.
Mahima's cancer was detected during a yearly routine check-up, she revealed, and the fact that she didn't have any symptoms. In the beginning, it was just a doubt, and based on the biopsy result, which was negative, the doctor had said: "Doesn't look like anything, these are pre-cancer cells called DCIS. Sometimes, they become cancer and, sometimes, they don't," Mahima revealed. "But I still wanted to take it out. When we took it out and the doctors did the biopsy of the cells that were removed, they found tiny portions of cells that had already become cancer," she added. 
In the second half of the video, the Pardes actor explained that it has been a painful and overwhelming journey, and that she 'was not the very brave one'.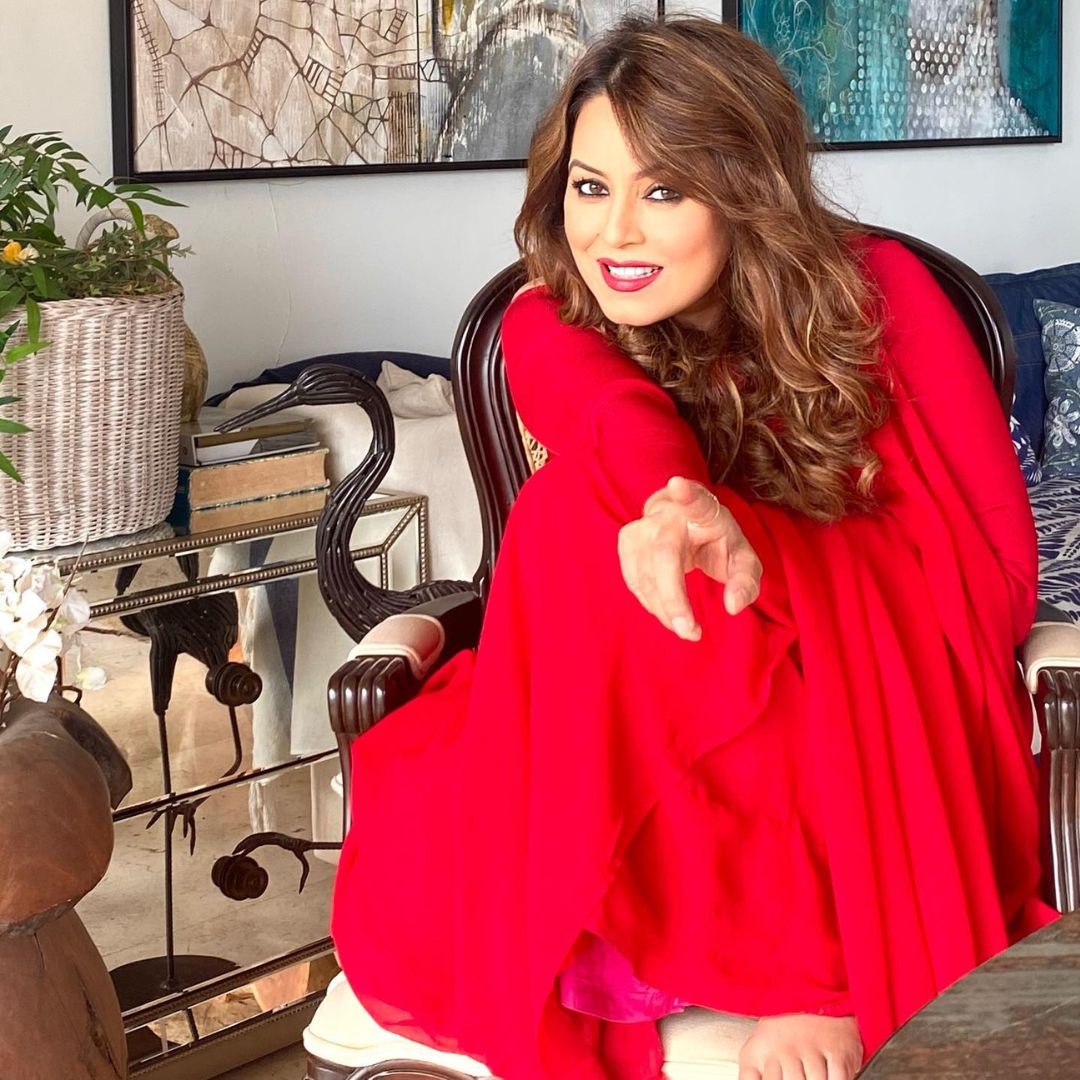 Mahima and Anupam's latest film The Signature is the story of a common man, it is being directed Gajendra Ahire, he is the mind behind popular Marathi films Not Only Mrs Raut and The Silence. The film is backed by producer KC Bokadia. Mahima had hinted about this project in early April 2022, when she had congratulated Anupam for the success of The Kashmir Files. 
In the past, Bollywood actors Lisa Ray, Manisha Koirala and Mumtaaz have battled and won against cancer. The most recent was actor Sonali Bendre, who inspired her fans and followers with her positive outlook during her cancer treatment. 
Photo: Instagram/Mahima Chaudhry