Did you know listening to music can help you cope better with stress or the typical flight or fight dilemma? Music therapy, a healing modality that has gained popularity during the pandemic, is versatile as it can energise and calm you. It can be practised in isolation, and in fact, music when used mindfully can make you feel like you are being held in times when you are overwhelmed. Music changes from a leisure activity to a therapeutic one when you start to be actively involved with it. To begin with, focus on the beats of an instrument in the piece for three minutes, whether it is the drums or the guitar, it's a quick tool to get you into the present moment when you can unwind. "Since music can evoke happy emotions and stimulates reward centres in the brain, it can help manage stress and even help with physical and mental healing," says Samay Ajmera, music therapist and life coach.
"Music is universally used as a relaxation response, celebratory medium of happiness and togetherness, or to cope up with extreme emotional states of despair, fear or grief. The human body is a living entity of vibrations and wavelengths," says Sumisha Shankar, creative meditation expert and yoga therapist. She adds that music therapy finds a mention in our Vedic texts where Raga chikitsa, the use of ragas of Indian classical is directly related to breaking the cycle of stress. "The notes of Indian classical music are based on the science of self-resonance, where the seven notes correspond to the seven chakras or spinning wheels of energy," she adds. 
If you are still wondering how music can alleviate stress, here's eight simple ways that music therapy works:
1. Reduces anxiety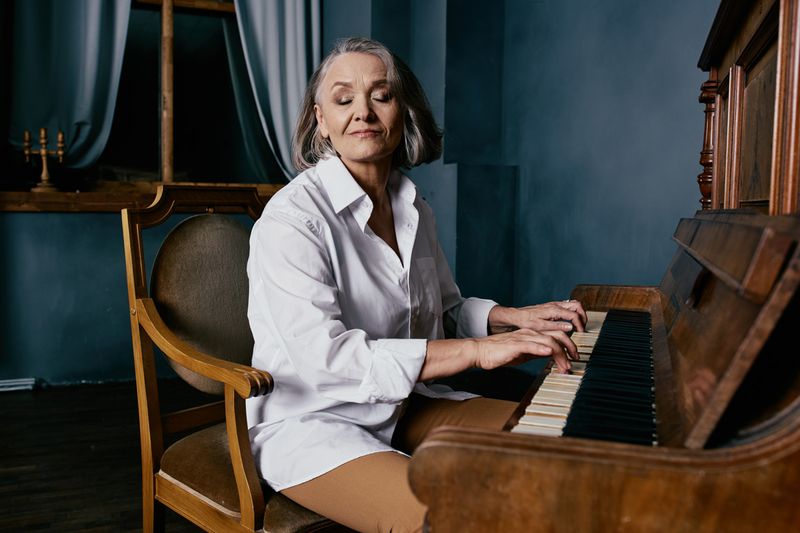 In times like these, our sympathetic nervous system is triggered, which is causes stress all the time. Ambient background activates your parasympathetic nervous system which enables the body to recover, recuperate. It's a simple passive approach. "Whenever you are doing something that doesn't need your complete attention it's helpful to play some music," he adds, saying this is very helpful in keeping kids centred. "Slow, relaxing instrumental music has been proven to regulate physiological parameters such as heart rate, pulse rate, blood pressure and anxiety levels (established in my own research with cardiac patients). This kind of music on a loop with minimal instruments can aid our meditation practice and further induce a relaxation response by activating the parasympathetic nervous system that's responsible for rest and digestion," he adds.
2. Brings the heart rate down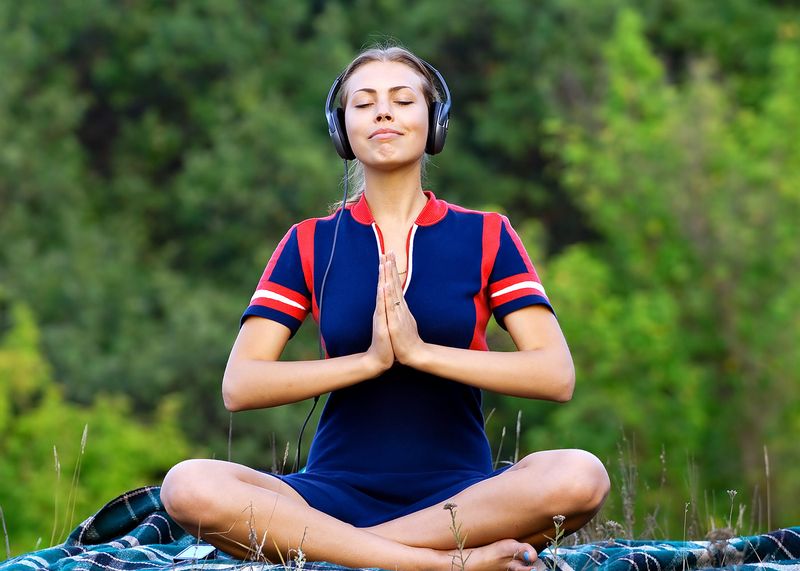 "Listening to music that has 60 beats per minute can bring about a sense of calm because our resting heart rate is also 60bpm. So, when we're stressed, our heart rate is higher, thus listening to music with 60bpm can bring the heart rate down to its resting state," says Ajmera. However, he doesn't believe that the genre has to be 'spa-calming' or what's trending for relaxing. Go by your instinct. If you find the beats boring, switch tracks.
3. Helps to concentrate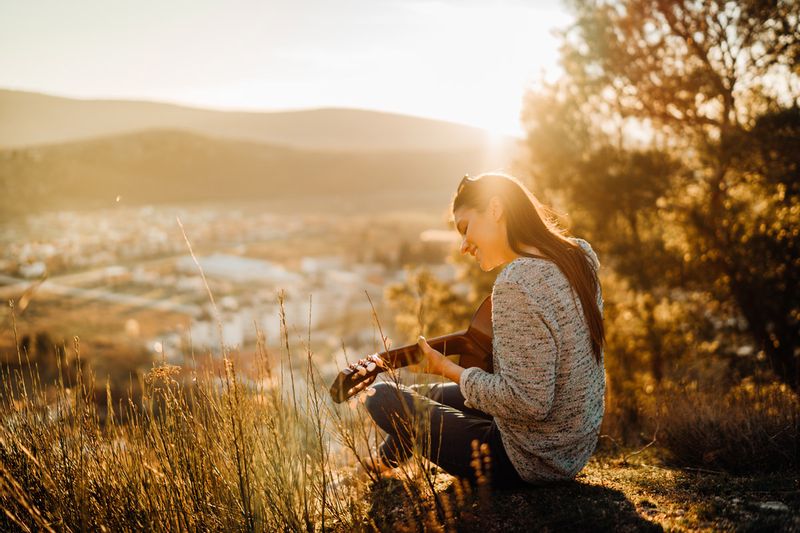 Music has the power to absorb our attention and can act as a distraction from stressful thoughts, overthinking and give us a space to pause when needed the most. Ajmera recommends taking 5-10 minutes breaks and listen to your favourite music during work hours. This especially works to clear brain fog and a creative block.
4. Builds inner resilience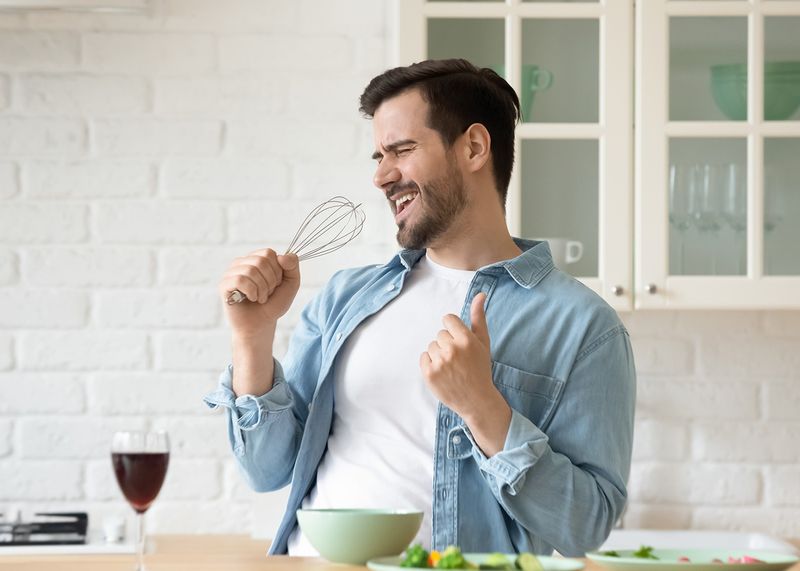 "Emotional resilience refers to one's ability to adapt to stressful situations or crises.  Music therapy is not just listening to music, it is a psychotherapeutic science which involves behavioural changes, cognitive therapy and tracking of stressors and triggers," says Shankar. A big supporter of Indian ragas, she recommends turning to Indian classical instruments to stay calm.
5. Increases oxygen supply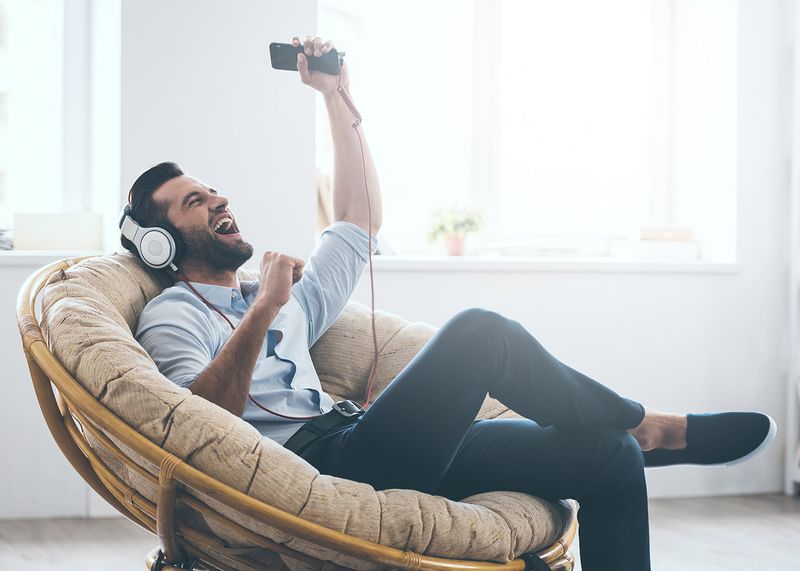 "We are born with music in our soul. The first thing we hear is the beat of our mother's heart. So, breathing along to the beats of music can aid our breathing practice as this sends fresh oxygen to our brain. This as a result allows us to collect our thoughts and feel fresh/rejuvenated," says Ajmera.
6. Resets the state of positivity
Music can meet us where we are emotionally. The principle of music therapy is that we should listen to music that matches our mood and then gradually move onto music that matches the desired mood, believes Ajmera. So, when stressed, listen to music that's faster-paced and then slowly move onto slow music to induce a state of relaxation.
7. Induces a state of meditation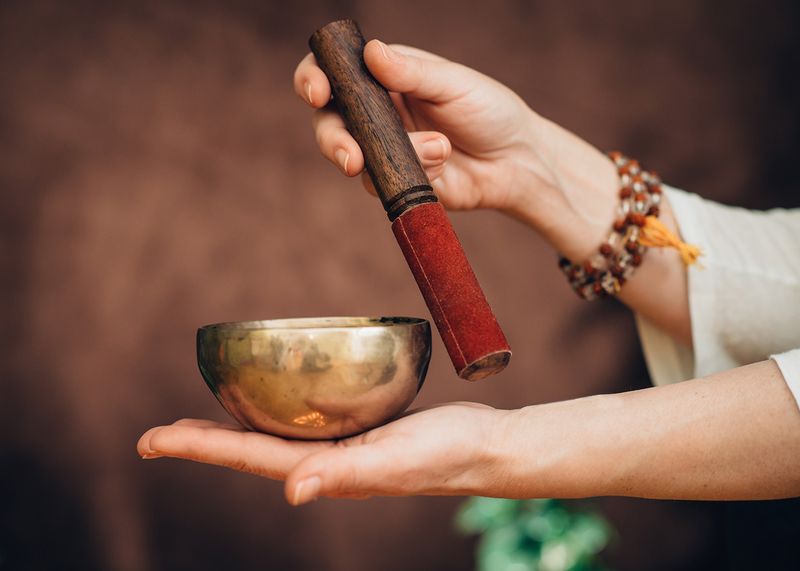 Sound therapy instruments like gongs, Tibetan singing bowls, and tuning forks have been known to reduces stress by inducing a meditative state. "This is because these instruments are reparative in nature, almost drone like and the brain loves repetition as it instantly relaxes when it knows what's happening next. These sounds when played collectively are called sound baths and can holistically rejuvenate the body," says Ajmera. To begin with, you can start by searching for the key words on YouTube.
8. Helps self-soothe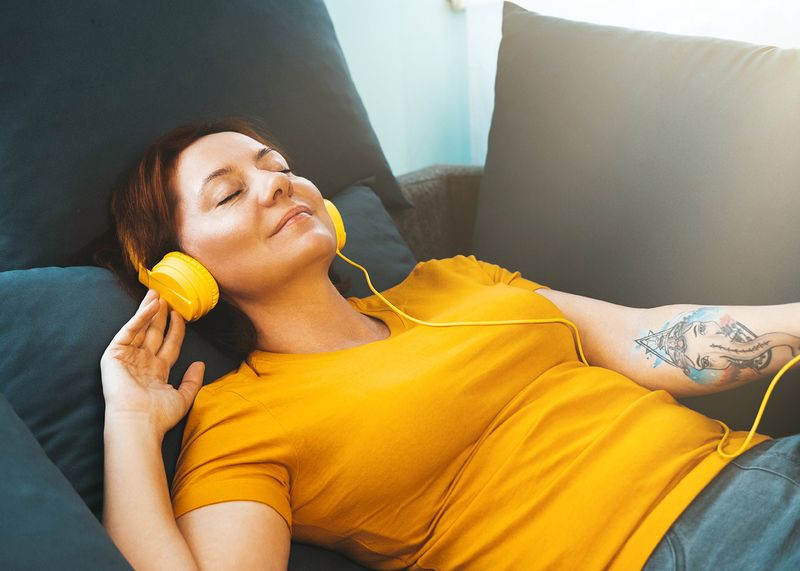 If you are a perfectionist or find it difficult to unwind, sing. You don't have to be necessarily in tune, you can just hum along your favourite track or even chant some hymns. As a self-care tool, Ajmera recommends 15-20 mins of playing along to music, singing along (bathroom singing counts), moving or dancing. "Music creates a space where there is no judgement from your own self or others, taking you far away from your stressors, the internal dialogue and eventually from the everyday burden of life." This process also leads to a catharsis of repressed emotions. According to Shankar, these are major contributors to chronic stress and diseases that arise from it. By singing or humming along you break the vicious cycle of overthinking. Over a period of time, as we manage to soothe ourselves, it helps build resilience. 
Where to avail professional music therapy in Mumbai
---
Photo: Shutterstock