Stories and spirits come together to create nostalgia in Sidecar's new cocktail menu called 'Dear Delhi'. Having grown up in this city, I was excited to try the new range that uses Delhi as its muse. Not only are the ten cocktails named after different areas, but they are served with a postcard that has a picture of the place and a lovely story written by someone closely associated with that location – be it a traveller or a resident. 
For example, for the cocktail named 'Gaffar', a lovely mix of light rum and sour phalsa syrup - a person has penned down how they spent school summer breaks chasing the phalsa vendor and banta bottles. The 'Dilli 6' cocktail with vodka and Rooh Afza (sweet rose syrup drink) talks of someone growing to love this 'mohabbat ka sharbat' in the by-lanes of Old Delhi in the scorching summer heat. 
I fell in love with 'Dilli' a little more that evening as I sipped these drinks and let my mind wander down those areas feeling both nostalgic and proud. The sheer fact that I was holding a physical menu in my hands instead of glaring at my phone made me so happy.
Currently, Sidecar is Number 47 on the list of the World's 50 Best Bars 2021 and Number 14 on the list of Asia's 50 Best Bars 2022. The cocktails that bring alive the sights, sounds and flavours of this city involved a lot of research. Yangdup Lama, the man behind the show, spills the beans. 
Take us through the new menu at Sidecar.
The new menu at Sidecar is an integral part of my journey from a small-town boy to an entrepreneur. It is about the city that we love for all that it has to offer - history, culture, food, flavours and its incredible diversity. When we were putting together our menu, there was a lot of excitement because everyone on the team had a story of what Delhi means to them. We must have tasted over 100 variations of the ten cocktails before we made the final selection that are now on the "Dear Delhi" menu. 
What was the inspiration behind this menu?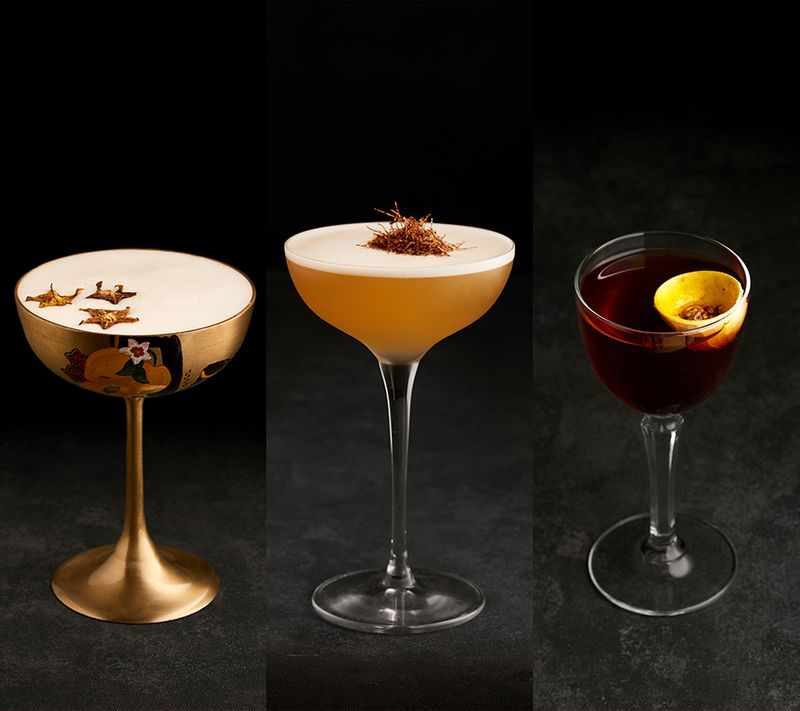 We had to be original, we had to be confident and we had to love the cocktails ourselves before we served it to our patrons. The inspiration was experiences in Delhi, the flavours and how much we take pride in our city.
What kind of research went behind designing this menu?
Firstly, it was about finding the right story for each drink. These recollections are based on nostalgia, on history but the most important touchstone was whether it resonated with everyone on the team. Secondly, it involved visiting some of the markets to experience them again. Some of the trips were made early in the morning (like the phool mandi), and others on a hot, sunny day. Thirdly, we tried to see how each of these cocktails actually reflected in the glass, the colour, taste, feel, etc. Lastly, it was about the presentation. 
Tell us your about favourite memories of Delhi 
There are plenty but my best memory of Delhi is eating momos near Chanakya Cinema as a 20-year-old. Coming from a small town of Darjeeling where momos have been our staple food, it was the first time in my life that I ate them with ketchup. Eating them with a combination of Ketchup, soya sauce and chilli paste was so delicious. 
What is your favourite drink in the menu and why?
I love the Sadar Bazaar. I enjoy the base of a full-bodied spirit in my cocktails and simply love the straight up version of cocktails in a stem glass. The icing on the cake is the Laccha Supari garnish that elevates the experience of a nice sour drink while transforming into a subtle sweetish finish.
Do you think it's important to use local ingredients in a cocktail?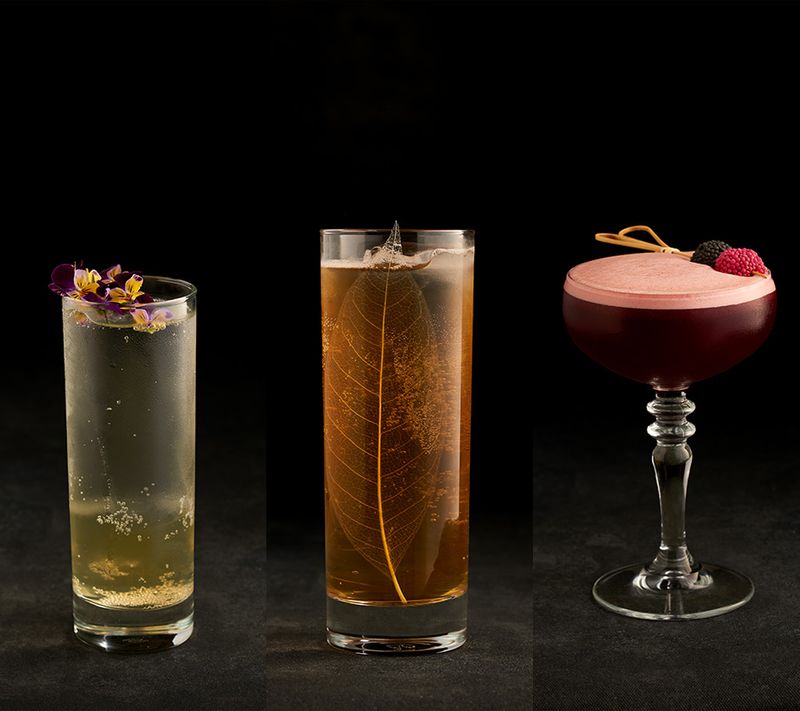 Yes, I absolutely do. Anything that lends an experience to a cocktail is an important ingredient for the drink, whether it is local or otherwise. 
What is your take on the gins being made in India?
Gin's popularity in India is on the rise and with so many new brands, the category is only going to grow. Sadly, not all the brands will survive because liquor is a long-term game and with excise being a state subject it will be tough to make them available in most states. That's going to be the challenge for most gin brands. The good thing is that more passionate players are getting into this industry and hence the growth is going to be meaningful. Exciting times lie ahead. 
What is your favourite whiskey?
I love Bourbon whiskey, both to make drinks as well as to mix them in cocktails.
What's next in line for Sidecar? Are there any expansion plans?
For sure we have plans, they are there in plenty. We are just waiting for that one right investor.
---
Photo: Sidecar