What started as Bavarian wedding celebration 210-years-ago, is one of world's biggest and favourite beer festival. Every year Munich, Germany sees six local breweries set up beer tents that cater to up to six million people. These six million people end up consuming 7 million litres of beer during the festival! The six historic breweries are Augustiner, Hacker-Pschorr, Hofbräu, Löwenbräu, Paulaner, and Spaten. This year, Oktoberfest started on September 17, 2022 and will go on till October 10, 2022.
But if you're still struggling with getting your Schengen visa and Munich seems like a distant dream, check out these Oktoberfest celebrations around you. In Mumbai, here are some of the Oktoberfest 2022 specials:
1. JW Marriott Mumbai Juhu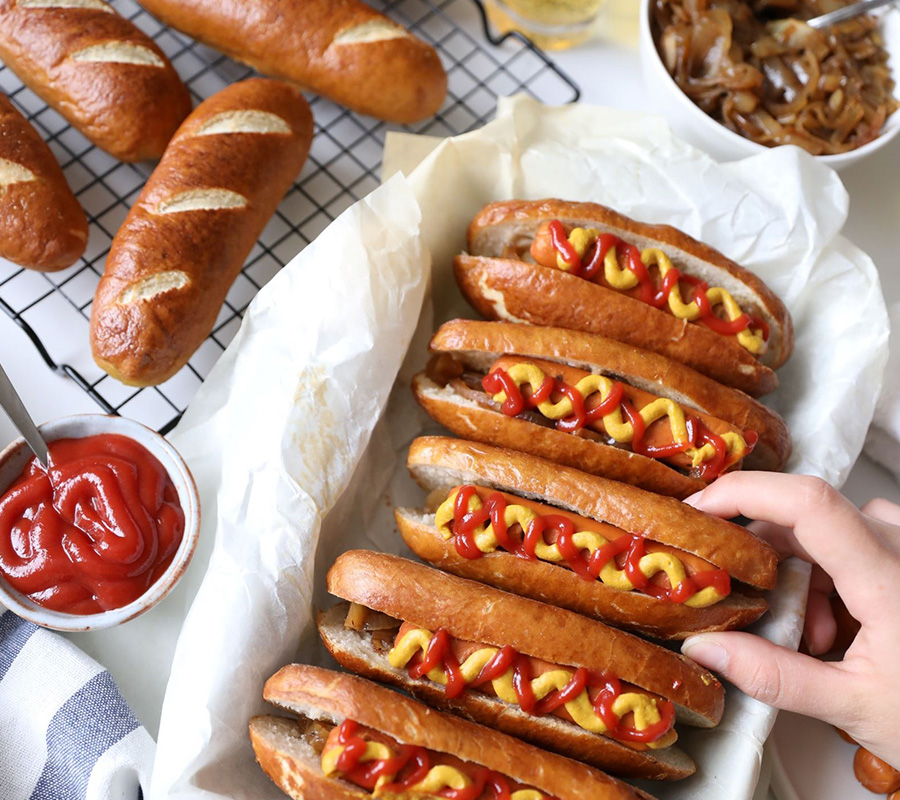 Juhu-based hotel's lobby lounge and bar, Reflections is serving a vast collection of brews such as Hopper Wit Pint, Hopper Blond Pint, Brewdog Punk IPA, Erdinger Dunkel, Erdinger Weissbier, Singha and more paired with indulgent appetizers such as pretzels (with coarse mustard, Sauerkraut, Obatzda dip), Classic German Potato Salad, Kartoffelsuppe, Braised Sticky Baby Pork Ribs, Chicken Schnitzel, Maultaschen and Spatzele.
Dates: September 16 – October 3, 2022
Price: Non-alcoholic Buffet Rs 2,900 plus taxes | Alcoholic Buffet Rs 4,250 plus taxes
Address: Juhu Tara Rd, Juhu Tara, Juhu, Mumbai
2. Woodside Inn
Mumbai's favourite neighbourhood bar is celebrating Oktoberfest with schnitzels, hot dogs, strudels and beers. They have three special beers for the festival—Helles Lager by Gateway Brewing Co, Rauchbier Weizen by 2 Down Beer Co and Marzen Lager by Lost River Brewing. Even the food menu features unique beer inclusions such as dunkel and onion soup and hefeweizen marinated stuffed pork roast.
Dates: September 20 – October 9, 2022
Address: Outlets in Colaba, Bandra and Andheri
3. JW Marriott Mumbai Sahar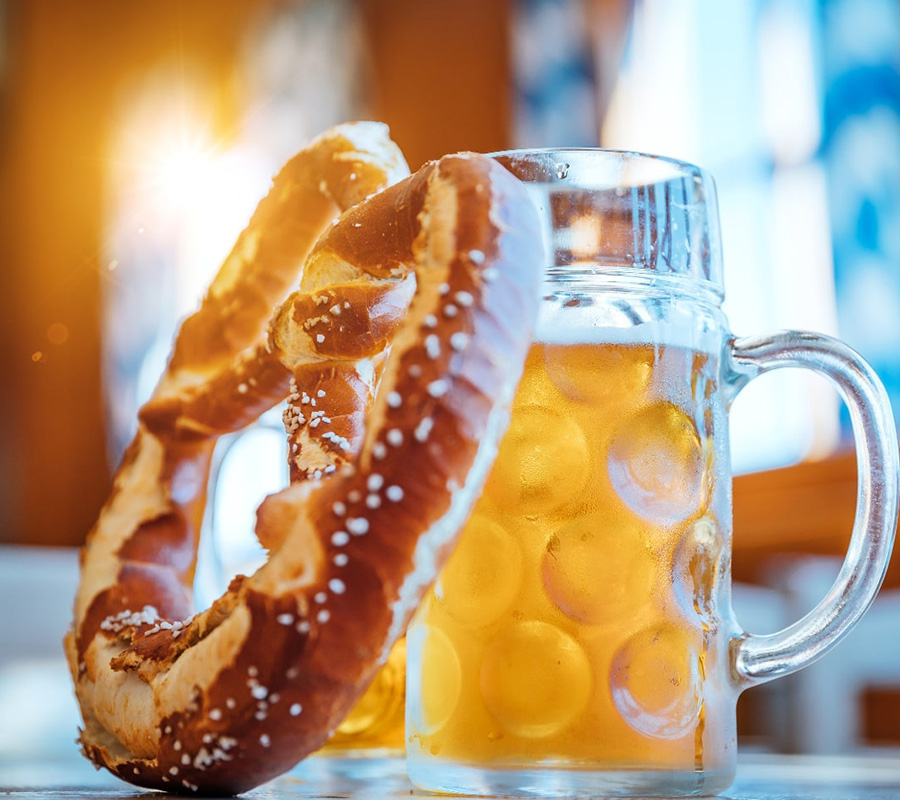 JW Café at JW Marriott Mumbai Sahar is hosting an Oktoberfest Brunch on September 25, 2022. The Sunday brunch will have everything from classic meat loafs to quintessential pretzels. Must try dishes include meat ball subs, Bavarian pork roast, oriental maultaschen, doner kebab roll, soya nutri roll, and more.
Date: September 25, 2022
Price: Rs 3,000-4,000 plus taxes
Address: Chhatrapati Shivaji International Airport, IA Project Rd, Andheri
4. Asilo Pune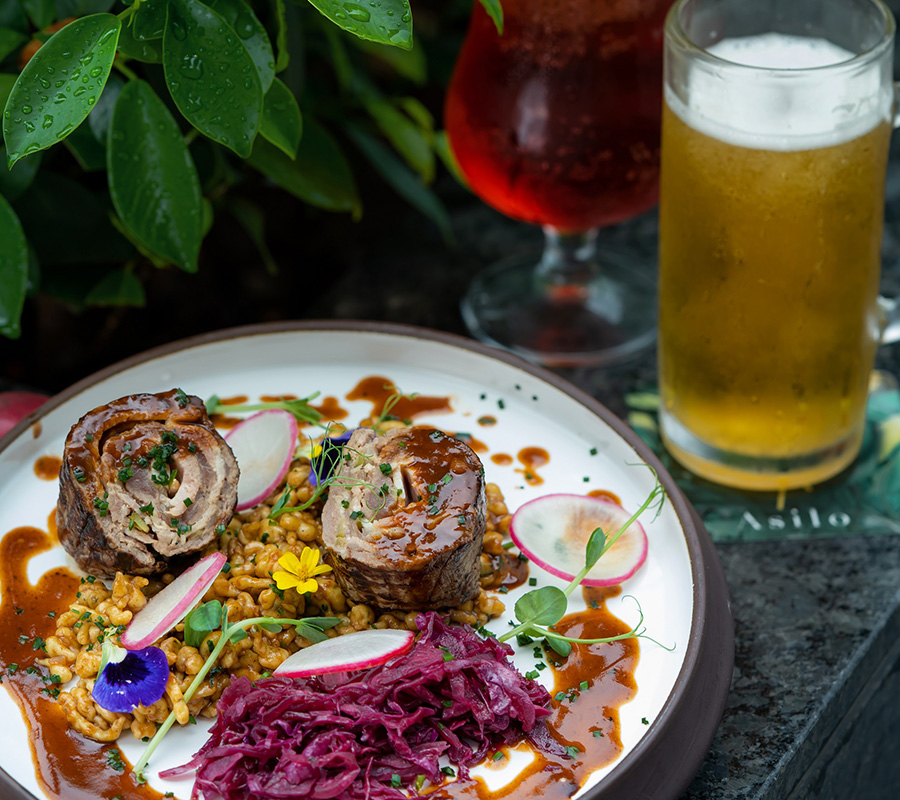 Asilo Pune is celebrating Oktoberfest with a selection of fresh beers from kegs and a delightfully curated food menu. Diners can select from small plates like potato pancake, beer BBQ chicken slider, pulled pork slider and mains comprising grilled artichoke, beer bratwurst and pork schnitzel among others. Pair them with a fresh glass of traditional Belgian-style Witbier, hefeweizen or IPA.
Date: Till October 3, 2022
Price: Rs 1500 -2500 plus taxes
Address: 2nd Floor, The Westin Pune Koregaon Park, 36/3-B, Mundhwa Rd, Koregaon Park Annexe, Ghorpadi, Pune
5. Toit
To mark Oktoberfest 2022 as an occasion, microbrewery and taproom Toit has introduced traditional Märzen on it beer menu. It is a style of beer that originated in Bavaria and is brewed primarily for Oktoberfest. You can also try their Oktoberfest special sausage schwartzen platter.
Date: September 12 – October 9, 2022
Address: All outlets, pan-India
6. Grape Country, Nashik
Nashik-based resort Grape County will be hosting the fourth edition of its beer festival Octobrew-The Great BrewFest. The weekend extravaganza will feature brews from White Owl, Kadak, Great State Aleworks, Cerena Meads, Bombay Duck Brewing, Ninkasi, and Kimaya Beer Station. There will also be scrumptious food pop-ups, and live performances 
Date: October 15, 2022; 3.00 pm onwards
Address: The Turf, Grape County, Nashik
7. The Experience Bombay Oktoberfest
Check out Mumbai's craft beer scene along with some of the best food offerings at this beer extravaganza.
Date: October 29-30, 2022 (Mumbai) | November 12-13, 2022 (Pune)
Price: Rs. 1500 -2500 plus taxes
Address: To be announced.
Photo: JW Marriott Juhu; respective hotels