Banta, Goli Soda, Fotash Jawl, Kanche wali bottle, known by many names across India, the carbonated lemon drink is a summer staple that we have all resorted to not just to quench our thirst but also for the fun quotient that this drink packs in. For any 90s kid, the ubiquitous hand carts at every street corner were the sign of quintessential summer. 
Hygiene, distancing or sanitising lay forgotten, all in the excitement of popping the marble and the chilled lemony fizzy drink that came after. The unique codd-neck bottles, with the marble sitting flush against a rubber seal at the lip of the bottle, have been around since the 19th century—way before commercial sodas made their way into the country. Today, these are very few manufacturers of these bottles remaining, and thanks to the pandemic the future of the goli soda handcarts is also uncertain.
Nostalgia aside, why did banta become a national favourite? Let's find out from some banta lovers from different parts of the country.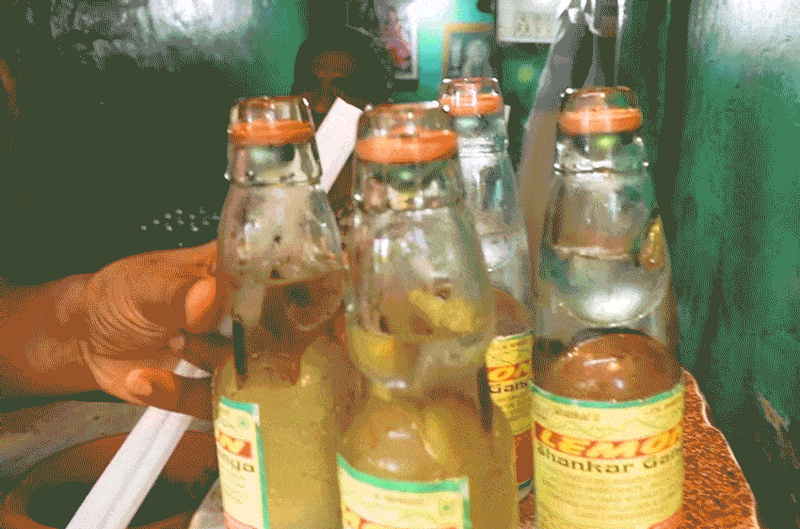 Pocket friendly 
Refreshing, pocket friendly, hydrating after a long tiring gully cricket match is why Mumbai-based Batul Kapasi always preferred having goli soda while growing up. Madhusudan from Bengaluru is another cricket fan who remembers calling for a drinks' break the moment he would see a goli soda vendor in his gully. Even today, he never skips the opportunity to get his hands on a goli soda during his travels across the country. 
Not just another drink 
Popularly known as banta in Delhi, for resident Vaishali Tokas, the satisfying pop of the marble and rushing release of the CO2 was a sight to behold, not to mention watching to bubble up again when black salt and chaat masala was added. 
While lemon banta is her all-time favourite, she also holds a soft spot for its shikanji and jal-jeera flavours. Recalling her childhood banta memories, she can't resist but mention other iconic soft drinks  such as Gold Spot, Sosyo, and Frooti; which always accompanied her on long train journeys during summer vacations. As much as Tokas misses its sweet and tangy taste, another role the bottle and the marble played in her life as a kid was to be her toy gun.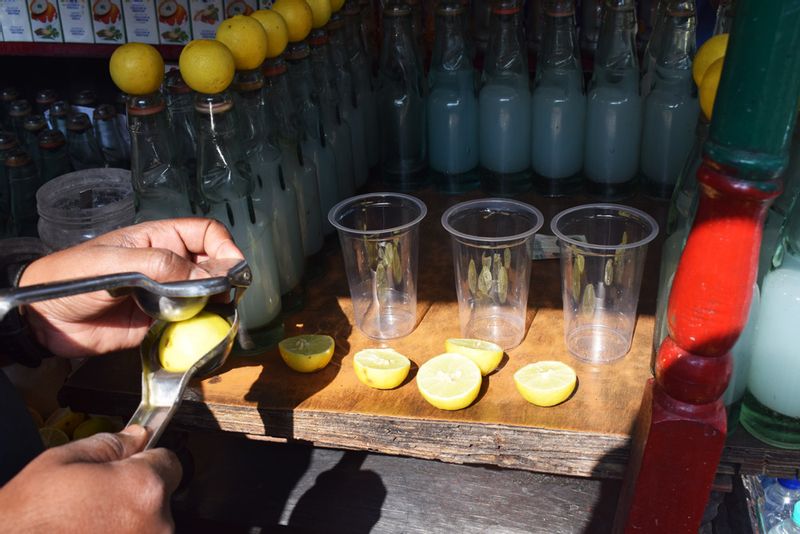 The authentic flavours
Bengaluru-based food blogger Anish Choudhury, who visited the national capital for the first time back in 2011, says that though he could only have half a bottle of banta, it was enough to do the magic within a fraction of seconds. "I have tasted banta from a roadside vendor as well as from premium outlets. I remember visiting Banta Bar in Delhi multiple times for food walks and enjoying their different flavours from kala khatta to mango bite. But honestly, nothing beats the classic, lime and lemon banta. I miss the time when they were readily available, and the vendor used to ring the bell while entering the colony. It's been a while since I had the desi thela-wala banta and wouldn't ever miss a chance to relive that experience," he adds.  
Back to school
Another food blogger from Kolkata, Anushreea Paul, who grew up having the Bengali version of banta called fotash jawl in lemon and orange flavours, misses sharing the drink with her gang outside her school. "After school, as the buses would prepare to leave the compound, girls would buy fotash jawl from the vendor who would sell them in packed pouches. It was fun to watch the vendor running from window to window to sell it. It was our fantasy to sneak away with the banta bottles instead of returning them️."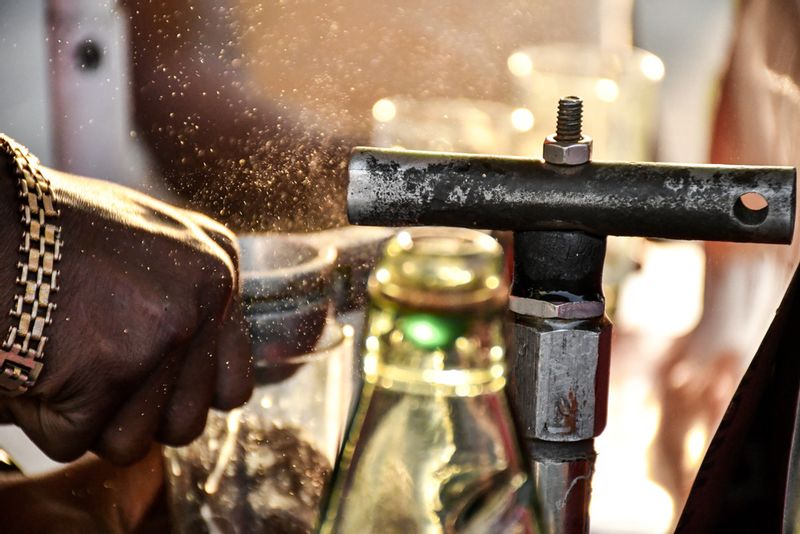 Summer vacation must have 
Deepika Rani Patnaik, from Hyderabad, a huge sweet-lime soda fan, recalls her summer trips to her native village, Thatichetlapalem in Visakhapatnam, where none of her vacations went without a glass of this fizzy drink. "While my grandfather used to give one rupee each to my three brothers, I would get two rupees that I would spend on the 'expensive' lime soda, while keeping my brothers on their toes for their share of one sip each," she recalls. Banta is not a commonly found in Hyderabad, but even a rare sight of it fills her with excitement. 
An occasional indulgence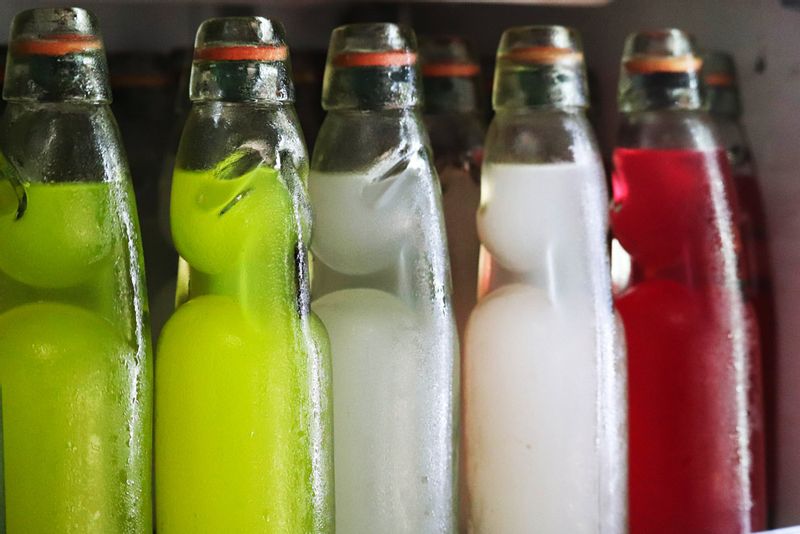 While these stories from different corners of the country makes it hard to resist the drink, Dance To Fitness Studio founder Sonia Bakshi from Ghaziabad, whose personal favourite is the kala khatta flavour which was her go-to drink, every time she would go for shopping at Delhi's famous Sarojini Nagar market; says, "Banta like any other aerated drink is loaded with sugar, so, if you are looking to lose weight then it's best not to have too much of it. However, it's absolutely fine to have it occasionally as it doesn't have any side effects as such."
---
Photo: Shutterstock