Once the COVID-19 outbreak began in India, back in March 2020, and the resultant lockdown was put in place, many people, including Mumbai's dabbawalas (food delivery people), lost their livelihood overnight. Over a year later, with the second wave wreaking havoc and schools and offices embracing remote learning and working, their struggle to provide for their families continues. However, there is hope. This week onwards, seven members of the Mumbai Dabbawalas Association, a 13-year-old institution, will work as delivery partners for restaurateur Riyaaz Amlani's Impresario Handmade Restaurants, which includes Social, Smoke House Deli and Salt Water Café, in the metropolitan city.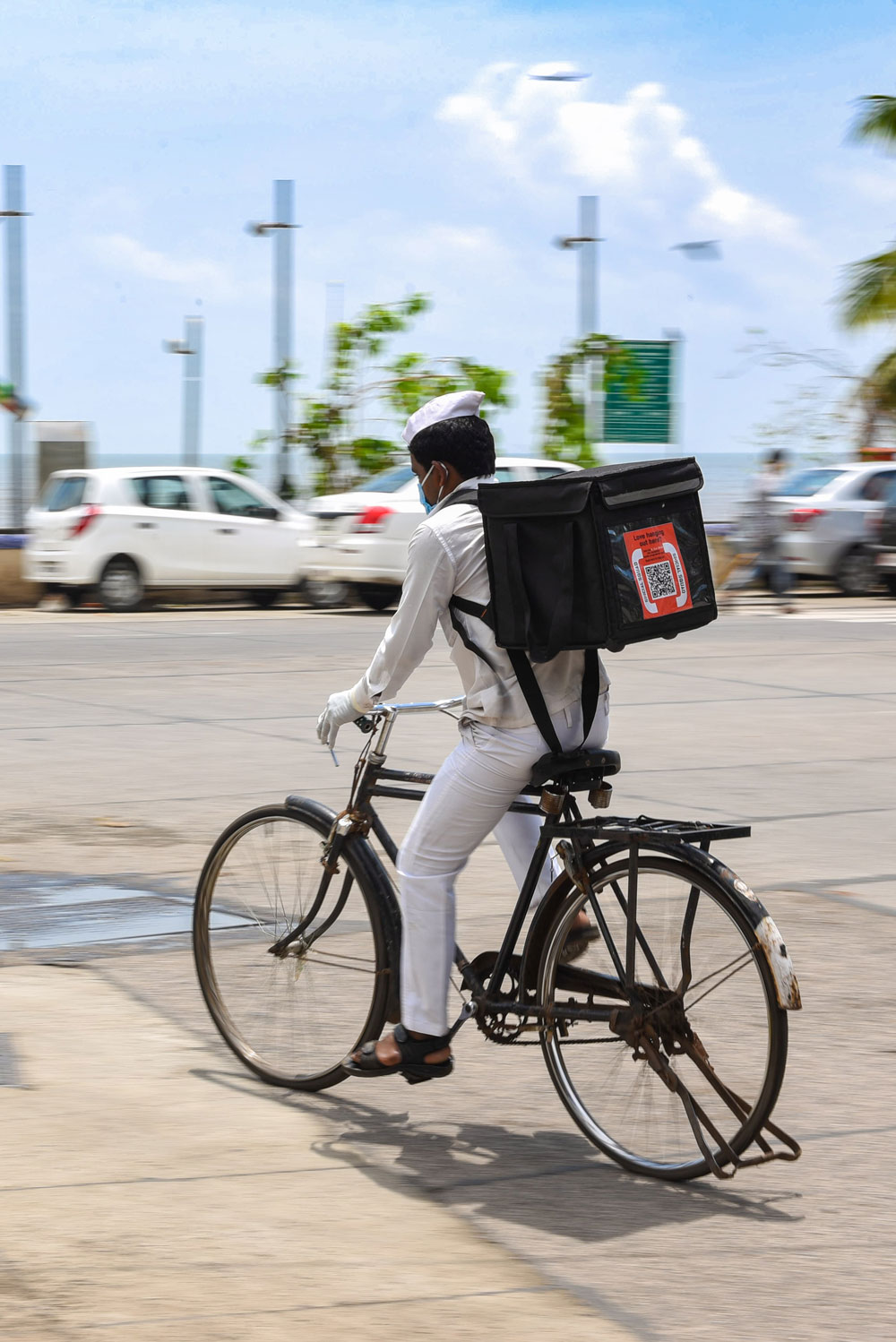 It is part of the company's pilot project, where orders received for three areas - Lower Parel, Bandra (West) and BKC - via Impresario's online delivery platform will be delivered by the dabbawalas. Around December 2020, Impresario launched its delivery platform to ensure secure end-to-end delivery, build direct relations with customers and promote direct orders from restaurants. The collaboration is not just another step in that direction but also an attempt to empower the company as well as the dabbawalas. 
Calling Mumbai's dabbawalas the backbone of the city in the same statement, Amlani says, "Partnering with them to weather the second wave is the best thing we can do for each other. We need to support each other through these trying times, and this is Impresario's way of meaningfully extending a helping hand. We're hopeful that this association will trigger the rest of the hospitality industry to employ them too." 
Giving us more information on this association, Ulhas Shantaram Muke, president, Nutan Mumbai Tiffin Box Suppliers Charity Trust, tells us, "This project is a ray of hope for us dabbawalas, and we are grateful that this association took place. Each of the members who are part of this [pilot project] have been trained by the people at Impresario to follow safety norms and will undergo regular health checkups for the betterment of everybody." Muke is hopeful that more restaurants will see the good in this initiative and employ dabbawalas for delivery. 
From May 24, 2021, the dabbawalas will also deliver healthy, home-style meals by Impressario's subscription-based meal service called Ghar Ka Khana for Mumbaikars. The execution of this project will happen in phases, and the first one will feature meal packages from Social. These will be priced at INR 6000++ per month and be available for people living in Khar, Vikhroli, Versova, and Lower Parel areas of the city.  
To order, head to Social Offline and Smoke House Deli.
Photo: Impresario Handmade Restaurants