As the pandemic has put focus back on health and mindful eating—for many folks, festive bingeing on mithai and snacks is often followed by a feeling of guilt. However, many home chefs and entrepreneurs across different cities are giving their own healthy twist to traditional festive treats, so that people can enjoy guilt-free! Whether it is the traditional laddoos or newer and fancier granola bars and muffins, these home chefs make sure they deliver health and goodness all in the same box! 
Here's a glimpse at nine home chefs and entrepreneurs who are all set to give your festivities a healthy and meaningful touch. 
1. Rajashree Vaibhav Patkar, Mumbai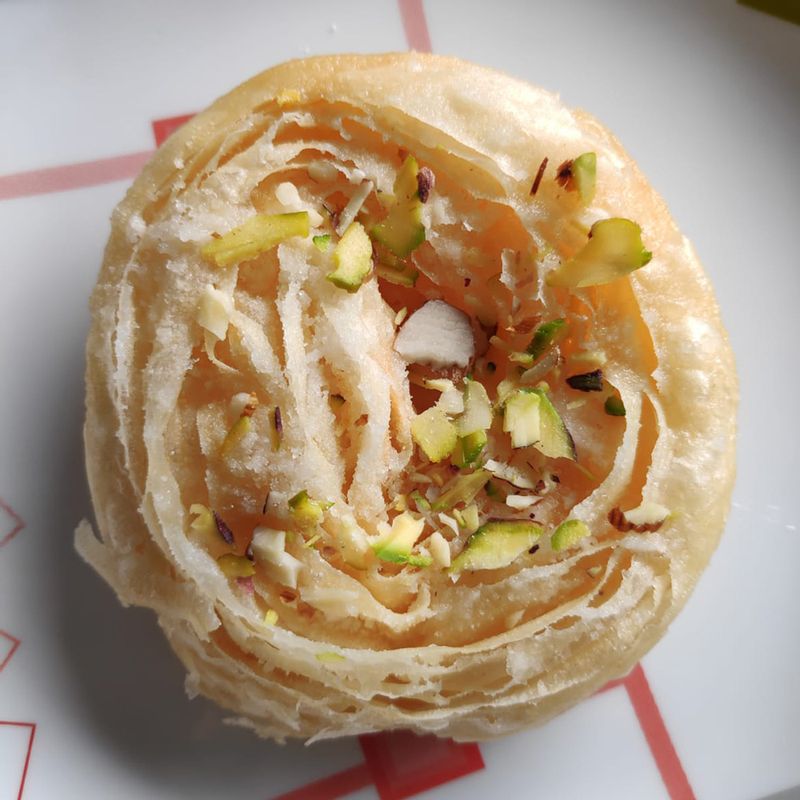 For Mumbai-based home chef Rajashree Vaibhav Patkar, festive treats are all about being healthy without compromising on taste and that, she says, can only be achieved if you use quality ingredients, sans preservatives. "I always make sweets and snacks in pure ghee. Even the chiwda and shakar para that I make is made in ghee and not in refined oil. My most popular dish is the angoor basundi and for this dish I do not use any artificial flavouring. Unlike commercial establishments, who prepare sweets and snacks in bulk and compromise on the quality, the food that I make is healthy because I do not use any preservatives too. Gond laddoo is another popular sweet that I prepare without wheat flour. I use only dry fruits, ghee and gond to make this. In fact, this is a great gluten-free option that my customers enjoy. For most of the sweets, I use organic jaggery and dates. These are traditional family recipes that have been passed down from my grandmother.  Another festival favourite is chirote. While others use vanaspati to prepare this sweet, I make this with pure ghee, which automatically enhances the flavour and is healthy. For colours, I used pista and saffron," says Rajashree.
For inquiries, message/ call Rajashree on 9820379417
2. Jammys, Bengaluru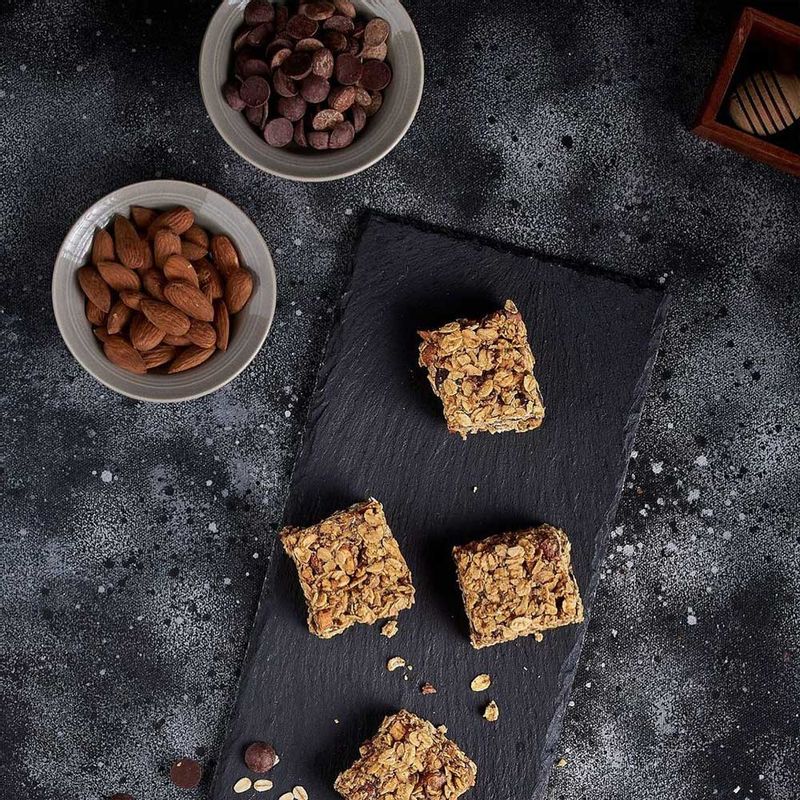 Bengaluru-based home-run service Jammys founded by Anushka Genomal, adds a modern touch to festivals with their festive offerings like nutty choco granola bars, healthy orange muffins, banana muffins, almond butter and date energy balls and more. "Our products are 100% natural and contain no preservatives. Our signature jams are made with jaggery and real fruits. Similarly, the energy balls and granola bars make for a delicious yet healthy gifting option for festival season, so that people can enjoy these treats guilt-free. Our festive hampers contain a range of products such as hazelnut bread, banana loaf and jams and spreads," says Shailaja, spokesperson for the brand. 
For inquiries, check out Jammy's Instagram page @jammys_bangalore
3. Girijapaati, Chennai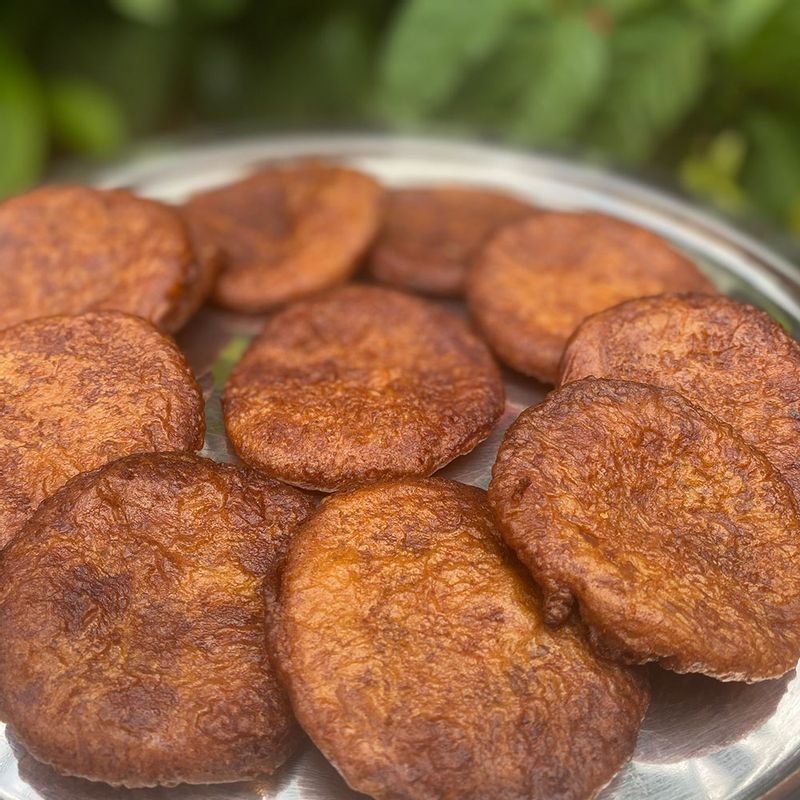 While Chennai-based Girijapaati's fares are healthy and made with recipes that date as far as 150 years back, the homerun enterprise stays away from artificial colouring and preservatives as well and takes pride in its products that are a byproduct of recipes handed in the family for hundreds of years. This year they have launched two special sweets for the festive season - Cashew Jaggery Mithai and Adhirasam. "Apart from our snacks and other healthy fare that we offer through the year, for the festive season special we do have sweets which are made with jaggery and also nuts. For the festive season, the Cashew Jaggery Mithai is like a chikki, a cashew brittle, while Adhirasam is a traditional sweet that many families in south India have during festivals. We also have sweets like KajuKatli, which has zero vanaspati, and very little sugar. This festive season we are busy shipping orders to other cities as well," says Girijapaati, founder. 
For inquiries, check out Girijapaati's Instagram page @girijapaati
4. Laddubox, Hyderabad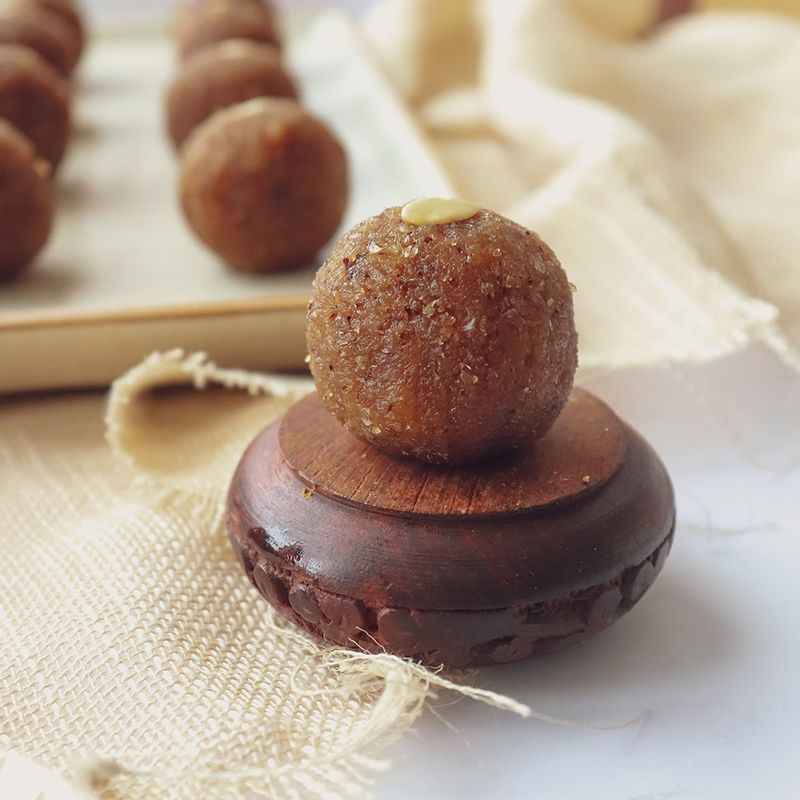 Hyderabad-based online venture Laddubox, founded by Saandeep Jogiparti and Kavitha Gopu, is all about health and yummy treats in a box. From a two-ingredient coconut laddu to foxtail millets and flax seed laddus, the idea behind Laddubox is to celebrate every festival guilt-free. "For this festive season, we have two laddus which will be vegan - Almond Laddu and Cashew Laddu. For both, we use dates and figs as the main sweetener. We have always felt that no festival is complete without laddus. We wanted to create something which has a lot of value traditionally, yet has a modern and healthy twist to it. Our products are preservative and artificial colouring free and we use only organic products. The concept we follow is less ingredients and more nutrition. Some of the other laddus which are our bestsellers are Coconut Laddus and Flaxseed Laddus," says Saandeep. 
For inquiries, check out LadduBox's Instagram page @ladduboxin
5. Neenu's Natural, Bengaluru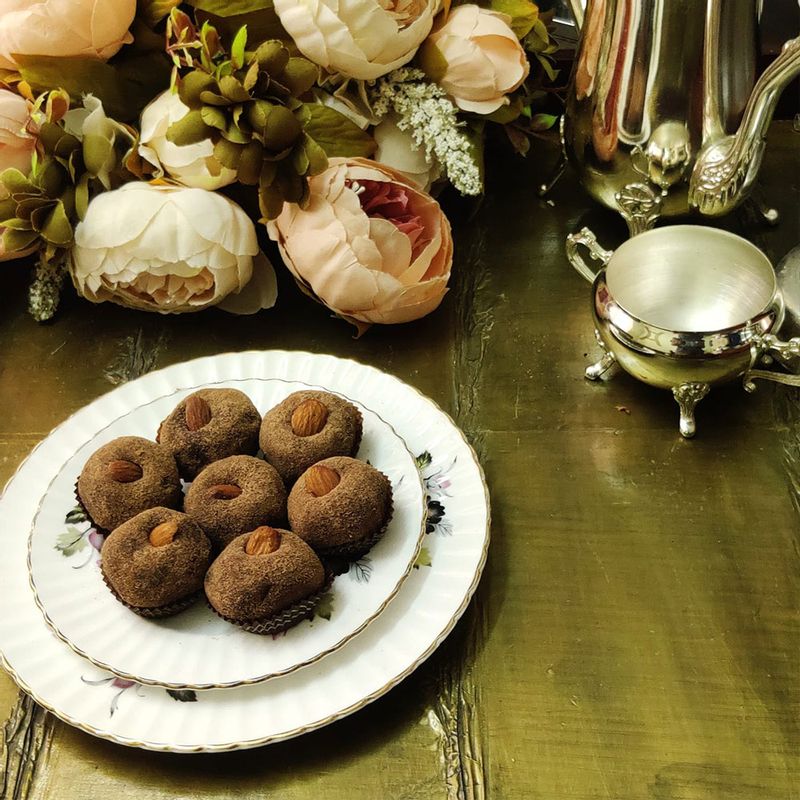 For Bengaluru-based Neenu Agarwal, whose online venture Neenu's Natural caters to both savoury and sweet tastebuds, compromising on taste and health are a strict no-no. "We use whole grains, only Himalayan Pink salt and no refined sugar. In fact, we are a zero-trans-fat venture, as we do not use the oil more than once. In fact, most of our products are traditional snacks and sweets, but with a modern twist. For the festive season, we have come up with a range of products like roasted nuts, Chocolate Almond Fudge Balls, Almond Chocolate Rocks, Dry Fruit Laddoos and more.  People today are conscious about their health and hence want healthy options, especially during festivals because this is the time when most of us indulge. So, we make sure that people indulge guilt-free," says Neenu. 
For inquiries, check out Neenu Natural's Instagram page @neenusnatural
6. Bloom Box Baking Studio, Delhi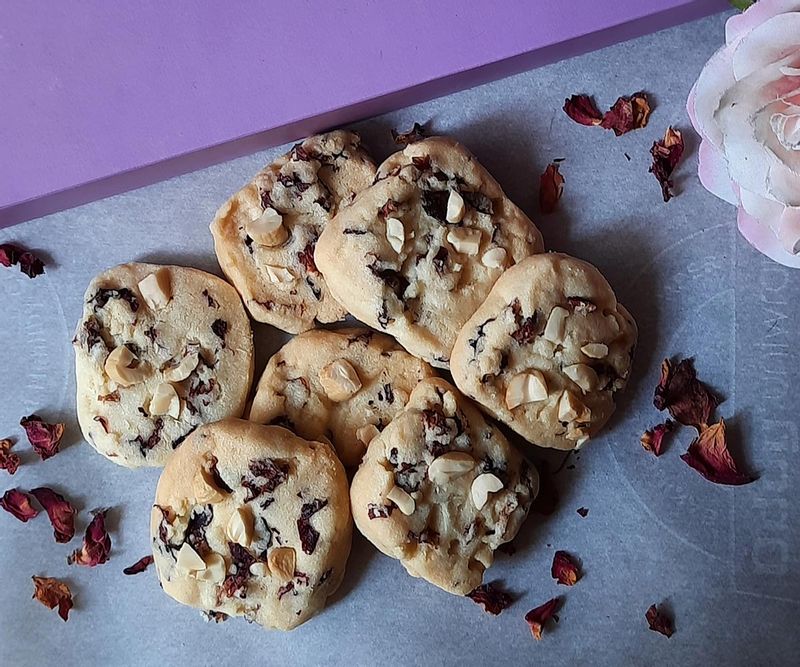 Delhi-based home baker Gitanjali Nandi's Bloom Box Baking Studio boasts of festive menu comprising of freshly baked goodies like dry fruit cake, cookies, handmade chocolates, fudge brownies and more. "I strictly stay away from vanaspathi or margarine. I use only butter and cold pressed oil, very less unrefined sugar, and zero preservatives or artificial flavouring. In fact, for the rose cookies that I'm making this Diwali, I am using real rose petals and gulkand for flavouring," says Gitanjali, adding, "I do customise products to suit our client's needs. My idea is that people should enjoy the festivities without any guilt. In fact, the products that I make I would happily feed my children. If it is good enough to feed your family, it is good enough to feed others as well." 
For inquiries, check out Gitanjali's Instagram page @bloomboxbakingstudio
7. The Earth Kitchen, Delhi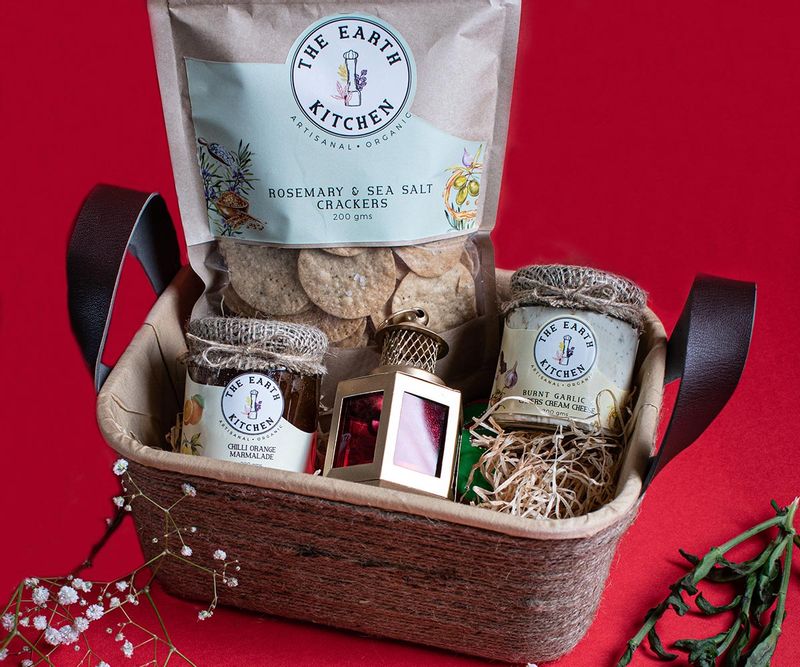 Delhi-based home chef Priti Bali says that she follows mindful eating and the same reflects in her array of products via her home-run business called The Earth Kitchen. "For the festive season, we have come up with four kind of hampers. The hampers mostly consist of butters – like almond butter, which is made without any preservatives, granola mix made of cranberries, blueberries, oats and molasses and a lot of dry fruits. There is the Nut Energy Ball, which is made of oats powder, pumpkins and sunflower seeds, cashew and almond powder – this is handmade and organic. We also have beet crackers made of beetroot, flax seeds and wheat flour. The home chef, who currently delivers only in Delhi and NCR region, says that her products are made from the freshest ingredients sans any artificial flavouring or preservatives. 
For inquiries, check out their Instagram page @theearthkitchenofficial
8. Madhumita Pyne, Mumbai
As Mumbai-based home chef Madhumita Pyne wraps up the Durga Puja festivities, she is already gearing up for the Lakshmi Puja and Diwali. Madhumita specializes in Bengali food that stems from her roots. "Traditionally, Bengali food has always been cooked in mustard oil, which is healthier compared to other refined oils or vanaspati, which most commercial establishments use to cook their meals. In addition to that, I also use fresh ingredients, customise the dishes as per the customer's tastes and needs. For sweets, I mostly use jaggery or minimum sugar. In fact, the Bengali community will be celebrating Lakshmi pooja on October 19, for which I will be preparing bhog, which will comprise bhuna khichdi, a mixed vegetable dish which is slow-cooked," says Madhumita. 
For inquiries, check out Madhumita's Instagram page @insomniacook 
9. Sahana Hallur, Pune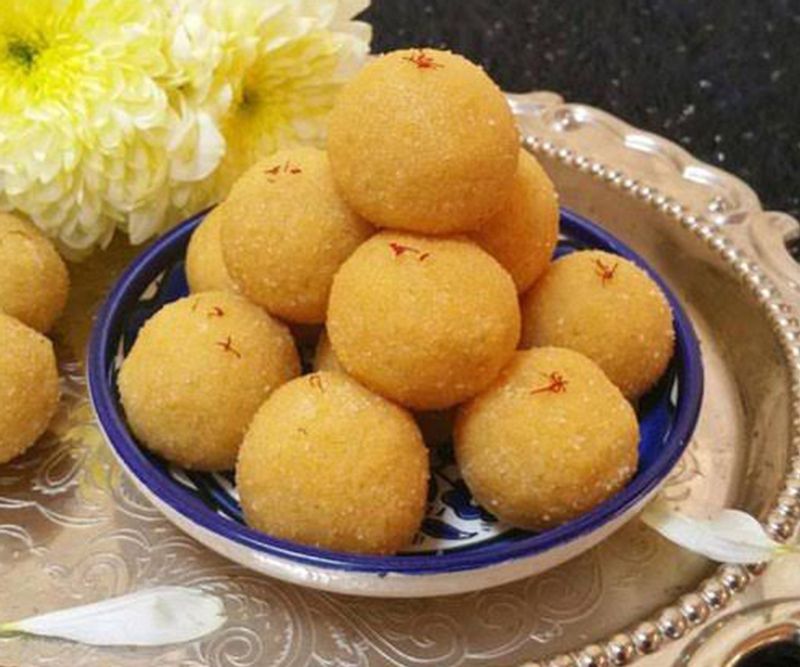 Pune-based home chef Sahana Hallur is busy with orders ahead of Diwali. "Since we just wrapped up with Dussehra, for which I made Puranpoli, I am now busy as orders have already started pouring in for Diwali. This time, I will make the usual snacks like Chakli, which is made of Urad dal, Shakkar Para, Chirote, laddus like Peanut Laddu and Ragi laddu – both of which are healthy and are sweetened with jaggery. I will also be making donuts – baked and fried version. Depending on what my customers want – I will make that," says Sahana, who currently delivers in Wanawadi and nearby areas. Her dishes, she says, are made with the utmost care and love. "These days people reach out to home chefs like me because they know the quality of the food is much better compared to others. For example, I make healthy ladddus like Ragi Laddus with jaggery. I also use rice bran oil for frying snacks instead of other inexpensive and cheap quality products," she says.
For inquiries, reach out to Sahana on 98229 67089.
---
Photo: Shutterstock; respective chefs and brands. Banner image is only for representational purposes.