The mind wonders – when did we become this woke? That plastic bag filled with plastic bags was an Indian kitchen essential. We loved our plastic straws, sometimes, pushing the grocery shopkeeper to give two so that we could suck out more quantities of fizzy cola on a hot summer afternoon. We cherished MSG-laden Maggi and factory-produced frozen nuggets. Then suddenly, it all became uncool.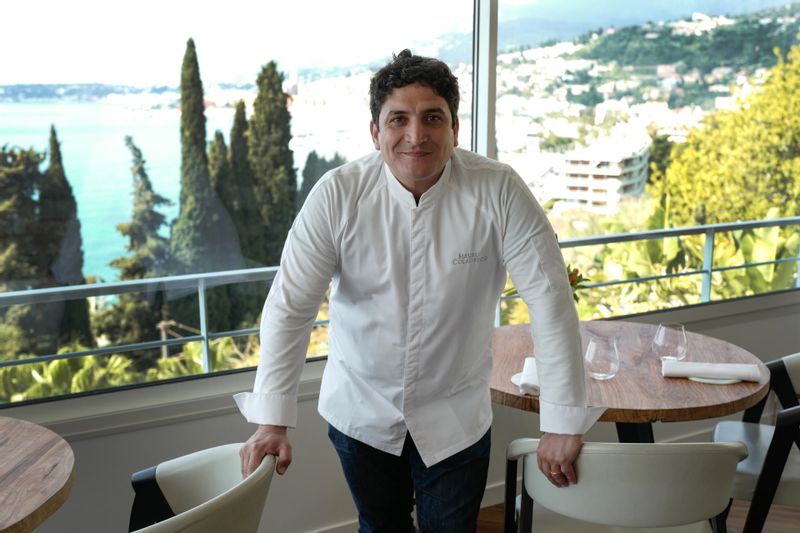 Mauro Colagreco – owner and chef at three-Michelin stars restaurant Mirazur in Menton, France was in Mumbai as part of a guest chef series helmed by Culinary Culture and Masters of Mariott for a ticketed sit-down dinner. When you hear him talk about sustainability in food with a lulling, soothing cadence in his voice, you realise (or can at least guess) where it all started. Perhaps with chefs like Colagreco championing sustainability at their restaurants. When a celebrity talks about keeping Mumbai's beaches clean, you listen, don't you? It's much like that. And you also begin to understand why Mirazur has repeatedly topped the World's 50 Best Restaurant list.
When the world's best restaurant asserts the tenets of sustainability, puts emphasis on eradicating single-use plastic from their inventory and works with seasonal produce, remaining so committed to that philosophy that they'd rather have a blank menu (which Mirazur does) than mess with the planet, they lead by example. That's when you think twice before asking for an extra straw, or even using the one your drink comes with. But for Colagreco, sustainability is neither a trend nor a sermon – it's just natural.
One with nature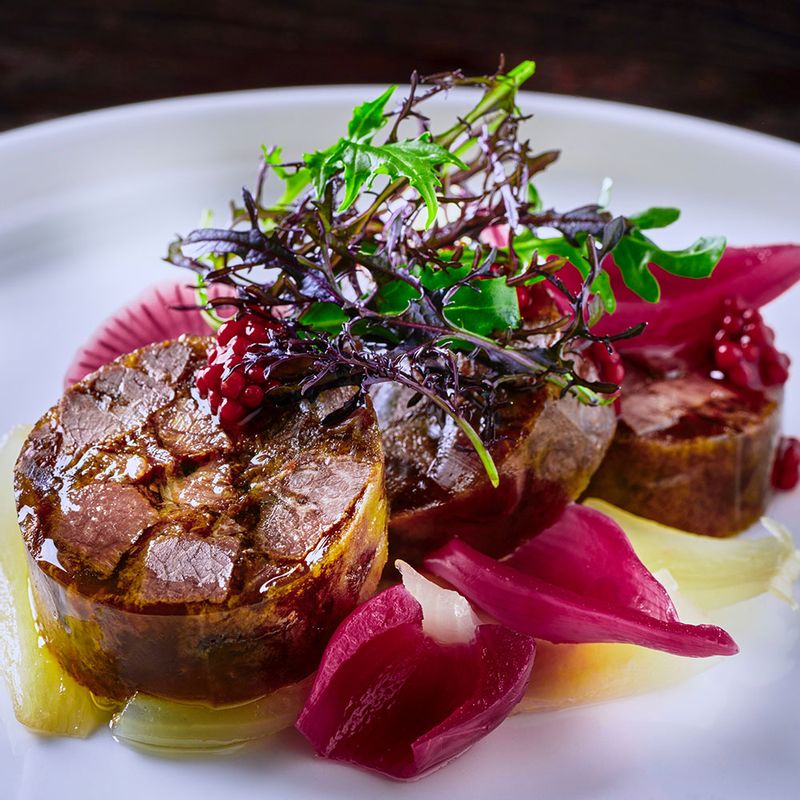 "We decided to have a blank menu, even though that meant that our customers wouldn't know what they're eating, because that was the only way we could be in sync with nature. Even if we had menus for weeks or months, we were bound to lose contact with nature, because the earth gives us produce for a very short time. For example, if we use tomatoes in winter, we're basically pushing nature to produce tomatoes at a time it typically doesn't. That's why we ask guests about their preferences, check for allergies, and create dishes on the spot," the Italian-Argentinian chef explains.
At Colagreco's restaurant, located in the pristine Côte d'Azur, better known as the French Riviera, food is not just seasonal but differs from one table to the other. He elaborates, "We source our seafood from a local fisherman who has a small boat, so we use what he gives us daily and work with limited quantities. As such, sometimes, your table could have a different type of fish from the one beside you." Mirazur also houses a natural garden that bears fruits, herbs and more, and so, his menu, draws not from the set demarcations of a menu (like mains or appetisers), but from the sea, mountains, gardens and its immediate surroundings.
This is also why Colagreco is wary of using the word "trend" for sustainability. "It's a philosophy. Yes, some are doing it in a dishonest manner, but if others are genuinely embodying sustainable practices, that's a good thing," he says explaining why one should not discredit or delegitimise the dialogue around sustainability and food, even if some approaches seem faddish. His thoughts on veganism are much the same, in that he doesn't believe in eradicating animal protein from our diets, but rather, re-focusing on the provenance of ingredients. This may be why Colagreco's food is regarded as cuisine-agnostic or "borderless" much like the French Riviera itself.
Exploring India and the future
Speaking of borders, Colagreco has crossed several to come to India this time, with the alarmist narrative around the Coronavirus epidemic having almost cancelled his trip. But this is not the world-famous chef's first visit. "I came to India three years ago and have visited Delhi and Udaipur. But this is my maiden visit to Mumbai," he reveals.
In these two whistle-stop visits, what Colagreco has noticed predominantly, is the unrivalled diversity of Indian cuisine. "I am not educated enough about Indian food to comment on it. But the vast range of produce and ingredients is simply amazing. I love spices, and Indian food makes use of several of them. It's great for a chef's palate," Colagreco shares, adding, "I have cooked with okra [bhindi] once, and it was spectacular."
During his time in Mumbai, the chef hopes to discover the city's spice market and explore local food. But what are his plans for when he returns to Mirazur? "We are going to start work on a lab kitchen for culinary experimentation because our main kitchen is occupied round the clock for Mirazur's orders. We are also beginning a bread programme and opening a bakery in April for which we'll be making our own flours using natural yeast. So, we have a lot in store."
---
Photo: Shutterstock