It's the homecoming for Asia 50's Best awards! For the 10th anniversary of Asia's 50 Best Restaurants, the much-desired annual awards is returning to Singapore on March 28, 2023. It was exactly a decade ago, March 2013 to be precise, when renowned chefs, gourmands, restaurateurs and critics from across the continent assembled in the Lion City for the first edition of Asia's 50 Best Restaurants.
Ever since it has been the biggest celebration of culinary excellence in Asia. And after revealing the winners online in 2020 and 2021, and opting for a hybrid event held in Macau, Bangkok, and Tokyo in 2022, it's finally going to be a full-scale gathering of the region's gastronomic community. Talking about its return to Singapore, William Drew, Director of Content for Asia's 50 Best Restaurants, in a statement said, "It is fitting that we are returning to the city where Asia's 50 Best Restaurants was launched in 2013 and further reinforces our original aim: to celebrate great restaurants, great chefs and reward culinary excellence across the continent. We cannot wait to gather this incredible community in March in Singapore in what is effectively a homecoming for these awards."
What's new this year?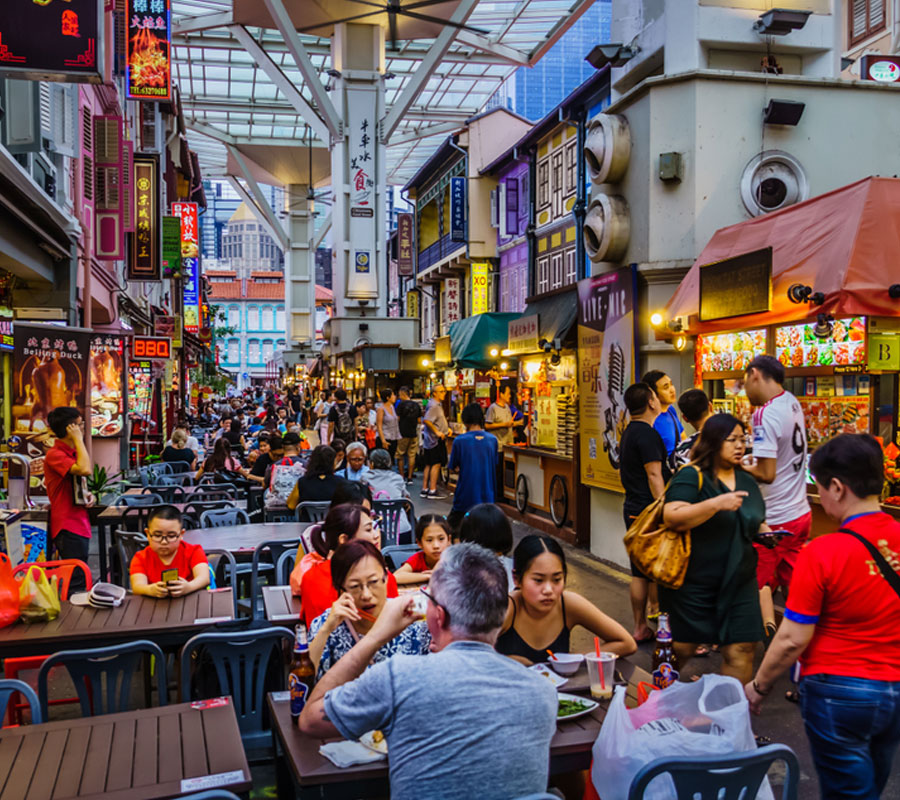 The year 2023 has an exciting new addition to the events programme with the first Asia-based version of 50 Best Signature Sessions which features a series of collaborative dining events, featuring chefs from across the globe teaming up with local talent. This includes exclusively curated one-night-only experiences that will be open to food enthusiasts from March 25 to March 29. Not just that, Singapore's famous hawker-stall dishes will also be a part of the traditional Chefs' Feast. It doesn't end there. This year also has the first-ever Beronia Asia's Best Sommelier Award.
Recap 2022
Judged by the world's top 350 chefs, restaurateurs and food experts, last year Tokyo's Den, the popular contemporary Japanese restaurant helmed by Chef Zaiyu Hasegawa was crowned best in the continent, followed by the two Michelin-starred Sorn in Bangkok in second position. Interestingly, the 3rd and 4th position was also earned by Tokyo and Bangkok, Florilège and Le Du, respectively. Singapore, the country that marked the inception of the prestigious award, had seven of its restaurants in the top 50 list - Odette, Zén, Labyrinth, Meta, Les Amis, Burnt Ends and Cloudstreet.
Indian restaurants that made it to Asia's 50 Best Restaurants list
Last year, not one but three Indian restaurants made it to the coveted list of Asia's 50 Best Restaurants. While Mumbai's fine-dining restaurant Masque ranked 21st, New Delhi's Indian Accent earned the 22nd spot. India's latest entry to the list, Megu, at The Leela New Delhi ranked 48th. For the unversed, seven other Indian restaurants featured in their extended list that ranks from 51 to 100. These include Bengaluru's Karavalli on 59, Bukhara on 66, Gurugram's Comorin on 69, New Delhi's Dum Pukht on 73, Chennai's Avartana on 79, Mumbai's Americano on 80, and Mumbai's The Table on 85.
In a few weeks, winners of the American Express One To Watch, Asia's Best Female Chef Award, and the Icon Award will be announced. You can watch the livestream on Asia's 50 Best Restaurants' official Facebook or YouTube channel.
Photo: Instagram/The Worlds 50 Best Restaurants