The smell of old books, the aroma of incense that wafts through the air, and the earthy essence of petrichor emanating from wet mud after the first rain–these are familiar scents that evoke nostalgia and make you feel fuzzy. It is this very emotion that the team at Delhi's Sidecar--an artisanal cocktail bar that has earned the country several laurels on the world stage—has tapped into.
Sidecar's new signature bar menu with 10 cocktails titled 'Arq' translates into the essence of time. It is all about letting a scent transport you to a moment and living in it. These drinks aren't mere concoctions; rather, they pay homage to ever-versatile kitchen ingredients like beetroot, coriander, barley, and cacao that are often taken for granted.
"In the course of our lives, we experience different aromas. Take for example, the whiff of interesting food being prepared in the kitchen. Even if you are at a distance, the sense of smell is so strong that it induces hunger. Arq is a strong resemblance of our experiences that we wanted to bring alive through the menu," says award-winning mixologist and co-owner of Sidecar, Yangdup Lama.
Read on to know more about how Arq came together at Sidecar Delhi, and all the must-haves from the new menu.
Crafting the menu at Sidecar Delhi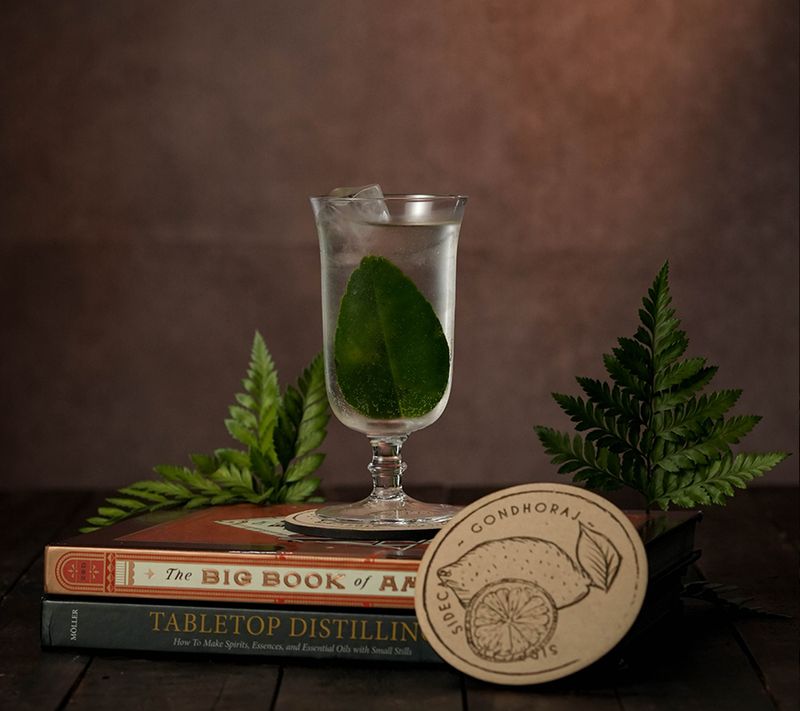 Lama and restaurateur Minakshi Singh have always had a finger on the pulse of their customers. That's probably why they have never shied away from pushing the boundaries to offer something novel to Sidecar's patrons.
Similarly with Arq, the journey began in December 2022 with Lama's visit to Kannauj, a dusty town in Uttar Pradesh known for the ancient art of attar making. The mixologist was so taken up by the history and culture of Kannauj that he returned to Delhi and discussed it with his team.
"I clicked some basic images from my smartphone and showed it to Minakshi and Deepali Gupta (COO of Sidecar) and they were very excited. But we decided not to do anything specific with perfume, because translating a scent into a drink is a huge challenge. Many perfumes are so strong that the cocktail tastes artificial," explains Lama.
However, the team was heavily inspired by the story of scents. And so, in February 2023, the quest to bring Arq to life began. That's how 10 drinks became a part of the mix, each with a strong inspiration and an associated essence.
Showcasing indigenous ingredients
A look through Sidecar's new menu will make you stop and stare. Why? Because unlike others, it has been carefully crafted with organic paper— a result of Sidecar's partnership with Kagzipura. The pages are scribbled with the details of cocktails, including its alcohol by volume (ABV) content, sweetness levels, and the associated essence.
Some of the popular drinks on the menu include Cilantro, Myrtle, Barley, Cacao, Gondhoraj, and the star of the show, Titepati. Each cocktail is unique and leverages the power of common kitchen ingredients.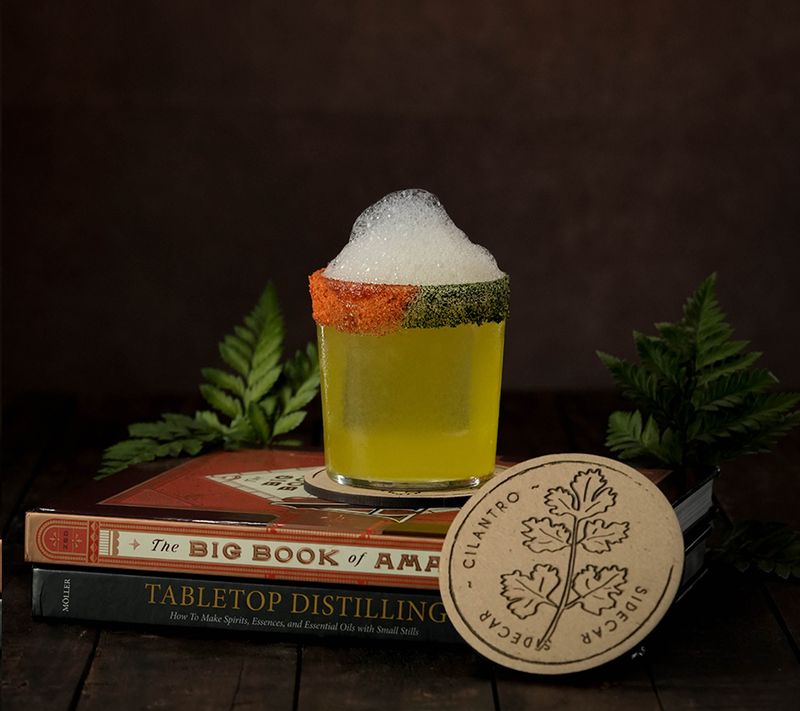 My night began with tequila-based Cilantro that has a distinct aroma of dhania or coriander that emanates from Indian kitchens. I was a little apprehensive to try this cocktail but it turned to be a welcome surprise. Next up was Myrtle, a brandy-based concoction that will transport you to a spice market infused with aromas of multiple herbs. I haven't come across many brandy cocktails, so this was a new experience. I enjoyed its strong taste that lingered on much after gulping the drink.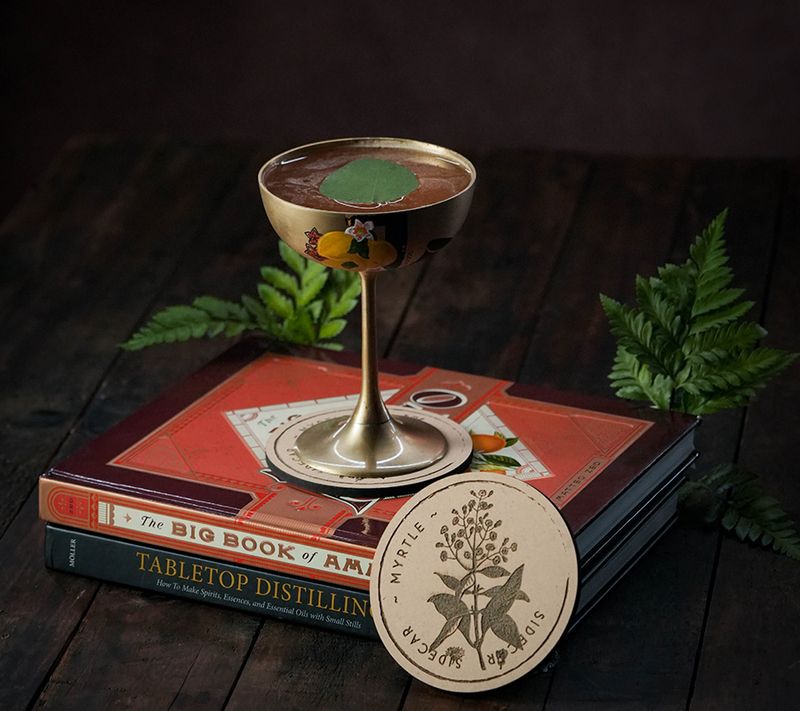 Lama shares an anecdote regarding the discovery of Myrtle. During his travels to Nanjangud, a quaint town near Mysore in Karnataka, he visited a lush cacao farm with heavy vegetation. It was here that he came across a range of indigenous, organic herbs, and spices that are grown to provide adequate nutrition to cacao.
"While at the farm, I was served a herbal tea infused with the flavour of a leaf called the allspice. I could strongly relate it with  tej patta or bay leaf.  I have attempted using bay leaf in cocktails but it doesn't shine through. When I discovered allspice, though, I knew it could come alive in a drink," he adds.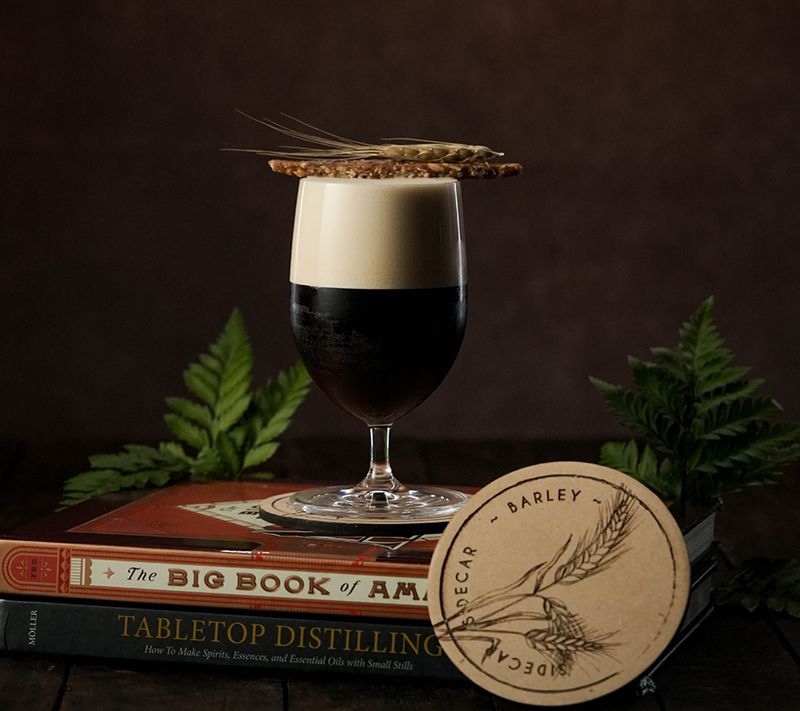 Barley is another interesting rendition--a whisky-based drink with roasted barley, vetiver, and wheat beer reduction. With a high-ABV percentage and moderate sweetness levels, this cocktail will take you to barley fields with its nutty aroma.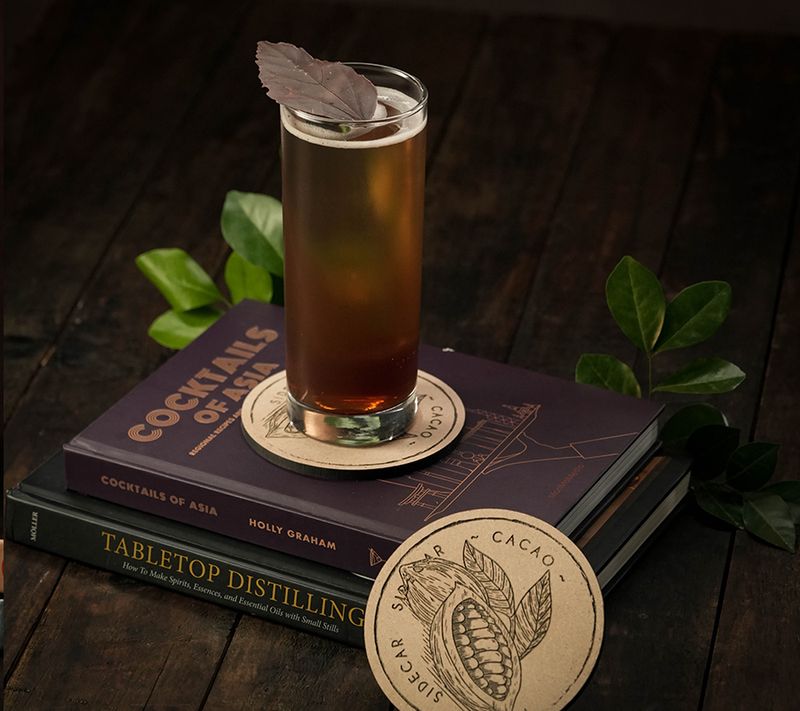 Like most, my excitement knew no bounds while sampling Cacao. A high-ABV drink, it is created with Toki sous vide and cacao, cherry brine, and soda water. Every sip of this highball-style drink will take you back in time, probably when you had the first bite of chocolate. Rightfully so, its associated essence is that of a chocolate factory.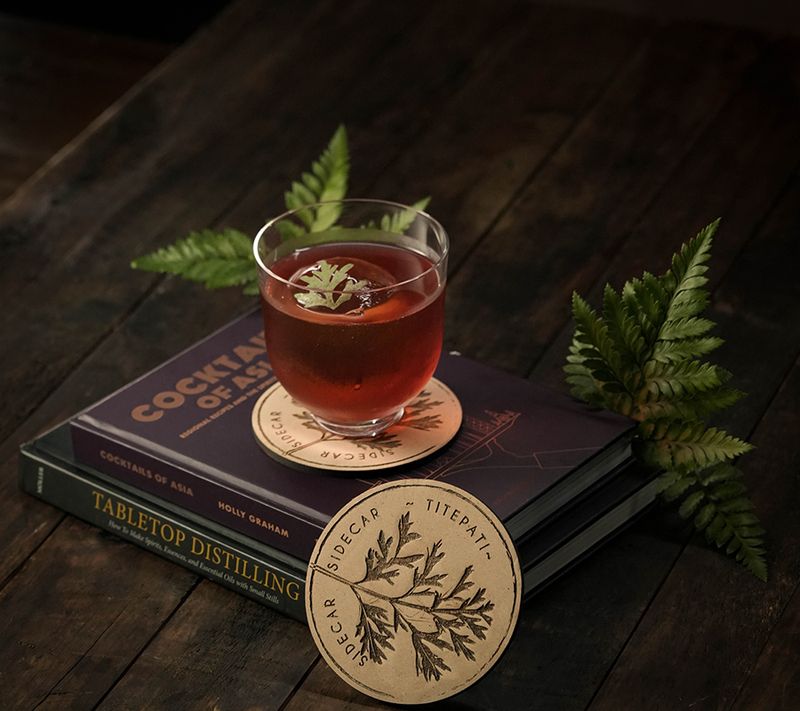 Not enough can be said about Titepati, a unique cocktail made with rum, Darjeeling mugwort vermouth, and Campari. With the essence of mountain air, this drink will captivate your taste buds with its freshness. Like everything else on the menu, Titepati has a strong inspiration.
"I remember titepati (mugworth) from my days in Darjeeling. It is a herb that is grown in abundance in the mountains and is generally used for two reasons—to provide an antiseptic effect in case of a wound and to ward off evil spirits. All of us would pluck the leaf and carry it with us," recalls Lama.
For those who are looking for low-ABV drinks, the menu has a few options including Caramel Brew, Tomato Highball, Lime Lime, and Woody Highball. I didn't get a chance to try any of these, since my focus was firm on the high-ABV varieties.
The verdict
Arq by Sidecar Delhi is truly a love letter to long-cherished memories. It gently nudges you to go back in time through the power of scent, bringing alive the special moments that were deeply entrenched in the cockles of your heart with thoughtfully crafted cocktails.
---
Photo: Sidecar