Although one doesn't expect anything less than fabulous from restauranteurs Varun and Prathna Tuli, but if tasting is believing, believe me, they have outdone themselves with their latest offering Tbsp.Tablespoon. All that you expect from their restaurants: fantastic food, extensive choice, colourful iconography on the menu, and fun in dining is what you get at this home-style Italian kitchen.
After the undeniable success of their brands Yum Yum Cha, Noshi, Pot Pot, Wheaty and a catering unit that has catered for some of the most high profile clients (including the biggest Bollywood weddings), comes Tbsp.Tablespoon. The idea behind this restaurant was to design a space that gave diners an experience of being in a kitchen-cum-dining room."In a kitchen, most of the fun is eating out of the bowl while the food is being cooked," shares Varun enthusiastically. The vibe thus is of a happy and hip canteen mise enscène, where you hear the din of steel plates, tables and spoons, a sizzle here and a fizz there.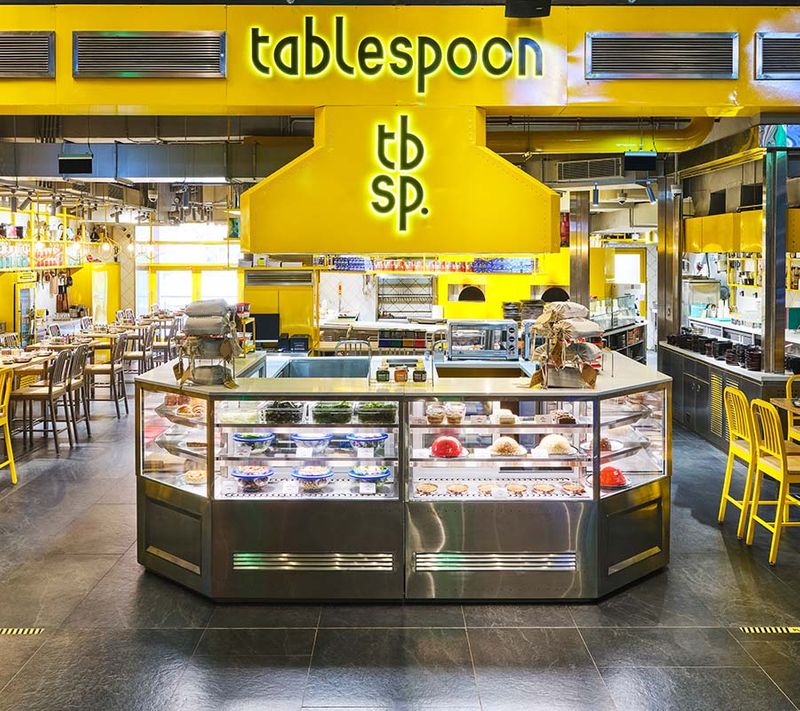 While flavoured soda cans bring to life the mom n pop cafes from The Archies comic book series, their sourdough pizzas are amongst the best in Delhi. And then there are superb grills and the freshest salads, handmade pastas, and delicious desserts – all served in generous portion sizes and with an extra tablespoon of love."The demand for authentic Italian cuisine has been growing over the years and I saw it as the perfect opportunity to share the best parts of my childhood through Tbsp.Tablespoon," explains Varun. His love for comfort Italian cuisine dates back to his childhood during which he spent time in the United States. He states that his interest in the culinary arts began at the tender age of eight when he was enamoured by the beauty and technique behind pizzas.
During the lockdown, he honed his skills and launched yet another successful brand, Wheaty, specializing in sourdough breads, pizzas and more. "Our pizzas at Tbsp.Tablespoon are made over a period of three days with love, patience and persistence; each step of the process adds to the decadence and nuances of the dough," he says.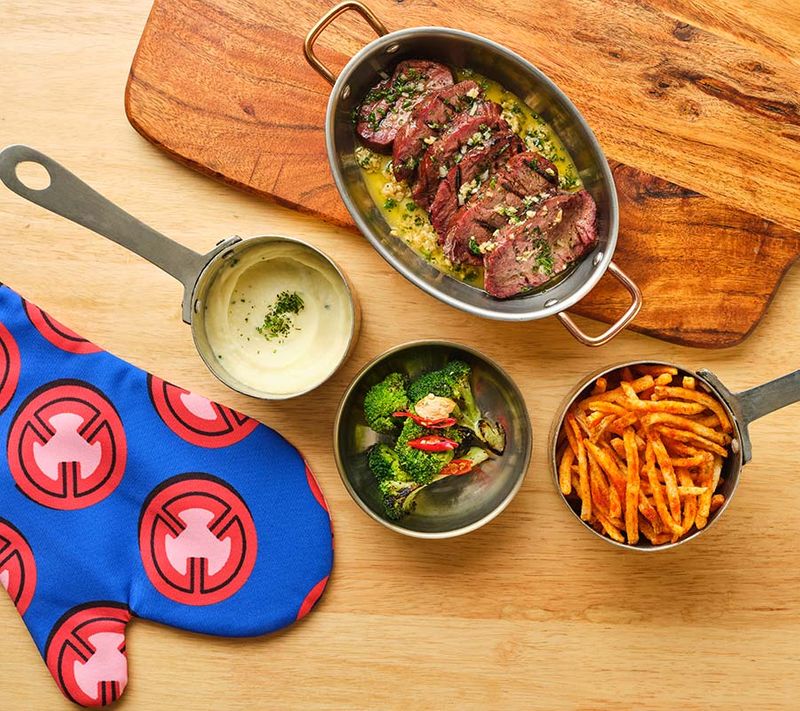 MYOP or make your own pasta or pizza is quite the highlight at Tbsp.Tablespoon where you get to pick the pasta or the pizza along with the sauces and mix-ins. The choice of pasta includes a wide repertoire beyond penne and fusilli. Spinach mandili, pumpkin ravioli, saffron bucatini and rigatoni are but a few of them.
Among non-vegetarian pizzas, there's salmon, spicy chicken, roast chicken, bolognese and carbonara and more. The vegetarian pizza options include burrata, margherita, marinara, pesto, spicy veg, truffle and cacio e pepe. The hot plates include small plates of crab cakes, smoked chicken wings and crispy goat cheese balls while barbeque grills feature specials of baked prawns, pork ribs, plank salmon and stuffed Portobello mushrooms.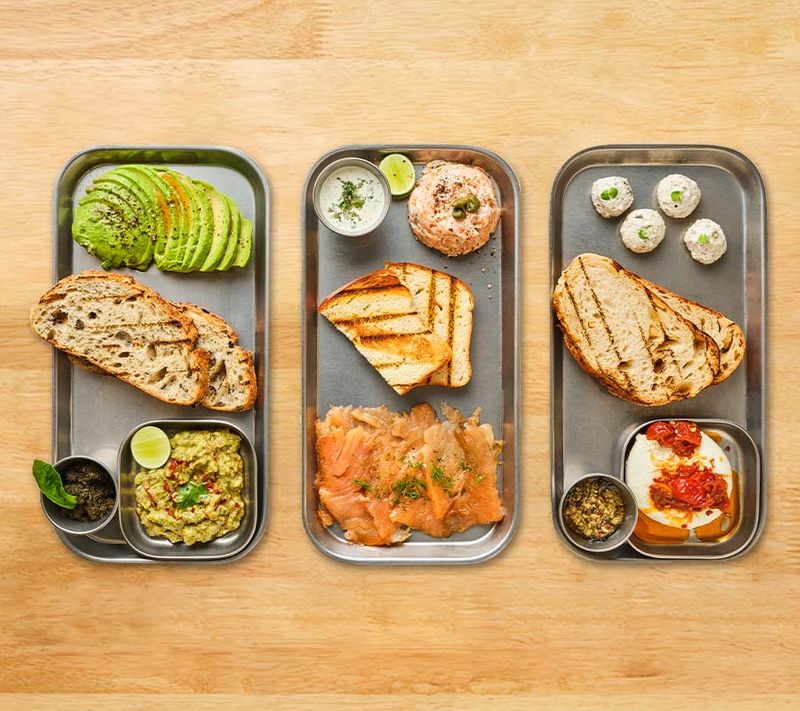 You can round off a leisurely meal on a sweet note with the vast array of indulgent desserts that too will evoke a wonderful sense of childhood nostalgia and yet satiate refined palates. Dome cakes, ice cream sandwiches, classic creme brulee with the crispiest topping and crack cream are what we tried and enjoyed, and yet there is so much more to explore on subsequent visits.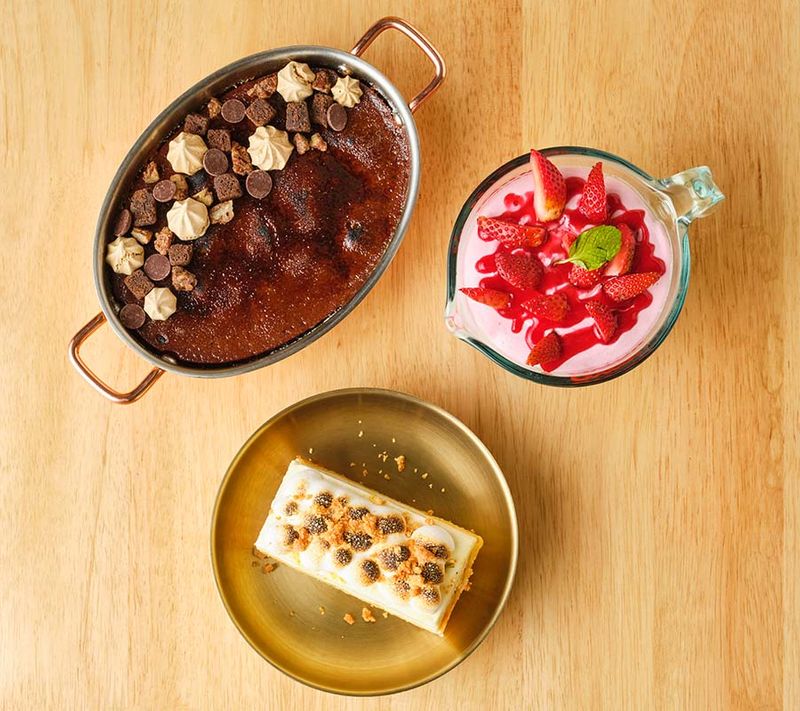 "You'll notice that even in our menu, we have adjusted ourselves to the millennial mindset," shares Prathna. Inspired by the shorthand one usually comes across in one's kitchen like tsp, tbsp, ml, most ingredients have been edited to three to four letters thus underscoring the concept of a quick kitchen where everything arrives at the table quickly. The name of the restaurant runs with this theme—Tbsp means (apart from measurement) Tossed, Baked, Smoked and Plated.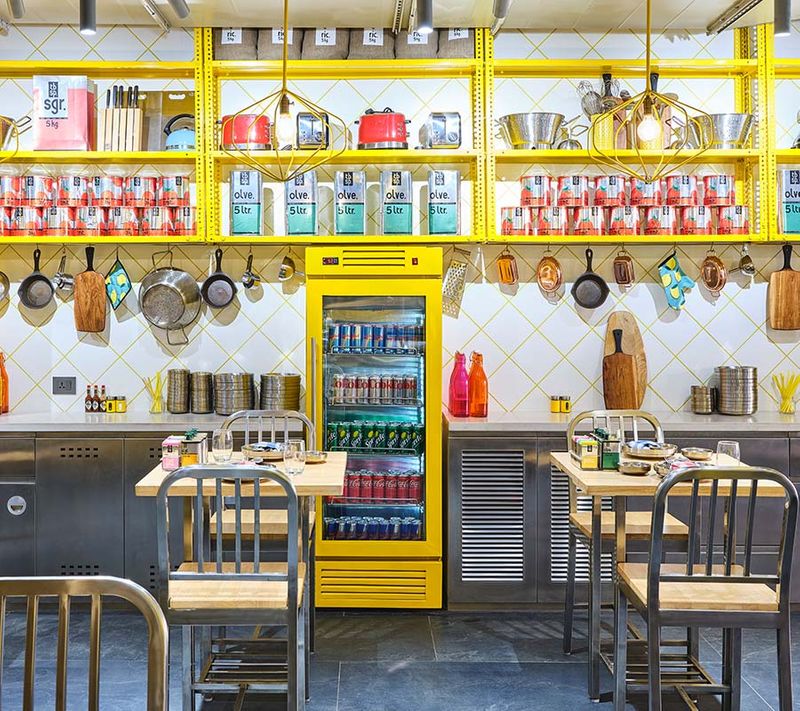 Adding to the quirky visual vocabulary is the coffee iconography that has been created by Varun himself. Served in the form of coffee cubes, it is mesmerizing to see how the hues and flavours change to create a delectable ombre effect - whether it's coffee served with saffron, hazelnut, or coconut and vanilla. You can opt for almond milk, coconut milk or skimmed milk too. Like we said earlier, the choice in each category is extensive whether you'd like to come here for a full meal or just coffee and dessert.
Tbsp.Tablespoon
Address: Ground floor, Commons Food Walk, DLF Avenue Saket, New Delhi.
Timings: Monday to Sunday, Noon - 11:00 pm.
Contact: 9821002551 / 9821002552
Average cost for Two: INR 1800 (Approx)
---
Photo: Tablespoon