It was sometime in early 2020 when Baninder Singh imported a Giensen coffee roaster shipped from the Netherlands, installed it in his family's transport business office in Delhi and started roasting coffee beans. Soon after, the nationwide lockdown was announced and his WhatsApp groups were flooded with people complaining about the lack of good coffee to drink. It was just the push he required and out he set after taking a movement pass to deliver packets of coffee door to door. 
A year after that, he sourced a chocolate grinder from Coimbatore, and along with fine coffee, Singh started making and supplying artisanal chocolates too. That was how Savorwork Roasters was born and even as he, along with his wife Paweena Withyasathien, completes three years of supplying great coffee and chocolate, the duo is ready with a new innovation – Delhi's and perhaps the country's first ever chocolate and coffee atelier – Savorwork Roasters.
The experience at the coffee roastery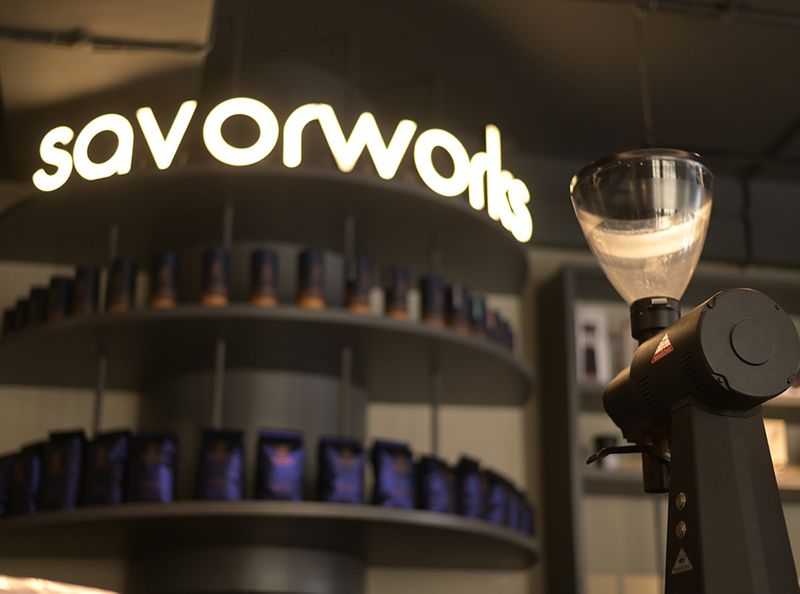 At the upmarket 100 Feet Road bang opposite Dhan Mill is a wonderland where artisanal coffee meets fine chocolate. Claiming to be India's first bean-to-bar and bean-to-cup atelier, Savorworkroasters is a labour of love for the finest coffees and chocolates. What sets it apart from others is the entire experience. 
You enter Savorworkroasters with an aroma of coffee and chocolate wafting from the entire space. As you make yourself comfortable in the factory-turned-clubhouse, the glass doors allow you to absorb the fascinating process of roasting coffee and chocolate beans. If you're keen to explore further, just walk to unravel the process of chocolate grinding in the cocoa melangers (where the beans are ground for 36 to 96 hours), mixing it with cocoa butter, tempering and finally moulding and freezing into beautiful bars.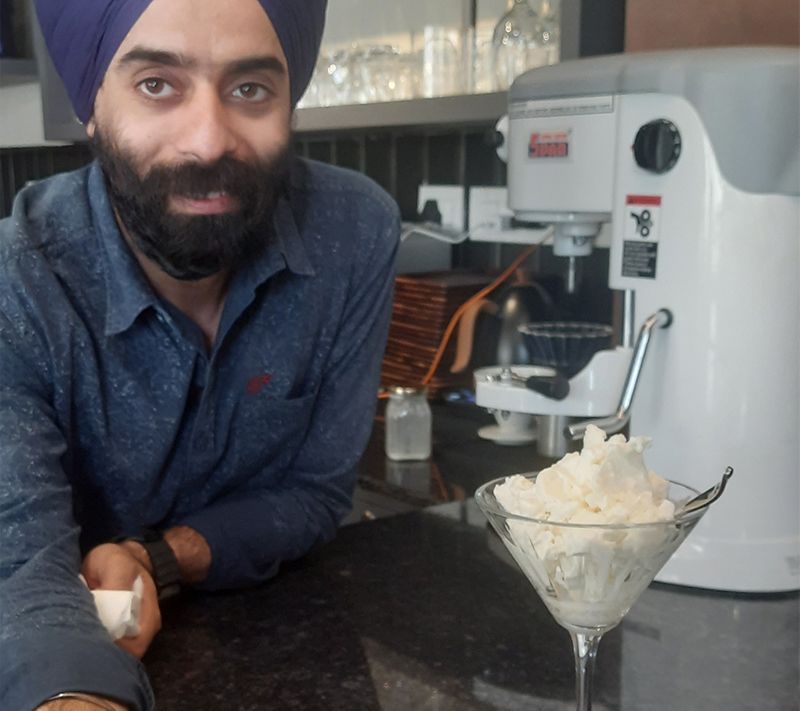 Singh is as passionate about coffee as he is about educating people on it. He says, "Many are serving great coffee but what I want to serve is an experience, something which no one in India would have enjoyed before." Proving his point is a wall that explains the way to drink coffee – pour over, immersion, or slow drop. 
Spoilt for choice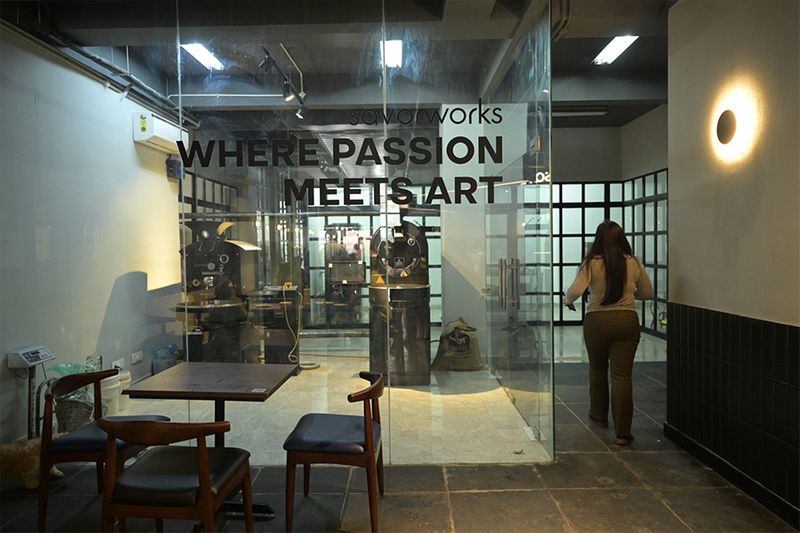 Singh himself conceptualised this wall, which abuts the coffee bar of the atelier. On display are homemade chocolates, bonbons, Viennoiserie and of course fresh coffee, brewed in front of the guests. Singh, however, takes great pride in the fact that Savorwork Roasters makes its gelato in-house. Therefore, the Affagato that is made right in front of the guests is addictive – a large scoop of homemade gelato topped with fresh espresso brewed in 'Sanremo', shipped from Italy. No wonder he claims – "If you've tasted a better Affagato anywhere, I'm willing to give you a lifelong supply of chocolates". 
There's something contagious about Singh's passion for giving Delhi the finest quality of coffees and chocolates. Withyasathien, an architect from Thailand complements his spirit by using her design sensibilities in almost every aspect of the space. Speaking of which, the piece-de-resistance at Savorwork Roasters is the Tiramisu – a layered dessert served in an edible single origin chocolate 3D cup designed by Withyasathien –a thing of beauty and an absolute joy to eat. 
Of title names and fascinating flavours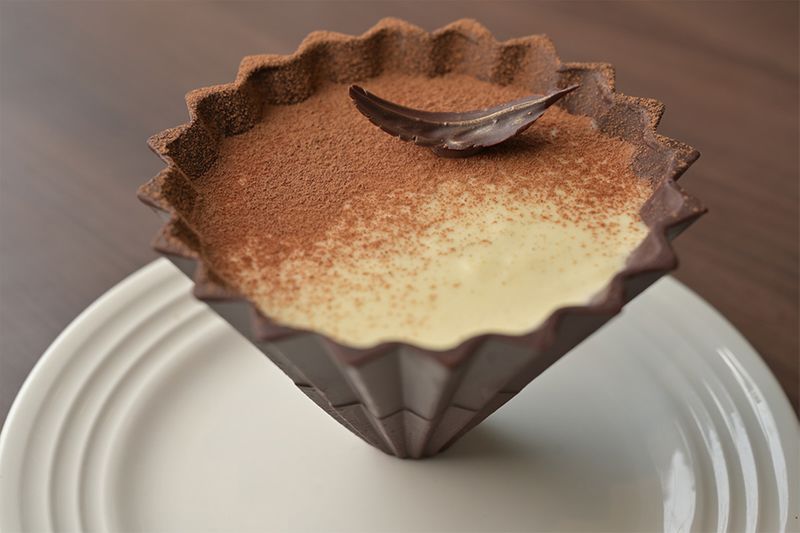 Savorworkroasters is all set to change the way India savours its chocolate and coffee. With a roastery, a café and a chocolate room, this atelier is reminiscent of European coffee bars. Every coffee at Savorworkroasters has a story. If you pick up a Boss's Wife house blend, you'll go home with a coffee that was inspired literally by the boss's wife. And, if you're fascinated by the Honey I'm Nuts blend, you're opting for a specialty honey-processed coffee processed over 36 hours and slow dried over 21 days. The other blends include Phenom, Washed Riverdale Estate and others. 
Similarly, the bean-to-bar chocolates made in-house too are unique with quirky titles. The 'Gentleman' is a 65 per-cent dark chocolate with cacao beans from Idukki. The title comes from its unique aftertaste that stays on like a true gentleman. On the other hand, is a non-alcoholic gin and tonic with a balance of citrusy and sweet flavours. The Banoffee, a 42 per cent dark chocolate with milk powder for a rich creamy feel topped with bananas, is for those who like their chocolate with a dose of sweetness. The titles pretty much explain Singh's idea when he says, "normal is boring for us!" 
What's on your plate?
Just like its artisanal coffee and chocolate, the food at Savorwork Roasters too is handpicked offering a range of specialty croissant sandwiches varying from Caprese (pesto with sundried tomato, bocconcini and arugula salad) to the Mediterranean (roasted eggplant & zucchini, hummus) and Chicken Arrabiata (pulled chicken in Arrabiata Sauce, Bocconcini cheese). 
And then there are the eclectic beverages including some quirky in-house drinks, mostly named after the founder duo's favourite OTT series. Take for example Aloha, a unique drink with passionfruit, soda and ice, topped with espresso or the Vader, which has espresso over charcoal powder and milk, and the Café Brule, a premix-sweetened latte mixed with yuzu syrup – every drink at Savorwork Roasters is a carefully crafted concoction.
Pro tip: Don't miss sitting on the bar stool and trying out the Affagato made right in front of you.
---
Photo: ©Savorworks Coffee Roasters