For longtime residents of the queen of Mumbai suburbs, Bandra, the name Shatranj Napoli is laced with nostalgia. The Italian restaurant had to close its doors after a successful run of 25 years. However, the restaurant is back with a big bang!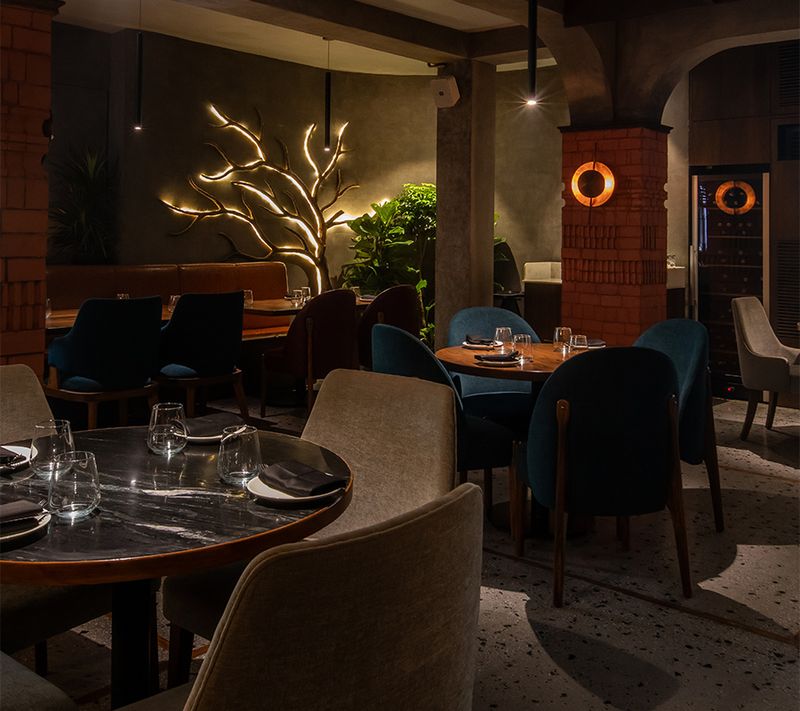 Now named Napoli by Shatranj, the Italian restaurant is now perched above Perch on Union Park. The decor steers clear of the overused industrial aesthetic but continues with a contemporary and minimalist theme. But it also offers warmth and conviviality with the use of terracotta with dark wood, terrazzo floors and strategic lighting on each table. InstaFoodies won't have to worry about dark photographs. The interior and décor have been spearheaded by Minnie Bhatt, architect and she has nailed the romantic ambience. Don't miss the branching light-cum-art piece on the back wall, which will keep you captivated.
The decision to revive the restaurant came at the hands of director Ashok Datwani and business development consultant Gautam Mansinghani, who mulled over whether it was the right time to bring Napoli by Shatranj back. It couldn't be a better time, the city needs a hearty Italian restaurant.
Classic Italian dishes with a twist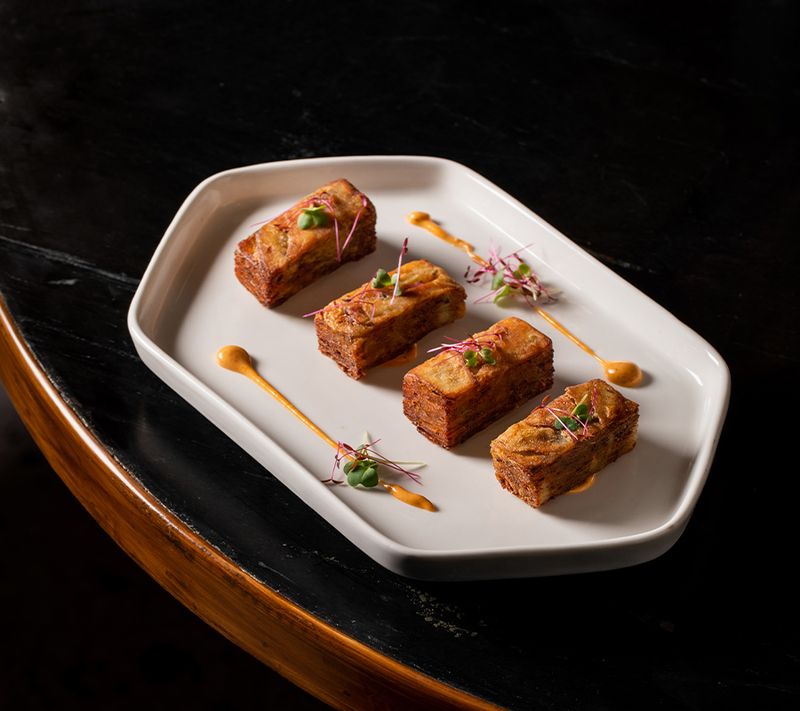 As we settled into our comfy seats perusing the menu, it was clear that chef Sanjay Kotian had attempted a modern take on Italian cuisine. Although some of the old classics are still part of the menu and are as wholesome as they were during Napoli's first stint. We started off with burrata beet salad—a self-explanatory dish. The greatest thing about a burrata salad is the freshness of the cheese, and this was as fresh and luscious it could get; nestled in the middle of microgreens and beetroot in various forms—roasted, cream and glaze. The other appetizer was the herb-crusted chicken, a bestseller, which came in the form of miniature bricks coated with parmesan and pesto-based flavour, topped with spicy mayo that left your palate tingling.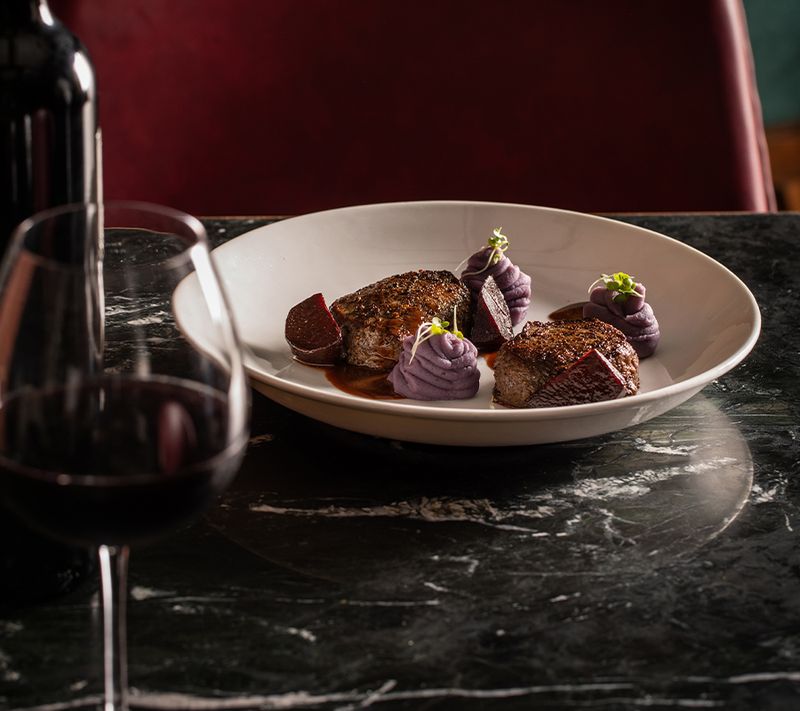 For the main course, we opted for a lasagna roll and tenderloin steak. American cartoonist James Robert Davis' lasagna-loving cartoon cat, Garfield, would approve of the Napoli by Shatranj lasagna. Served as a layered roll, the tomato sauce of the lasagna was fresh and vibrant, the meat well-seasoned and the creamy bechamel topping perfectly blistered. The tenderloin was meticulously cut as medallions and cooked medium rare to perfection with an equally flavourful jus. However, the fascination with tubers, both beetroot and potatoes, seemed baffling; we'd prefer a hearty and simple mashed potato any day.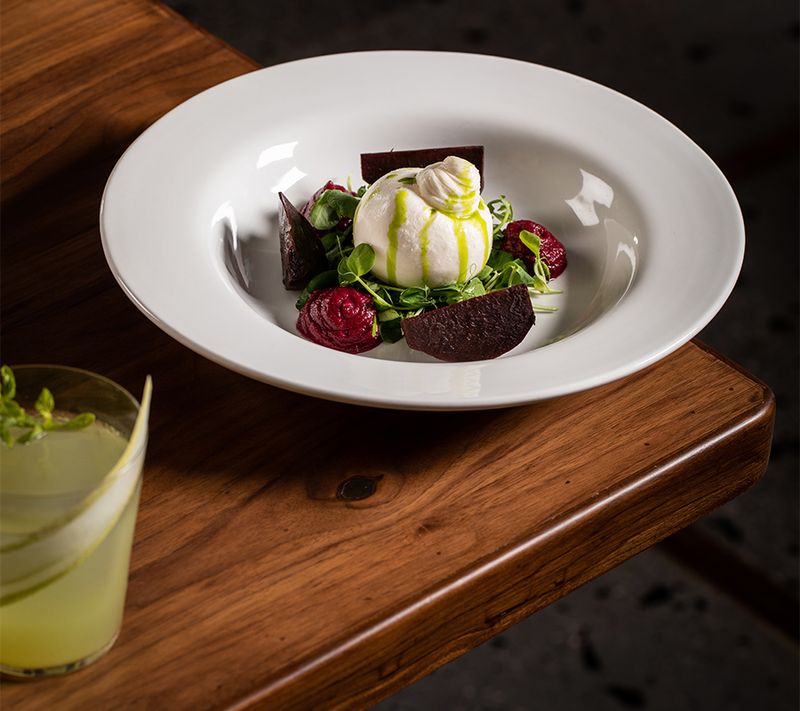 On the Napoli team's insistence, we also tried their Shatranj classic from the previous menu—prawn paprika. The colloquial adage, oldie but goodie, is the best way to describe the creamy peppery sauce on beautifully cooked prawns served with herbed rice. Designed to cater to the Indian palate that yearns for a bit of kick, prawn paprika is a worthy comeback.
Contemporary cocktails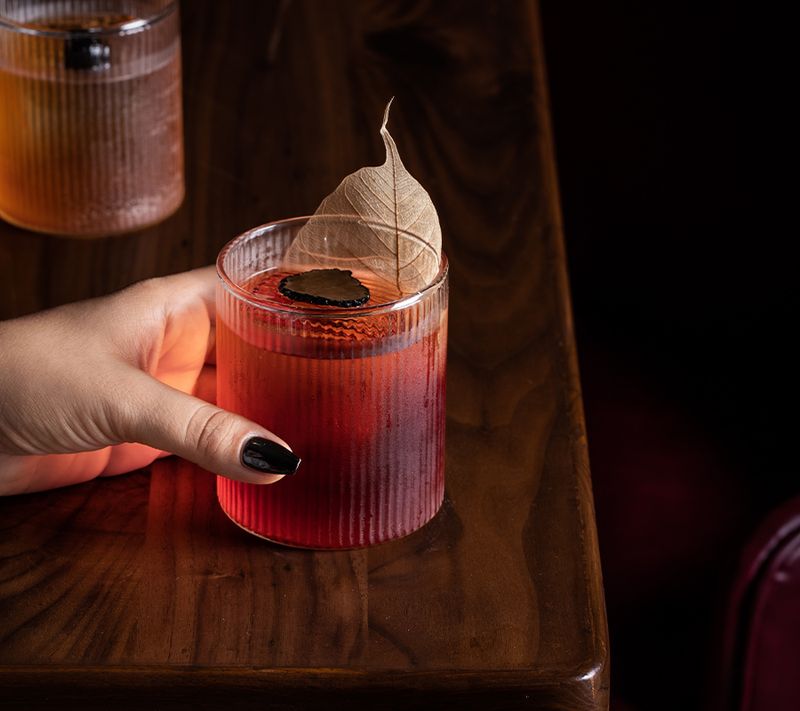 As per trend, the bar and cocktails have been given due focus and innovation peeks through with each drink under the expert eye of Garrimella Vishwanath Venkat, better known as Garry. Amore di Tartufo, is Napoli by Shatranj's take on a negroni, replacing gin with bourbon and using truffle oil Campari and sweet vermouth. In all the frenzy for truffles, this concoction and its use of the bold truffle flavour stands out making it meaty and bold. It is also a cocktail we will happily go back for. The other cocktail was the Heirloom Heist, which was onboard the savoury cocktail bandwagon. Tomato brine and dry vermouth mixed with a dynamic gin will make it an acquired taste for most. We think it could use a bit more finesse and fine-tuning to truly unlock its potential.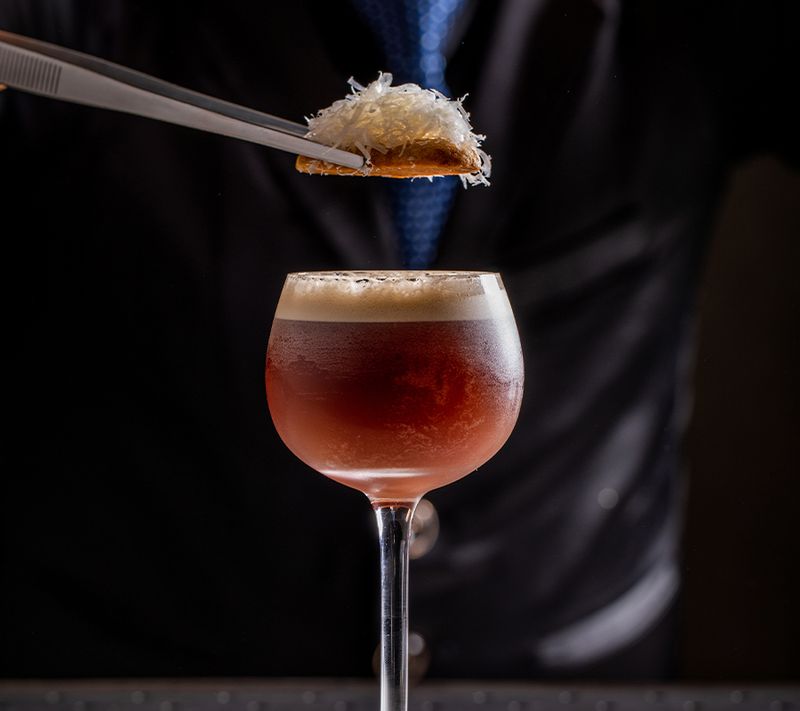 The one cocktail that doubles as a dessert and Napoli by Shatranj's signature cocktail is the Melodia di Caffe. A curious expression of an espresso martini, the cocktail uses vodka, espresso shot, maple and pink salt perfumed with absinthe. The drama doesn't end there, the drink is garnished with a ladyfinger biscuit bountifully topped with parmesan. If it reminds you of a tiramisu, you won't be incorrect. 
In a slew of Asian-inspired restaurants in Mumbai, there is finally a restaurant that will remind you why Italian food is a close second in our love of international flavours. We see ourselves going back to Napoli by Shatranj to try more of their extensive menu and even more so for the cocktails.
---
Photo: Napoli By Shatranj