Not every new restaurant needs to mint an entirely new way of eating, mash two dining cultures together, or boldly push the culinary envelope. Some like Coast & Bloom can be a place to simply savour homestyle cooking in a beautiful setting. Nestled in Dadar, Coast & Bloom is an ode to seafood that its owner Mitra Walke and his sister Sayli grew up on as well as some signature seafood specialities from around the world. The 'Bloom' in the name refers to the vegetarian dishes from coastal regions.  
The menu kicks off with a list of hearty soups such as the Coastal Banga. Mitra tells me that this soup was his favourite thing to eat growing up in Malwan. Looking at his broad grin as it's delivered, I think it might still be. And quite rightly so! The fiery chicken broth is intense and powered by the piquant Malwani masala. It's the only thing you need when it's pouring like it has been for the last couple of days in Mumbai.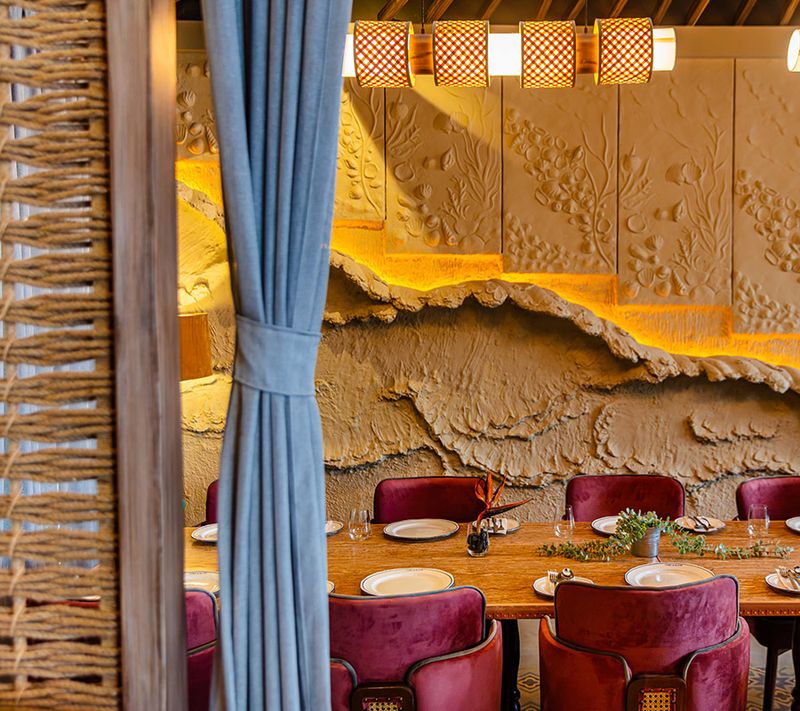 Then come the kokum prawns. At its heart, the dish is a kokum kala khatta reduction that coats the blanched prawns sitting on a pile of perky rocket leaves. Wait—there's more! The topping is roasted peanuts that remind you of the Maharashtrian shengdana ladoo (peanut laddu). The trio of sweet, sour and salty flavours moves me enough to scrape the plate clean. Inquiries about the food sometimes elicit backstories. Ask for the wood-roasted chicken liver and Mitra goes back in time when he would throw chicken livers into a live chulha and have them straight from the fire. The livers at Coast & Bloom may not be roasted over a chulha, but it's still redolent of the earthiness of country cooking. The iceberg lettuce it is placed on adds a delectable punch to the party.
From Chaitanya to Coast & Bloom: A delectable journey
Interestingly, Coast & Bloom comes from the family that gave Mumbai two of its much-loved seafood restaurants–Chaitanya and Nav Chaitanya. It was Mitra's mother Surekha Walke who started the restaurants that are today the gold standards for authentic Malwani food in Mumbai. Mitra and Sayli now manage and run the restaurants.  
Things are rather jolly until a plate of cilantro plantains land on the table. It's clear that the vegetable has overstayed its time in the pan after which even the boisterous coriander and garlic slathering couldn't resurrect it. The presentation—as if dropped from a great height then decked out on a plate—didn't help either.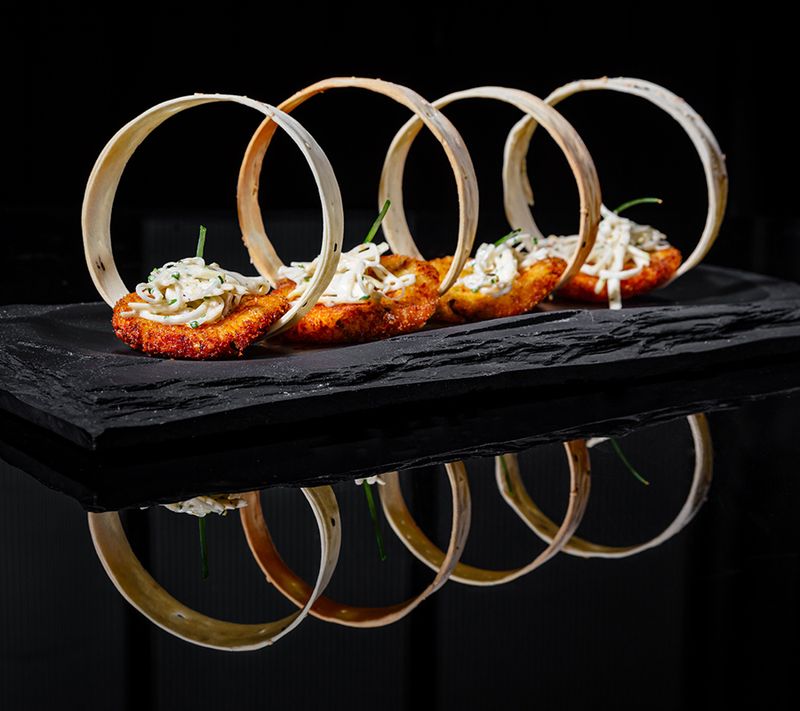 But all that is forgotten when the crab kakori makes an appearance. Made with fresh crab meat showered in a kakori spice blend, the kebab just melts in the mouth. To cut through the meatiness are roughly chopped onions and tomatoes. But if you spring for just one dish at this restaurant, then let it be the sambal pomfret—a dense dish of a large pomfret slathered in a delectable green sambal paste. There comes a point in a seafood restaurant when you need to forgo the cutlery and dive in with your hands. This is it at Coast & Bloom. The spicy, tangy masala with just a whisper of sweetness appeals to all your senses. Just make sure you have a mountain of wet wipes within reach. Because what ensues is a mess, but one of those good messes—the sort you look upon at the end with the warm sense that good things happened here. Did the fish have to be deep fried? Perhaps not. You can ask for the fish to be steamed instead, assures Sayli. But definitely order this dish which speaks of time, effort, and freshness.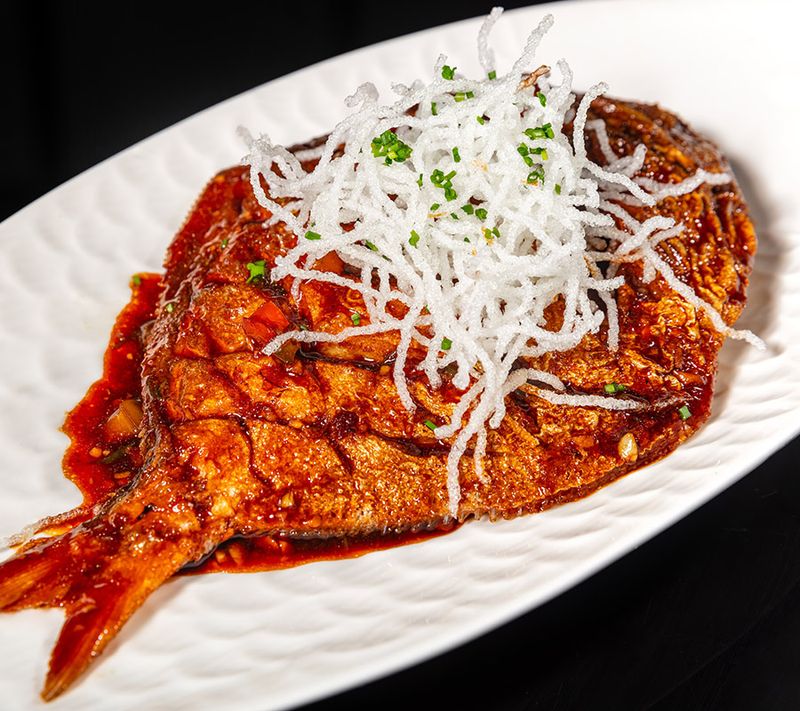 If you're used to seafood, a lot of the menu will be familiar. There are crispy fried calamari rings, Louisiana crab cakes, Sri Lankan chilli crabs, and Malabar fish curry among other star items.
Vegetarian fare to remember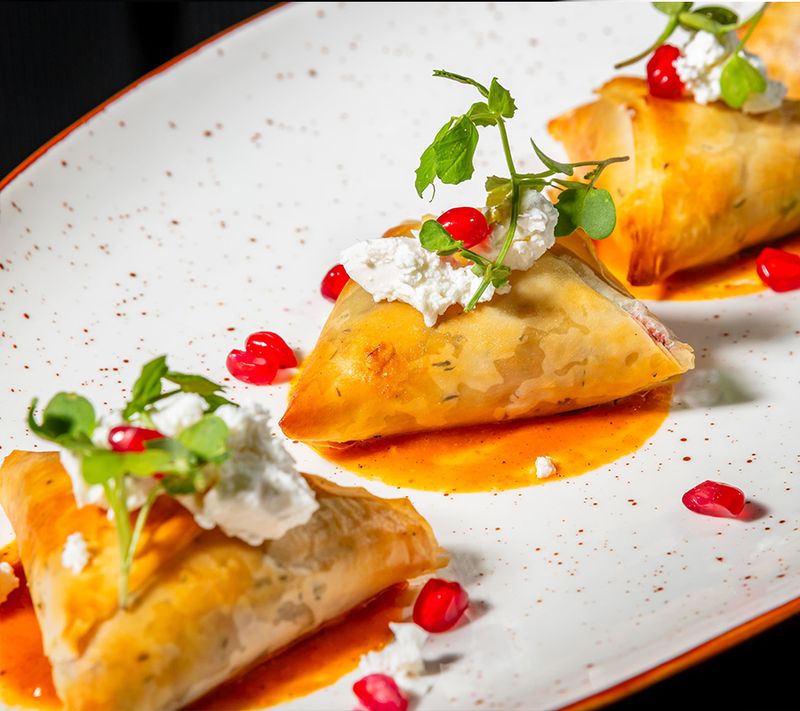 Although the seafood sizzles at Coast & Bloom, the vegetarian dishes are far from entering the category of also-rans. Take the Spanakopitas—golden, crisp, and totally irresistible phyllo parcels stuffed with feta and served with a red pepper sauce. They are absolutely addictive! The mushroom pepper fry is both fresh and funky at the same time. The liquor license is a work in progress but the delish kokum mocktail both cools you down and refreshes you. The dessert list is short but strong. There's an impeccably crunchy cannoli stuffed with mascarpone cheese and also phyllo parcels loaded with puran poli mix. A wizard idea and a dessert as warm as a cuddle.
Coast & Bloom is a warm and soothing space where tenderly swaying fabrics and glowing jute chandeliers put you at ease. It's  exactly the sort of place Dadar could do with a few more of.
Address: Second Floor, B Wing, Central Tower, Kohinoor Square, Dadar West, Mumbai. Tel: 9137019345
Meal for two: Rs 2,500-3000 (for two, without alcohol)
---
Photo: Coast & Bloom