On September 9, 2013, the official Twitter handle of Pizza Hut had shared a tweet shedding light on a curious fact – the first-ever online purchase was a pizza, circa 1994. But, no prizes for guessing that. Cut to 2020, from healthy breakfast to indulgent late-night munchies and every other snack in between, is ordered online by the smartphone generation. Hit by the delivery craze, we trace how the popularity of food-delivery apps is changing the minds of India's restaurants and the people behind them.
According to a report on the global market titled, Online Food Delivery And Takeaway Market Research Report 2020, the food delivery industry – in terms of the revenue it generates globally – reached a whopping USD 122,739 million in 2020. In India alone, the online food delivery market reached a value of almost USD 1,540 million in 2018, said a report by Expert Market Research titled, 'India Online Food Delivery Market Report and Forecast 2019-2024. It also projected rapid growth of the sector up to 2024.
In other words, the world of food deliveries in only getting bigger, and the forces governing it, show no signs of slowing down, with a sustained rise in the number of double-income families, more women joining the workforce and thus spending less time in the kitchen, the convenience of getting ready-to-eat food delivered at your doorstep, food aggregators offering a plethora of choices and the staggering growth in the number of smartphone users and availability of super cheap internet.
That's maybe why 2020 looked like a year when all the bigwigs of the restaurant industry geared up for their foray into the delivery kitchen space, with some of them already in the grips of launching their delivery ventures across India.
Mainstream brands jump on to the delivery wagon
Take Zorawar Kalra, for instance. In 2020, his hospitality brand, Massive Restaurants is gearing up to roll out services of their first-ever delivery-only brand. "You cannot fight technology. If delivery is becoming a big market, you have no choice but to get on board, and not miss the boat." Kalra adds, "One must not mistake food delivery kitchens as a replacement for restaurants. You cannot replace the ambience and service of a restaurant ever. But yes, this is likely to make a dent in restaurant sales, too."
Long working hours and the absence of a work-life balance, Kalra says, has made convenience the key, which he claims is the driving force behind the food delivery market. Keeping that in mind, by March-end 2020, Massive Restaurants was slated to launch a delivery kitchen with operations kicking off in Bengaluru to begin with, with a specialised focus on a particular kind of comfort food. Incidentally, the annual statistical report released by food delivery aggregator, Swiggy, also projected comfort food as a top trend in 2019, with a 128 per cent increase in the number of orders for dishes from that segment.
Kalra elaborates, "We have been developing this project for a year now. We had to work around the aspect of consumer expectations in the delivery model with respect to cost, for example. But there were also facets that we had never thought of such as packaging. We spent almost six months prototyping the box, which took me by surprise because we have built restaurants in that much time! Also, figuring out if our delivery partners were going to be able to transport the food properly."
But in the aftermath of the Logout Movement – a campaign that emerged within the industry in August 2019 as a response to food aggregators offering deep discounts and other questionable practices, where F&B hotshots logged their businesses out of OTT food delivery platforms – how do restaurateurs hope to put their delivery ventures on the map, which is possible only through apps, such as Zomato, Swiggy and Scootsy?
Kalra says that the movement, to begin with, wasn't against the existence of food apps, but rather against the way they functioned. "Discovery platforms were initially programmed to offer deep discounts and that wasn't working because we had to incur huge losses for it. If they change the platform, taking into account our demands, things could potentially work out better."
Speaking about the lure of the food delivery model, executive director at KA Hospitality, Karyna Bajaj, agrees that factors like ensuring food reaches the customer in top condition without having direct control over the delivery processes or the stress on good packaging are imperative when running a delivery business.
In February 2020, Bajaj launched Dumple, their first delivery venture available on Scootsy that offers Asian street food such as baos, fried rice rolls and dumplings in South Mumbai. "What we noticed from all our restaurants is that there was definitely an increase in the number of times people ordered in. And this is in addition to our dine-in sales. For example, at Nara Thai in BKC, as compared to 2019, we saw a 30 per cent growth in orders. Also, the Average Order Value (AOV) has gone up. So, the idea was to offer an elevated food experience within that space."
Quality versus quantity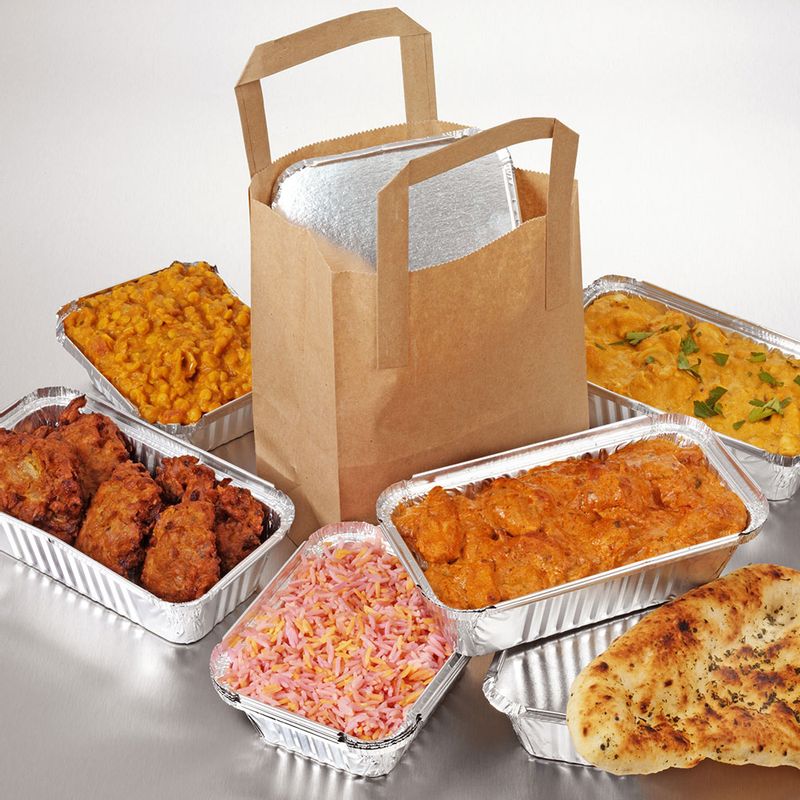 For the longest time, the food delivery space in India has been governed by the logic of "cheap food delivered fast," run predominantly by tier-two brands and players from the unorganised sector. That is set to change considerably with F&B veterans with years of experience in hospitality penetrating the market.
In fact, in 2018, when restaurateur and The National Restaurant Association of India (NRAI) president, Anurag Katriar, entered the food delivery space with his delivery-only brands Neel ki Biryani and Indigo Burger Project, making it pocket-friendly while offering good quality food lay at the heart of those projects. In March 2020, Katriar launched Mandarin Monkey, an Asian food delivery brand. "The delivery space lacked the narrative of good quality food and high-quality service. Now, with the advent of good players, that will hopefully change," he reiterates.
For Katriar, established restaurateurs getting into the delivery space is not surprising because most of them have ready infrastructure and because it involves low risk and overhead costs. With respect to the issue vis-à-vis food aggregators, Katriar feels, the solution lies in a two-pronged approach. He elaborates, "We are continuing our talks with aggregators on the key points, the most prominent of them being that we cannot afford cash burns. And that is true for both parties. On the other hand, we are also in talks with the government to come up with concrete and equitable policies." So, will his delivery-only brands be visible on all or only some discovery apps? "It's a decision I will have to take when I am ready to launch. But in the past, with Indigo Burger Project, we had launched exclusively with Swiggy and later we tied up with other aggregators, too," he says.
There is also restaurateur Gauri Devidayal, co-founder of The Table and Magazine Street Kitchen (MSK), who launched an Indian food delivery brand in Mumbai in collaboration with well-known chef Amninder Sandhu in March 2020. "We had been exploring something more long-term, but that's going to take time. So, we felt that since we had the ready infrastructure, and because the biggest challenge in starting a delivery kitchen is investing in equipment, why not use it and kick off delivery?"
Commenting on how they plan to ensure quality with such volumes and high competition in the delivery space, she shares that she is not a stranger to delivery as a format, considering MSK's bakery line is live on Scootsy. Even so, a majority of MSK's sales come from their business-to-customer (B2C) channel, rather than from their business-to-business channel, wherein they deliver products to other restaurants. In that sense, this is their first genuine B2C delivery brand. "If we didn't have the existing infrastructure, this would be something we'd have to look into with a lot more detail, but right now, its more about supplementing our existing business, so it's a risk that we can take without getting too bogged down by competition or what the returns are," she explains.
Factors like the delivery industry's price-sensitive nature – meaning consumers look for cheaper options for delivery and are willing to spend more for a restaurant experience and working around those finer details have taken a while, she adds, but as an established brand, Devidayal feels it will be easier to break into the industry. However, she feels, "The flipside to this is that typically, consumers order the same things and so, it might be challenging to defy those patterns and break into people's ordering habits."
Order in is the new order
But why is now such a good time for food delivery models? Head of Innovations and New Formats at Specialty Restaurants Limited, Avik Chatterjee explains, "The food delivery market globally and nationally grew enormously over the past five years. And this was an opportunity for restauranteurs since we had a ready set up to compete in the race. Hence the lower risk of entry to the market got most of us attempting delivery platforms. Re-utilising assets are the key to a successful delivery chain model for restauranteurs." In March 2020, Chatterjee launched a biryani delivery brand called, Mr Biryan and a slider delivery chain called, Episode Sliders in Mumbai. He elucidates, "We saw that categories within cuisines were leading the space. For example, biryani leads the food delivery market. So, that's what we kept in mind before deciding what product lines to derive before we start."
Similarly, the founder of The Chocolate Spoon Company, Rachel Goenka is foraying with wraps, rolls, sandwiches and burgers and venturing into Chinese, North Indian and a patisserie format, all of which will be available in Pune and Mumbai. And while entering the delivery market seemed natural to Goenka, she says her biggest challenge was getting a hold of the marketing philosophy.
"With a delivery-only format, it's challenging to get the word out since there is no physical space to the market. While branding has to be simple and communication spot on, the focus on food cannot be overstated. To ensure repeat business, there has to be a focus on fresh ingredients and live prep. The timing is also very lumpy as orders fly in during lunch and dinner, so prep time is a key success factor."
Whether (and which of) these brands actually find success, only time can tell. At this point, what is most significant is how the fabric of the delivery space is set to change with F&B's big guns – including, we hear, Riyaaz Amlani – entering the zone. And as of now, it looks like the future of food in India is being, well, has been delivered.
---
Photo: Shutterstock