In the great Sanskrit Epic, Ramayana, a vignette comes alive in the mountains of Uttarakhand. It is said that in search of the life-giving Sanjeevani Booti to revive a grievously injured Lord Lakshmana, Lord Hanuman wandered to the far reaches of this land.
In the Drongiri range, where India borders Tibet, the monkey warrior, aided by Vayu, the Lord of Wind and his father, helped him scallop off a mountain top with the mythical herb to take with him to Lanka. Yet, the Sanjeevani Booti has remained elusive ever since.
In 2016, the local government announced a Rs 25 crore fund to hunt down the glow-in-the-dark herb that has been pencilled in many Ayurvedic texts for its miraculous abilities.
Herbs and their cultural connection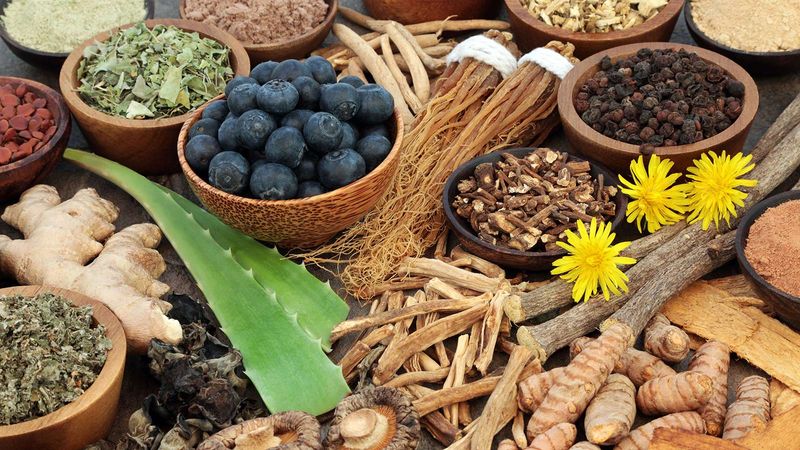 While herbs have been sprinkled on our foods for centuries, many have been pushed to the sidelines in favour of the more ubiquitous spices. It has taken time for modern India to rediscover the culinary legacy of herbs, such as moringa, tulsi, ambahaldi, ashwagandha and shatavari.
Dr Abhijit Jinde of the International Academy of Ayurveda (Pune), was one of the consultants for Foodhall's Arqa Ayurveda offerings. A range of herbs has been slotted into three categories: herbs that detox, herbs that de-stress and herbs that rejuvenate.
Speaking on the growing popularity of these forgotten tonics in recent times, Dr Jinde looks back at history where Ayurveda was pushed aside by colonisers imposing modern medical techniques. But even post-independence, we did not embrace our neglected legacy immediately.
"Lack of research, vision, funding, and trust from the society kept Ayurveda dormant and as a secondary choice," he says. But since independence, people realised that modern medicines could neither prevent the occurrence nor cure many diseases. "Many conventional studies started proving the efficacy of the herbs, which has led to its present resurgence globally."
The dizzying pace of our lives also is balanced out with the help of these herbs. Ayurvedic expert Vasudha Rai and author of Glow, believes to cope up with our constantly connected life, we need "Adaptogens (herbs and roots that are non-toxic and aid the body adapt to physical, chemical and biological stress) to help ourselves deal with new levels of stress and pollution."
An adaptogen in my soup
Wellness Chef Marina Balakrishnan, who specialises in Ayurvedic Satvik cuisine, believes that people want to lead a clean and healthy life, and food is an integral part of this journey. "Herbs and spices are given more predominance in our diets due to their healing properties. They should be chosen according to the person's dosha, dhatu, agni, etc."
She advises one to visit a qualified Ayurvedic practitioner to know what botanicals to use. Her favourites are ashwagandha which boosts brain function while lowering blood sugar and cortisol levels; shatavari, which is an anti-inflammatory and can boost your immunity; and liquorice, which soothes gastrointestinal problems.
"I use ashwagandha and shatavari sparingly in a recipe to bring out the flavours subtly, and often dilute them before cooking or baking. I love using liquorice, which is mild and safe to use as a sweetener in my Ayurvedic dressings," says Balakrishnan, who cooks in traditional clay pots, urulis and soapstone kalchattis. "Cooking food in these pots enhances the flavour and retains its texture and aromas while enhancing essential minerals. They also have a cooling effect on the foods, thus aiding digestion," she adds.
It isn't solid edibles only that are becoming herbalicious. Chef Prateek Sadhu, executive chef and co-owner of Masque says one of their most popular cocktails is 'Terra' a concoction of raw turmeric-infused gin, ginger, and honey. "Herbs and alcohol have gone hand in hand for centuries! People have been using alcohol as a solvent for herbs and tinctures for even longer," mentioning the French liqueur Chartreuse, which has been made by Carthusian monks since 1737. 
Using herbs the right way
What's the right way to add these herbs to food? According to Dr Jinde, there is no common rule in Ayurveda as every herb has its own nature. Ayurvedic herbs can be taken alone on an empty stomach, or with food and drinks. "Fresh herbs are always more beneficial because of the high bioavailability and their potency. Some change their properties, becoming more beneficial when consumed in dried powdered form, such as ginger," he says. While spices can be taken with food, such as turmeric, cinnamon, cardamom, others should be taken on an empty stomach, or with milk, also as fresh juice or herbal tea. 
Consumption also depends on the person's constitution, and the doctor needs to come into the equation. "Autoimmune conditions such as diabetes, thyroid, etc, have to be treated by a certified doctor. Herbs are effective and work well when combined with the right diet and advice from the doctor," says Balakrishnan, who shares a few tips for preparations. 
"For metabolic issues, it's good to add trikatu in your food (pepper, long pepper and ginger) and also follow a fresh organic satvik diet, using seasonal and local produce. I also like to cook a healing kanji using navara rice, which has high medicinal properties and is very light on the stomach. And one should add some turmeric and freshly ground methi seeds to food, all of which are excellent for the body."
Rai precautions against blindly consuming these powders. "It's very important to read the labels and stick to the dosage suggested by an Ayurvedic doctor," she says, sharing a couple of pointers. If one consumes a cooling herb in winter and vice versa, the effects will be unpleasant. "Secondly, it isn't a good idea to take a detoxifying herb over a long period. For instance, neem must not be taken for more than three weeks, it will start killing the healthy bacteria inside your gut. Lastly, don't experiment with more than 2-3 herbs at a time. This way you'll know what really suits you and what doesn't." 
Rai is not in favour of popping herbs as pills and recommends one rather have them fresh or in powder form. "If you read the old texts, the word 'churna' is mentioned. Typically there are no pills in the Ayurvedic world because healing begins first with taste," she says.
Without the unique flavour in our food brought by these magical botanicals and substances, our sustenance would be devoid of energy and benefits so befittingly pulled out of the earth.
Marina Balakrishnan shares some of her favourite recipes with indigenous herbs:
Ashwagandha cookie recipe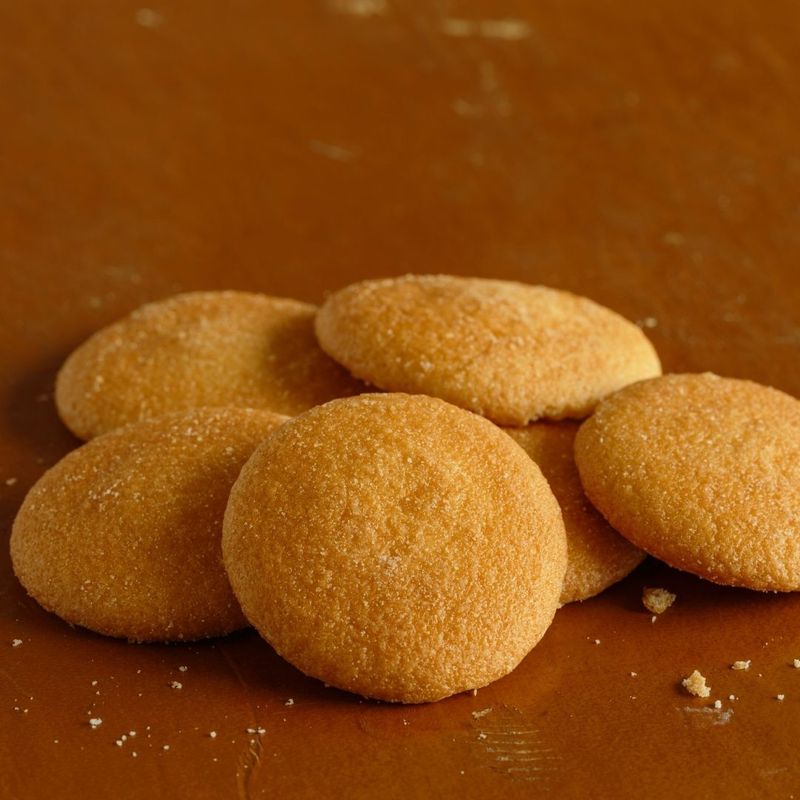 Ingredients
1 cup almond flour

2 tbsp jaggery powder

Pinch of Himalayan salt

½ tbsp cinnamon

1 tsp ashwagandha powder

1 tsp liquorice root powder

½ cup organic cow ghee

4 drops vanilla extract

½ tsp baking powder

2 tbsp coconut milk
Method
Mix all the dry ingredients in a mixing bowl.

Melt the ghee and add coconut milk and vanilla extract. Stir well.

Add the liquid mixture to the dry ingredients and mix.

Spoon the mixture and form small cookies on a baking sheet.

Bake in the oven at 180ºC for 12 minutes.

Remove from the oven and leave to cool.
Red rice bliss balls recipe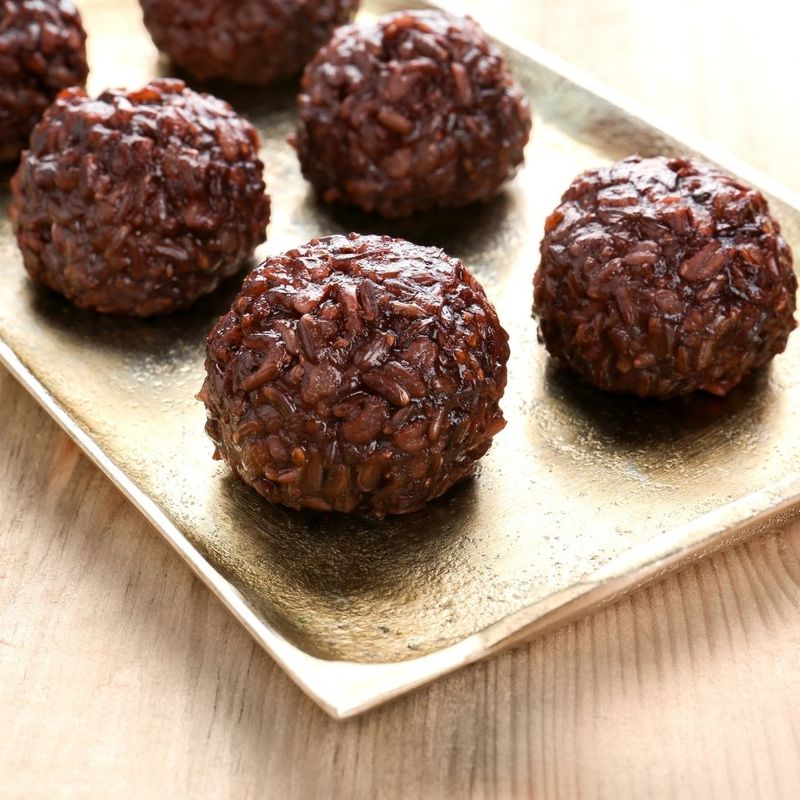 Ingredients
1 cup of raw red rice

1 cup fresh grated coconut

1/2 cup jaggery powder

1/2 tsp cardamom powder

1 tsp liquorice

1 tsp Shatavari
Method
Wash rice and drain. Roast on medium flame until you get a nice aroma. Cool well and powder to a fine consistency.

Pulse grated coconut. Add jaggery powder and pulse for a few seconds.

Mix the pulsed coconut and jaggery into rice powder.

Add the other ingredients like cardamom and Shatavari into it.

Make a medium size ball and serve with grated coconut garnished on top.
---
Photo: Shutterstock