What do sweet lime, mixed pickles, jalapeno, kimchi, and kombucha have in common? Well, all these ingredients are now making their way into new-age, innovative cocktails. If that's left you foxed, read on as we decode the new pickle-infused cocktail revolution that is shaking and stirring things up.
Nostalgia with a new twist
Pickles are something we have grown up with, and the sense of familiarity of combining a new-age cocktail is something that adds to the excitement of this concept. Goose Nostalgia, served in Babylonia—a rooftop restaurant in Bengaluru—uses clarified rice water, buttermilk, and pickle with vodka and is garnished with rice papad to create a velvety, savoury drink. Sudeep T, head bartender, Babylonia Global Food & Cocktails, says: "Today's Gen Z bartenders are forward-thinking and keen to explore their surroundings, creating, and sharing their concoctions with the world. These cocktails may appear entirely transparent or slightly hazy, revealing their delightful array of tastes only after the first sip. In this realm, pickles play a vital role. By pickling locally-sourced vegetables and fruits, bartenders introduce an entirely novel dimension to mixology, one that has yet to be fully explored." This practice offers the opportunity to blend and pair ingredients creatively, resulting in the creation of stunning and unexpected cocktails.
Pickle tales
Pickled items have long been a staple, often serving as a palate cleanser between beverages. However, the contemporary era embraces innovative cocktail concepts. The use of pickles in cocktails has a rich history, as evidenced by classics like the Dirty Martini, which incorporates pickled olives and brine; and the popular Jalapeno Margarita, an irresistible concoction featuring pickled jalapenos. These represent well-known examples of how pickling has made its mark on the world of mixology. "At Monkey Bar, we incorporate homemade flavoured brine into our cocktails too, resulting in a distinctive flavour profile that imparts an umami quality to the drinks, owing to the naturally salty elements within the brine," says Harish Chandra Chhimwal, Lead Mixologist, Olive Bar and Kitchen Pvt. Ltd. "A beloved cocktail on our menu, the 'Down & Dirty' cocktail, melds Amla pickle, brine, Gin, Chardonnay, sugar, and lime to create a refreshing and flavourful drink," he adds.
The brine used is a fruit-infused liquid that serves as a versatile component in cocktails. It can be used in various mixology techniques, including stirring the spirit with brine, incorporating it into shaken cocktails, and even in throw techniques. When used correctly, it contributes to excellent results, particularly when achieving the ideal level of dilution.
Brine bytes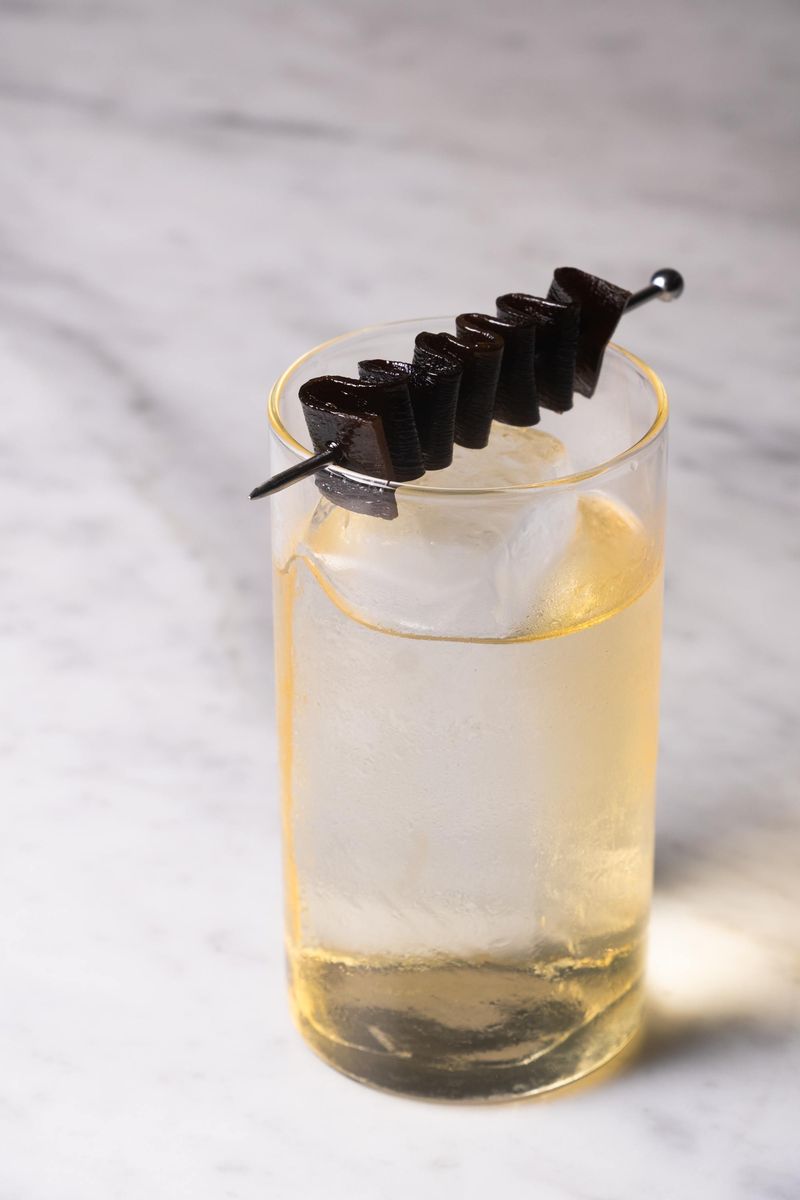 There are many nuances of pickle juice that are making their way into recipes, and more recently, cocktails. From marinades and dressings to soups and breads, chefs have been using this ingredient to push the overall taste profile. "You can opt to use the brine, the pickled fruit or vegetable, or both; generally, the base of the pickle will be vinegar, salt, and sugar, along with aromatics like pepper, chillies, garlic, and so on," exclaims Ankush Gamre, Bar Manager, Masque. "One of our cocktails, By the Root, uses three different kinds of roots: galangal, jicama, and coriander. We make a brine of vinegar, salt, sugar, chives, and chilies and pickle the jicama in it. In the drink, we use the pickled jicama, diced; the brine is reused for the next batch. Another, the Umamitini, uses pickled kombu both in the drink and as a garnish," he explains.
Things to be mindful of are the salt percentage, acidity, and additional aromatics to keep the flavours in balance. This brine serves as the cornerstone, mingling harmoniously with a choice of liquor, such as vodka, gin, or whiskey. Umesh Chettri, Head Bartender, Roxie, adds, "We have created seven distinct cocktail variations, some featuring pickles like Giardiniera from Italy, and incorporated natural honey into our concoctions to balance the sweetness. The key nuances include finding the right balance of brine to liquor for the desired level of pickle flavour."
The right notes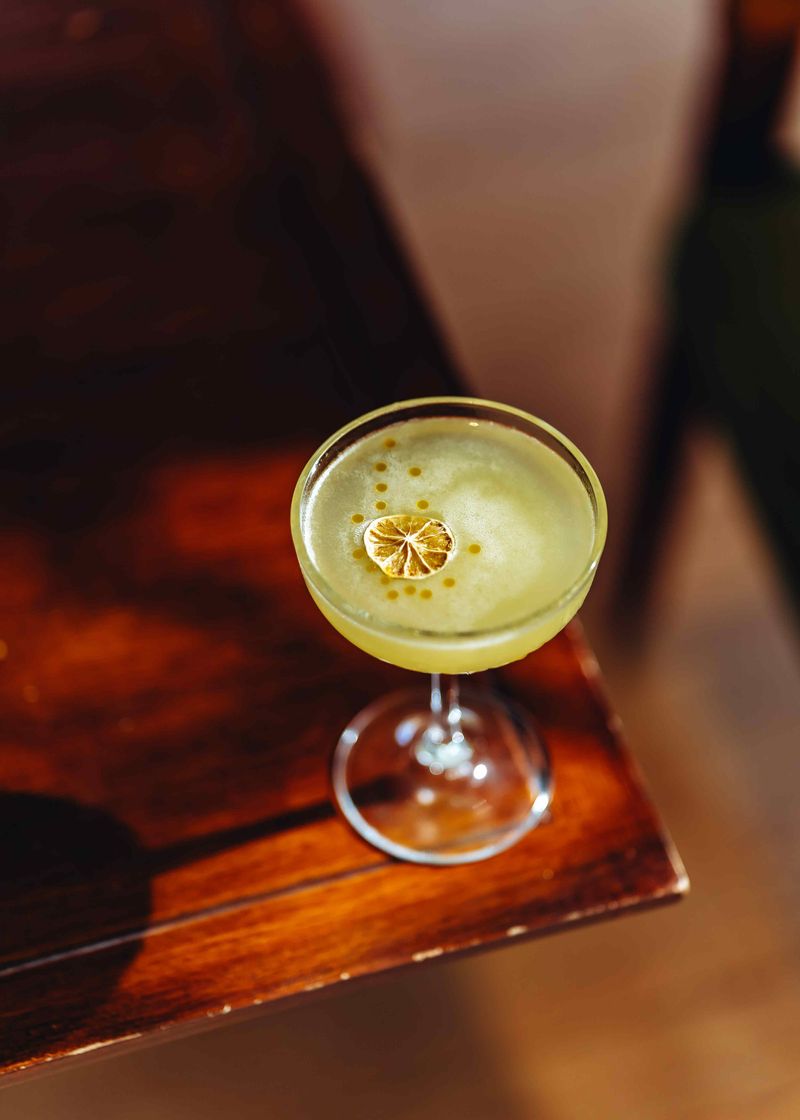 The depth of the flavour, whether your personal note is more briny or sour, and the infinite pairing possibilities of gin, tequila, and vodka create a unique flavour profile. Pickle-infused cocktails often feature pickle garnishes, enhancing the flavour and adding a visual texture element. "The right balance between the pickle flavour and the other cocktail ingredients is key. Here is where our mixologists and/or the bartender can be creative to uniquely conjure a cocktail that matches the personality and mood of the cocktail aficionados," says Avrirupa Yadav, Drift Bar, Taj Holiday Village Resort & Spa, Goa. Pickled cocktails do not need to be fancy; in fact, they are about pairing the right ingredient with the right cocktail. Mohit Gadgil, beverage manager, JW Marriott Mumbai Sahar avers, "It can be as simple as using mango pickle, a staple in every Indian household, and mixing them with a shot of tequila, garnished with a salt rim. This combination balances the bitter taste of tequila with vibrant, tangy, sweet, and exotic aromas."
Take care
Infusion duration is of utmost importance; the longer the alcohol is infused with pickle brine, the stronger the pickle flavour. To establish the optimal infusion time, taste the mixture on a regular basis. Different brands and varieties of pickles can have diverse flavours. "Fresh cucumbers and high-quality pickle brine or juice will produce a more flavourful pickle. Make sure that all your jars, containers, and utensils are clean and sterilised. This helps to keep harmful germs out of the pickles, giving a good flavour to the cocktails. Write the date of preparation to keep track of how long your pickles have been preserved, which is very useful when creating a delicious cocktail," says Manoj Nandha Kumar, head mixologist, Byg Brewski Brewing Company. Pickles and cocktails are a delectable mix, and their distinct and complementing flavours can enhance the overall drinking experience. So, let's say cheers to innovation, with a pickle twist.
---
Photo: Featured brands