The Pandi boys are back from Coorg, and they have a tale to tell. We are talking about Chef Dane Fernandes and Chef Vinesh Johny. While the former, an Executive Chef at St Regis, Mumbai, is a culinary connoisseur; the latter who co-owns the Lavonne Academy of Baking Science and Pastry Arts, Bangalore, is unbeatable when it comes to desserts.
Friends for years, acing the culinary game, they are always up to give each other a helping hand. And they can't get enough of their Coorg adventure, a holiday-turned-food trail..  
Now, back to  work,  the two are in the midst of conceptualising a pop-up based on their experiences. Well, until that happens, let's hear it from the Pandi Boys themselves.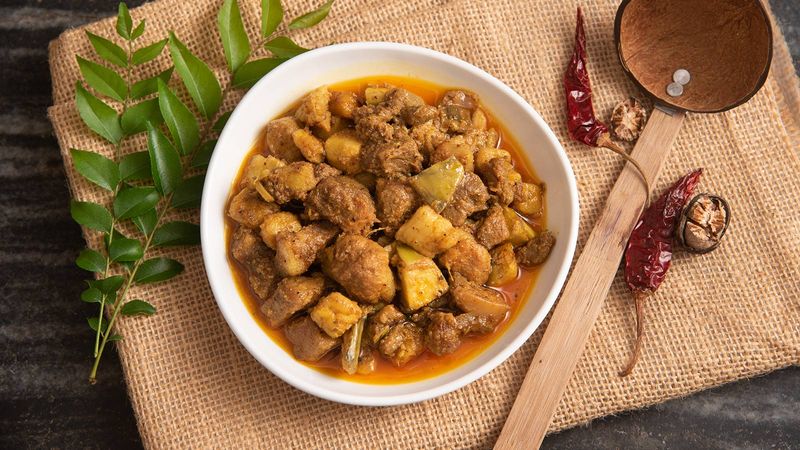 Coorg's famous Pandi Roast
Coorg for us was a much-awaited break that we  took amid our hectic work schedules. In fact, the whole idea was to just relax but being food enthusiasts, it turned into an adventurous food trail. So, we started from Bengaluru, and our aim was to try the famous Pandi Roast in Coorg. It's made of Pork and Pandi masala, and spiked with kachampuli, a local vinegar.
SAPA Bakery
We drove from Bengaluru to Mysuru and on our way we found SAPA Bakery where a German lady  makes mind-blowing sourdough breads and  pastries. It was a nice cozy place, and interestingly they grind their own coffee and make their own bread. It was one of the best sourdough experiences, and we tasted some really good stuff straight out of her oven.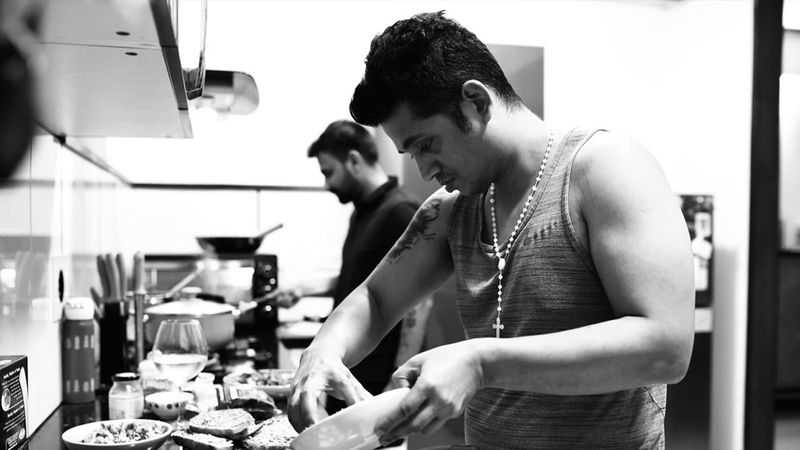 Naviluna
Next, we went to the Naviluna chocolate factory in Mysuru, that makes bean-to-bar chocolate. They source cocoa beans from Coorg  and Kerala, and  steam, crush, grind, and temper them to make chocolate bars. You can even create your own blend ranging from 50 to 70 per cent chocolate. I  picked the one with a 100 per cent chocolate and quite enjoyed it. Although, they make only dark chocolate with no milk, looking at their technique made me realise that making bean-to-bar chocolate isn't all that expensive. You can have a really small setup with just four people and a chef while you work with local beans instead of spending millions of dollars on sourcing a Callebaut, Valrhona or a Maracaibo to India.
Handmade Crockery
Next, we stopped by at Artigos Studio, where they were firing plates on acres of land. We also tried our hand at it and even brought some back to be able to showcase our version of Pandi Roast on them.
Before stopping by at Naviluna,  we went to Kamat Lokaruchi for breakfast. The place is known for its filter coffee.
Tibetan Delicacies
Between Coorg and Mysuru, you'll also see major Tibetan influence all around owing to the Tibetan colonies in the vicinity. You'll also find great Tibetan food. We had some thukpa, momos, and stir-fried pork and beef, all done to perfection.
Our Version Of Pandi Roast
As we reached Coorg,  our first stopover was at a family heritage place where they had their heritage recipe of Pandi Roast. Not only did we learn about its preparation, but also had a meal there. Next morning, we drove back to Mysuru and had the famous Mylari Dosa.
As soon as we came back, we devised our own recipe of the Pandi Roast.  We made it like an el paso,  or pork with tacos; and it turned out to be a success.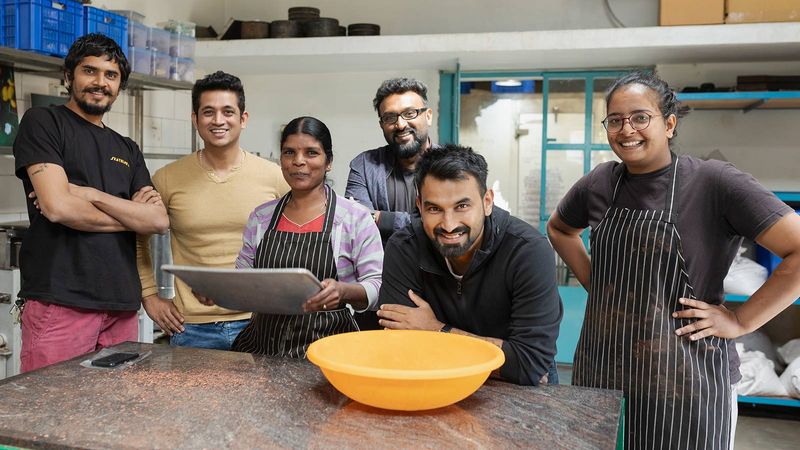 Coorgi Cooking
People of Coorg don't add too many spices to their preparations and believe in authentic flavours instead. They use bamboo shoots and three or four masalas -- one is the Pandi masala  made up of 14 to  15 spices  roasted together until they are black in colour, and  added to the  meat which is then slow cooked so as to not burn the masala.  Slow cooking as a technique is quite common in the region.
They have a lot of colonial influence and their houses are very warm unlike the urban ones. We also spotted a bunch of cozy cafes that do small bakes.
The Kodavas of Coorg
The people of Coorg, the Kodavas, are warm and welcoming.  A lot of traditional houses have now been converted to homestays and we chose to stay in one of them. They  introduced us to the food and culture of the region while also suggesting places we could visit on our trip. They are traditionally meat-eaters with very little fish in their cuisine. The curries are lapped up with rice balls called Kadamputtu.  There's also a tribe that's vegetarian and eats bamboo shoots, lentils and root vegetables.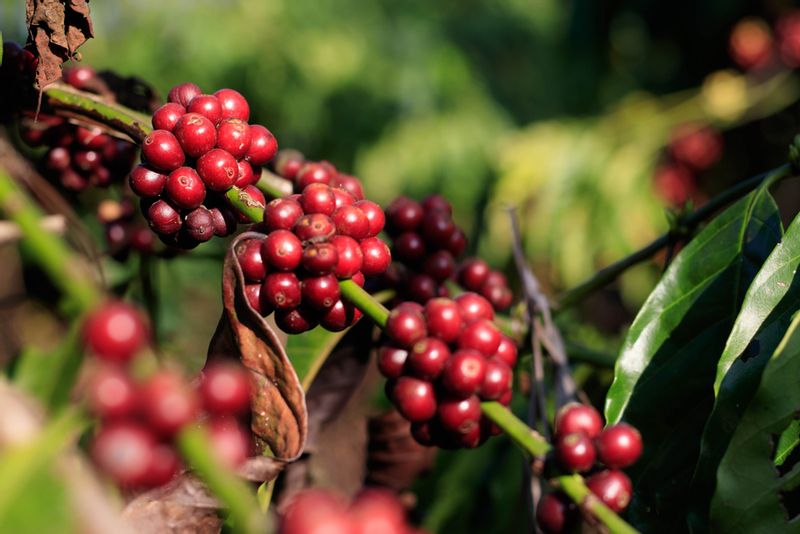 To-do list: Coorgi Coffee
Now that we have our Pandi Roast in place, we are looking  to experiment with Coorgi coffee in dessert. We would love to go back for more food explorations. We are also planning trips to Goa, Maharashtra, Rajasthan and Mangaluru, to try out more hyperlocal food. We also have a lot planned on the work side like working with home chefs, pop-ups, and a modified Pandi Roast in the form of a Cubano, pulled burger or taco.
---
Photo: Shutterstock, Nithish Ayyod