Chefs with a fresh perspective, menus full of new and exciting dishes to savour, and new Instagram-worthy spaces to click innumerable selfies at—that's Mumbai's restaurant and café scene in a nutshell right now. After almost two years of countless challenges and closures, the hospitality industry in the city of dreams is making a humble attempt to flourish, one day at a time, and offering a ray of hope to us all. Of late, we've been greeted with a slew of new arrivals that aim to take Mumbai's dining scene to new heights. We've compiled them all for you to check, bookmark, and explore. 
1. The Bandstand Pantry
Helmed by Ranji Trophy cricketer Sinan Kader and designed by celebrity interior designer Mana Shetty (who is the wife of Bollywood actor Suniel Shetty and mother of actor Athiya Shetty), Bandstand Pantry is the newest café on the famed Bandra Bandstand. It promises a steady supply of breakfast favourites like yoghurt bowls, smoothies, sandwiches, muffins, salads, a variety of egg dishes, and artisanal coffee throughout the day. Its interiors, with black and white chevron tiles and wooden furniture, exude a modern-classic charm. 
Where: Bandstand Apartments, Shop 1, BJ Road, next to Barista Cafe, Bandra West, Mumbai 400050 
2. Kyma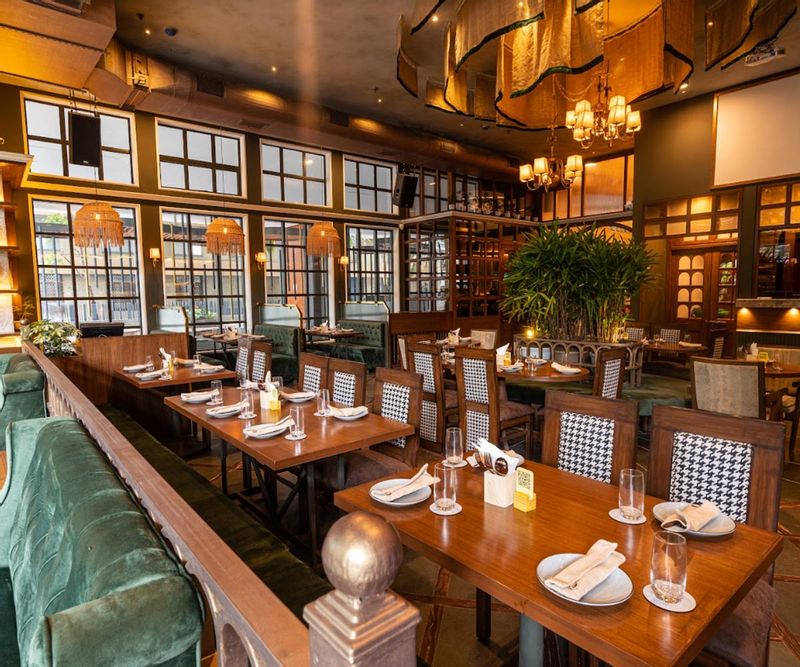 From the folks at Shiv Sagar Food and Resort Pvt. Ltd—the company behind Butterfly High, Silly and Blah! BKC— comes this casual dining and bar focused on Mediterranean and Asian cuisines. Opened at One BKC in Mumbai's Bandra Kurla Complex, Kyma is an Instagrammable dining destination with outdoor as well as indoor seating. Expect a gazebo decorated with fairy lights and planters, a huge cocktail bar, and cabanas overlooking the large tree-lined avenues of the corporate neighbourhood. 
Where: Kyma, G Block BKC, Bandra Kurla Complex, Bandra East, Mumbai, Maharashtra 400051 
3. B Cuisines and Cocktails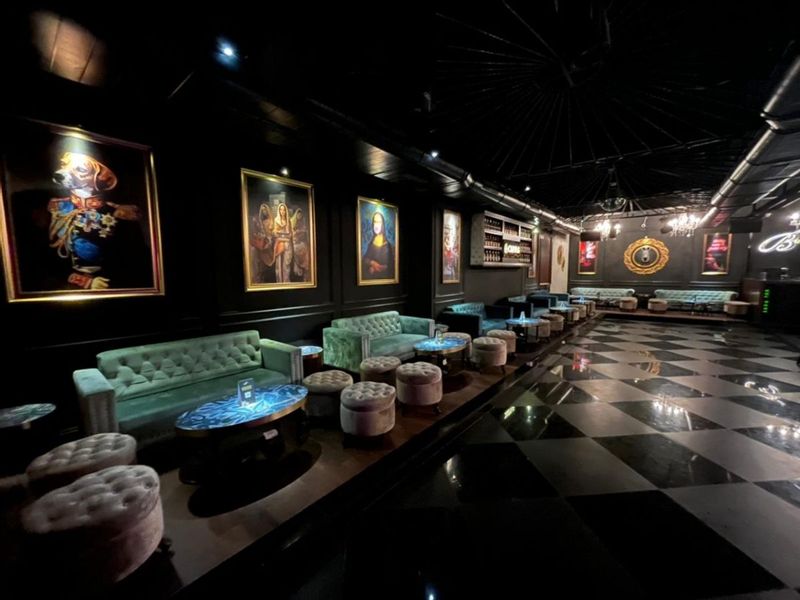 Krishna Palace Hotel, located in South Mumbai's bustling Nana Chowk area, is now home to B Cuisines and Cocktails, a new arrival that reinvents 90s lounge culture, which was defined by rock music, cocktails, and dramatic décor. The menu at B Cuisines and Cocktails, created by chef Aseema Mamaji, combines the hotel's Mangalorean and Mumbai lineage. Get ready to devour some ghee roast chicken on khari, soft-shell thepla tacos, cheese burst onion rings with chipotle mango ketchup, chakna platter, bhuna chicken roll, and filter coffee tiramisu. There are vegetarian and Jain-friendly options on offer too. 
Where: Krishna Palace Hotel Nana Chowk, Zoroastrian Colony, Grant Road, Mumbai, Maharashtra 400007
4. Sadak Chaap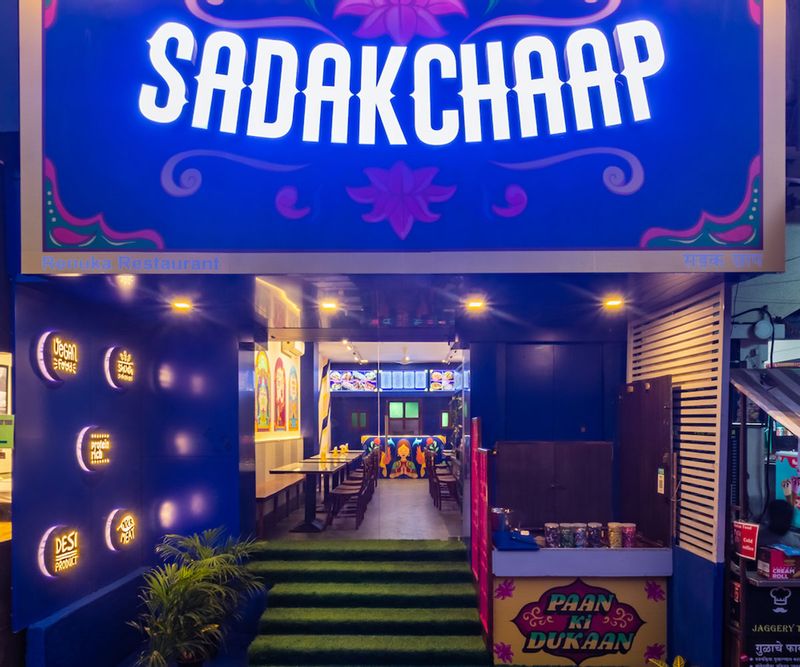 The city's Powai neighbourhood was already home to an array of successful restaurants, cafes, and delivery kitchens, and recently Sadak Chaap—an eatery that specialises in dishes made using mock meat (soya chaap)—joined the line-up. This is Sadak Chaap's second dine-in outlet in the city and on offer are lip-smacking chaap dishes including haryali, Afghani, chilli garlic, Schezwan, malai roll, unchicken (chaap) roll, and even biryani. The dine-in space also has a gola cart and pan shop for a memorable experience. 
Where: Kailash Industrial Complex, D Wing, Park Site Rd, HMPL Surya Nagar, Vikhroli West, Mumbai, Maharashtra 400079
5. IG Wrapple Street Fruitisserie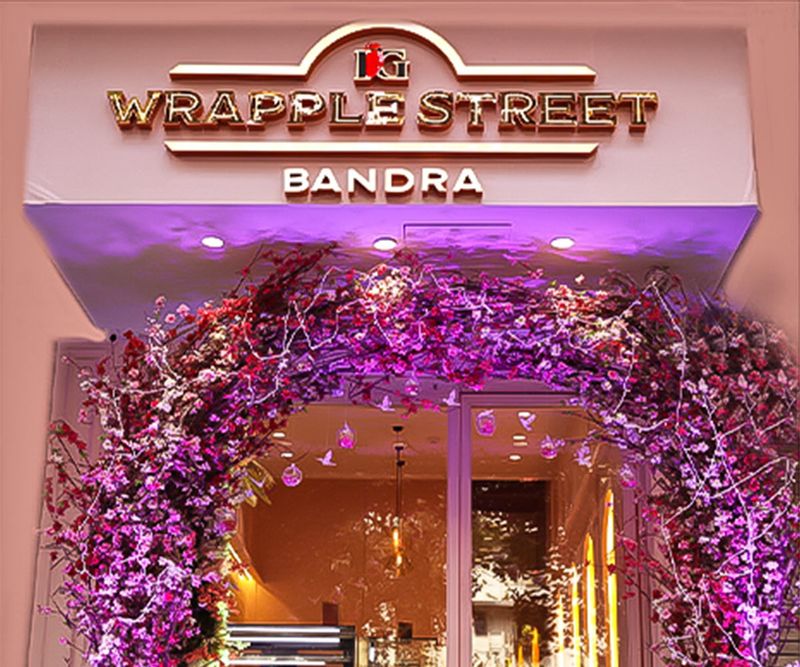 Ready for a helping (or more) of a delectable American dessert? Here's a concept eatery and takeaway establishment specialising in gourmet desserts made using fruits that must be on your must-try list. IG Wrapple Street Fruitisserie, launched by IG International, offers wrapples filled with fruits. Wrapples are a type of hand pie with flaky, buttery pastry traditionally filled with apples and finished off with a drizzle of frosting. Medjool date wrapple, pear wrapple, cherry wrapple, and strawberry wrapple are a few of the pies available here. 
Where: Shop no 3, Silver Pearl Building, Waterfield Road, Bandra West, Mumbai, Maharashtra 400050
6. Ekaa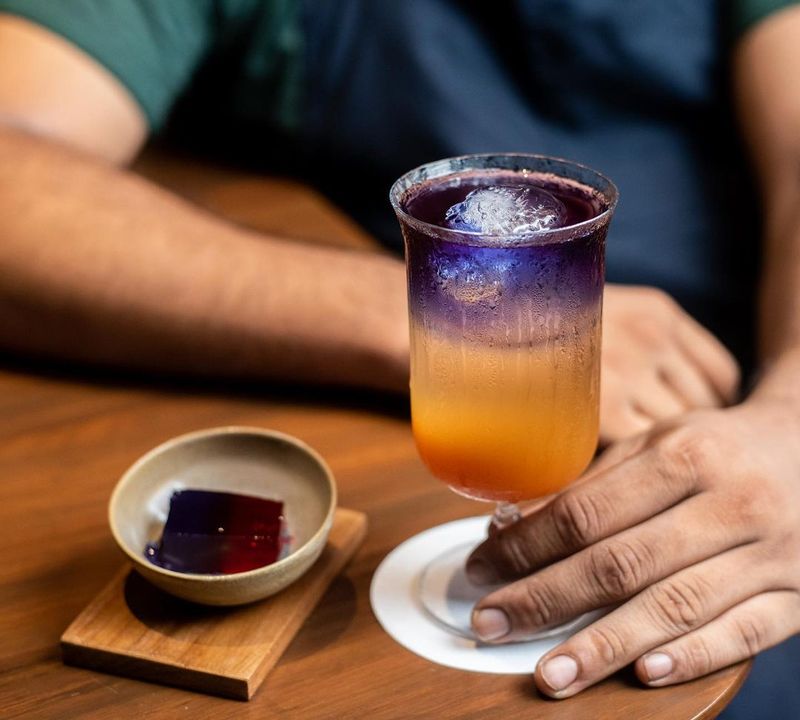 The brainchild of chef and entrepreneur Niyati Rao, Ekaa is one of the newest restaurants in the city that puts the spotlight on local, seasonal produce. The menu here is limited to a particular cuisine, so expect a mix of international and Indian dishes. Think churros inspired by Spain's classic, tingmo and pork mince from north-east India, podi-dusted baked pumpkin inspired by the cuisines of south India, and much more. Ekaa also has an interesting array of cocktails to try. Check, for instance, this phantasmagoria cocktail that is created using Assam tea kombucha, rosella flower, blue pea tea, and whiskey.  
Where: Kitab Mahal, 1st Floor, D Sukhadwala Road, Azad Maidan, Fort, Mumbai, 400001  
7. The Tasting Room by Diva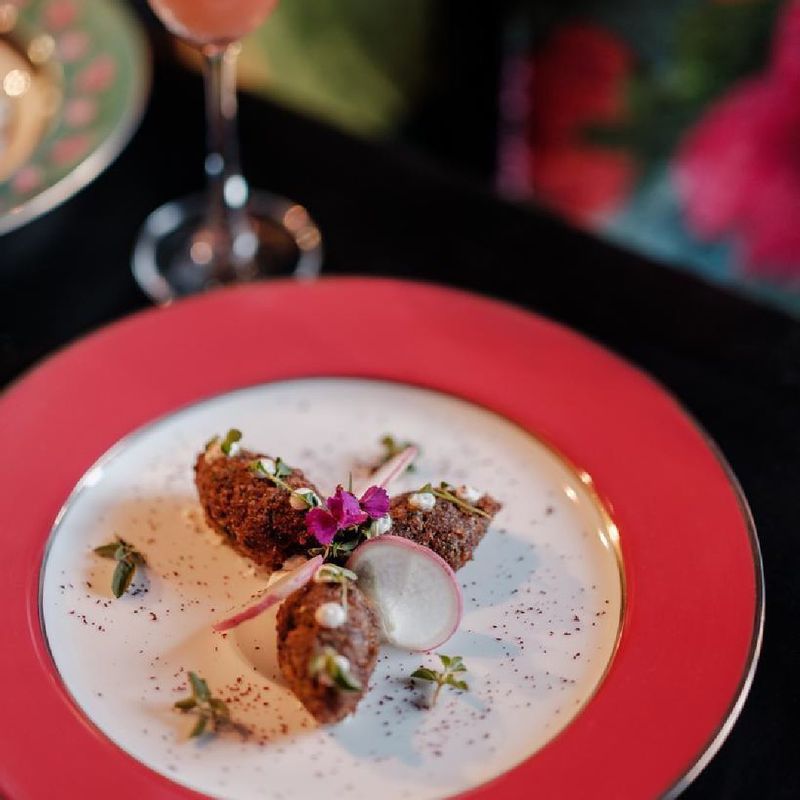 Restaurateur and celebrity chef Ritu Dalmia finally opened the doors to its Mumbai restaurant - The Tasting Room by Diva. Located in Raghuvanshi Mills Compound, Lower Parel, The Tasting Room by Diva has an ingredient-forward menu that changes basis season and availability. The current spread, called the Bosporus menu, is influenced by ancient Greece, Rome, Persian, and Byzantine eras, and features a range of salads, sharing platters, baked items, and desserts. 
Where: Sun Mill Compound, 1st Floor, Good Earth, Raghuvanshi Mill, Senapati Bapat Marg, Lower Parel West, Mumbai, Maharashtra 400013
8. Balsa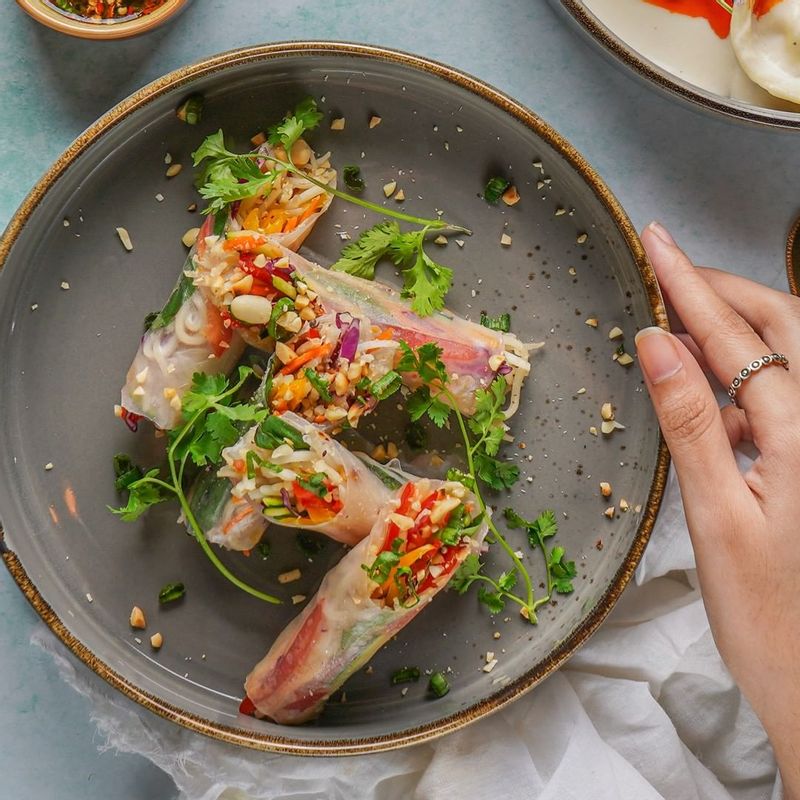 Located in Lower Parel, Balsa is a newly opened tapas and cocktail bar with an al-fresco dining space that makes for the perfect setting to dine at during Mumbai winters. Its decor exudes tropical vibes, and so do the cocktails they're serving. They have a multi-cuisine food menu that features tartines, tacos, and ramen bowls. Balsa also has a range of dishes for those who prefer plant-based meals.
Where: Madhu Industrial Estate, 11, 1st Floor, Pandurang Budhkar Marg, Lower Parel, Mumbai, Maharashtra 400013 
9. Café Duco
For those looking for a farm-fresh salad to a greasy butter chicken in the bustling streets of Bandra, Café Duco, helmed by the chef and entrepreneur Urvika Kanoi, brings an ingredient-focused and flavour-forward experience to the city. The menu is heavily inspired by Latin American and Mexican cuisine. Expect an array of hot and cold plates featuring dishes such as crab fritters, buttermilk fried chicken, butter garlic shrimp, chilli naranja pork ribs, zucchini crudo, spicy salmon and pollo caldo (a hearty Mexican chicken spaghetti) to satiate your tastebuds. The place has a rustic, warm vibe to it for the ones looking for a heavenly culinary journey.
Where: Cafe Duco, Shop No. 2, Kalpitam Apartments, 16th Road, Pali Village, Khar West, Near Hawaiian Shack, Mumbai 400050
---
Photo: Kyma; Featured Restaurants