Is food your love language? Then get ready to indulge in a scrumptious meal with your partner with the perfect date night in a cosy setting. From a menu that's specially-curated with focus on aphrodisiacs to a bespoke dining experience with an eight-course fare, gear up for an unforgettable Valentine's day. Check them out.
1. Loci & Toot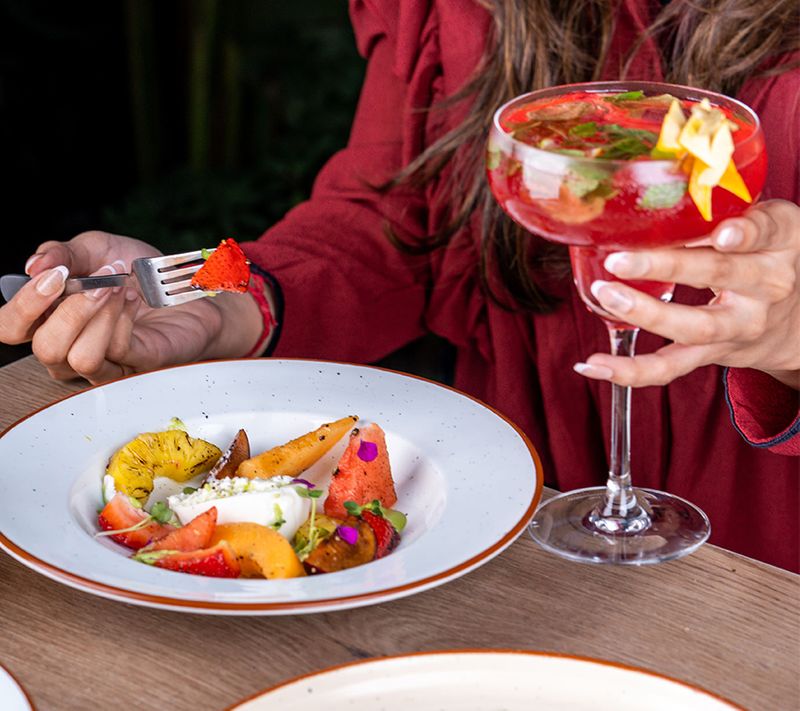 Their curated 'Aphrodisiac' menu starts with asparagus cappuccino with thyme onion focaccia, some palate tantalising dishes such as ricotta brûlée with Mesclun lettuce, citrus segments, asparagus and orange marmalade, charred exotic fruits with burrata and pesto, chicken paillard with fennel caper salad, prawns ceviche with fennel, cherry tomatoes, dill oil, jalapeños and avocado. The main course has anchovies puttanesca tagliolini with fresh cream, the classic crumbed parmesan chicken with mustard, thyme and tomato sauce, parmesan and masculine lettuce. For vegetarians, there is yam and soya steak with mushroom, tapioca crisp and cauliflower steak served with celeriac puree, truffle oil and gremolata. End your meal with their fresh strawberry tart.
Address: Shop no 2, Sangrila Vaibhav CHS Ltd, Plot 616, 14th road, Khar West.
2. The Burrow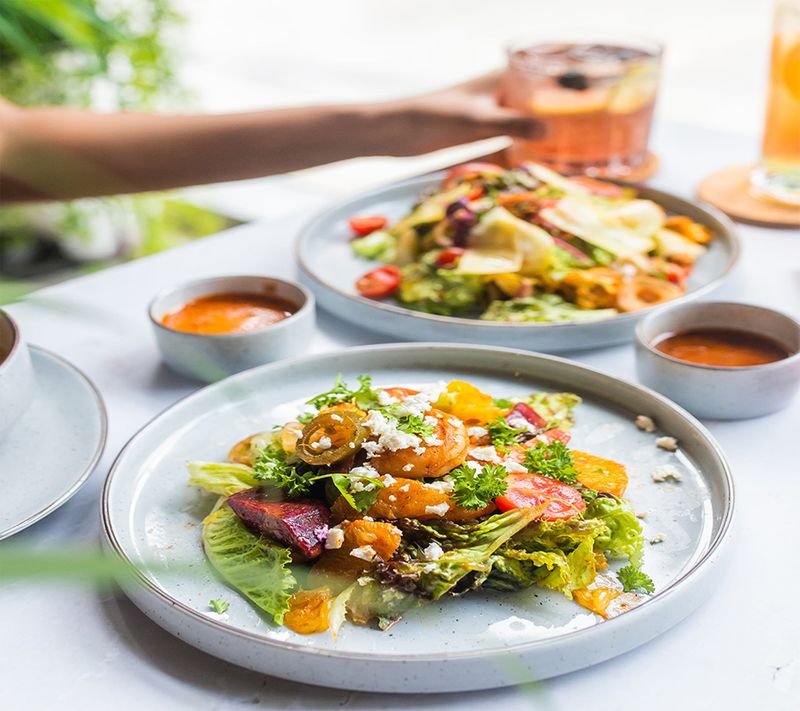 Their carefully-crafted sumptuous Valentine's special give-course menu by chef Yashasvi Modi features mushroom cappuccino with chives biscotti, followed by a spiced watermelon salad with balsamic marinated bocconcini, fried pumpkin ravioli with feta cheese, spaghetti and meatballs with bolognese sauce, with the perfect ending, a creamy biscoff panna cotta.  
Address: The Burrow, Adani Inspire, G Block BKC, Patthar Nagar, Bandra Kurla Complex, Bandra East
3. Poco Loco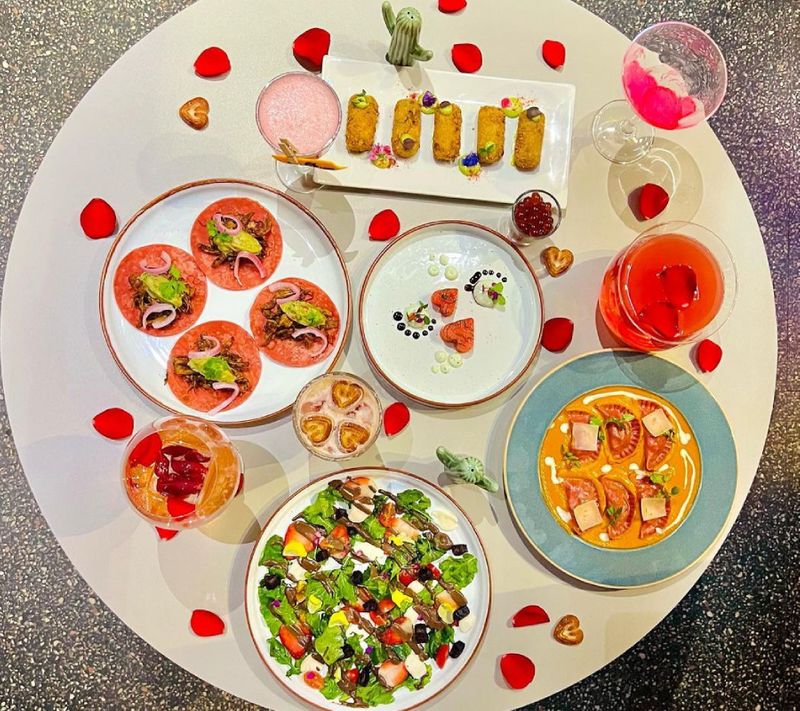 Valentino Latino menu starts with the amuse bouche, a heart-shaped watermelon with mint mayo, followed by verduras croquettes, chicken tacos and beetroot agnolotti with orange queso. For those who prefer healthy salads, go for their hearts garden Salad with strawberry, beetroot, and chocolate dressing with buffalo mozzarella. They also have special drinks such as the rose de ginerba, a rose-infused gin in a smokey base, the valentino latino - cranberry pearls in a classic G&T with cucumber or sip on the sparkling wine and rose cocktail.
Address: Ground floor, Hotel Shubhangan, Khar West; Ground foor, Kapur Mansion, Grant Road West, Chowpatty
4. Lil Gamby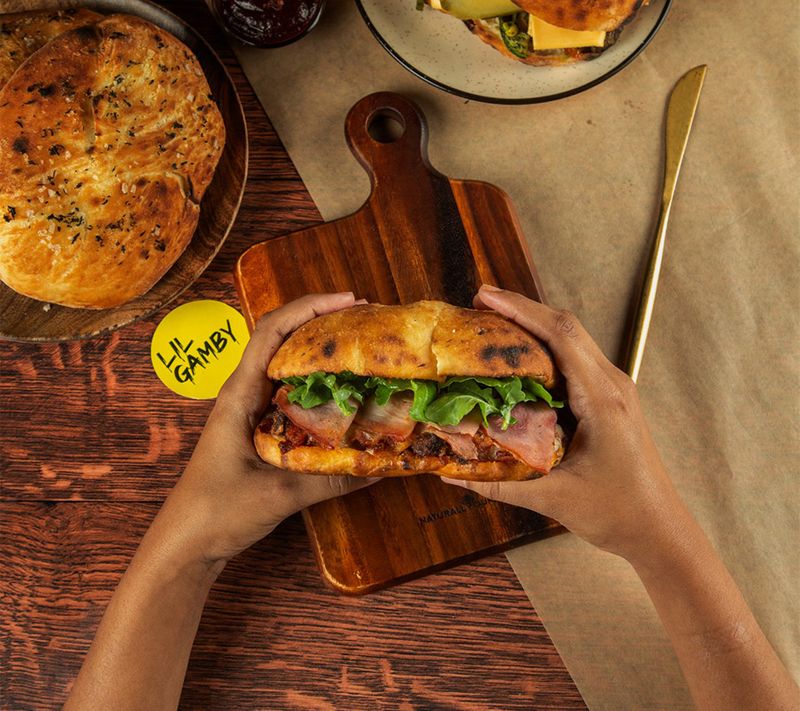 Their Valentine's Day special menu boasts of pesto and olive, which is filled with spring pesto vegetables, cheddar, pickles, and olive tapenade and cheese n chilli, which is a cheese scallion, chilli sandwich, and tomato. For non-vegetarians there's the P.I.G sandwich, a cross between pizza and sandwich, freshly baked sourdough bread filled with chorizo, bacon, ham, rucola, and garlic. You will be spoilt for choice as they also have chicken and chipotle sandwich pizza, a chicken, pickled onion, tomato, rucola, and honey chipotle. For vegans, there's a delicious mushroom, lettuce, and tomato sandwich that one must try.
Address: Mathuradas Mill Compound, NM Joshi Marg, Lower Parel 
5. Cafe 49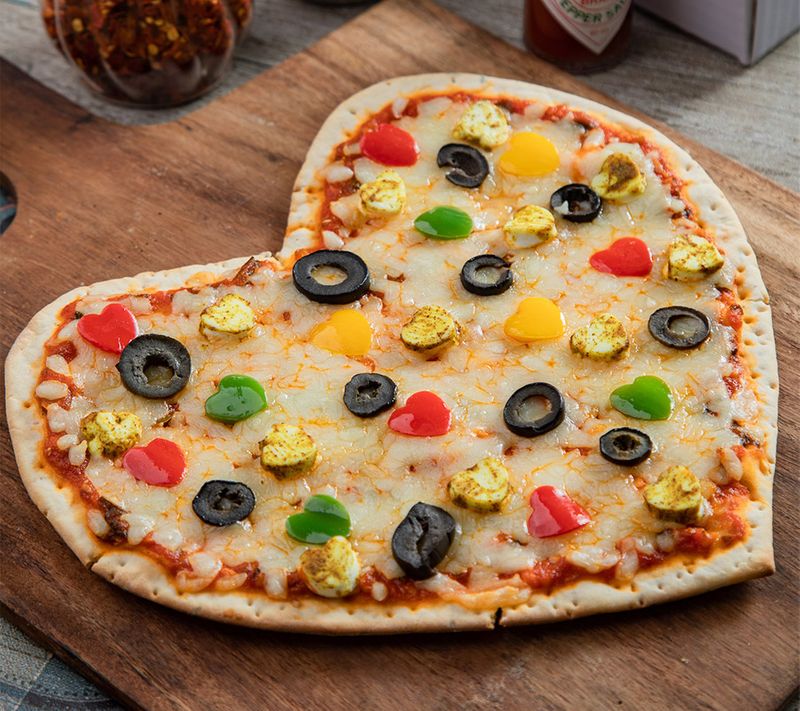 From their chef's signature scarlet mousse and strawberries to baked raspberry cheesecake, Lotus Biscoff and coffee almond tart - they have everything you need to make your partner feel special. Enjoy a special candle light dinner and indulge in their special menu that offers dishes such as heart-shaped vegetable croquettes, heart-shaped pizzas, vegetable zucchini rolls with chef's special carnival sauce, barbecued soya chops with vegetable couscous and so much more.
Address: Hotel & Service Apartments, The Emerald, Juhu Tara Rd, Juhu
6. Bloom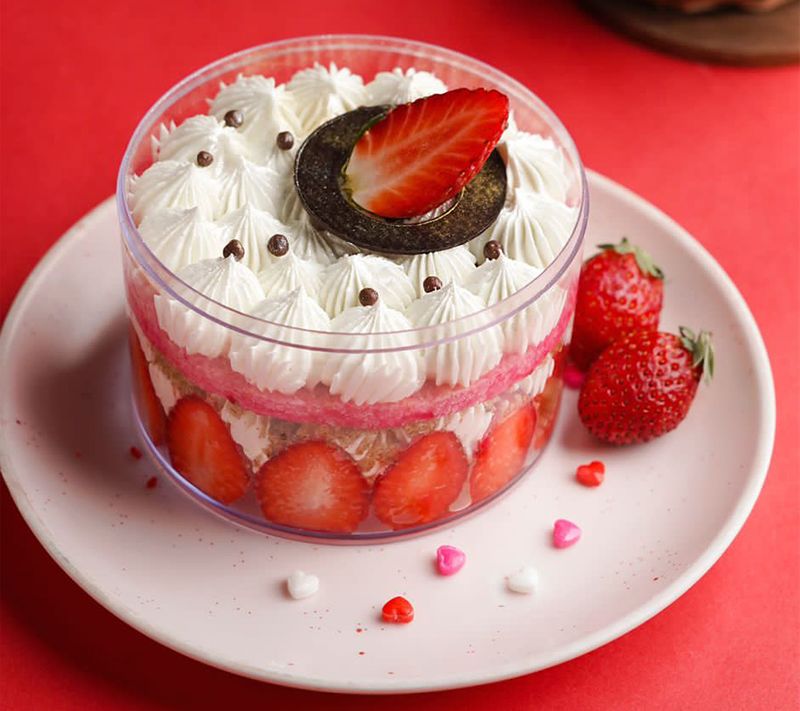 Bloom Signature Pull Up Nachos Stack (gluten-free) or Figs & Goats Cheese Bruschetta to begin from the small plates, along with some indulgence such as Strawberry French Toast and more; Zaatar Paneer Falafel Hummus Bowl (Veg/Non-Veg), Boneless Mackerel with Picante & Hot Berry Sauce (gluten-free), Four Cheese Risotto, Boneless French Onion Chicken Leg (gluten-free) from the mains are some of the recommendations for the evening. And there is no better way to satisfy your sweet cravings than by indulging in some of their chef special beverages available on their menu on this day of love. You'll definitely bring a sweet touch to your meal with your partner on this day. Some of their signature beverages include Elderflower Kombucha, Yuzu Iced Tea, Signature Hot Chocolate and their famous Golden Cappuccino. To complement this gourmet goodness, the menu also consists of a delectable range of desserts like the specially curated 'Box of Love' consisting of Strawberry Trifle, Ferrero Nutella Layered Mousse, all paired with a special surprise element. When you order, you will get a free gift of love in the form of pink cookies as a takeaway.
Address: Shop no. 5, Carlton Court Building, Opposite Kotak Mahindra Bank Turner Road, Perry Road, Junction, Bandra West
7. Artisan Patisserie at Sofitel Mumbai
Get ready to indulge in entremets like old-fashioned chocolate cake, strawberry affair gateaux; mini entremets such as raspberry white chocolate mousse, almond financier with white chantilly, cream and a delicious range of macarons in flavours including vanilla hazelnut, pistachio kaffir lime, truffles and bon bon such as the raspberry-flavoured kiss me bon bon; Little Hearts salted caramel bon bon and so on. Don't miss out on their breads and baked goods like chicken tikka puff, pain-au-chocolat, cinnamon danish and French baguette.
Address: C 57, G Block BKC, Bandra Kurla Complex, Bandra East
8. Gallops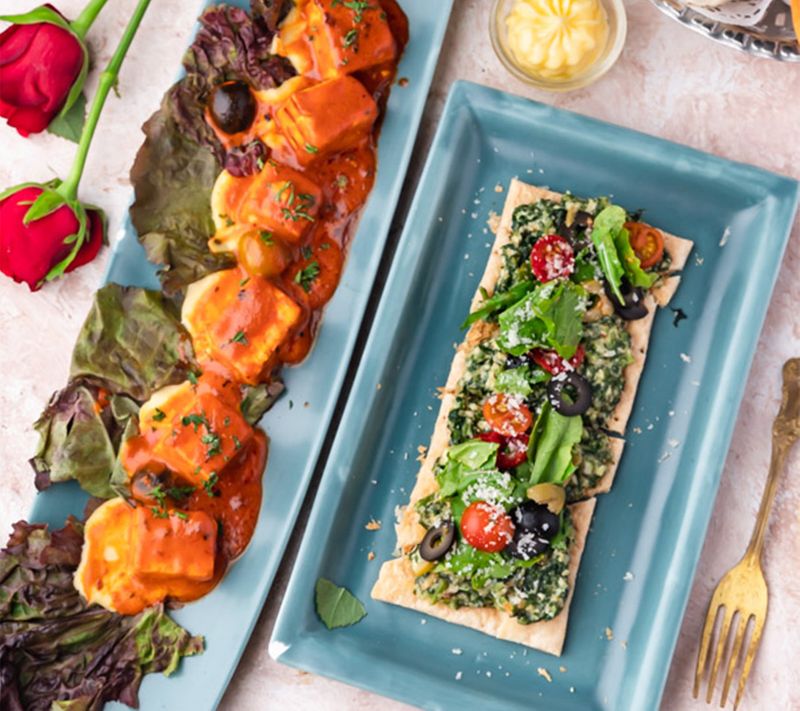 Celebrations at Gallops are always special and packed with some of the best dishes you will ever have. For their Valentine's special menu there are appetisers such as arancini, nachos with chili cream sauce, fondue, paneer Marrakech, bhutte ki seekh, naram dil kabab, bacon wrapped prawns, and Italian grilled chicken. For the mains, savour classic prawns Thermidor, chicken a la kiev, ham steak Hawaiian, nadru yakhni, paneer khurchan, bean and pepper enchiladas, fettuccine genovese, garden pasta, cajun grilled fish, and chicken stroganoff. In short, you name it and they have it. For sweet endings they have kesar rasmalai, flambeed malpua with rabri, gluten-free chocolate cake and baked alaska.
Address: Inside Mahalaxmi Racecourse, Via Gate 1, Keshavrao Khadye Marg, Royal Western India Turf Club, Mahalakshmi
9. Thai Naam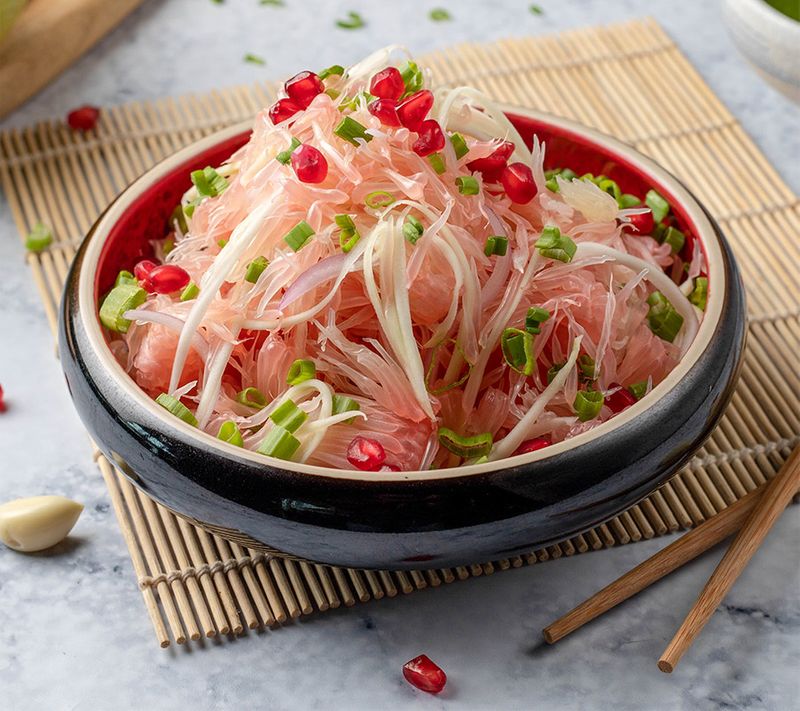 If you or your partner are craving Thai food, think no further and head to Thai Naam to gorge on their special menu which includes dishes such as pomelo salad, papaya salad, tom yum soup, pad Thai noodles, dimsums, bamee kai - chicken and vegetable green curry which someone should not miss. End your meal with chocolate strata.
Address: Unit 11 A - B, The Orb, Chhatrapati Shivaji International Airport, IA Project Road, Marol
10. Seeds Of Life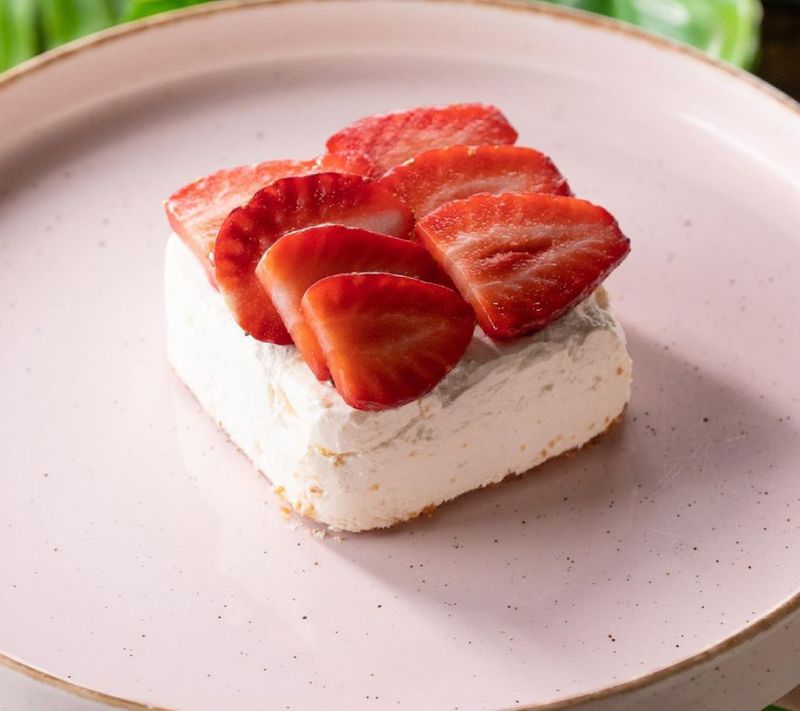 Whether you want a quick caffeine fix or grab a comforting meal with your loved one, Seeds Of Life has something for everyone. You can either try their signature curries or dive straight into their drool-worthy desserts such as the strawberry chocolate cake, strawberry cream cake, strawberry cold cheesecake, strawberry tart, strawberry tres leches, and their white chocolate strawberry pull-up cake, for the ultimate sugar rush. 
Address: No. 1, 1st floor, Juhu orchid building, Gulmohar Rd, JVPD Scheme, Vile Parle
---
Photo: Shutterstock