Sugar, spice and everything nice. If that's what you are expecting from a beer that has been brewed by an all-women team, you would be surprised. At Bengaluru's Geist Brewing Factory, a team of all women brewers made a special lager—Geist Stratosphere Lager—that raises a toast to all beer lovers, gender no bar.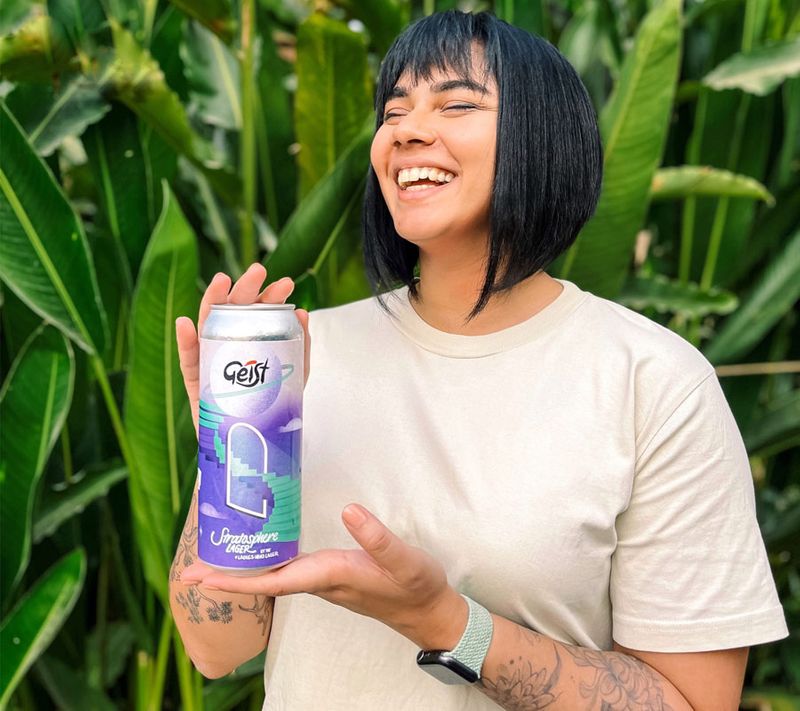 With 6.3% ABV,the lager was brewed at Geist's distribution craft brewery located off Old Madras Road in Bengaluru on February 4, 2022, and was released on International Women's Day, March 8, 2022. Despite the commercialisation of the occasion, the beer chooses to steer clear of stereotyped pink, glitter or anything girly. "Notions of this beer needing to have 'female' markers, a syrupy sweet taste or a certain colour are outdated. The idea is not to intentionally exclude anyone, but rather to help facilitate the production of quality craft beer by a group coming together to intentionally produce a beer that anyone can fall in love with," explains Vidya Kubher, Head Brewer at Geist Brewing Co. Geist Stratosphere Lager is a lager for serious brewheads.
Taming of the brew
Kubher, along with Aishwarya Ritti, Kajal Manchanda, Lynette Pires, MeghaDalimbe and Varsha Bhat are a part of 'Ladies Who Lager'. This initiative by Geist brings together women who brew beer, drink craft beer and/or are interested in celebrating craft beer. While each of these six members work at different popular city breweries, Geist was chosen as the host brewery, since it has the license, infrastructure and required regulatory expertise to produce a craft beer batch for official distribution and packaging across Bengaluru, in retail stores and on tap.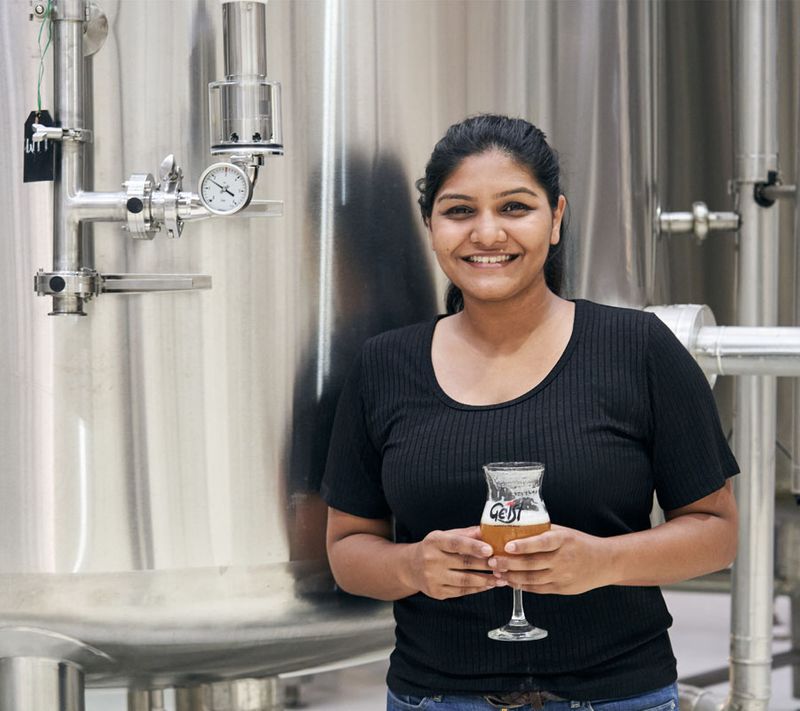 While too many cooks may spoil the broth, the same can't be said for this brew. "One of the best parts about collaboration brews is you have everyone's individual ideas and thoughts coming together to create something," says Pires, head brewer at Seven Rivers Brewing Co.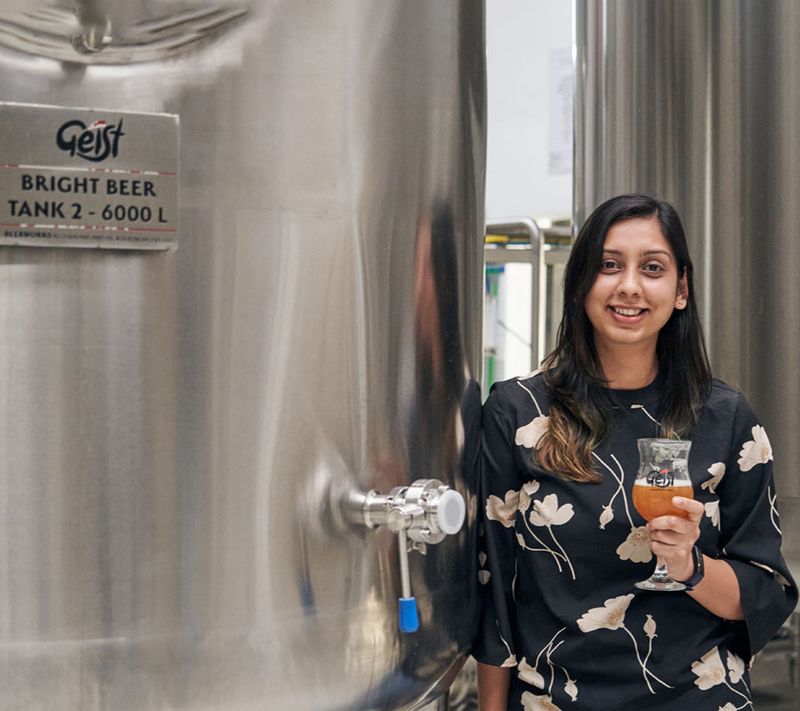 And one idea the ladies were all on board with was to stick to brewing ever-popular lager style of beer. "We tried to stay away from very complex profile beers and brewed an easy drinking lager, which has balanced hoppy characteristics," says Manchanda, who is the head brewer at By ThePeepal. The hops had to be special then, so the brewers chose Strata hops. This relatively new variety originates in the US and its flavour profile includes tropical and stone fruits.  In short, this beer guarantees both – happy and hoppy hours – this summer. 
Cheers and the garden city
Considering it is only available in Bengaluru, the city does have a role to play in its list of ingredients too. Aralu – a variant of popped rice from Karnataka – adds some local pride to this pint.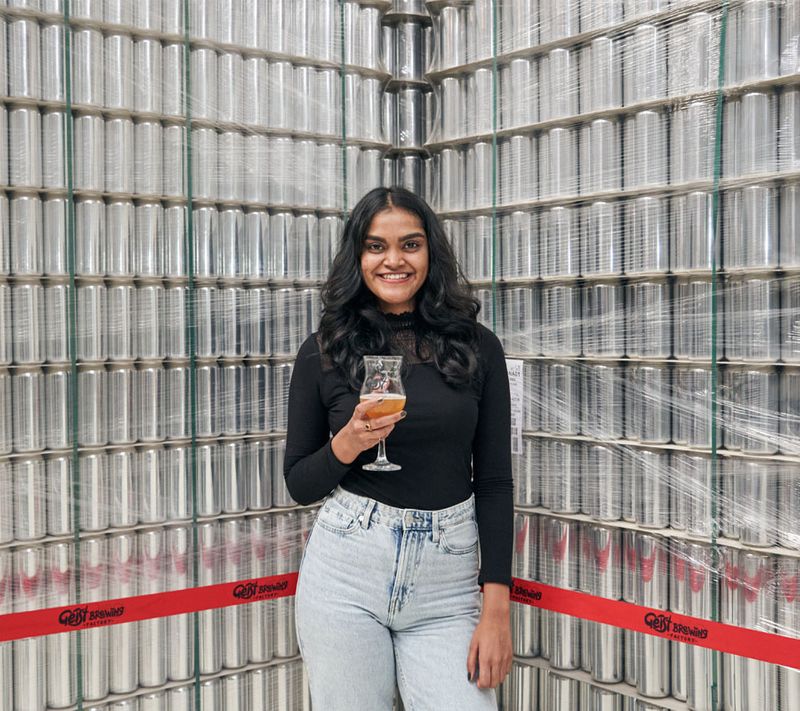 It's hard not to wonder then about memories from Bengaluru's pub scene that played muse in the making of Stratosphere Lager. For Ritti, a resident of Hubli who moved to Karnataka's capital city eight years ago, it was love at first sip with beer. "In my first year of college, my friends and I would pick one area in Bengaluru that had the most microbreweries we could cover, and we'd bar hop and try all the beers. This became a routine to follow every weekend," says the head brewer at Tiger Tiger Brew House and co-founder at Barley & Us. "I love the experimentation part of brewing, curating recipes using different ingredients which impart their characteristics into the beer and make them special, that's what keeps me going," she adds.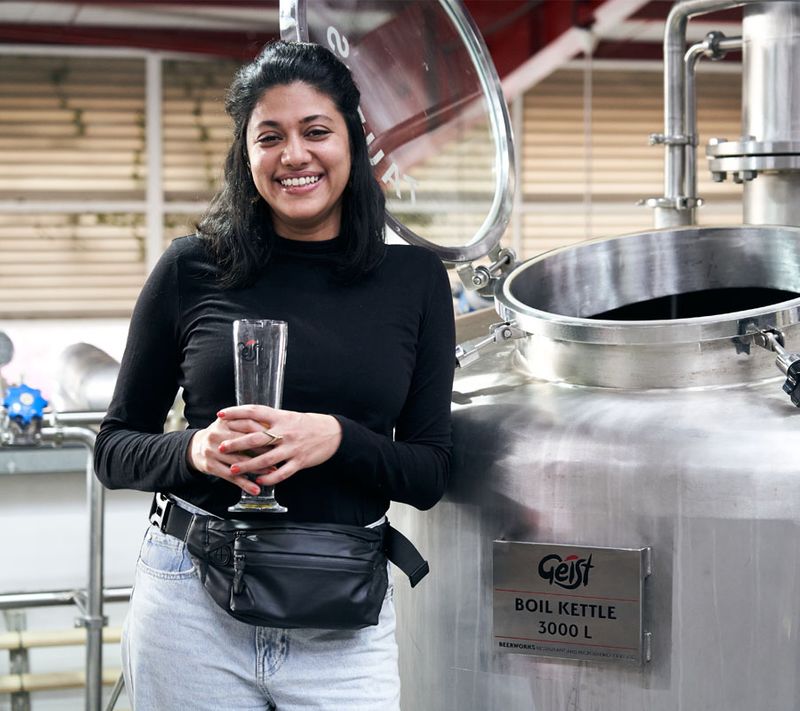 The good times with guzzling beer – or the start of the Indian pub culture – was practically born in Bengaluru. The scene has only matured more over the years. "The boisterous group of men huddled over beer is a stereotype of the past. Women enjoy beers just as much as men do and we're seeing a lot more people, irrespective of their gender, enjoy the nuances of brewing more than ever," stresses Bhat, who is a brewer at Mannheim Brews.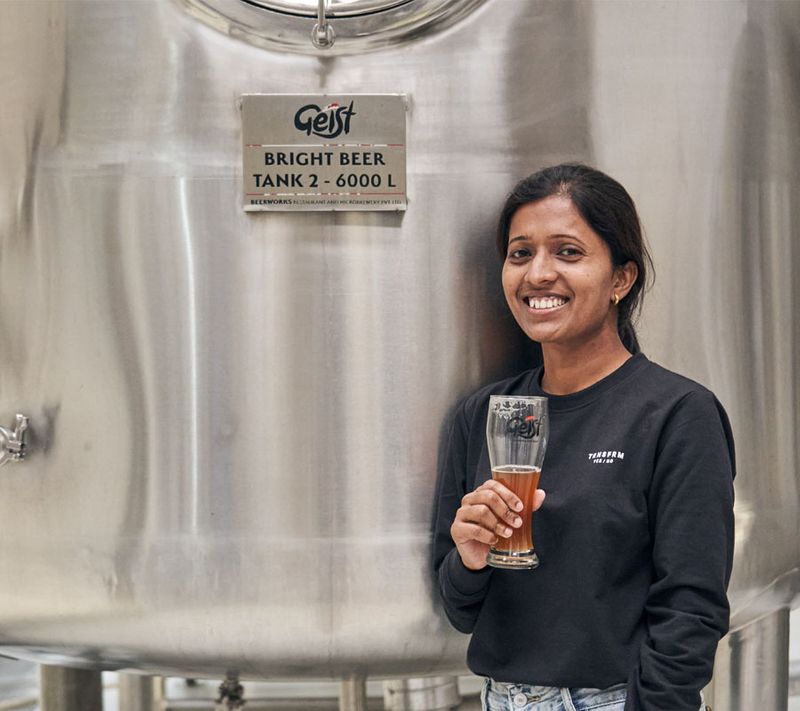 Agrees Dalimbe, head brewer at Byg Brewski Brewing Company Hennur, who adds how she's come across many women who know beer best. This passion for the beverage is what unites the ladies of the collective too. "We hope for Ladies Who Lager to serve as a platform for women across industries to participate in a collaboration alongside experienced women craft brewers," says Kubher.
We'll cheers to that!
Where to double tap
The Geist Stratosphere Lager is available at both of Geist's locations in Bengaluru on March 8, 2022. The beer will also be available on tap at their network of pub, restaurant and hotel partners. Later this month, the beer will be released in 500 ml Geist crowlers (can + growler).
---
Photo: Geist