Relished and dearly loved in Assam, 'pitika' is an emotion rather than a staple side dish. The name, which translates to 'mashed' in English, may seem like a humble dish of mashed boiled or roasted vegetables but the variations in the choice of aromatics, condiments is what perks up the dish even more. "We can eat it day in day out, meal in meal out," says Kasturi Barua, a Mumbai-based Assamese home chef who runs Kasos Kitchen. For any Assamese this humble but delicious side dish paired with simple bhaat (rice) and dail (dal) brings back plateful of nostalgia amplifying the love for pitika. 
Over time and culinary experiments, pitika has found its way to various courses; have leftover pitika? Spread on toast, make a sandwich and enjoy! "It is such a versatile dish that goes well with both non-veg and veg mains. When we don't have to put too much thought into creating a meal on a busy day, pitika on the plate becomes a cardinal rule for an Assamese meal," Barua tells. 
Pitika for Magh Bihu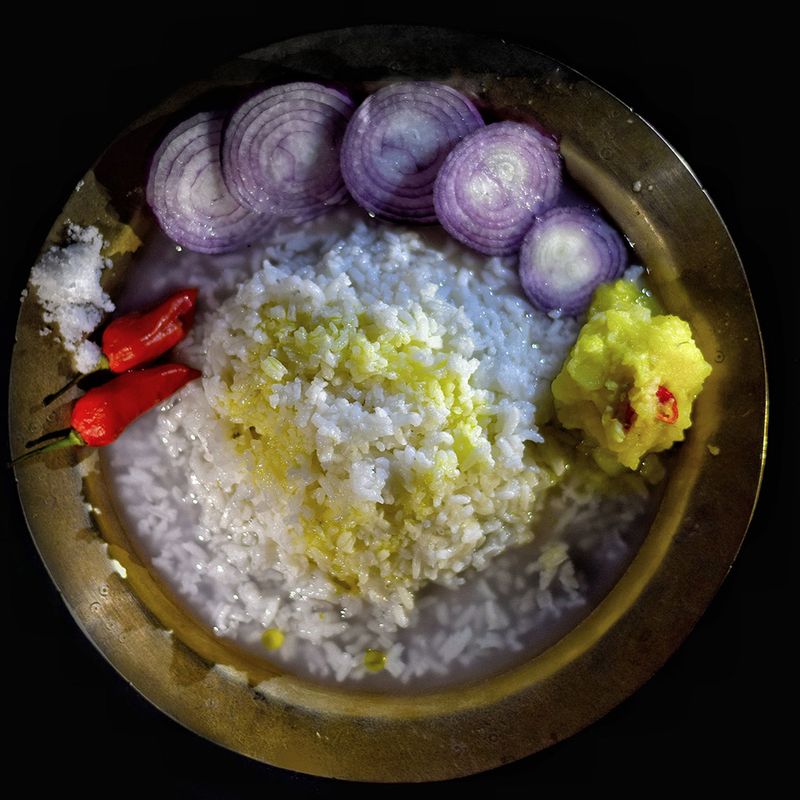 Talking about the local cuisine, Executive Chef of Vivanta Guwahati - Mr Sumant Dadhwal explains, "The variety of food that the state has to offer is exceptional. The exotic taste of local herbs, rustic feel of the dishes and distinctive character is what drive the Assamese food. The dishes are neither too spicy nor bland. Moreover, they are healthy with a good nutritional quotient with a great mix of vegetables, spices, pulses, and the right amount of protein."
The richness of Assamese cuisine served on a plate can only be felt in Magh Bihu, specifically on 'Uruka raati' (on the eve of the main celebration) where neighbours and families cook their best meal with the produce harvested weeks before. Bihu has always been an emotional festival for all Assamese, sparking tales of brotherhood, no matter what language, religion or tribe you belong to. Barua says that it isn't just limited to an Assamese or just in Assam. "Uruka has been an annual affair in Bombay for me where I invite my friends over. My non-Assamese friends here relate the word 'uruka' with me," she shares. 
Youngsters set up a community kitchen using bamboo and hay, called Bhelaghor. Not just limited to traditional Assamese main course, the seasonal local sweets like a variety of pitha, laru made out of sesame, molasses and coconut are also on the menu. "Uruka is like a new dawn for Assamese people. And pitika felt like home every time I made it when I was away from home. In my growing years during Bihu, we the younger ones were assigned to peel garlic and ginger, then we moved on to peeling other veggies. After that came, retrieving roasted potatoes from the pit of the bonfire, which was a competition to see who can retrieve the most without letting the hot potatoes burn us. We finally mashed and mixed all the ingredients together and aloo pitika was ready!" reminisces Karpum Pegu, who runs an ethnic Assamese-culture themed restaurant in Guwahati called Rice Tales. 
The Magh Bihu spread includes a traditional preparation of chicken curry with black pepper (jaluk dia kukura), duck in black split gram curry with ash gourd (locally known as Haanhe-Maahe), sometimes pigeon curry (Paro Mangxho) and borali or chitol fish curry, rustic maati maahor dail (split black lentin), etc. Amongst all Assamese culinary heavyweights, 'pitika' would still need to be there to make it a complete meal.
Types of pitika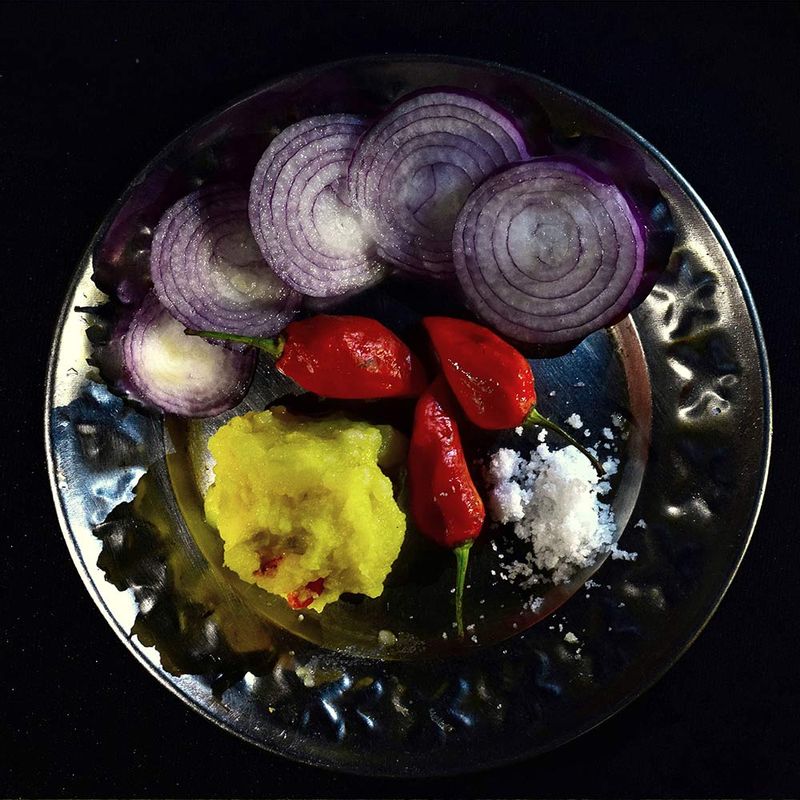 Although there are around 30 different types of pitika that can be made using local and seasonal produce. The easiest and wildly popular has to be 'aloo pitika'. Peeled, boiled or roasted potatoes mashed and tossed with salt, mustard oil, onions, chillies and coriander leaves, pitika still finds its way to the plates of every Assamese, including mine.  It is one of my strongest bonds to a signature Assamese dish so far. 
Other pitika variants include boiled pumpkin, sweet potato, cassava, taro, roasted tomato, brinjal,  etc. People also do pitika with local river fish such as snakehead fish or Goroi maas, shares Pegu. Since this Assamese staple is both healthy and easy to cook, here are a few renditions of pitikas, as shared by the experts, if you want to teleport yourself to an Assamese kitchen.
Checkout the six types of pitika loved in Assam: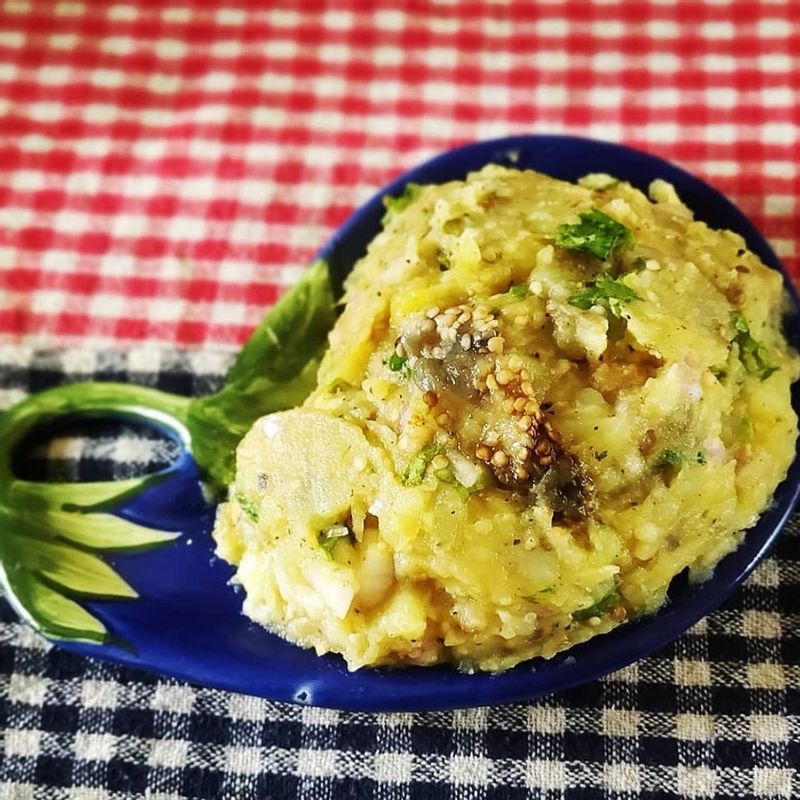 1. Bengena pitika (Fire-grilled eggplant pitika mash) 
Poke the eggplants with a fork all over and rub a generous amount of mustard oil to the whole brinjal with your hands. Place them on the meji (open fire grill) and let it roast on all sides till it almost looks charred. Remove it from the fire and let it cool. Peel off the skin. Now place boiled potatoes and the mash of the fire-grilled eggplant in a bowl. Add a teaspoon of raw mustard oil, salt, pepper, green chillies, chopped coriander and lemon juice and mash the mix together. 
2. Xukan maas pitika (Dried fish pitika mash)
On a tawa, roast dried fish (preferably small ones only) for two minutes. For extra flavour and colour, add roasted tomatoes to this. Mix all of them together. To make it soft, add roasted mashed garlic as well. Add mustard oil, onion, chilli, salt and coriander.
3. Pura jolphai pitika (Chargrilled Indian olive pitika mash)
This traditional pitika recipe is tart and refreshing. Take a few jolphais (Indian olives) and grill them over a low flame (wood fire is ideal). Once cooked, discard the pit and peel the skin that must come off easily. Now mash them and add salt, oil, chillies, a hint of ginger-garlic paste and it's done!
4. Pura kordoi pitika (Chargrilled starfruit pitika mash)
This one is specifically best to savour during winters. All you have to do is roast the starfruit. (clay oven is ideal). However make sure that the chosen ones are ripe or semi-ripe, being citrusy enough. After roasting, mash them into a pulp. Mix with salt, mustard oil, onions, coriander and green chillies for a delightful meal.
5. Kothal guti pitika (Jackfruit seed pitika mash)
For this, make sure the jackfruit seeds are sun-dried enough. Peel the skin of the seeds and either boil or roast the seeds. Since these seeds have a waxy consistency, you may add mashed boiled potato too to soften the texture. Now add salt, onions, chilli, mustard oil, coriander.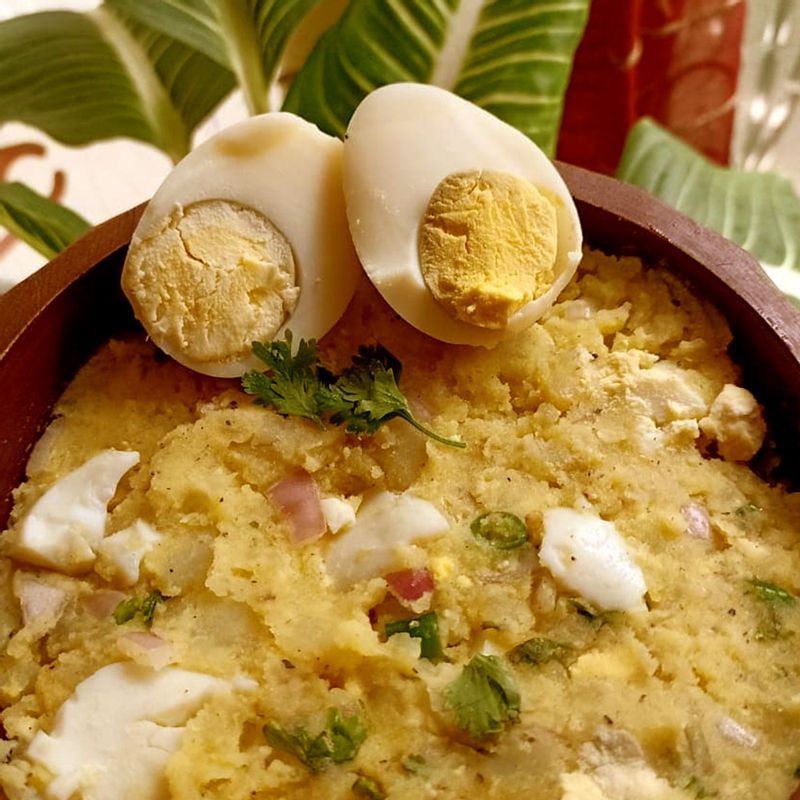 6. Koni aloo pitika (Egg potato pitika mash)
This list can never be complete without this most loved pitika. A mash of potatoes and boiled eggs, all you have to do is throw in some boiled eggs into the already made aloo pitika. Make sure that the chunks of egg white aren't too finely crushed. The colour combination and the taste is a delight! Ofcourse, add mustard oil, coriander, onion, salt, chilli. 
---
Photo: Shutterstock