Whether you're a cutting-chai addict or a coffee connoisseur, the warmth of the first caffeine-rich sip melts all the worries away. Being a 'chaikhor' juggling between anti-oxidant rich green tea and rejuvenating masala chai, my interest was piqued when The Good Life Co. (TGL Co.) brought exotic tea blends and fresh coffees from different parts of the world for a tasting.
The encounter was complemented by a tête-à-tête with TGL Co. co-founders Bhuman Dani and Shariq Ashraf. The young entrepreneurs chose to leave their comfortable jobs at Boston Consulting Group (BCG) to set up the company.
The passion for tea was obvious as they introduced the flavourful, healthy, and quality tea blends featuring fruits and flowers such as mango, banana, melon, guava, sunflowers, cornflowers, and passionflower leaves. Their freshly roasted coffees are segregated into four collections—international, Indian, flavoured and instant coffee.
How it all began
The duo's interest in exotic teas was by happenstance. "I was exposed to the diverse world of teas when I moved to London for work. But, what motivated me to get into the business of luxury tea space was my visit to the East India Company (EIC) store in central London. It was mesmerising!" reveals Dani. He went on to learn the basics of tea and its business from tea specialist and author Jane Pettigrew and EIC's owner Sanjeev Mehta.
While Dani's love for tea began pretty late, Ashraf was always an avid tea drinker. But the thought of starting a tea company struck him while he was on a world tour. Ashraf adds, "It was my visit to Tealosophy, while I was on my way to Antarctica via Argentina, which roused my curiosity about this beverage." The refreshing blends available at the store made him realise the untapped potential of tea. "I immediately requested for a meeting with the brand's owner Ines Berton and she helped me delve deeper." And that's when he knew he had to set up a tea company.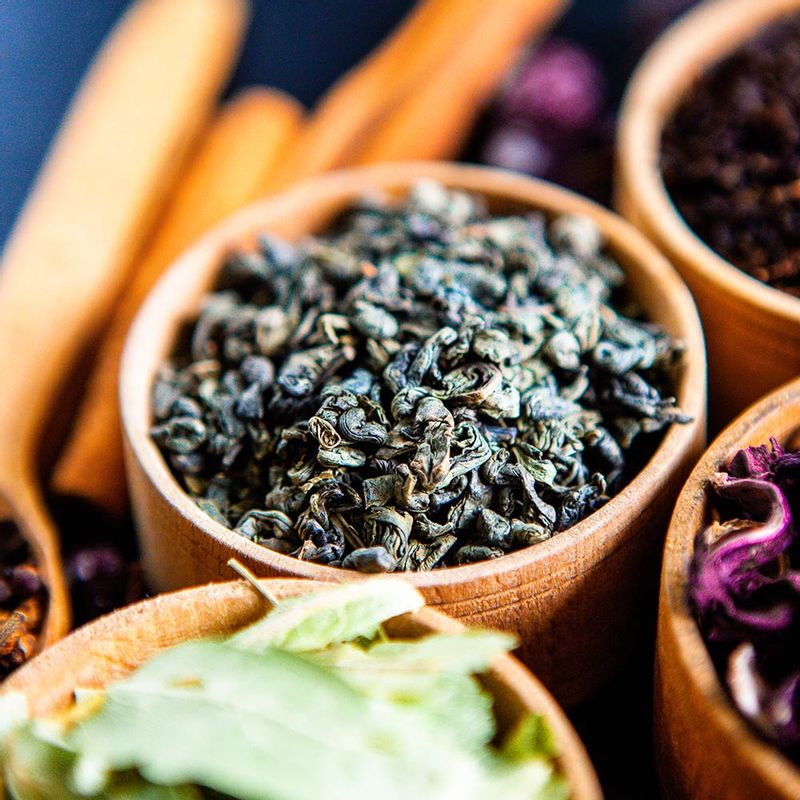 The founders bumped into each other at one of BCG's alumni meet. The two connected over their passion for teas, and, in no time, joined forces to establish The Good Life Company in April 2016. But success was still far from near. "It took us months of rigorous research and data analysis to put together our line of products. We started off by understanding the consumer behaviour as well as hosting several tasting sessions in Tier 1 cities' restaurants, supermarkets, and hotels to understand what the consumers' needs," shares Dani. Soon, restaurateurs Farhan Azmi and Ayesha Takia Azmi hopped on the TGL Co. bandwagon as investors.
From across the world
TGL Co. work with a team of culinary experts, botanists, and tea experts. "You can call them the 'nose' of the brand and each one plays a role in designing the final product. The tea experts select the tea plantations and the leaves, and how they are to be blended. The culinary geniuses ensure the flavour profiles are on point, and the botanists look after the health benefits," Ashraf elaborates.
The teas aren't limited to a certain region or country. They source them from the best regions to ensure the finest quality. "Our white and green teas come from China and Japan whereas the black tea is sourced from Darjeeling (India) and the Uva Valley (Sri Lanka) and Oolong tea from Taiwan. The same logic applies to other ingredients such as fruits and flowers. We've got the Schisandra berries (also known as magnolia berry or five-flavour-fruit) from Eastern Russia, thistle flowers from Scotland, osmanthus from the Himalayas, and more," Dani adds. These ingredients are flown to Europe where they are turned into healthy and delicious blends under the guidance of our experts.
Welcoming beans into the family
In August 2018, TGL Co. forayed into the premium coffee space. "We realised that there was an evolving demand for higher quality, fresh coffee," Ashraf explains the strategy behind the move into a fast-cluttering marketplace. He is confident, "Just like teas, our coffee is sourced from the best plantations globally."
Ethiopian Yirgacheffe, Colombia Excelso, and El Salvador Santa Cristina are a few of the places where they source the Arabica beans from. In addition, the beans are freshly ground-based on orders, so the flavours are retained.
Picking favourites
"My favourite tea has to be the orange and mango Oolong. It is refreshing and has a distinctively fruity note. Coming to coffee, I enjoy the El Salvador Santa Cristina since it has a rich flavour. Oh, and also, Mogo Mogo, one of our bestsellers, which has an after taste of a mango candy," an excited Dani chimes in when quizzed about their favourite tea and coffee from TGL Co.'s collection.
Meanwhile, Ashraf says his favourites keep changing. "The ones that I love currently are the Geisha tea, which is a made with a mix of several spices, and the Dark Melody coffee, made using 100% Arabica roasted coffee beans."
TGL Co. is now in its fifth year and apart from exciting blends, the duo is looking to grow their subscription packages and gift hampers that feature an assortment of teas, coffees, and handy tea accessories. They come in bright-coloured boxes, embellished with gold motifs.
---
Photo: Shutterstock