The Independence Day 2022 long weekend is upon us, and we can't wait! While many Mumbaikars may plan to take a break from the hustle-bustle of city life and travel; for those staying back, restaurants across the city are offering either Independence Day 2022-themed menus or special treats to really get you in the spirit. From an elaborate thali to tri-coloured treats, they are going all out, and you're invited to relish it all!  
Scroll on to check out our list of Mumbai restaurants offering Independence Day special menus.  
1. JW Marriott Mumbai Sahar 
In honour of India's 75th Independence Day, JW Marriott Mumbai Sahar's all-day dining space JW Café has curated a special menu titled 'Flavours of India'. The buffet line-up features signature dishes from four regions - north, south, east, and west - of India to showcase the diversity of our country, and each of these is an amalgamation of distinct flavours and textures. Think kebabs, rabdi, and so on.  
When: August 15, 2022 between 1pm and 3pm
Where: Biba - Chhatrapati shivaji International Airport, JW Marriott Mumbai Sahar, 1A, Project Rd, Mumbai, Maharashtra 400099
Reservation: Call 022 6882 8888 or 022 6882 8656 or email jw.bomsa.cafe@marriotthotels.com  
2. The Moon Village Cafe 
Indulge in an unlimited Kerala sadhya inspired by the colours of the Indian flag at The Moon Village Cafe on Independence Day 2022. It's going to be an elaborate fare and it will include chana monli, neer dosa, beetroot sambar, rasam soup, pickles, assorted papads, tri-coloured idlis, quinoa paniyaram, Chettinad jackfruit, Mangalorean rice, ragi idiyappam, coconut laddus, raw mango fish curry, and a variety of chutneys. The sadhya will be served in two slots - 12:30pm and 2:30pm. 
When: August 15, 2022
Where: Sai Darshan, Building no: 36B, 19th Rd, Khar West, Mumbai, Maharashtra 400052
Reservation: Call on 088284 33688 
3. The St. Regis Mumbai 
The St. Regis Mumbai for Independence Day 2022 is hosting two brunches at the Seven Kitchens restaurant over the long weekend. On August 14, 2022, they have a brunch that throws the spotlight on Chettinad cuisine from Tamil Nadu, and on August 15, 2022, an Independence Day special brunch. On offer are dishes such as tricolour fettucine and gnocchi, kheema pav, shrimp cocktail, and an assortment of traditional Indian desserts.  
If you're not in the mood to step out of your home, you can order their Independence Day special - biryani in a box via Marriott Bonvoy on Wheels. From Hyderabadi kachche gosht dum biryani to subz noorani biryani, their biryani box has some interesting options to choose from.  
When: August 14 and 15, 2022
Where: 462, Senapati Bapat Marg, Lower Parel, Mumbai, Maharashtra 400013
Reservation: Call 8657522956, 022 61628422 or 02261628000
How to order: Marriott Bonvoy on Wheels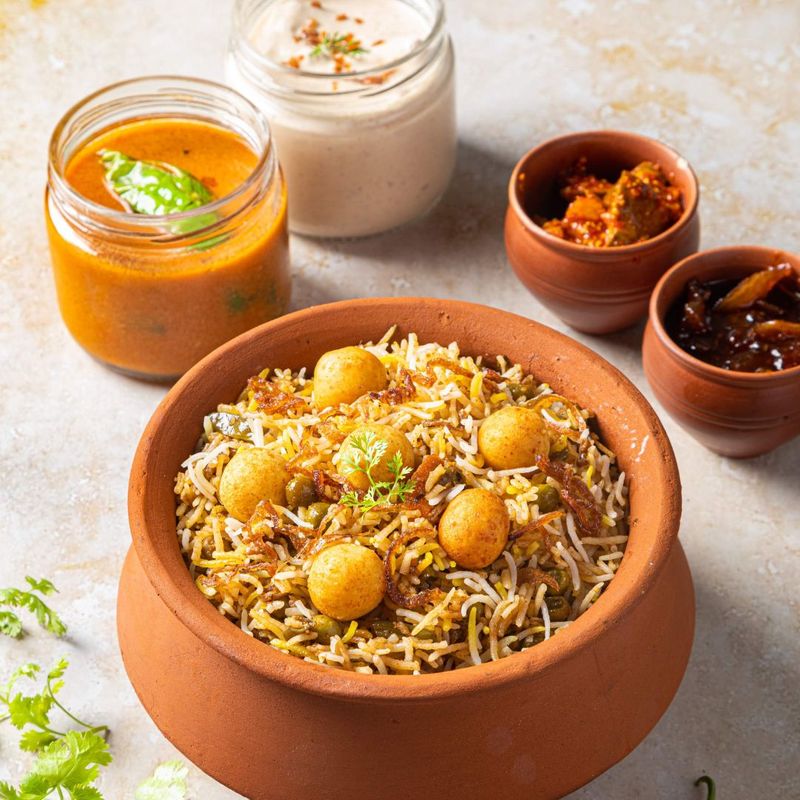 4. The Bombay Canteen 
The Independence Day Daawat is back! Hosted in support of the Naandi Foundation, The Bombay Canteen's mission this year is to 'nourish our soil' and celebrate the produce that grows from it. What do you have to do? Head to The Bombay Canteen on August 15, 2022, for lunch, binge on their daawat menu, and pay what you like for the meal. It is a thali-style meal that is served on a banana leaf and it will consist of millet haleem from Hyderabad, matar makai nimona from Banaras, smoked gutti aloo rezala from Madhya Pradesh, and dum rajma from Punjab, and many such unique dishes from across the country.  
When: August 15, 2022 (11am to 4pm)
Where: Unit-1, Process House, S.B. Road, Kamala Mills, Near Radio Mirchi Office Lower, Parel, Mumbai, Maharashtra 400013
Reservation: Not required since it is a first come, first serve basis seating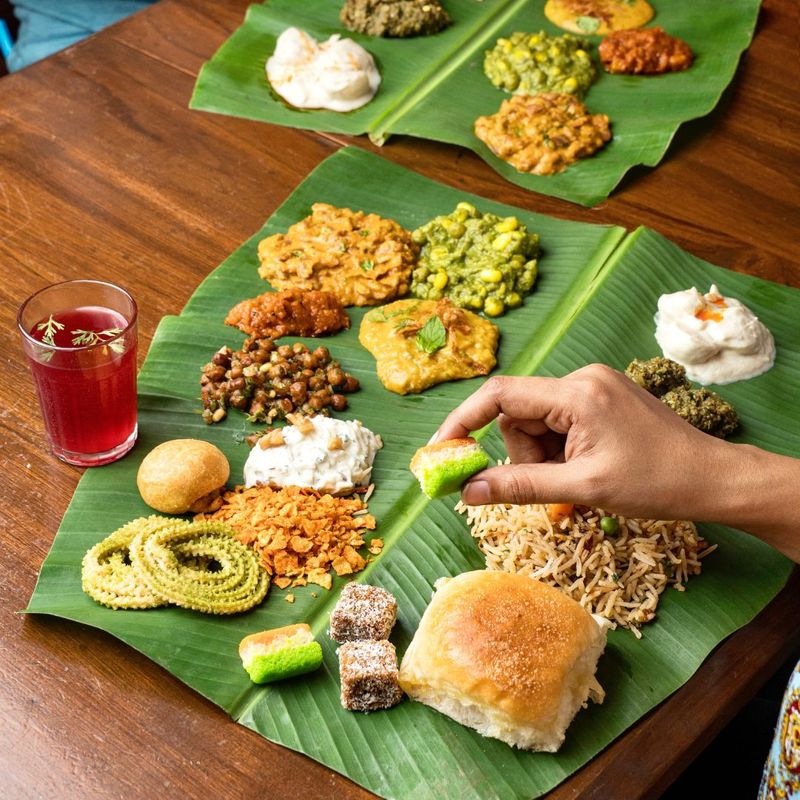 5. Fairfield by Marriott Mumbai 
Chef Javed and his team of Mado Mado at the Fairfield by Marriott Mumbai are ringing in Independence Day 2022 with a freedom day-themed brunch called 'Flavours of India'. It consists of 75 dishes in honour of the 75th Independence Day and that includes kadi pakoda, mafu tofu, kolambiche kalvan, dahi ke kebab, bhatti da murg, khade masala ka murg, paneer lababdar, and tricolour barfi.  
When: August 14 and 15, 2022
Where: Fairfield by Marriot Mumbai International Airport, 16/B Samhita International Complex Behind MTNL Telephone Exchange, Saki Naka, Andheri, Mumbai, Maharashtra 400072
Reservation: Call 022 41938000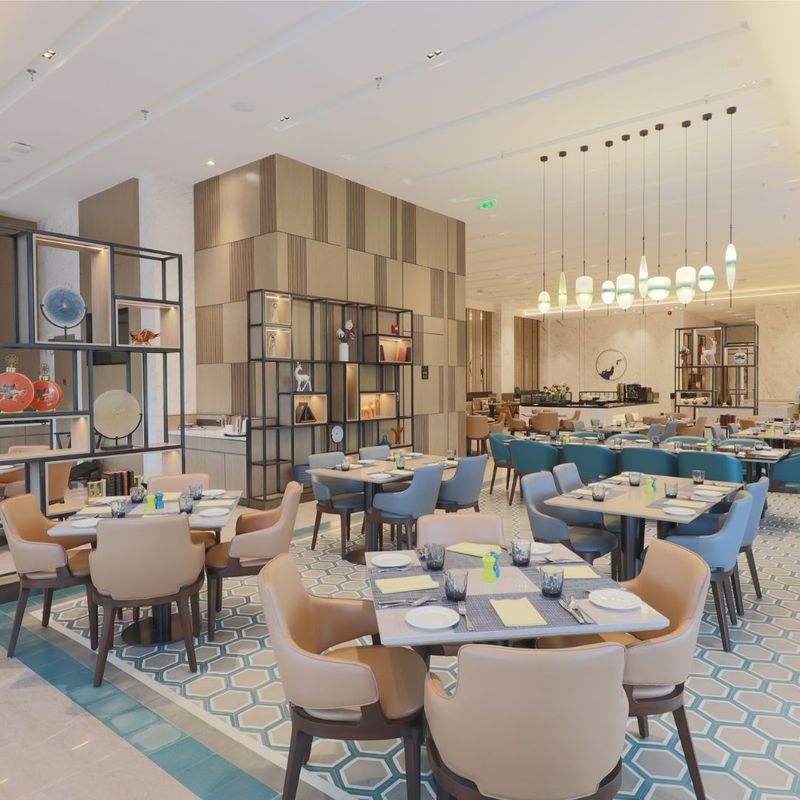 6. Buns and Deluchas 
What are your plans for Independence Day 2022? If binge-watching OTT movies or web series is on your list. We'd suggest you order a box (or more) of Buns and Deluchas delicious and healthy buns. Their offerings include tomato cheese buns, chocolate buns, and tri-coloured cookies and buns for you to celebrate.  
When: Aug 13 to 15, 2022
How to order: Visit www.bunsanddeluchas.com 
---
Photo: Shutterstock and Featured Restaurants