Dal makhani is one of the few dishes that unites the vegetarians and non-vegetarians of India. Invented by Kundan Lal Gujral, founder of the Moti Mahal chain of restaurants, the dal makhani recipe is made using a mix of urad dal (black gram) and rajma (kidney beans).
Dal Makhani is usually served with piping hot tandoori rotis, naan or jeera rice. Over the years, the dal makhani recipe has become a popular fixture among north Indian households and restaurant menus not only because of the incredible flavours of dal makhani but also because of the simplicity of the dal makhani recipe.
A simple tadka of onions, tomato puree, ginger-garlic paste, green chillies and a generous dollop of butter to the boiled lentils forms the foundation of a dal makhani recipe. But to take your dal makhani recipe from good to great and achieve restaurant-style perfection you have to offer more than TLC to your dal makhani recipe.
Secrets behind an exceptional kadhai of dal makhani
Chefs Ajay Chopra and Kunal Kapur share their tips and tricks for a perfect bowl of dal mkahani that they have mastered over the years in professional kitchens.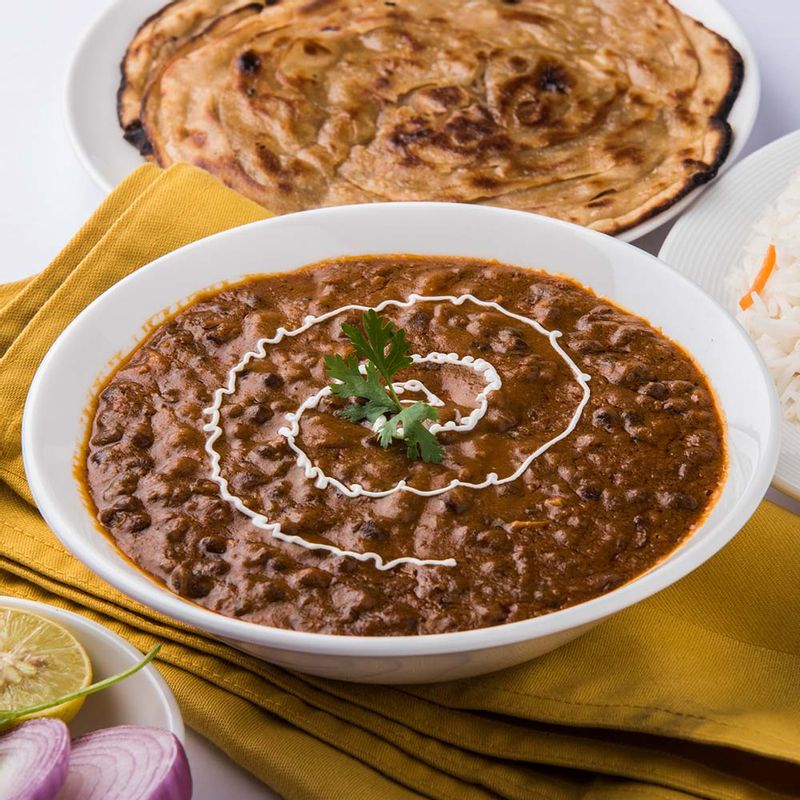 1. For the perfect dal makhani, soak the urad dal and rajma overnight or for at least 6 to 7 hours. This step is essential to the preparation of your dal makhani recipe. This will help the dal to soften so that it cooks easily, mention the chefs.
2. Don't be in a hurry to start with your dal makhani recipe just yet. Once the dal is soaked for the desired time, drain the water and wash the lentils thoroughly till the water runs clear. If need be, rub the raw dal between your palms, says Kapur. This helps the cooked dal makhani achieve a rich red hue instead of turning completely black.
3. In addition to this, Chopra suggests using some salt while washing the dal for the dal makhani recipe. This will help you get rid of the colour.
4. If you want to leave no stone unturned to get your dal makhani recipe right and if you have the time and patience, slow cook your dal instead of pressure cooking it. The experts suggest slow cooking the dal on a low flame in a thick-bottomed pan.
5. Once the dal is cooked, add some more water, ginger-garlic paste, salt, red chilli powder, and tomato puree and cook it for another hour. The dal makhani recipe is not over yet. Cook for another half an hour after adding a generous dollop of butter.
6. If possible, Kapur suggests using fresh butter for your dal makhani recipe. Instead of the usual store-bought butter, fresh butter will lend an interesting layer of rich flavour to your dal makhani.
7. Chopra prefers finishing his dal makhani recipe with kasuri methi and garam masala.
8. As a parting tip for your dal makhani recipe, Kapur says that dal makhani usually tastes better the next day. So make it a day in advance if you can.
---
Photo: Shutterstock