We all have our unique ways to celebrate and commemorate various events, holidays, and lives of famous personalities. Some throw massive parties, while others share long, emotional posts with photos on their social media accounts. When it comes to Google, the search engine we're pretty much dependent on for our daily activities, it is about art—or doodles, to be precise. To mark important days, dates, and people, Google re-brands its logo on the homepage with original doodles. 
If you haven't heard of Google doodle or seen one yet, look at the online search bar a little more closely the next time you're on it. The first-ever Google Doodle was released in 1998, when Sergey Brin and Larry Page, the founders of the search engine, were to go away for the Burning Man festival. As a creative out-of-office message, they added a burning man-style stick figure to the logo, so the users knew they were away in case the servers crashed. It was a hit, and in the year 2000, they set up a team called 'Doodlers' to create Google Doodles on a regular basis. It started with minor tweaks to the logo and now, there are full-blown illustrations, animations, and even interactive games that the writer here is guilty of spending hours playing. 
Some of the most creative doodles include the paper art that marked India's 71st Independence Day, the one featuring the best expressions of actor Nutan on her 81st birthday, and the doodle that celebrated 25 years of the game Tetris. The latest in the list of best Google Doodles is the one on their home page today that celebrates one of the most popular Italian dishes—pizza! The search engine introduced an interactive, animated doodle game yesterday (you can play it even today), on December 6, 2021, because on the same date in 2007, the culinary art of Neapolitan Pizzaiuolo was inscribed on the UNESCO Representative List of the Intangible Cultural Heritage of Humanity. 
For the uninitiated, the culinary art of Neapolitan Pizzaiuolo comes from Naples, in the Campania Region of Italy, and is a practice that boasts four important steps to preparing the perfect pizza dough and baking it in a wood-fired oven.  
The game features some of the most popular pizza toppings from across the globe (pepperoni, salami, tomatoes and basil and mozzarella to name a few), and it challenges you to put the correct toppings and cut a certain number of slices in limited turns based on the target given. The target is to be accurate while creating the order and earn correct order delivery to earn three stars. You can play this pizza puzzle game by going to the Google home page and clicking on the play button that forms the first 'O' in their logo. 
If all that information on pizza has got you craving for a few slices of the pie, here are the top six places in Mumbai where you can order pizza from right away: 
1. Hundo Pizza
Hundo Pizza is one of the few places in Mumbai that not only offers options for crust and toppings but also for sauces. It is a vegan-friendly delivery kitchen where those on a plant-based diet can choose everything from the sauce to the kind of cheese they want on their pizza. 
Where: Bandra West and Andheri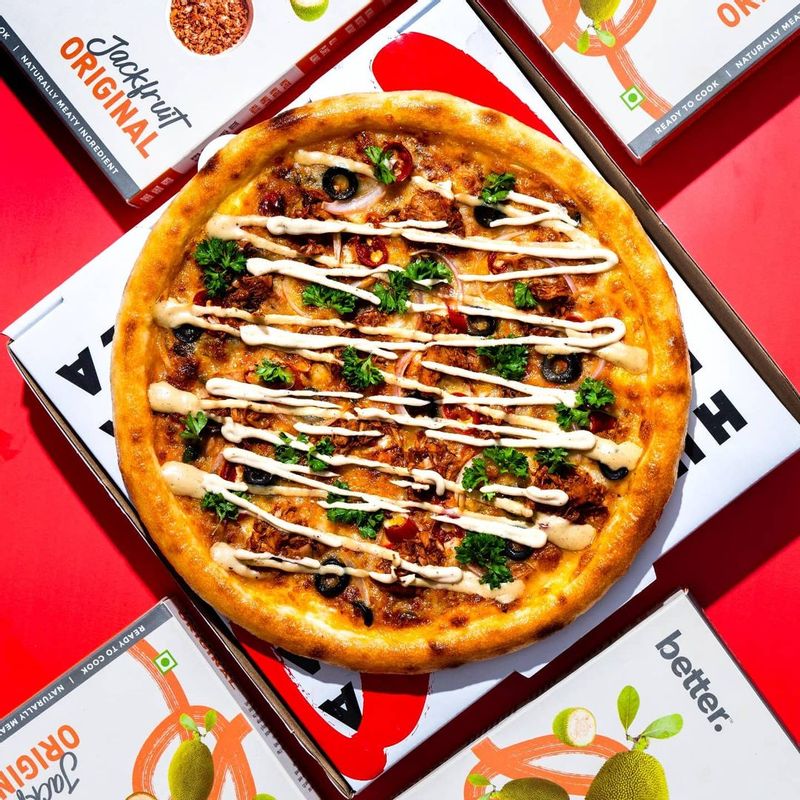 2. Gustoso
Once famous for their 40-inch-long pizza—Gustoso's signature—this Italian food place continues to impress foodies with its creamy, cheesy pizzas topped with an assortment of savoury ingredients. 
Where: Kemps Corner, Khar, Bandra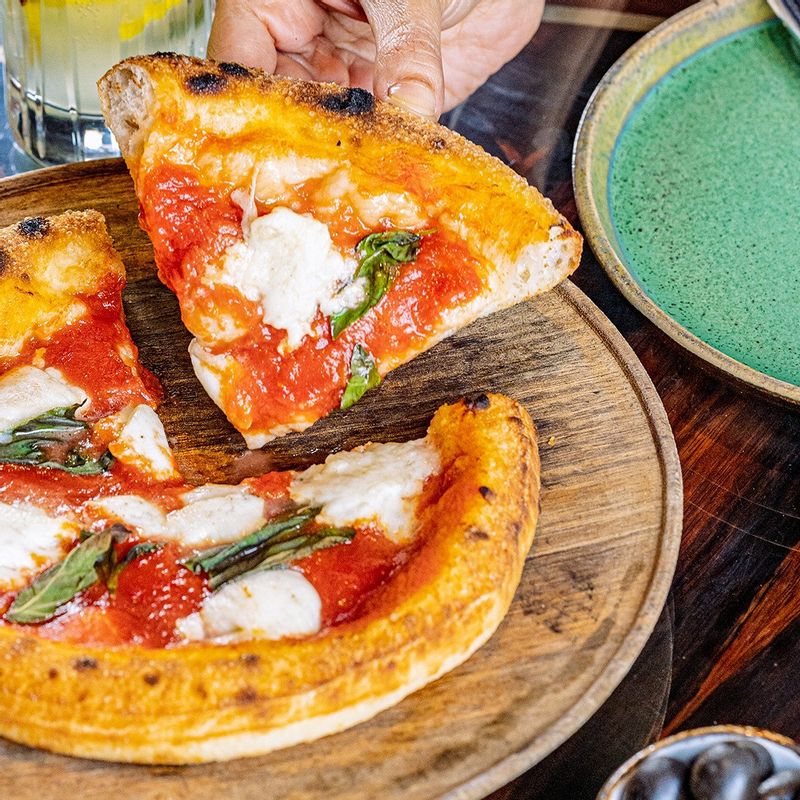 3. Queen Margherita's Pizza
Folks in and around Malad must order from or visit the Orlem-based Queen Margherita's Pizza—not only for the classic Margherita but their experimental offerings such as the Kim Supreme, which is a kimchi pizza with Thai chilli and homemade tomato sauce. Also try the Honey Bee, which has Goan chorizo and hot honey and the white chicken pizza with creamy garlic risotto. 
Where: Malad West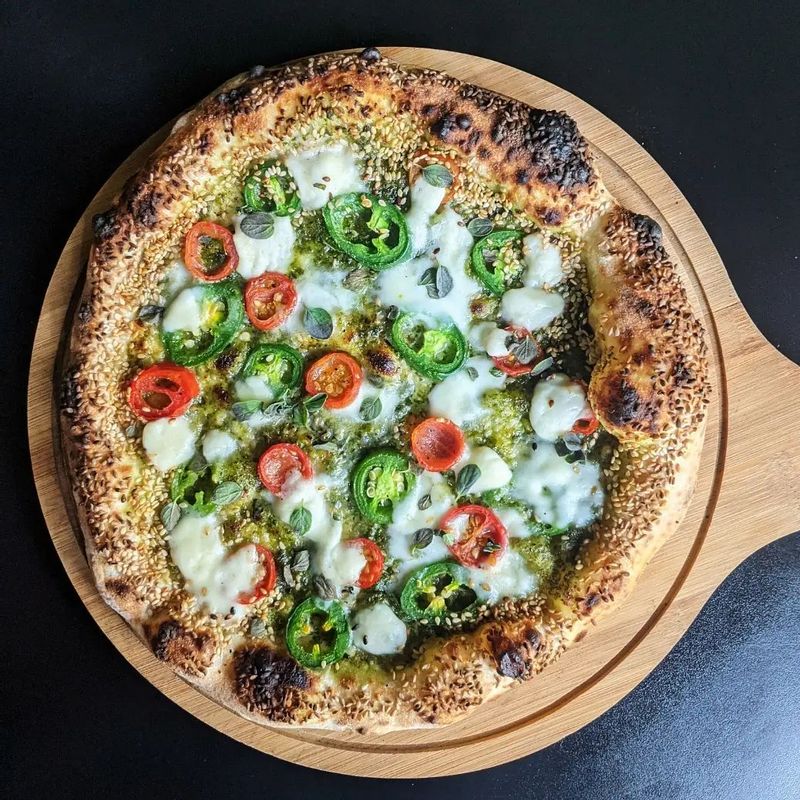 4. Joey's Pizza
Old school and proud, Joey's Pizza is fit for the desi crowd. This pizzeria brings the best of Italian and Indian cuisines to create butter chicken pizza, Szechwan chicken pizza, Waikiki pineapple pizza, and much more—all loaded with cheese. If you're a cheese lover, go for their cheeseburst crust; we promise, it won't disappoint.   
Where: Goregaon, Andheri and Malad West 
5. Francesco's Pizzeria
A hidden gem of sorts, this is the place you must head to if you're tired of mainstream doughy pizzas and are craving for a delish thin-crust one. 
Where: Lower Parel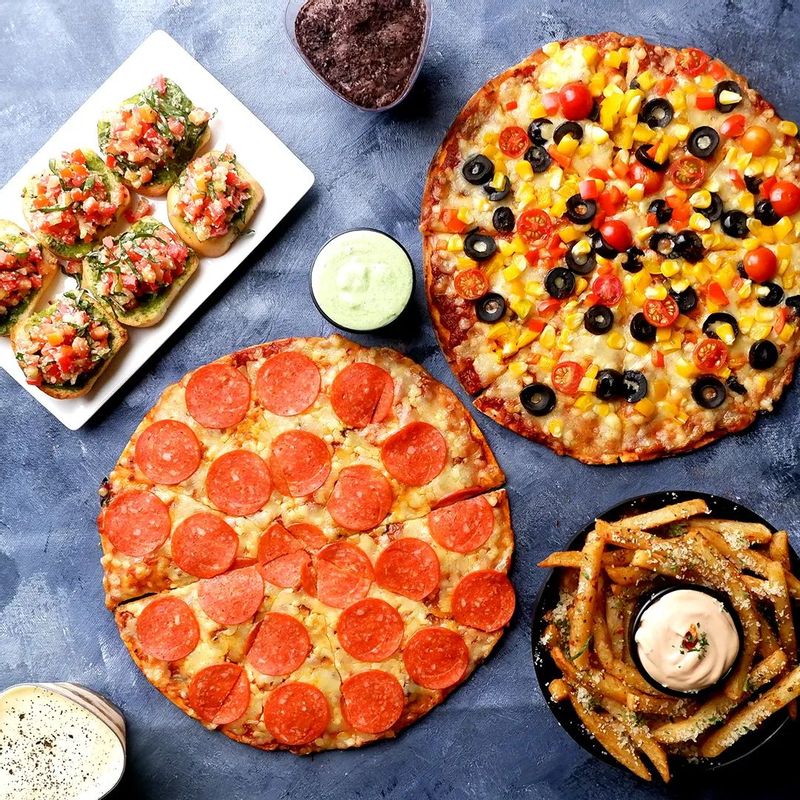 6. Indigo Deli
If a wafer-thin crust with a unique flavour combination is what you seek in your pizza, Indigo Deli must be on your list. Their Thai shrimp with som tam pizza, which has butter tossed prawns on a bed of tomato-coconut sauce, is a must-have. 
Where: Juhu and Andheri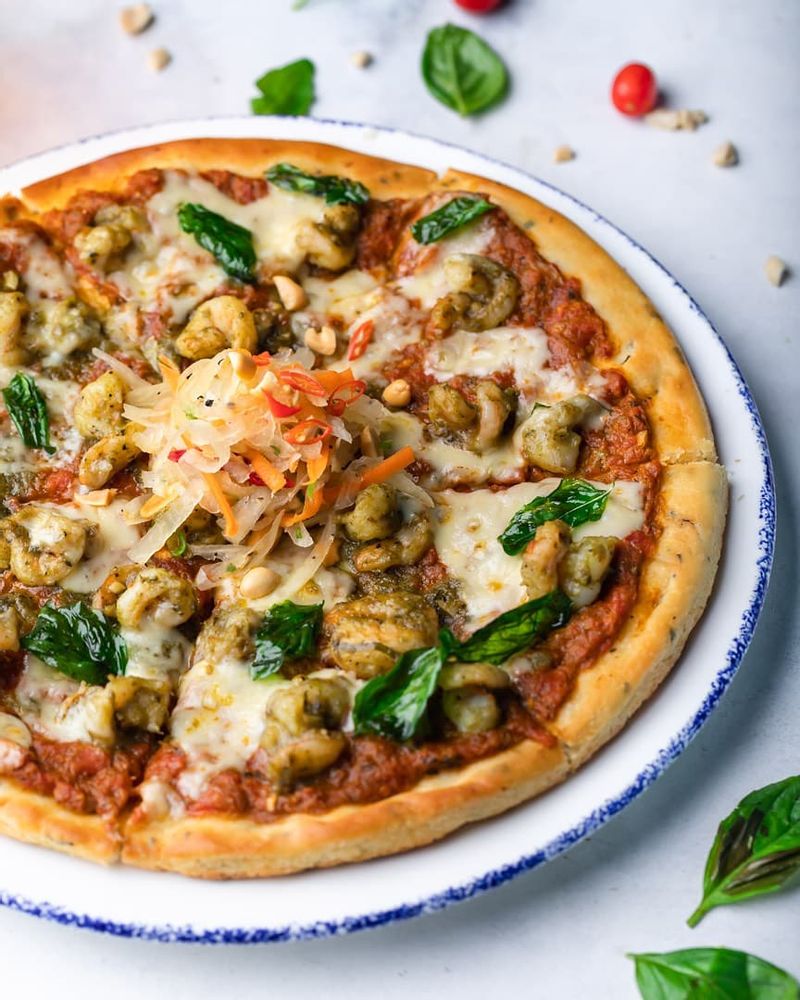 ---
Photo: Google Doodle and featured brands