Who doesn't like to savour rich, luxurious chocolates—especially when the festive season is around the corner. Adding to their repertoire of unparalleled chocolate experiences, homegrown brand Fabelle Exquisite Chocolates has launched the One Earth Collection that is sure to delight. From the house of ITC Limited, the brand is known for Fabelle Trinity - Truffles Extraordinaire, also dubbed the world's most expensive chocolate. And their latest creation—inspired by the sentiment of 'Vasudhaiva Kutumbakam', i.e. the world is one family—doesn't fall short on expectations either. 
Co-created with Chef Andy Allen, an acclaimed Australian food critic and TV presenter, Fabelle launched the delectable at ITC Sheraton in New Delhi—promising a delectable fusion of global flavours and cultures.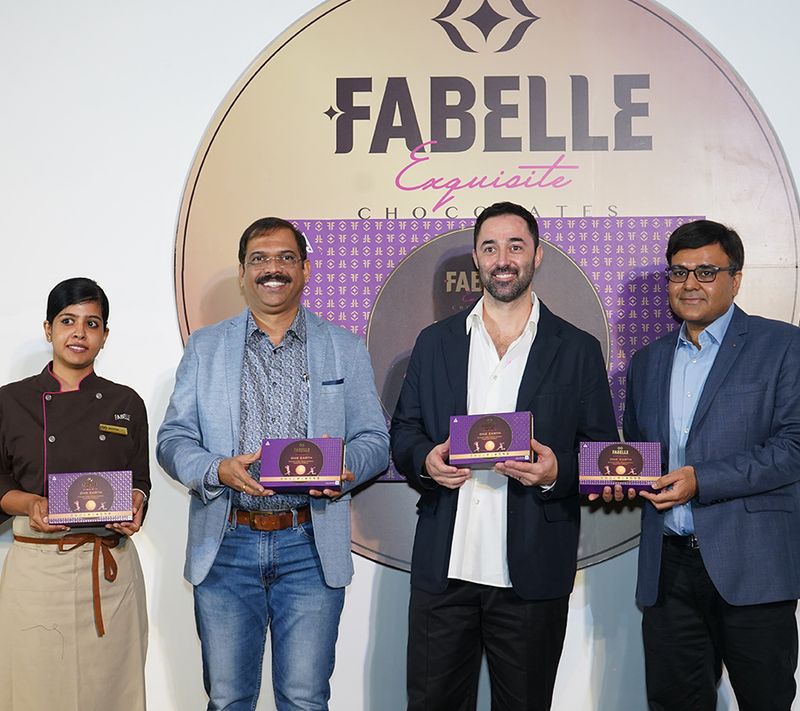 This signature luxury chocolate offering has been meticulously handcrafted with the finest ingredients and cocoa. It comprises of 10 unique truffles, each of which truly represents the essence of diverse flavours of nations from across the world—including Afghanistan, Australia, Bangladesh, England, India, New Zealand, Netherlands, Pakistan, Sri Lanka, and South Africa.
Unbeatable flavours to remember
In order to create this memorable offering, Fabelle  conducted multiple iterations and co-creation sessions with Chef Andy Allen to perfect each truffle. A selection of hand-picked ingredients, including Afghan Figs, Australian Macadamia, Bangladesh-inspired Posto, England's Morello Cherry, India's Walnut, Condensed Whole Milk from the Netherlands, New Zealand's Apple, Aqua Rose from Pakistan, Sri Lankan Coconut and South African Orange, were artfully harmonised with the unparalleled excellence of Fabelle's chocolates. Each truffle therefore tells a unique story of the country that inspired this specific creation.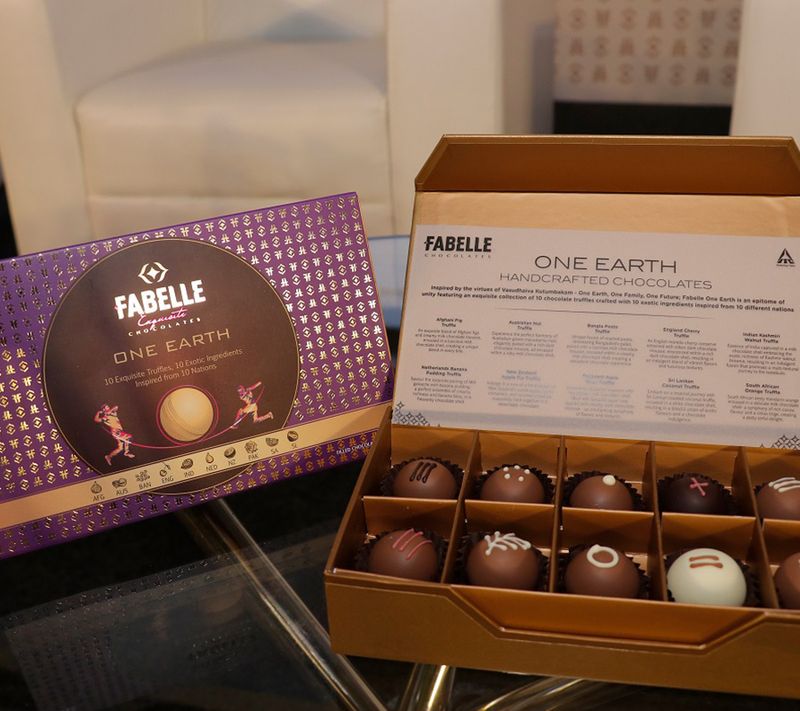 "Fabelle is dedicated to giving chocolate lovers true world-class experiences," said Mr. Rohit Dogra, Chief Operating Officer–Chocolates, Coffee, Confectionary & New Category Development Foods Division, ITC Limited at the launch. With Fabelle One Earth, we aim to bring people together through the magic of chocolate. This special collection has 10 distinct truffles, each with a singularly delectable taste.  The assemblage of speciality ingredients inspired from different countries brought together in one box of chocolate truffles, the 'Fabelle One Earth' showcases the brand's commitment to creating unique tastes and textures," he added.  
Commenting on his first collaboration with the brand, Andy Allen, Australian Food Critic and TV Presenter, said: "Fabelle has one of the finest collection of chocolates in the world in my view. It has been an absolute pleasure to work alongside the Fabelle team to bring alive this masterpiece." Speaking about the nitty-gritties of the collaboration, he added: "Fabelle One Earth is a culinary journey that encapsulates the essence of diverse cultures and flavours from ten different countries. It was result of countless hours of craftsmanship, relentless commitment and tireless exploration of global flavours that have gone into the curation of each of the truffles. We are extremely happy with the outcome and hoping that everyone enjoys this beautiful amalgamation of chocolate and culture."
This limited-edition offering will contain 10 truffles (130g) priced at INR 999/- inclusive of taxes, and will be available at Fabelle boutiques across Ahmedabad, Bengaluru, Chennai, Delhi NCR, Hyderabad, Kolkata and Mumbai.
---
Photo: Fabelle