Mumbai's most favourite festival, Ganeshotsav, is around the corner, and so is the opportunity to gorge on Ganpati Bappa's favourite and the undisputed king of Maharashtrian sweets – the modak! Whether you like the Konkan special ukadiche modak (steamed dumpling with coconut-jaggery filling), the classic mawa modak, or any other interpretation of this festive special sweetmeat, our list of places where you can order your favourite modak for the modakpriya Lord Ganesha and you, is just what you need for Ganesh Chaturthi 2022.  
1. Aaswad Uphar and Mithai Gruh, Dadar
One of Mumbai's most famous neighbourhoods, Dadar has been home to the Aaswad Uphar and Mithai Gruh for more than 35 years now. This authentic Maharashtrian restaurant and sweet shop is not only known for its kothimbir vadi, missal and sabudana vada, but also an exciting range of mouth-watering modak, including mawa, chocolate and ukadiche modak (with sajuk toop, of course). One of the many best-selling modaks at Aaswad is the kesar modak, we're told.  
How to order: Call 02224451871 or order via Zomato/Swiggy
2. Jhama Sweets
Move over Jhama's gulab jamun, and give their range of melt-in-mouth modaks a chance. Just in time for Ganesh Chaturthi 2021, Jhama Sweets has introduced five flavours of modak. This includes three traditional flavours: white mawa modak, kaju modak, and kesar modak, and two with a modern touch: strawberry modak and chocolate modak. Chembur's famous mithai brand is now available pan India.
How to order: Check jhamasweets.com, Instagram/JhamaSweetsIndia or order via Zomato/Swiggy
AlsoRead0
3. Kutirudyog Mandir and Uphar Gruha, Thane
Kutirudyog Mandir and Uphar Gruha in Thane, is best known for its ukadiche modak. What makes their ukadiche modak extra special is the fact that they are only available during the 10-11 days of the Ganpati festival and on Sankasti, which is the fourth day of the full moon dedicated to Lord Ganesha. They have been serving these steamed delights for almost 62 years and this sweet shop witnesses a long queue during Ganeshotsav, especially on Ganesh Chaturthi.
How to order: Call on 022 2533 3272 or order via Zomato
4. Panshikar, Girgaum
Established in 1921, Girgaum's Panshikar enjoys legendary status among Girgaumkars and ukadiche modak lovers. Started by Jitendra Panshikar, this mithai shop also serves dry fruit, nut and saffron milk modak – the latter being the second most popular sweetmeat at Panshikar, after ukadiche modak. Panshikar also has outlets in Dadar and Vile Parle.
How to order: 022 23861209
5. New Karachi Sweets, Khar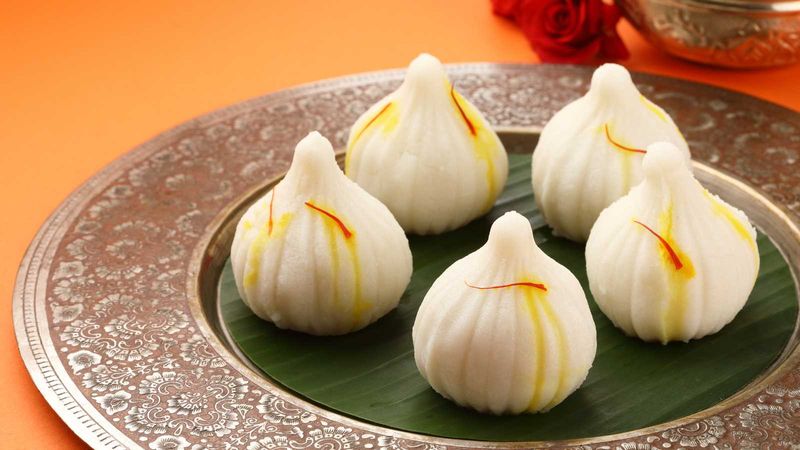 If you're a fan of mawa modaks, New Karachi Sweets in Khar must top your list. Apart from this, the 60-year-old eatery also offers dry fruit and fruit flavoured modaks. And, while you're ordering or visiting this place, we'd suggest you also add a plate (or two) of one of their chaats or dal pakwaan (only available for breakfast). New Karachi Sweets also serves some of the best Sindhi mithai in Khar and around.  
How to order: Call on 022 26485974
AlsoRead1
6. Nimodak, Dadar
For those who still have their doubts about ordering from restaurants and big mithai shops, considering the COVID 19 situation in Mumbai, here's a home-chef venture that you can turn to for some homely and delicious ukadiche modaks. Nimodak is usually swamped in orders during the Ganpati festival, and this year's no different, so it is advisable to pre-order your box of ukadiche modak.
How to order: Call on 8928823774
7. Kalpana Purao, Chembur
Home chef Kalpana Purao has been taking orders for steaming hot ukadiche modaks for the past 31 years. She makes a variety of ukadiche modak; while the outer cover of the traditional Maharashtrian sweet treat remains the same, which is rice flour, her choice of fillings ranges from coconut, jaggery to poppy seeds and dry fruits, basis her customers' demand. 
How to order: Call on 9821135373/ 9869256796 to pre-order
8. MM Mithaiwala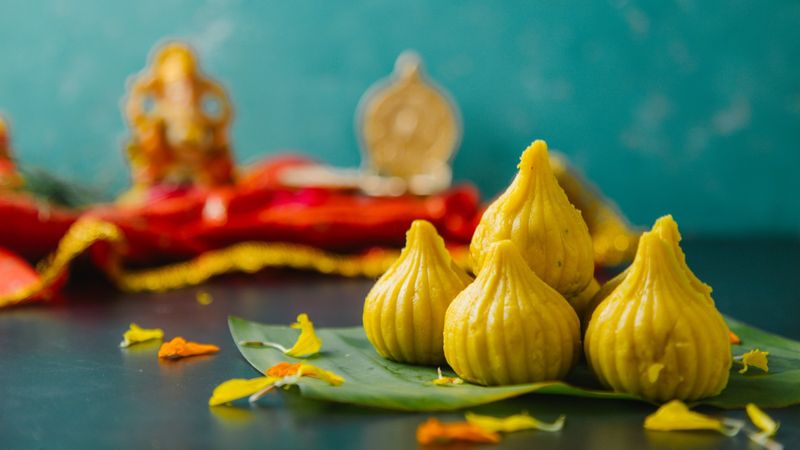 Those in and around Malad must try kesar malai modak at MM Mithaiwala, and not forget to take a box full of this deliciousness home for their loved ones. This sweet and snack shop in the western suburbs offers many variations of modak during the Ganpati festival. Think kaju modak, rangoli modak (which is a combination of different modaks), and shahi barfi modak.
How to order: Zomato/Swiggy or call on 022 28899502
9. Adarsh Mithai Mandir 
Anjeer, kesar, kesar malai, kaju, mango – you name the modak variation and Adarsh Mithai Mandir, located in Nana Chowk, has it. Their best-selling, however, is the kaju modak. This mithai shop in south Mumbai has been in the business for more than seven decades, and patrons say that the taste of Adarsh's modaks has not changed. Adarsh Mithai Mandir also serves dry snacks like chivda, chakli and varieties of sev.  
How to order: Call on 022 23881039 or order via Zomato/Swiggy
AlsoRead2
10. Amey, Bandra 
The 44-year-old authentic Maharashtrian restaurant located in Bandra East, Amey serves ukadiche modak as part of their regular menu. During the Ganpati festival, they sell thousands of these steamy delights on an average. Priced at INR 45 per piece, you can order their ukadiche modak in multiples of six for this year's festivities. You can even pre-order in bulk.  
How to order: Call on 9833338181 or via Zomato/Swiggy
---
Photo: Shutterstock and featured brands