From new Burmese delights at Burma Burma to Foo exploring uncharted territories around the world and bringing some of the most carefully crafted concoctions to delightful bowls of ramen, Mumbai restaurants have their new menus ready to treat your palates to some of the best meals ever. Check them out.
1.Bizza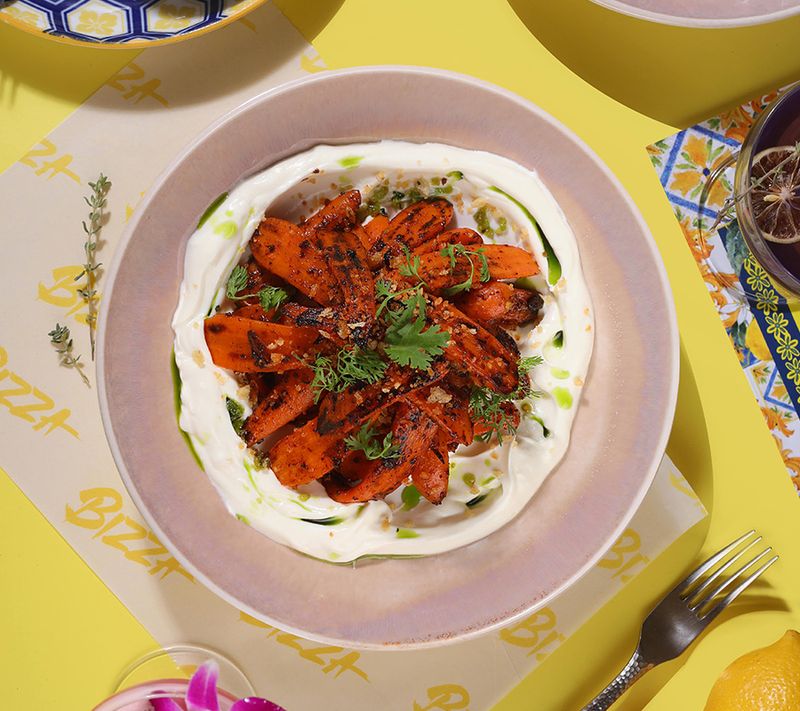 Bizza has come up with a new menu offering a wider range of antipasti, salads, main courses and pastas. From new antipasti such as Bizza fried chicken with garlic and chilli mayo, fritto misto, calamari and red shrimp, local catch of the day fritto misto, scallion aioli and lime, and truffle bruschetta, pan brioche, burrata, truffle paste, truffle oil. There's a whole new range of salads such as the fiery and cool baby carrot salad, roasted baby carrots, pilpelchuma (chili-garlic paste), Greek yogurt and mint oil, the refreshing tomato salad, Roma tomatoes, cottage cheese, kalamata olives, ivy gourd, red onions, fresh basil and Italian dressing, and the fennel salad, featuring an unusually delicious mix of ingredients such as maple chili dressing, mixed leaves, shaved fennel, cherry tomatoes, olives, candied nuts and pickled onions.
Pasta lovers can go for oven-baked pappardelle, house-made pasta with tomato sauce, burrata, fresh basil and parmesan cheese; and the decadent cacio e pepe, spaghetti no. 9, pecorino cheese, brandy, cream, black pepper and truffle oil. Additionally, main courses such as devil's chicken, baby chicken marinated with devil sauce and served on a bed of mixed salad; John Dory meuniere with bell pepper coulis, red bell pepper salad, fresh oregano and John Dory pave; and Brussels sprouts, corn puree, roasted sprouts, Pahari aloo foam and Bizza seasoning ensure that there is something for every diner.
Address: Ground Floor, 35th Street, Linking Rd, Bandra West, Mumbai
2. Burma Burma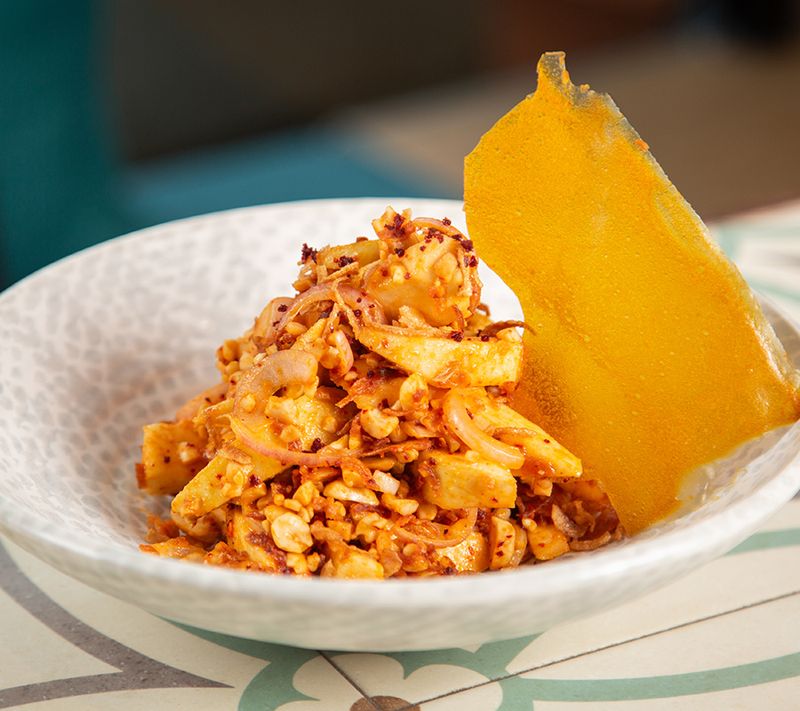 Inspired by co-founder Ankit Gupta and Chef Ansab, Head Chef Burma Burma's recent trip to Yangon, Mandalay and Shan in Burma, their new menu is all-new selection of delicious small plates, refreshing salads, hearty mains, chilled bubble teas, and nostalgia-laced plated desserts and ice creams. For starters, there's crunchy shiitake fingers, Aunty Pey Pey's guava salad, taro and tempeh pan-seared bao and soba noodles with tea leaf pesto. In mains, expect Mandalay noodle bowl and smoked chilli rice bowl and plated desserts including street style Burmese falooda, saffron and samuza cheesecake and a selection of artisanal ice creams including pineapple energee, dark chocolate and olive oil, avocado, honey, honeycomb and sweetcorn and durian fruit.
Address: Kothari House, Allana Centre Lane, opposite Mumbai University, Kala Ghoda, Fort, Mumbai
3. Foo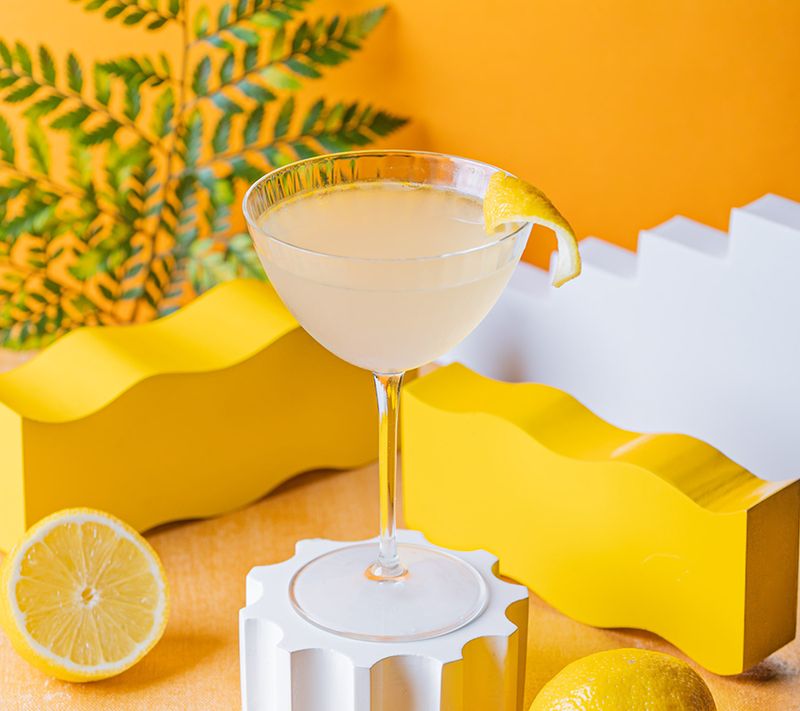 Showcasing a diverse range from Japan to Mexico, Foo's latest Blacklist menu: Unmapped Edition cocktail menu is all about exploring the uncharted territories, with a range of carefully crafted concoctions. Expect Hold the Wine, an easy-to-go and refreshing cocktail using Sabatini Gin from Italy, flavours of Mexico party on your palate with Florista made with El Salto Mezcal from Santiago Matatlán, or an aromatic blend of Código 1530 Blanco tequila and chamomile with Abuela's Jardin from Amatitán, and Jalisco. There's also a Jamun Club cocktail made using Baagh Indian Gin from Maharashtra. It doesn't end there. Next up, is the rich and robust flavours of Teeling whiskey, cold brew, and stout beer - The Stout Irishman from Dublin. If you are into Japanese flavours, try their Masumi Sake Kuro Black from Nagano Prefecture, an embodiment of Japanese precision and artistry with the Sake Sour.
Address: Mutliple locations across Mumbai
4. Bloom Cafea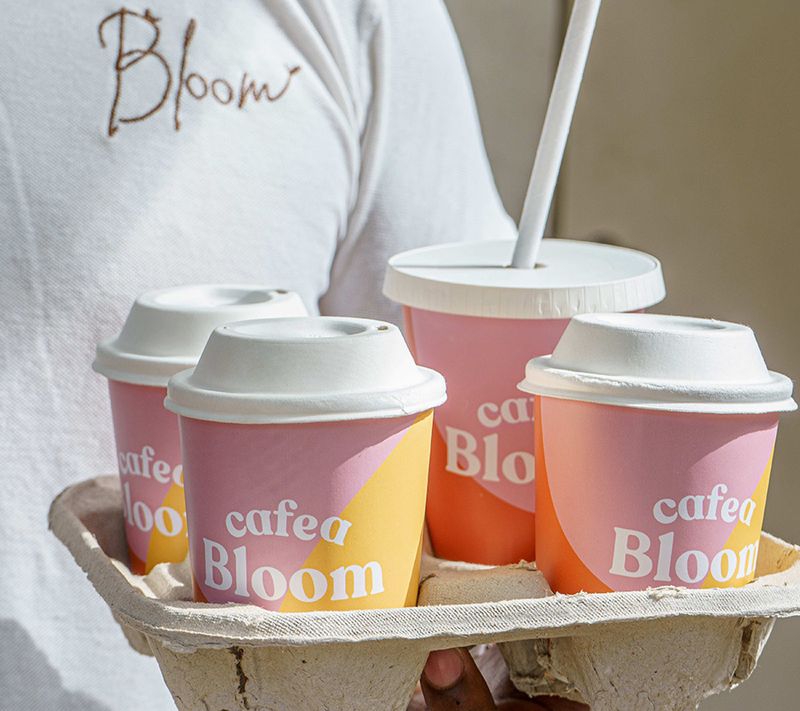 If you like your coffee with a hint of caramel, this is for you. It offers a well-balanced taste and aroma that is perfect for a range of coffee brewing methods, including espresso, moka pot, and South Indian filter coffees. Try their golden cappuccino, a shot of espresso blend, served with velvety milk and topped with a shimmering golden foil, adding a touch of elegance to every sip. For those seeking a refreshing twist, the orange cold brew combines the smoothness of cold brew coffee with the tangy goodness of orange juice and a hint of jaggery, a unique indeed. There's also an iced mocha made with their new Espresso Blend, featuring a full-bodied espresso combined with the perfect balance of bitter and sweet mocha sauce, topped with creamy milk. For those looking for a floral and exotic twist, try their hibiscus cold brew coffee.
Address: Shop 5, Carlton Court, Near Chayyos Cafe Turner Road, Pali Hill, Bandra West, Mumbai
5. Koishii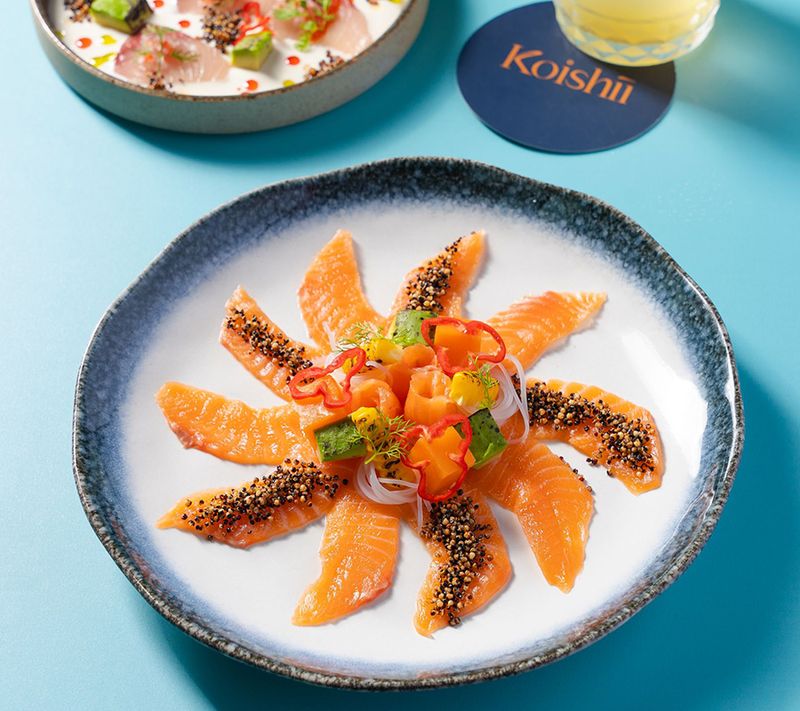 Koishii, the ultimate Nikkei cuisine destination of Mumbai has come up with an exciting menu titled, 'Tequila & Tiradito' that features a selection of Tiradito dishes, a Peruvian delicacy of eclectic flavours, paired with meticulously handcrafted tequila cocktails. Some of the highlights are the salmon tiradito with white noodles, avocado, habanero, quinoa, sweet corn, sweet potato and ponzu sauce, and the delectable Hamachi Tiradito with cream, leche de tigre, chalakita, coriander and jalapeno oil. There's a watermelon Tiradito as well that comes with a refreshing twist with baby spinach, sesame, tofu, mint leaves, quinoa, and ponzu tiger milk sauce, while the Asparagus Tiradito delights with a mix of asparagus, leche de tigre, white onion, habanero, coriander, green oil, black sesame seed and red chili. Imagine all of this deliciousness with the most exquisite tequilas such as classic Patron Margarita, or the Dirty Passion.
Address: The Penthouse Level 37 at The St. Regis, 462, Tulsi Pipe Rd, next to Phoenix Palladium, Lower Parel, Mumbai
6. Wakai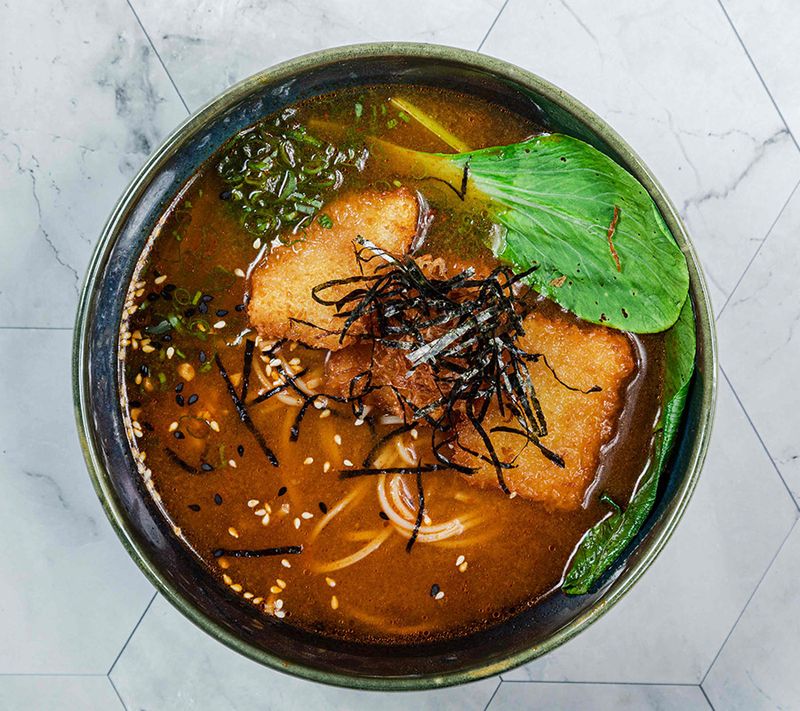 Wakai has come up with a delightful range of ramen with the perfect blend of flavours and textures. From spicy miso ramen with rich umami flavour to kimchi ramen that blends the fiery Korean spice with the delicate Japanese zuke flavours, and vegetarian tantanmen ramen with the heartiness of the soya milk broth, infused with a delightful nutty flavour, it's everything you need to warm your soul on a rainy day.
Address: Plot No 490, Pooja house building, Mangal Sandesh, 17th Rd, Khar, Khar West, Mumbai
7. Kyma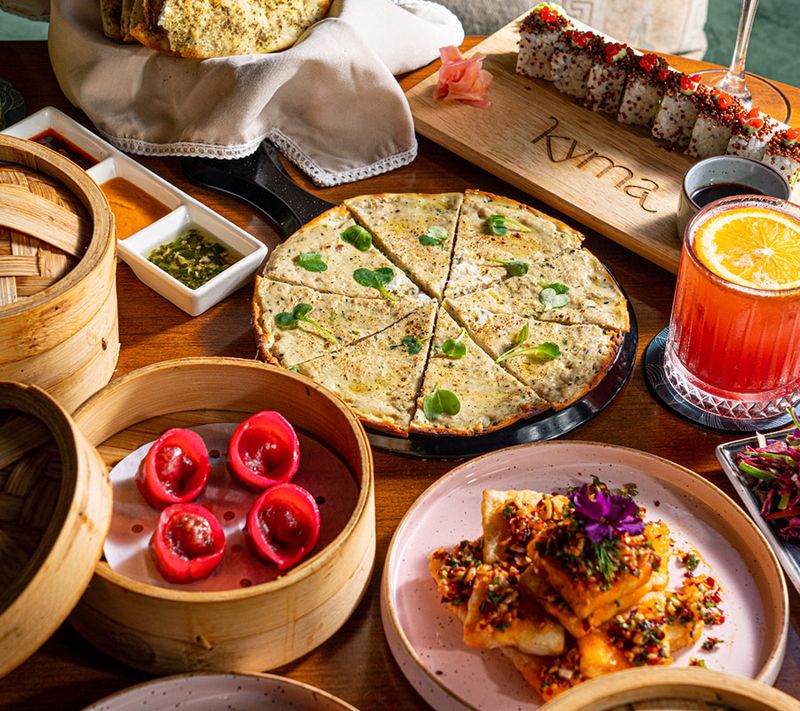 Serving mouthwatering and authentic Mediterranean cuisine, Kyma's new menu features the delectable baked sweet potato, the fiery pumpkin harissa hummus, Kyma's signature brunch special, cold mezze platter. Other culinary delights include the succulent Goong Yang, the vibrant Horenso salad, the crispy and flavourful crispy duck, the perfectly seasoned chargrilled Mediterranean spice John Dory fish, charred lobster served with saffron-infused khameer and potato salad. Oh, did we mention the irresistible lemongrass crème brûlée, the perfect ending to your meal?
Address: Plot C-66, One, G Block BKC, Bandra Kurla Complex, Bandra East, Mumbai
8. Café 49
Café 49 has introduced an assortment of delectable salads and bowls. For a healthy start, go for their avocado and quinoa salad or their Mexican layered bowl, loaded with vibrant flavours and zesty spices. Must-try dishes include the peri peri cottage cheese croquettes, harissa tofu popcorn and spinach cheese cigars. Additionally, there are chipotle tacos and cottage cheese tacos that are sure to transport you to Mexico. Their avocado and jalapeño sushi showcases a harmonious blend of creamy avocado and a subtle kick of jalapeño. The tri-coloured cucumber and cream cheese Sushi promises a delightful burst of flavours and textures in every bite. Solo meals include enticing choices such as kustu curry with tofu and herbed rice, the flavoursome masala quinoa, the indulgent paneer mastani and baby naans, among many more.
Address: CTS 977, Juhu Tara Road, Juhu, Mumbai
7. Kebab Korner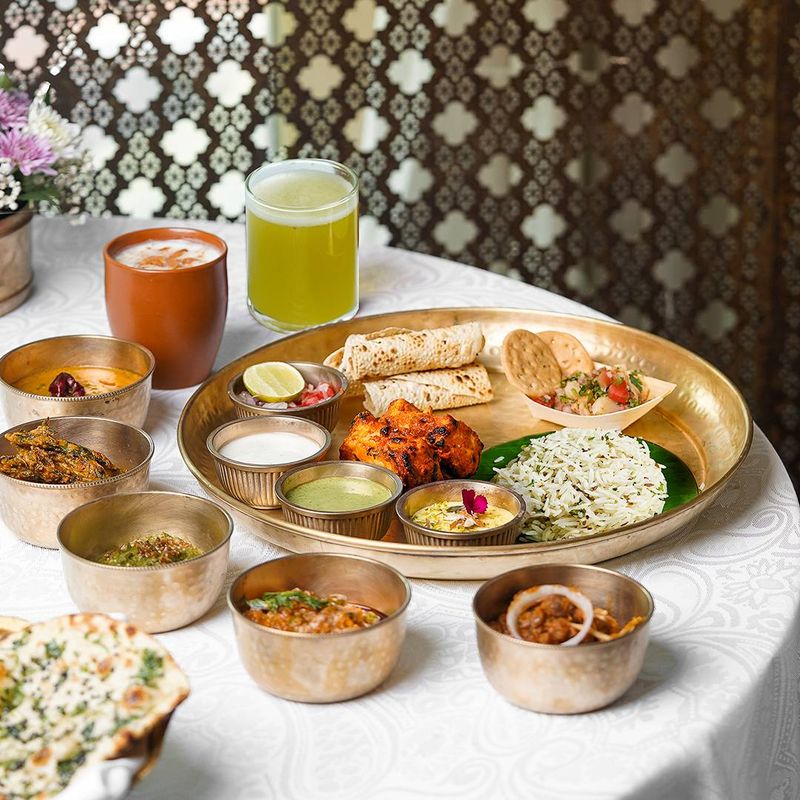 Kebab Korner's latest culinary introduction, The Royal North Indian Thali, promises to be a true delight for enthusiasts of fine Indian cuisine. This feast is a harmonious blend of flavours and artistry and an unparalleled dining experience. Immerse yourself in the regal ambiance reminiscent of India's courts, complemented by live classical music. The ever-changing thali menu offers seasonal beverages, pickles, appetizers, main courses, rice preparations, Indian breads, and a dessert platter. Indulge in unlimited servings, making it a truly satisfying and valuable lunch option, even available on weekends.
Address: Kebab Korner, InterContinental Marine Drive, Level 1, 135 Marine Drive, Churchgate, Mumbai
8. Café Noir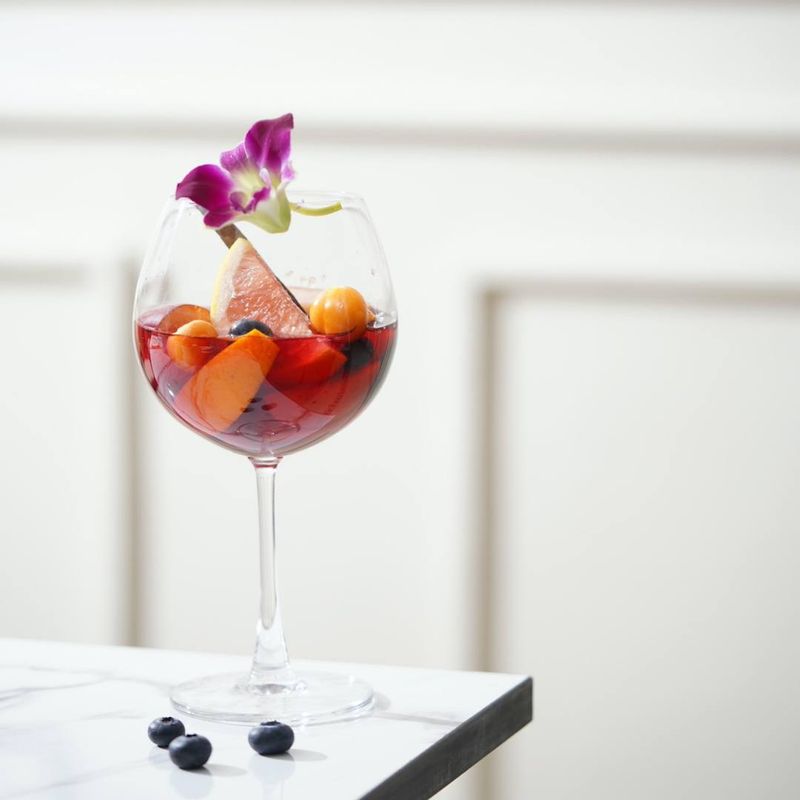 Café Noir's, the French café and all-day diner nestled in the heart of South Mumbai, enticing new wine cocktail menu presents over 15 unique wine cocktails. You will find classic wine cocktails such as sangrias, mimosas, bellinis etc along with creative cocktails such as Dusk To Dawn cocktail, blending the flavours of elderflower, lime, basil, and prosecco with riesling white wine; and Au Vin Rose which combines lychees, peaches, lemongrass, citrus, and flowers. Pair these delightful concoctions with Café Noir's French café-style dishes for a truly satisfying dining experience in their cozy and romantic setting reminiscent of the streets of France.
Address: World Crest, Unit no.1A & 1B, Lodha, Upper Worli, Lower Parel, Mumbai
9. Mag St Cafe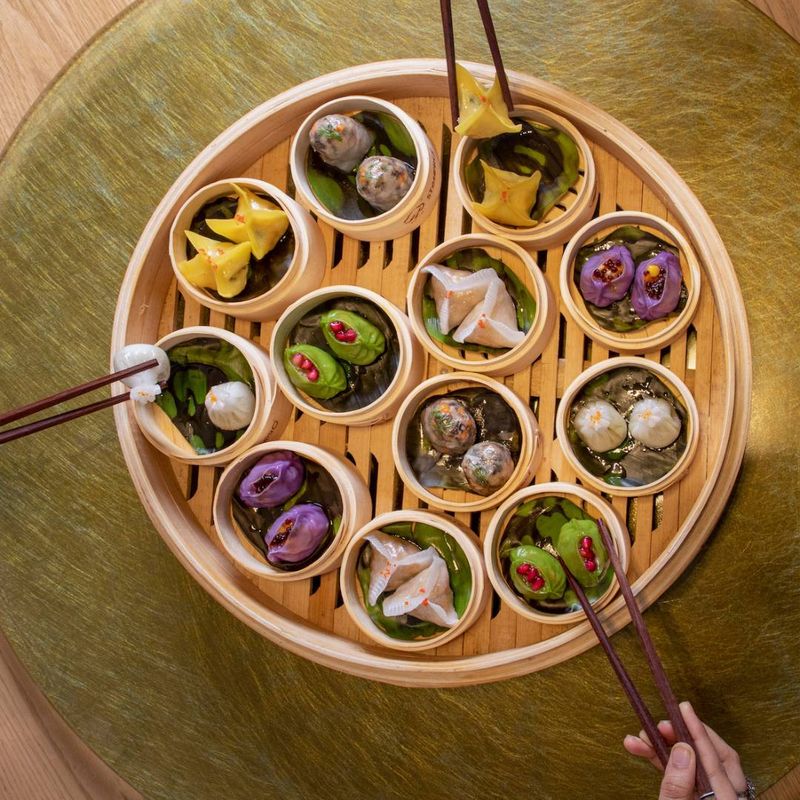 Mag St. Cafe introduces its new Dim Sum & Wok menu at the Lower Parel, following the success of the menu at the Colaba outpost. The restaurant chain extends the delectable offerings to this bustling commercial district in Mumbai. With a selection of 18 authentic dim sum variations and seven flavourful stir-fried dishes, the menu caters to both vegetarians and non-vegetarians, promising to delight loyal customers and newcomers alike.
Address: Lobby, One Lodha Place, Tulsi Pipe Road, Lower Parel, Mumbai
10. Ditas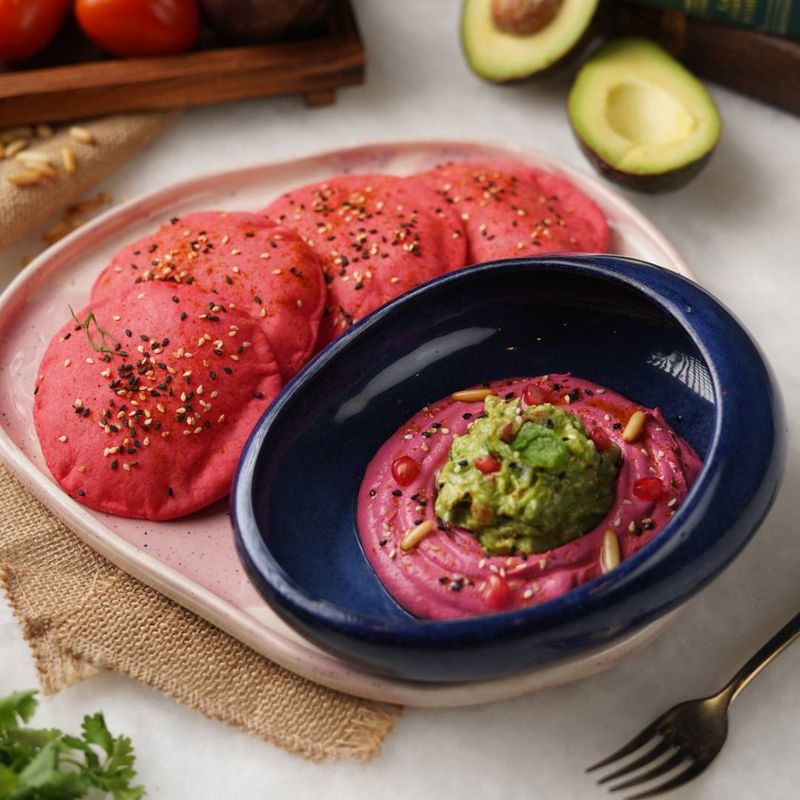 Ditas introduces Ditas Goes Rouge, a culinary experience celebrating the colour red. This unique food festival immerses guests in a sensory journey, offering a special menu that explores expertly curated dishes and drinks, infused with red-inspired elements. The festival features a symphony of red-infused creations, from small plates to indulgent desserts, complemented by captivating Rouge Cocktails and Zero ABV Cocktails. Available for a limited time at Ditas, Lower Parel, this extraordinary festival is set to create lasting memories for all who indulge.
Address: World Crest Ground Floor, Lodha, 402, Tulsi Pipe Rd, Mumbai
11. Woodside Inn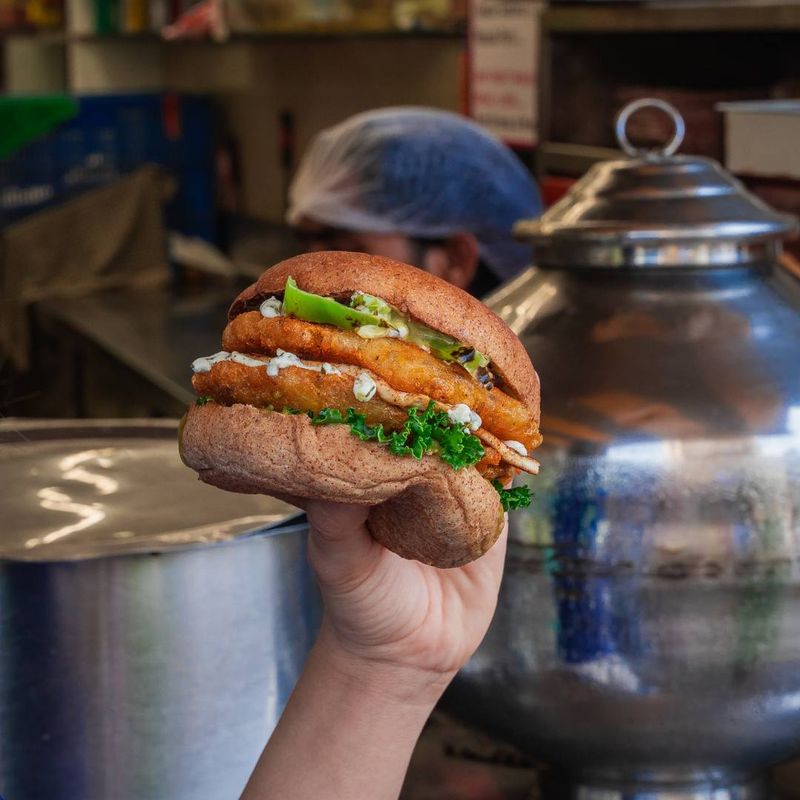 Woodside Inn presents the 16th Beer & Burger Festival, Strictly Street Edition, a celebration of street eats between buns. Pioneering the pairing of beers and burgers since 2008, this festival continues to innovate with exciting pairings and flavors. Drawing inspiration from streets worldwide, the festival offers six craft beers, including the Millet Magic nodding to the global millet movement. The burger menu features delectable options like Saigon Kick, Banging Buff Patty, and Goila Gully Special by Chef Saransh Goila. The festival also includes fun events and live music.
Address: Colaba, Bandra and Andheri 
12. The Westin Garden City Mumbai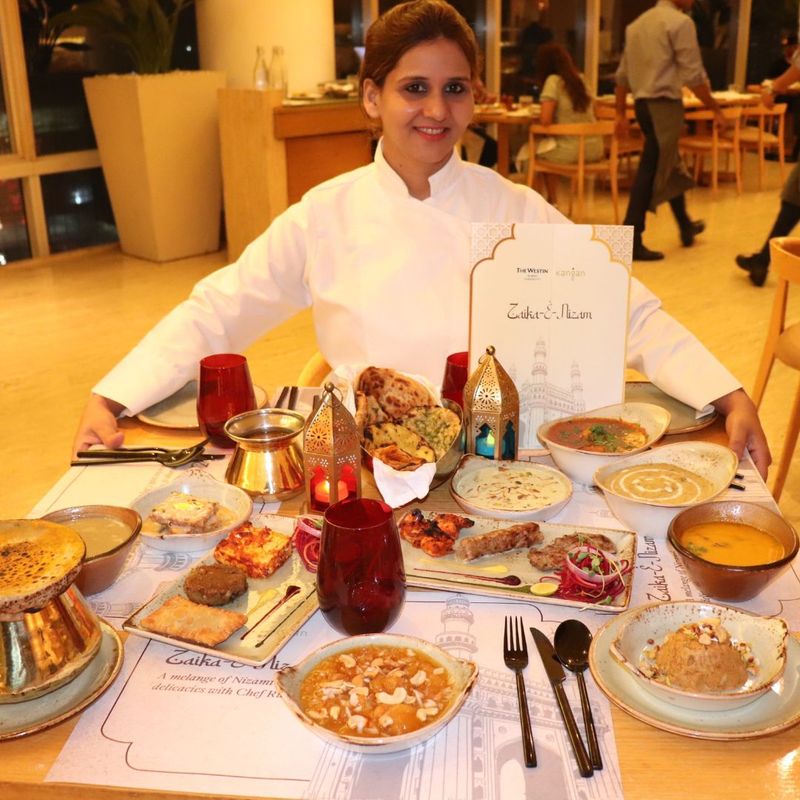 Experience a culinary extravaganza at Kangan, The Westin Garden City Mumbai, as they present "Sultans of Spice," a melange of Nizami delicacies. Chef Ruheen takes you on a journey through the opulence of Nizami cuisine that she has mastered over the years, blending vibrant spices with the finest ingredients. An experienced chef who has learnt traditional Hyderabadi cuisine from her grandmother, she brings authetic flavours and the rich culinary heritage of Hyderabad in the mouth-watering spread. We suggest you wolf down the soft and succulent kebabs: prawns, pathar ka gosht, and chicken, have hearty bowls of flavourful and nourishing paya nihari, the sour dal and the fragrant biryanis. Every dish promises a taste of the royal kitchens. Available for a limited time, head to Kangan for an enchanting and unforgettable dining experience. 
Address: Kangan Restaurant, The Westin Mumbai Garden City (available till July 27, 2023) 
13. Cafe Duco x Hundo Pizza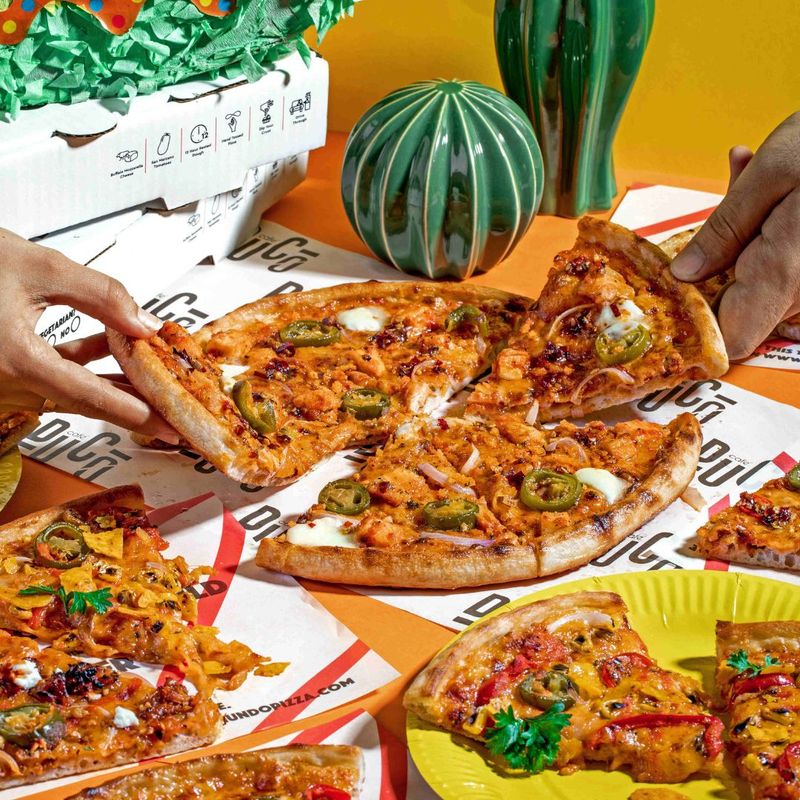 Cafe Duco, a renowned Latin American eatery, and Hundo Pizza, a celebrated gourmet pizzeria, have joined forces for an exceptional collaboration. Chefs Urvika, Kabir, and Ronak, bonded by their passion for food, are back together after a decade to present a fun and extraordinary limited-edition menu for this month. The menu showcases a delectable fusion of Hundo Pizza's expertise with Cafe Duco's creative flair. From the standout 'Birria Lamb' pizza to the fiery 'Chilli Cheese' and smoky 'Chipotle Chicken', these pizzas promise to captivate all taste buds. Don't miss this irresistible culinary experience!
Address: Available at Hundo Pizza stores in Bandra, Andheri, Powai and Churchgate
---
Photo: Featured brands