Home chefs are having a moment right now. These spirited women (and some men too) are indulging people with food from their native lands and even heirloom recipes preserved painstakingly. More than just a meal, the food is an education in culture and cuisine.
Here are seven of them leading the charge in Mumbai:
1. Saundha for rustic Bihari food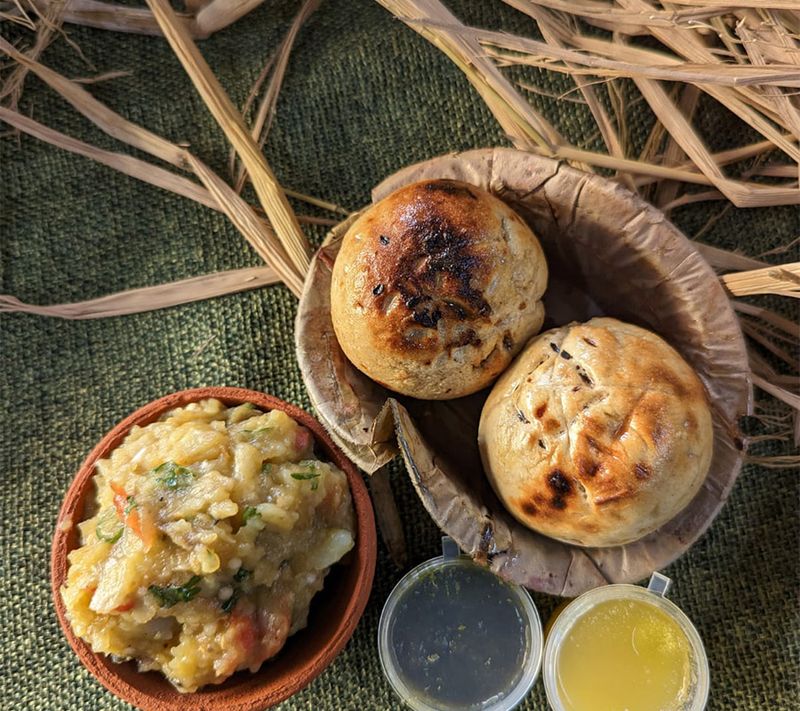 When husband-wife duo Gaurav Verma and Divya Johry couldn't find their native Bihari food in Mumbai, they decided to do something about it. This led to the birth of Saundha — a home kitchen for slow-cooked, rustic Bihari food. Think smokey litti with fiery mustard oil laced chokha, sumptuous sattu paratha, tangy and spicy ghugni chaat and creamy rice kheer.
Non-vegetarians will love the Champaran (Ahuna) mutton cooked and served in a sealed clay pot. The nutritious and cooling Sattu Sharbat comes in handy to wash down all the spices. "Bihari food remains underexplored to a large extent. With people now opening up to new cuisines, there is a great demand for food from Bihar. The choice of spices, cooking techniques, reliance on seasonal produce and cooking utensils combine to deliver rustic flavours," says Divya Johry.
To place an order, call or WhatsApp: 8655143772
Instagram: @saundha_
2. Kanak by Sherry for Himachali food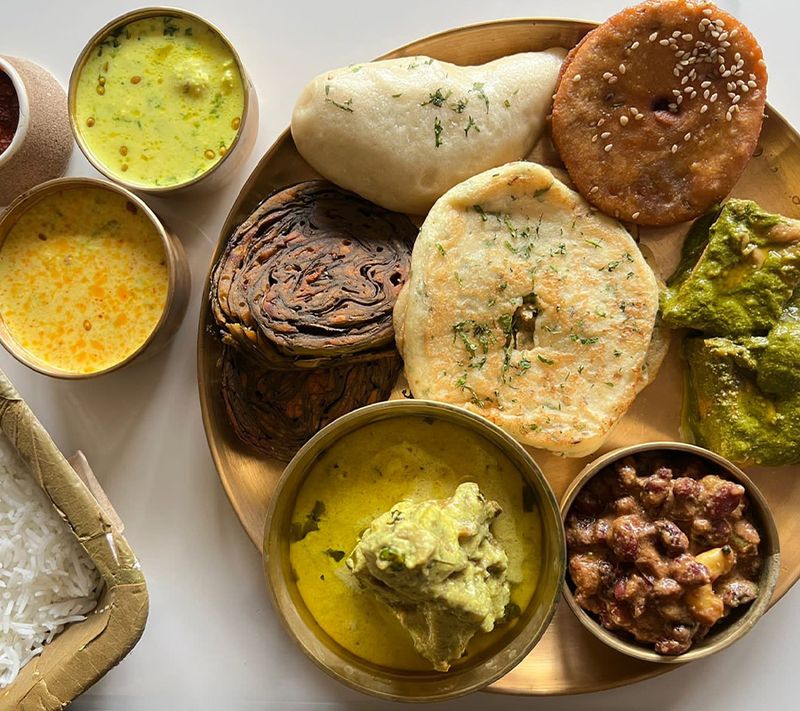 A taste of the hills is what Sherry Mehta serves up at her home kitchen Kanak. This Himachal native started cooking when she was 13 and hasn't stopped ever since. Her chaa gosht, chana madra and sepu wadi are mouth-wateringly delicious, along with Himachali breads such as siddu, babru and baturu. But if you want a full experience, I suggest the dham (Himachali thali).
"Dham is typically cooked in copper vessels by specialist chefs called boti. No dham is complete without madra, mahni and khatta. Interestingly, botis avoid the use of onion and garlic in dham and instead use curd and amchoor (dried mango powder) to enhance the flavours. The other reason being the easy availability of the dairy products in the state," explains Mehta, who sources most of the ingredients from Himachal. The food is simple yet exquisite with a slight influence of Tibetan cuisine.
To place an order, call or WhatsApp: 9920622379  
Instagram: @kanakbysherry
3. Odiya Bhoji for Odia food
Sneha Senapati started cooking Odia food when she moved from Bhubaneswar to Mumbai for her education. "Like anyone living away from home, I missed home food immensely. And then I learnt that no one knew what Odia food was, let alone any Odia restaurant in Mumbai." That marked the beginning of Odiya Bhoji, a home catering venture.
First-timers must definitely try gupchup (Odia-style pani puri), Cuttack Dahi Bara Alu Dum (an unique chaat which originated in the city of Cuttack), Bara & Ghuguni (a popular street food made of white peas gravy with wada) and Chicken egg roll. Manksa Alu Jhola, a mutton curry with large chunks of potato, is another compelling dish as also Chicken Patrapoda — roasted chicken wrapped in sal leaves. For dessert, there is Chennapoda, a traditional Odia cheesecake, among other delights.
The dishes are low on spices and rely on seasonal produce such as pumpkin flowers and various kinds of leafy vegetables such as moringa, neem buds, fish, etc. "My food is extremely simple and based on my mother and grandmother's cooking," says Sneha. And that's the best part of Odiya Bhoji.
To place an order, call or WhatsApp: 7596643020  
Instagram: @_ras_sassy_
4. Malwa region food (Madhya Pradesh) by Anuradha Joshi Mendhora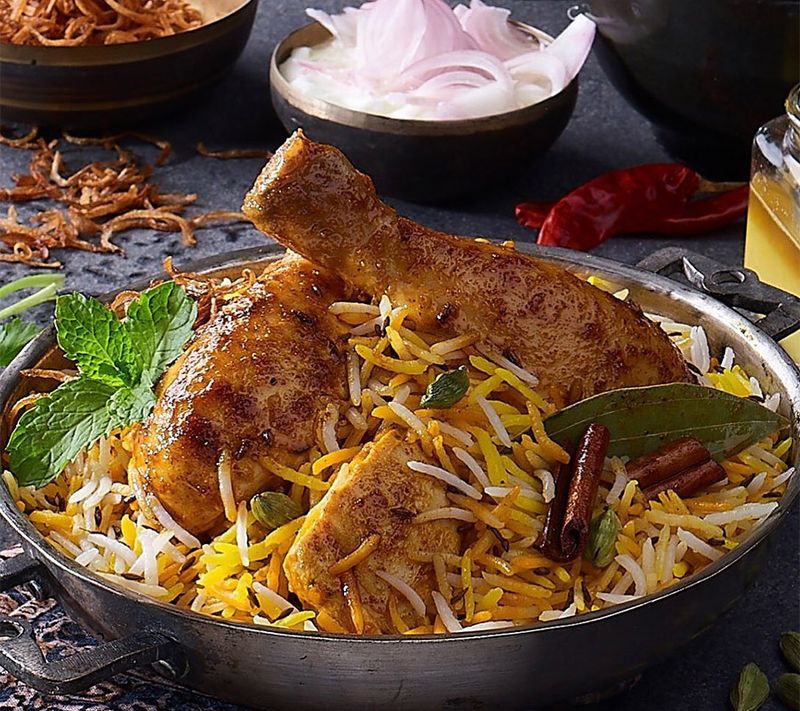 How about some royal delicacies from Western Madhya Pradesh? Anuradha Joshi Medhora's Charoli Foods serves the food of the royal kitchens of the Malwa region in Madhya Pradesh. Rare dishes such as Kheema Banjara, a family recipe passed down by her maternal grandfather; Gulab ki Kheer, which is cooked over four hours using handpicked basra roses; and even a Maas Ka Halwa, halwa made with meat, dot the menu.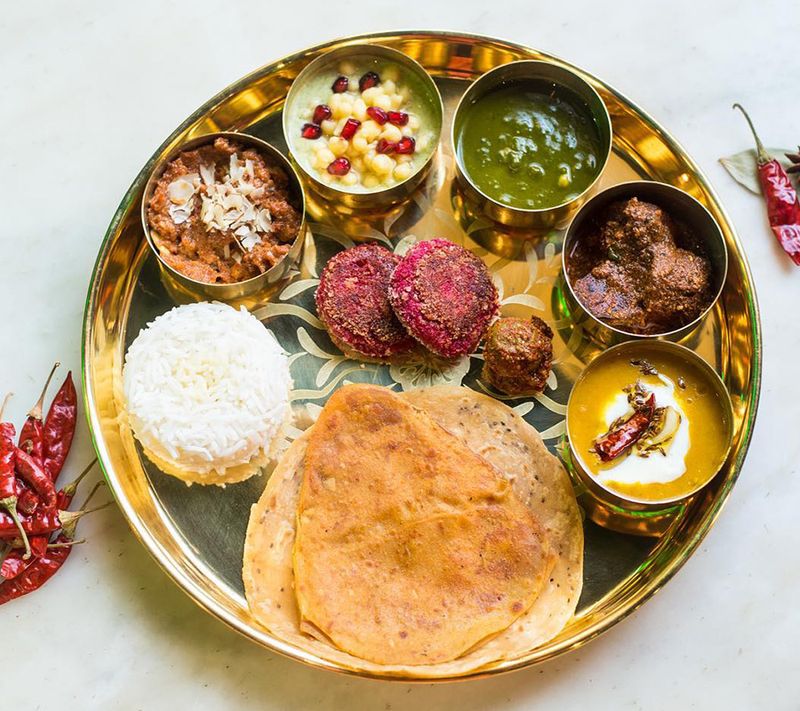 There's a home-style Safaed Daal or white urad dal slow-cooked over 24 hours which gives the dal a nutty taste. My favourite is the santre ka maas where meat is slow-cooked on an open flame with oranges from Nagpur. It's tangy, spicy and smoky all at once. For a quick snack, order the taftan pockets which are stuffed with kebabs, tangy imli chutney, spicy coriander chutney, a secret curd sauce, crunchy salad and then topped with some crispy almonds. If you have a sweet tooth, order the gajar ka halwa or the lasun ki kheer.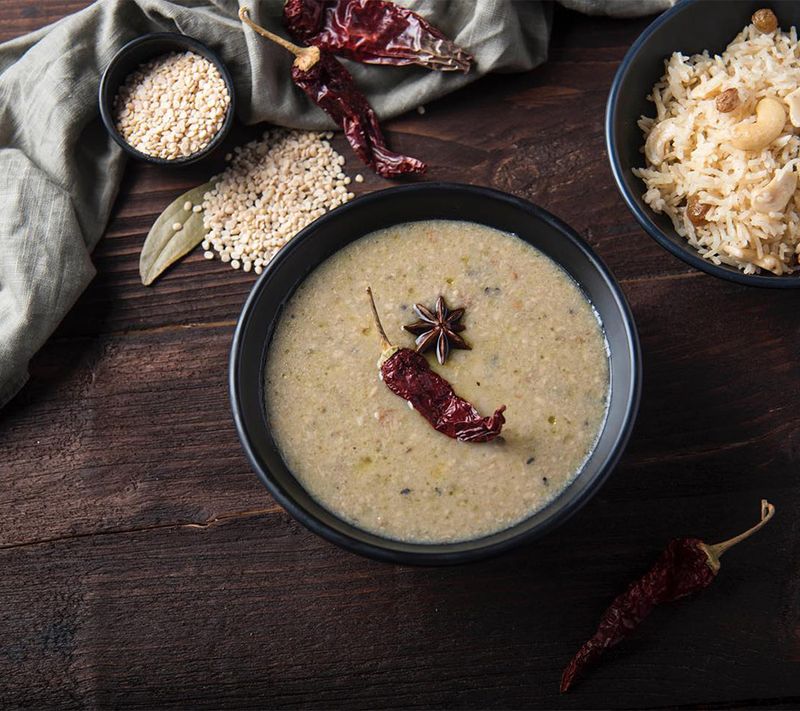 To place an order, call or WhatsApp +919833549949
Instagram: @charoli_foods
5. Kashmiri food by Jasleen Marwah - Namak Swaad Anusaar
Kashmiri food is pretty hard to come by in Mumbai and authentic versions even more so. But Jasleen Marwah fills that gap with her home-cooked Kashmiri meals that are packed with flavour. While slow-roasted rogan josh, nadru ke kebab (lotus stem kabab) and mutsch (dreamy mutton koftas) are good all through the year, winters bring special delicacies like gushtaba (silken mutton meatballs), rista (Kashmiri mutton kofta), lahaabi kebab (mince meat kababs), methi Maaz (a delicious mutton and fenugreek dish), seekh kebab and pulaos. Don't miss Marwah's intensely slurpable yakhni. It's a tough call to make when it comes to desserts. The rice phirni or the richly decadent shufta? Don't think, call for both!
To place an order, call or WhatsApp: +91 98204 53001 or order via Instagram.
Instagram: @namakswaadanusaar
6. Parsi food by Mahrukh Mogrelia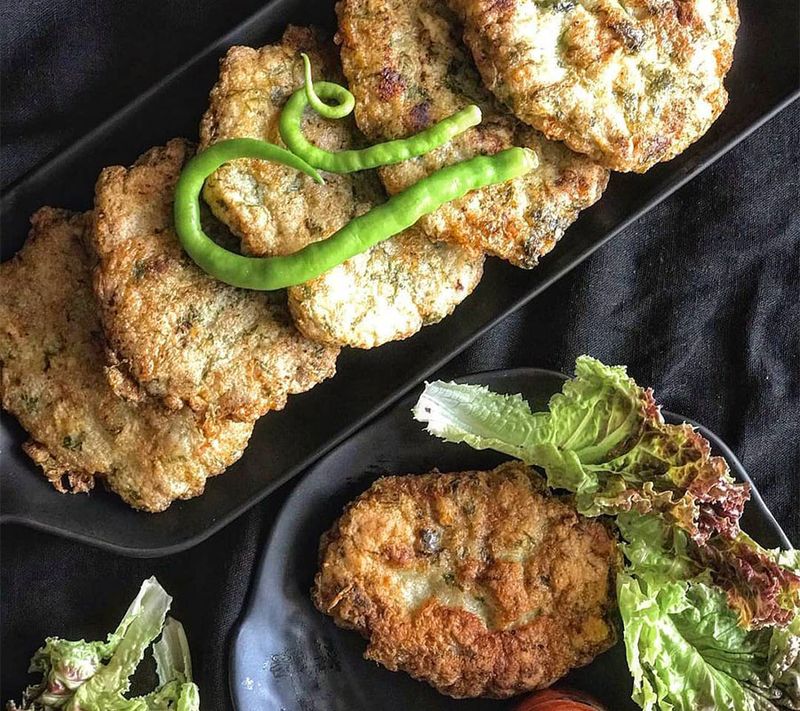 Though Parsi food is not hard to find in Mumbai, the best are the ones at Parsi homes! Mahrukh's food pop-up at her residence is a fun way to indulge in the cuisine. You can even accompany the home chef to the market and watch her pick the freshest of  ingredients — right from fish from the dockyard to spices and herbs.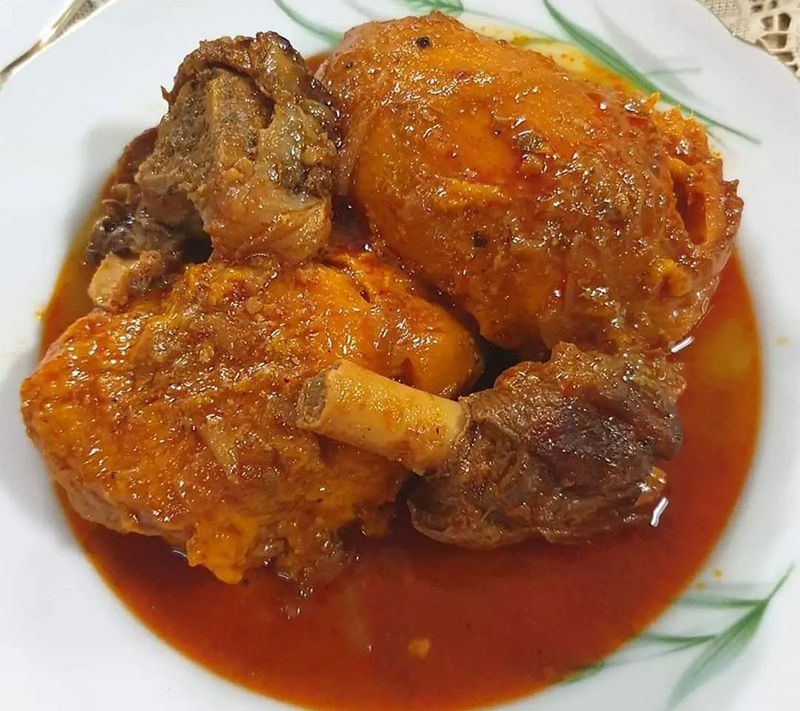 Mahrukh's food pop-ups are themed and range from traditional Parsi Bhonu (the food at Parsi weddings) to seafood. Apart from the popular dhansak, salli boti, prawn curry rice, chicken farcha and patra ni macchi, Mahrukh also makes a delish prawn-filled akuri (Parsi-style masala scrambled eggs) and a very special dish made of the yellow yolk from gauti chicken eggs.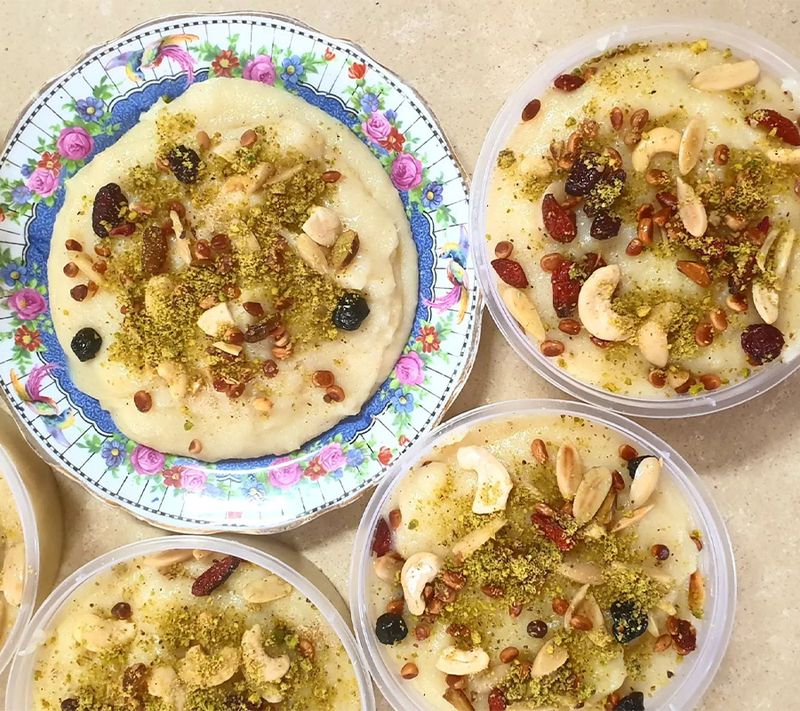 To place an order, call or WhatsApp: +91 98925 13577
Instagram: @mahrukhskitchen    
7. Syrian Catholic food from NaironFire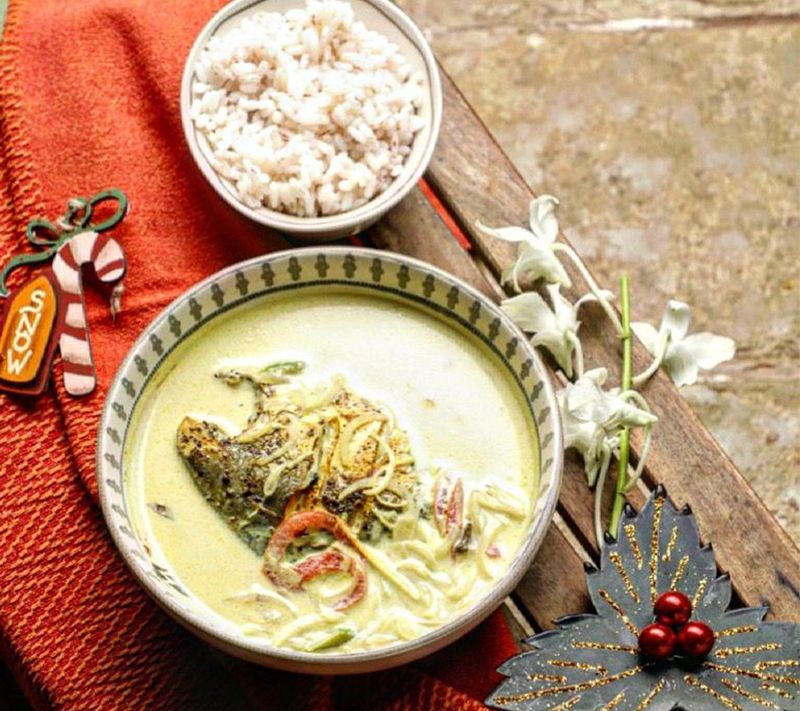 How about some delicious food from Kerala? Not the regular 'Mallu' food but lip-smacking Syrian Catholic dishes from NaironFire. "Apart from the fact that there are some dishes that only Syrian Christians make, the primary difference lies in the techniques used to make the meats," says chef Sara Jacob Nair. "We typically reverse braise the meats as opposed to cooking in the fried masala. Also, instead of roasting the masalas we mix them with water and make a paste for curries. The garam masala used for different meats has different hero ingredients as opposed to a one-size-fits-all masala," explains the chef.
Classics from the menu include mappas, meen moilee, meen vevichathu (fish in spiced water and brindleberry) meen pollichathu (fish in banana leaf) kozhi nirachathu and more. My recommendations? Just go for the Nasrani Prawns (home-style prawns that just melt in the mouth), Nadan chicken curry (chicken in a roasted, stone ground coconut gravy), Pork Fry and buff pepper fry. Vegetarians will love the delicately spiced stews and the tongue-ticklingly good Manga Curry. The food is tasty, home-style and wholesome. What else can you ask for?
To place an order, call or WhatsApp: 91 93240 59522 to order / DM @naironfireindia (Instagram)
---
Photo: Featured Brands