The Bombay Sweet Shop, a brainchild of Hunger Inc. Hospitality, has opened its second outlet in the heart of Mumbai's coolest neighbourhood, Bandra. As expected, it is a dessert haven, where innovative creations and classic flavours converge to create a truly magical experience. 
Gone are the days of sugar-soaked gulab jamuns; instead, picture yourself indulging in crispy Gulab Jamun Churros, freshly made in front of you. The fusion of desi delights and international influences is evident in dishes like "Chole Bhature" Mezze, where the beloved Indian delicacy meets a Mediterranean platter, served with a baked bhatura. The surprises don't end there, as Bombay Sweet Shop even offers a unique 'After-Hours Dessert Menu' that unveils itself when the city truly comes alive - after 8 pm. It consists of delightful desserts like: Fancy-ish Bread Pudding, Not Your Mama's Malai Toast, Cherry Gola Granita, and Raspberry Ice Cream Float.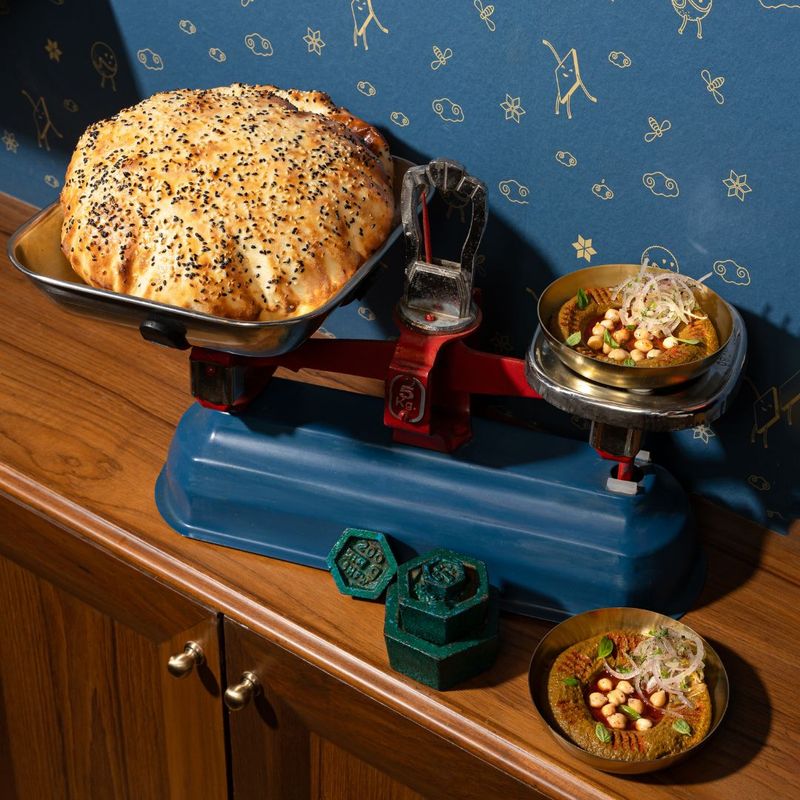 The interior of Bombay Sweet Shop reflects the whimsy of its offerings, blending the charm of a mithai shop with contemporary aesthetics. The menu boasts a delectable array of 100% vegetarian sweets and savouries, catering to all tastes and cravings. From Turkish Kunafa Hot Puffs to the inventive Rasgulla Tiramisu and the Gymkhana Cold Coffee Softie, every treat promises to delight the senses.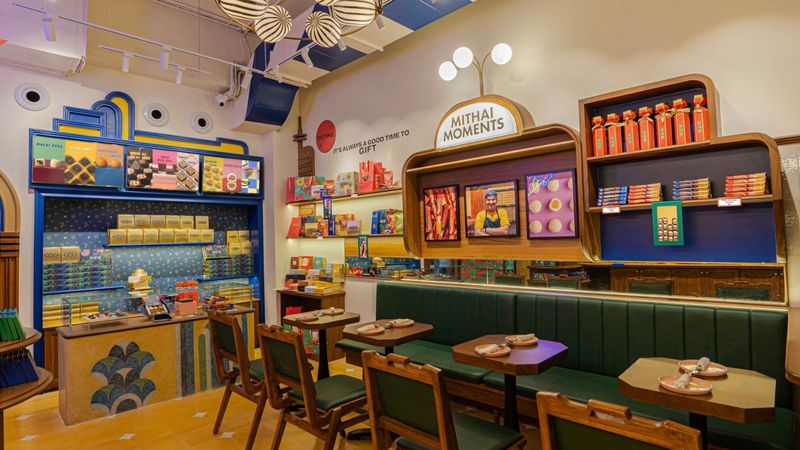 For fans of traditional Indian chaats, Bombay Sweet Shop introduces a twist with dishes like Dhokla Toasties, Bhutta & Burrata, and Avocado Papdi Chaat, showcasing the brand's commitment to marrying technique with innovation. Even the ice creams get an interesting makeover, with pao meeting this classic dessert to create a delightful fusion.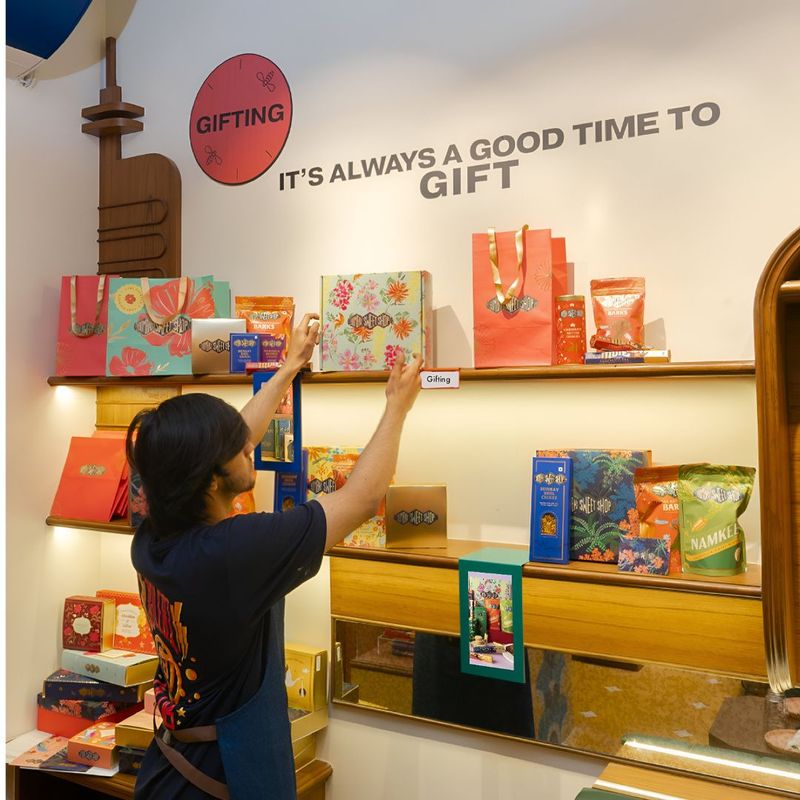 Beyond being a dessert lover's paradise, Bombay Sweet Shop doubles up as the ultimate gifting destination. Customers can find a plethora of edible gifts, beautifully packaged for any occasion or celebration. Adding a personal touch, the DIY corner makes the gifting process even more special and convenient. 
As the boundaries between mithai shops and dessert bars blur, Bombay Sweet Shop stands out for its creativity, playfulness, and dedication to bringing wonder and joy to its patrons. Step into this contemporary mithai haven and embark on a delightful journey through the world of innovative, indulgent, and soul-satisfying sweets.
---
Photo: Bombay Sweet Shop