Winter brings with it an array of fresh and colourful produce which takes several forms on the plates of Indian states. Check out what people from different parts of the country eat during winter and we bet your mouth will be watering by the end of this list!
Kashmir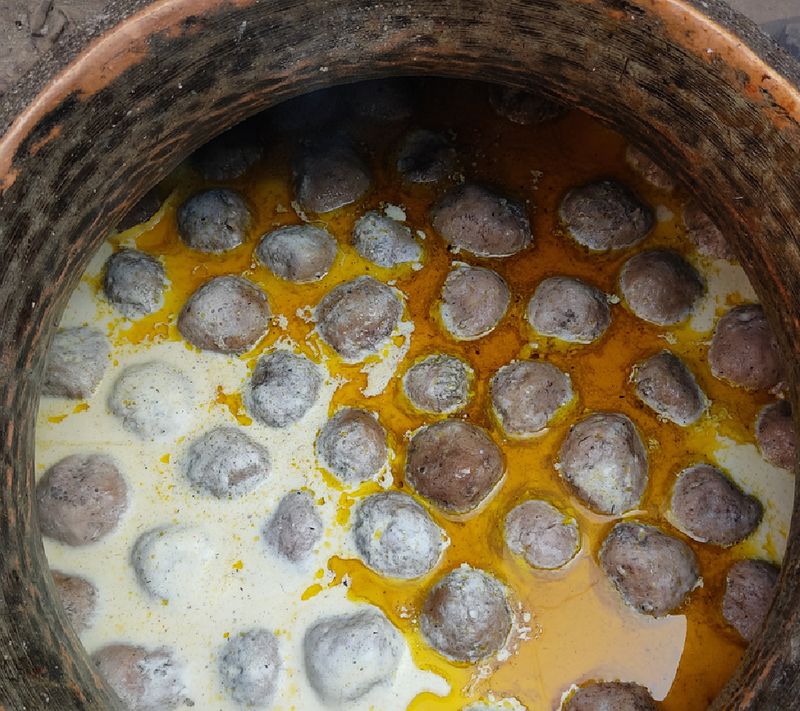 As the temperature drops, the aroma of Gushtaba, Rogan Josh and Harisa engulfs Kashmiri homes. While Gushtaba and Rogan Josh are now available year-round, Harisa makes an appearance on menus only in winters. A traditional mutton and rice preparation mixed with spices such as fennel, cardamom and cloves, Harisa is made with lean mutton and eaten with kander czout, a local bread. High in fat content, the mutton dish helps to keep warm in Kashmir's bitter-cold weather.
"Kashmiri Pandits in the region also relish dried fish and vegetables during the season," informs Renu, a Pune-based Kashmiri Pandit who often hosts authentic Kashmiri meals via Authenticook.com. Drying and storing vegetables such as brinjals and bottle gourd is an annual winter ritual for Kashmiris. "The hokhegad is a popular dried fish from the Jhelum River," says Renu and adds, "These ingredients are first soaked in hot water and then cooked in curd with a mix of local spices such as fennel seeds powder, dried ginger powder and asafoetida."
Uttarakhand
During the winter months, the spotlight is on millets, lentils and grains in Uttarakhand. "Maduwa (ragi), bhatt ki dal (black soybean) and bhang (hemp seeds) are popular ingredients during the season," says Chef Sidharth Bhardwaj, Executive Chef, JW Marriott Mussoorie Walnut Grove Resort. "Black soybean is used to make a nutritious lentil soup or halwa and ragi is used to make roti. Hemp seeds, on the other hand, are used to make a spicy chutney or kheer," informs the chef.
Delhi, Haryana and Punjab
No points for guessing what defines winter in this region. No sooner has winter arrived that sarson ka saag with makkai ki roti takes over every kitchen in Delhi, Haryana and Punjab. Locals can't imagine braving the chilly season without this classic combination of mustard greens with freshly-made maize flour bread topped with dollops of white butter.
"Apart from this, the chole-kulche that one gets in Punjab during winter is an absolute must-have," says Chef Ajay Thakur, head chef, Hitchki.  "Sure, the combination is now available year-round but the dish you get in Punjab during winter is to die for," adds the chef while salivating over the thought of soft kulchas prepared in a tandoor and chole which is cooked for over four hours before serving.
Uttar Pradesh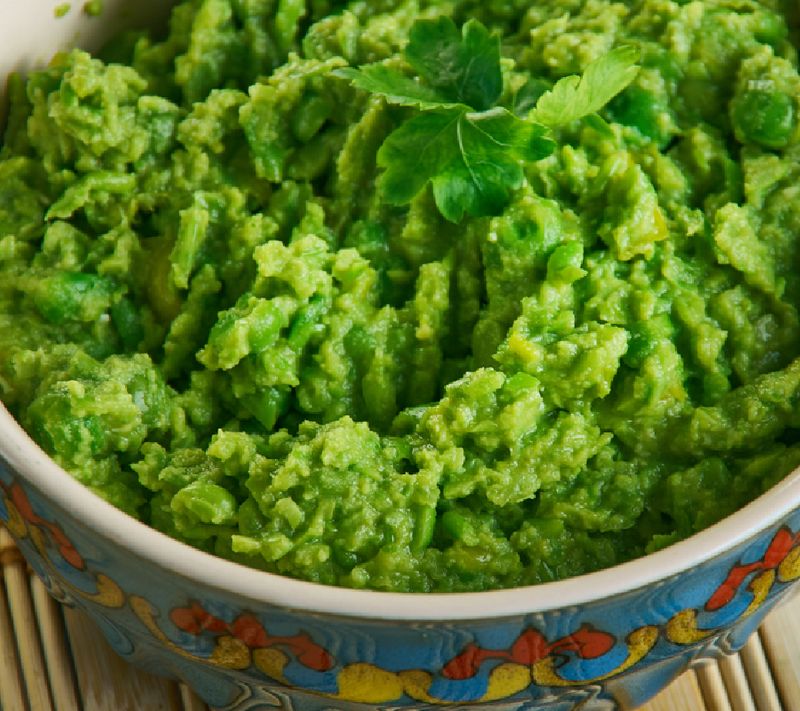 Fresh green peas symbolise winter in Uttar Pradesh. "Peas may be available during all seasons but the best ones can still be found only during winter," says Asha Nirmal, a homemaker from Kanpur. "The seasonal ones are juicier and sweeter than the off-season produce. Traditionally, we use these to prepare nimona, a spicy pea and potato curry, which is eaten with rice," she adds.
Meghalaya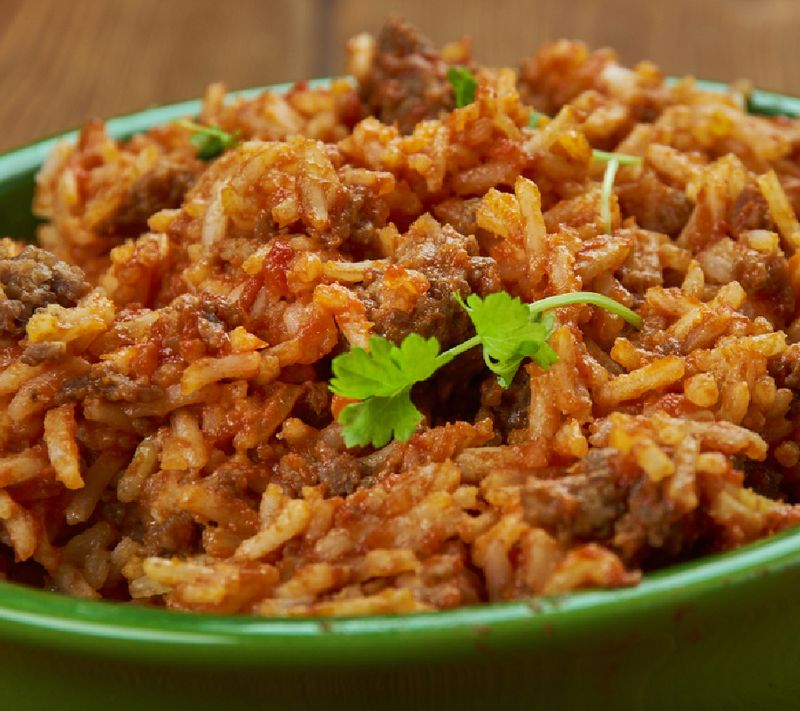 "Meghalayan winter is incomplete without Jadoh, a traditional rice dish prepared in pork or chicken fat," informs Therisia Pohlong, a Shillong-native. "The other two dishes that are popular during winter are  dohneiiong, a pork dish made with black sesame paste and soybean, and tungrymbai, which is fermented soybeans. These dishes are also part of the Christmas special meals in Shillong," adds Pohlong.
West Bengal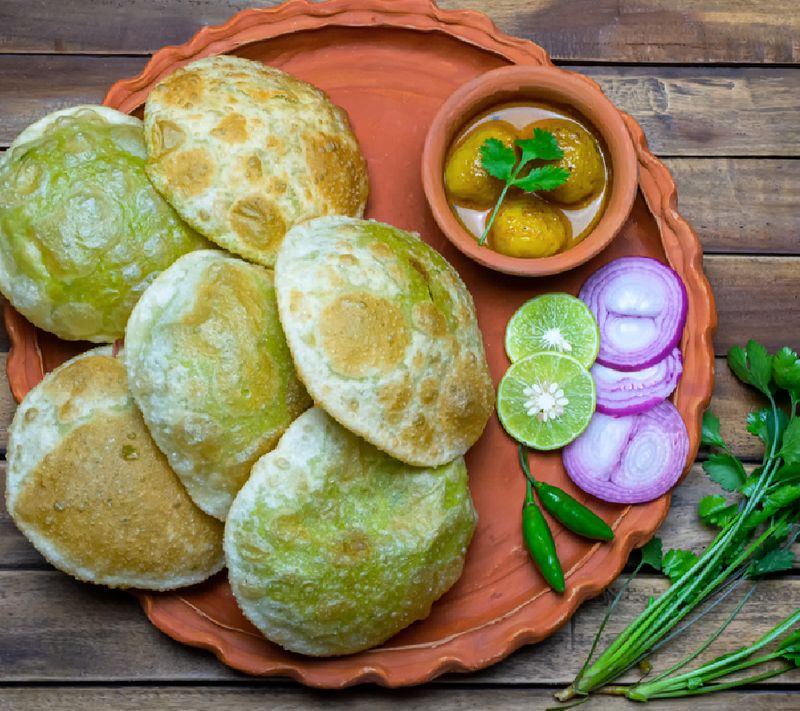 Folks in West Bengal make the most of the abundant winter produce. "Green leafy vegetables such as mulo shak (radish leaves), sorshe shak (mustard leaves) and methi shak (fenugreek leaves), apart from the usual seasonal produce like carrots, green peas and new potatoes, dominate meals during winter," says Urmimala Deb, a Mumbai-based Bengali. Koraishutir kochuri (green peas kachori), phulkopir singara (cauliflower samosa) and alur dom are vegetarian favourites during winter. Meanwhile, for meat lovers Deb says, "Kosha Mangsho, a mutton curry cooked with ground and whole spices, with luchis (maida puris) proves to be pure bliss!"
Assam
In Assam, winter means duck meat season. It is said that the ducks at this time of the year are healthier and meatier which enhances the meat's flavour. The Kumurat diya hanhor mangxo, a duck meat curry cooked with ash gourd and spiced with black pepper, is a local delicacy during the season.
Rajasthan
Like Uttarakhand, Rajasthan too brings out its variety of millets to cope with the intense dry winter. "Bajre ka khichda, loaded with ghee, is a winter staple," says Purvi Bakliwal, a Mumbai-based advertising professional. "It is traditionally eaten with gur (jaggery) but I like mine with a spicy garlic chutney," she adds. "Raab, a warm drink made with ghee, bajra, jaggery, dry ginger powder and carom seeds, is another winter favourite," says Bakliwal. The lilva (green pigeon peas) kachori is a must-try too.
Gujarat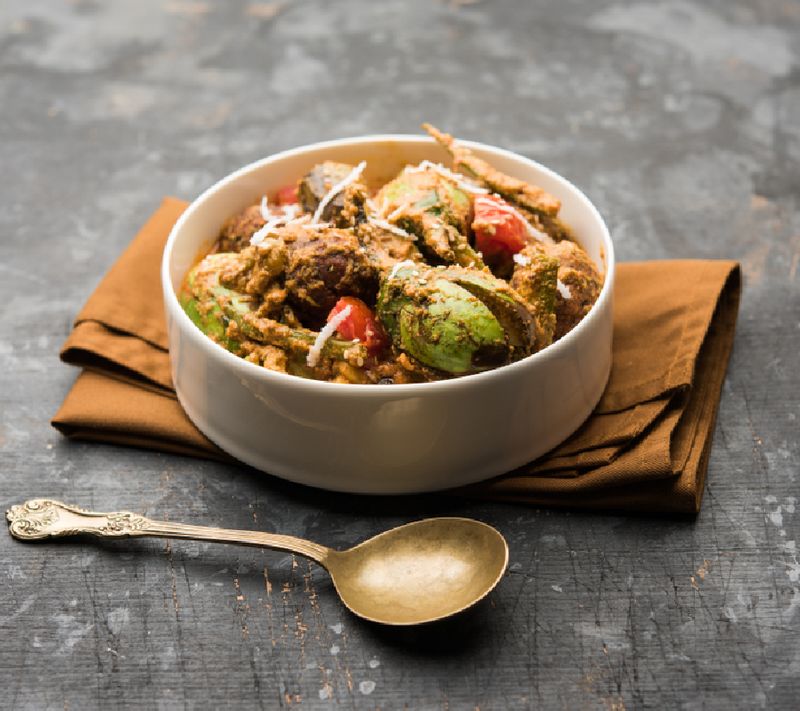 Gujaratis make the most of the season's produce by preparing undhiyu or oondhiyo. Nimu Kanojiya, a homemaker from Viramgam in Gujarat, says, "Pardon me for being dramatic but undhiyu isn't a delicacy, it is an emotion. With over 20 ingredients including at least 8 to 10 vegetables, a bunch of spices and muthiyas (a type of steamed Gujarati snack), undhiyu is the ultimate celebration of winter produce." Click here to read more about this delicacy which is served with hot puris. Other winter favourites from Gujarat include surti ponk (a tender sorghum bhel-like mix), bajra no rotlo with Kathiyawadi ringna no olo, and val papadi nu shaak.
Tamil Nadu and Andhra Pradesh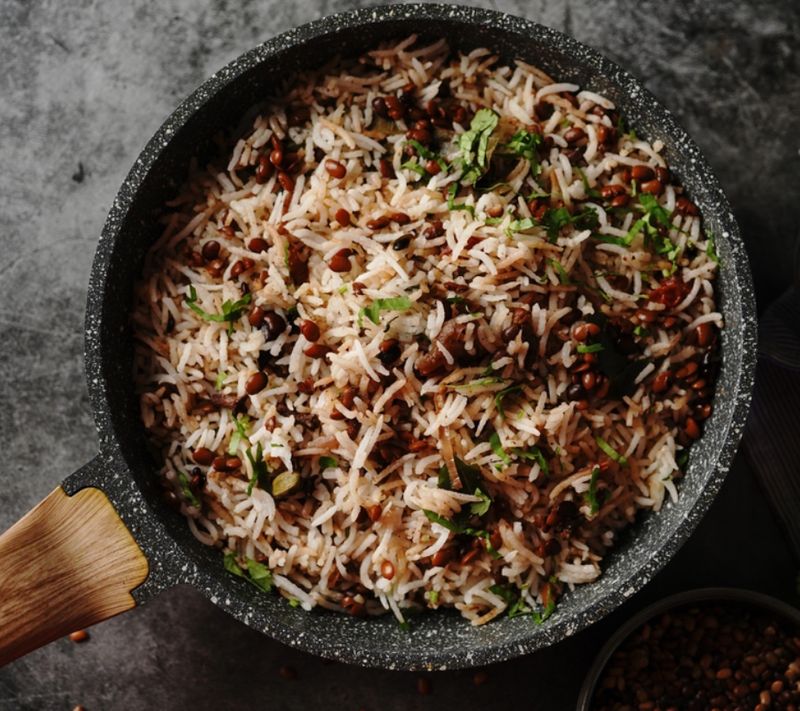 These states don't experience bitter cold weather like the north of India but it certainly gives them a much-needed breather from the summer heat. Tamil Nadu and Andhra Pradesh feast on kollu rasam or ulavacharu, a soup made with ground horse gram.
Telangana
When it comes to Hyderabad, the capital of Telangana, Chef Mahesh Padala, executive chef at the Westin Hyderabad Mindspace, says, "Nalli nihari tops the popular winter delicacies list. Sure, it is a breakfast dish but one can enjoy it any time of the day during this season to give their body with much-needed warmth."
---
Photo: Shutterstock