The Indian bartending community is steadily carving out a niche for itself—from dominating professional competitions to heading some of the most prestigious bar programmes and even turning into entrepreneurs running award-winning bars. One such Indian who has become India's pride and joy is Sandeep Kumar. In the bartending community, he is best known as the good-natured bartender who started one of Hong Kong's most successful speakeasy-style bars, The Wise King.
The name and the concept behind the bar is a far cry from Sandeep's Indian roots. It is, as a matter of fact, a homage to the 13th-century Spanish king, Alfonso X of Castile, who is responsible for the Spanish tradition of tapas. Legends say that it was Alfonso X who passed a decree that no alcoholic beverage could be served without food. For Sandeep though, it was the love for all things classic but with an edge that drove the concept for the Hong Kong bar. In 2018, the two-time Bacardi Grand Prix National Champion opened the doors of The Wise King. The establishment immediately became Hong Kong's must-visit hotspot and has won multiple awards since year one, including a rank in Asia's Top 50 Bars list four years in a row.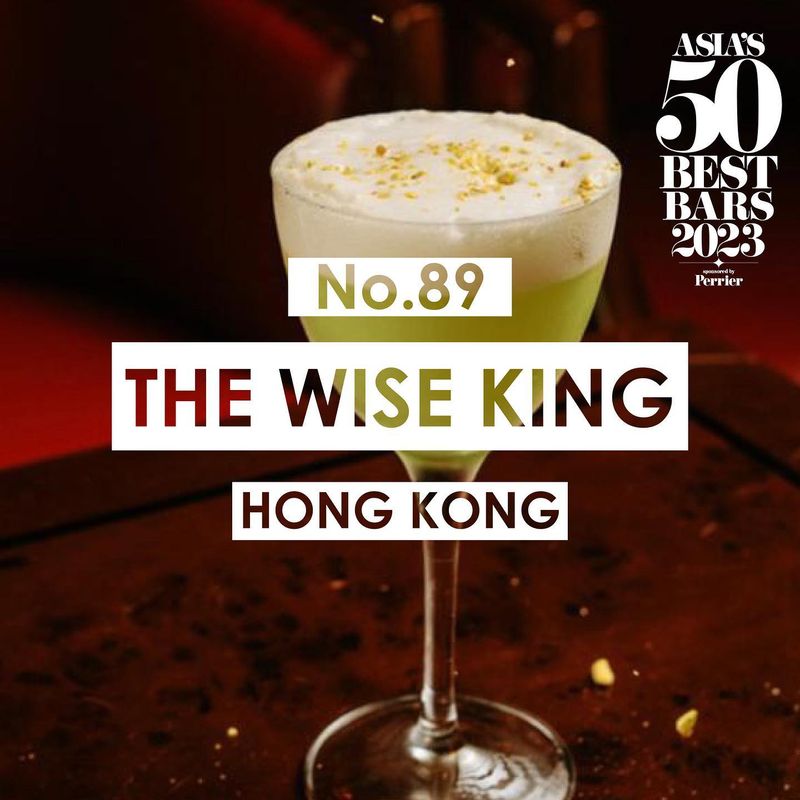 Sandeep originally hails from Bengaluru, it is also where he started his career with the Taj Group. He later moved to Dubai and then to China. "In China, I worked with Giancarlo Mancino consulting and travelling all over the world. It was during my time working with him that I found my passion for classic cocktails. Over time I found my own expression in cocktails, which I describe as 'classic with a twist'," he shares. Mancino is an Italian bartender and entrepreneur who has a name internationally for setting up some of the best bars and beverage programmes. He is also the man behind Mancino vermouth.
Eventually, Sandeep made his way to Hong Kong in 2011 when he became the beverage manager of a popular bar of its time, Kowloon Tang, before setting up The Wise King in 2018. "When I first moved to Hong Kong, the cocktail culture was just starting to take off; till that time Singapore was the place to be for cocktails. And then Hong Kong became big," he says of the evolution of the port city.
And now, he is bringing his speciality of adventurous classic cocktails to Bengaluru. Sandeep will be at the RBar, Renaissance Bengaluru for a bar takeover on October 6, 2023. He promises that the evening will be an exciting one. Sandeep's cocktail menu for the evening is inspired by his early days in Bengaluru while staying true to the essence of The Wise King. "Classic cocktails is what I am known for, but the menu for RBar takeover is inspired by popular Bengaluru drinks that have The Wise King touch," he says—explaining how he plans to use buttermilk, locally called majjige, in a cocktail named Malhar Majjige In Matka. He also lets us in on the secret that it is the first time for this cocktail, but he is sure it will be a success.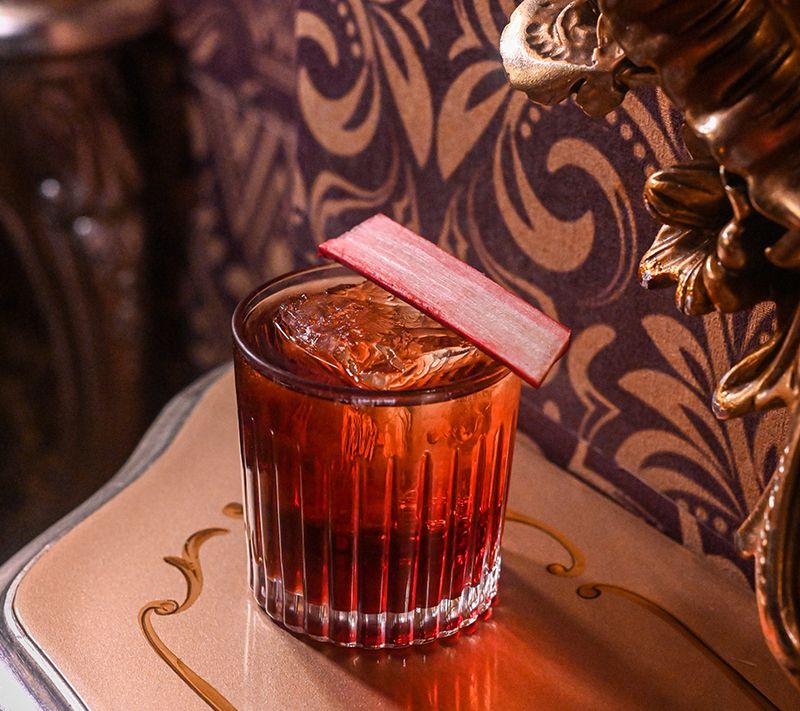 "All the cocktails at The Wise King takeover of RBar are designed to cater to all the five senses," he informs adding that the cocktail menu is akin to a four- or five-course dining menu. "The sixth drink, MMM-Mast Maja Madi, can be compared to a dessert. We're using vanilla-infused whisky and cocoa," Sandeep adds.
Hong Kong, however, is where Sandeep's heart lies: "I love the energy, freedom, culture and vibe of Hong Kong and that is why I set up The Wise King there." Today, Hong Kong leads Asia's bartending movement and Sandeep is proud that he part of an active and supportive community of bartenders—people who have travelled from all over the world to make this city a cocktail superpower. Bengaluru will also get to witness and taste excellence in bartending and mixology thanks to Sandeep.
To complement the cocktail menu, Soma Sundaram Executive Chef at Renaissance Bengaluru is putting together a tapas menu. Manisha Sharma, General Manager, Renaissance Bengaluru Race Course Hotel, shares, "It is an immense pleasure to join hands with one of Asia's 50 Best Bars—The Wise King. RBar embraces the bar culture and often introduces innovative and captivating cocktails. We are excited to have Sandeep Kumar, who has made a mark for himself in the world, at RBar to showcase his creations and make the evening unforgettable."
The Wise King takeover of RBar is a Zee Zest initiative, curated by The Horologists. To book your seats for the #TWKxRBAR takeover in Bengaluru, click here.
---
Photo: The Wise King