Romano's, the Italian restaurant at JW Marriott Mumbai Sahar, is playing host to an exclusive collaboration, that brings two prestigious restaurants together, for a two-day dining event. Chef David Hartwig, head chef of One Michelin Star Awarded, IGNIV Bangkok from The St. Regis Bangkok, and Chef Niyati Rao, head chef and partner of Ekaa, Mumbai, awarded as No. 93 in Asia by World's Best Restaurants 2022, are coming together for a Four Hands Dinner. The former is a modern Swiss restaurant that takes influences from all over the world, while the latter is an ingredient-first restaurant which aims to please the palate with many forms and textures of a singular and often indigenous ingredient.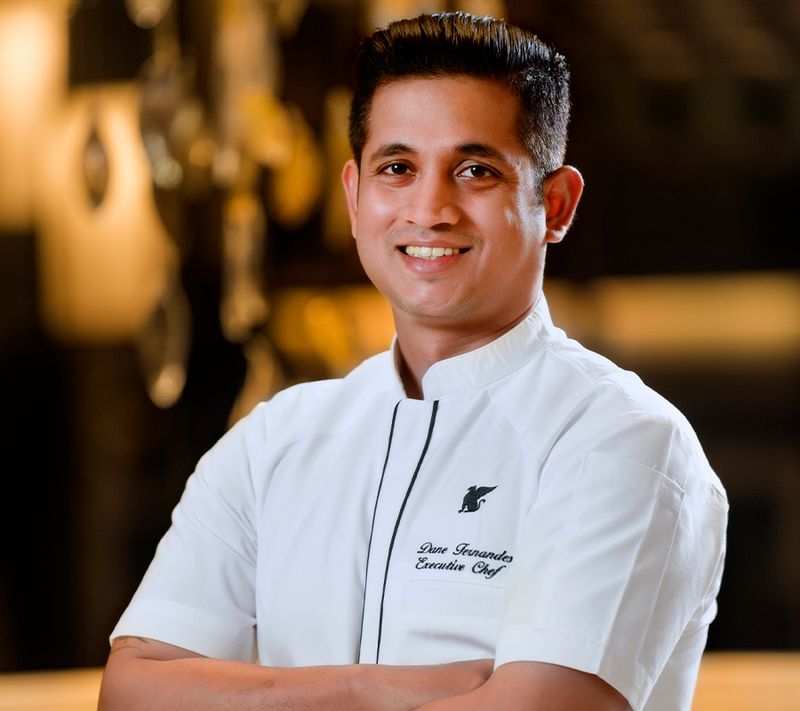 Chef Dane Fernandes, executive chef, JW Marriott Mumbai Sahar, throws light on bringing two unlikely culinary styles together: "I have worked with Chef Niyati in the past and her expertise speaks through her food. Ekka is a leading contemporary restaurant in Mumbai. Providing her with a platform to showcase her immense talent felt right. Chef David Hartwig – well, I don't need to say much, coming to us from The St. Regis Bangkok, IGNIV Bangkok is a One Michelin Star Awarded restaurant. Chef David is celebrated in Bangkok for his fusion of flavours and innovative culinary techniques. When they both said yes to the collaboration, I knew we had hit a home run."
A taste of the menu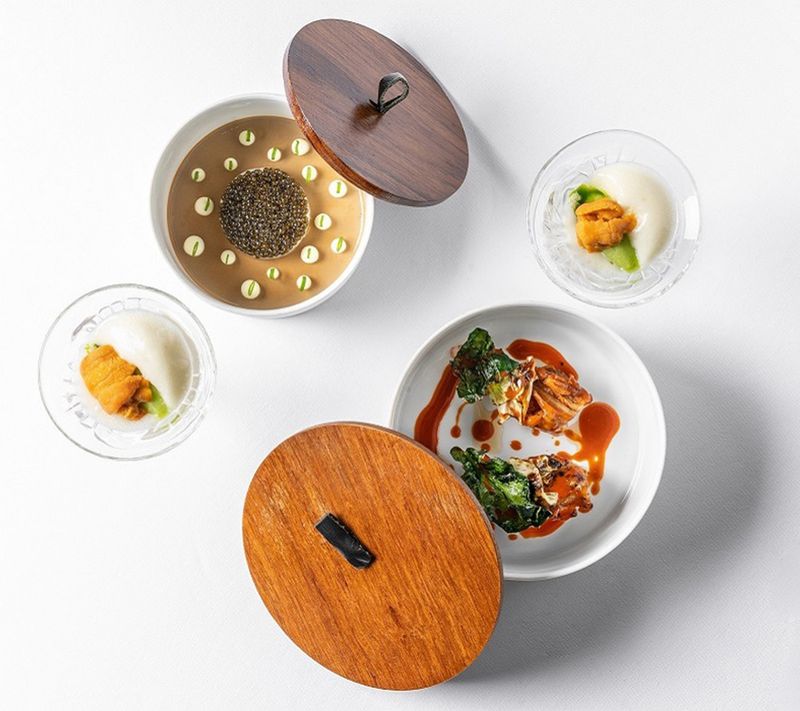 Chefs Hartwig and Rao will combine their skills, expertise and unique culinary perspective that will feature local indigenous ingredients treated to a meticulously crafted multi-course meal that reflects the distinctive styles and influences of the culinary powerhouses. The menu will feature smoked sturgeon, caviar, crème fraiche, goat cheese, cucumber, tomatillo, dumpling and duck, butternut squash, kimchi, sesame kimchi broth, pearl tribal rice, pickles, mango tarte and much more.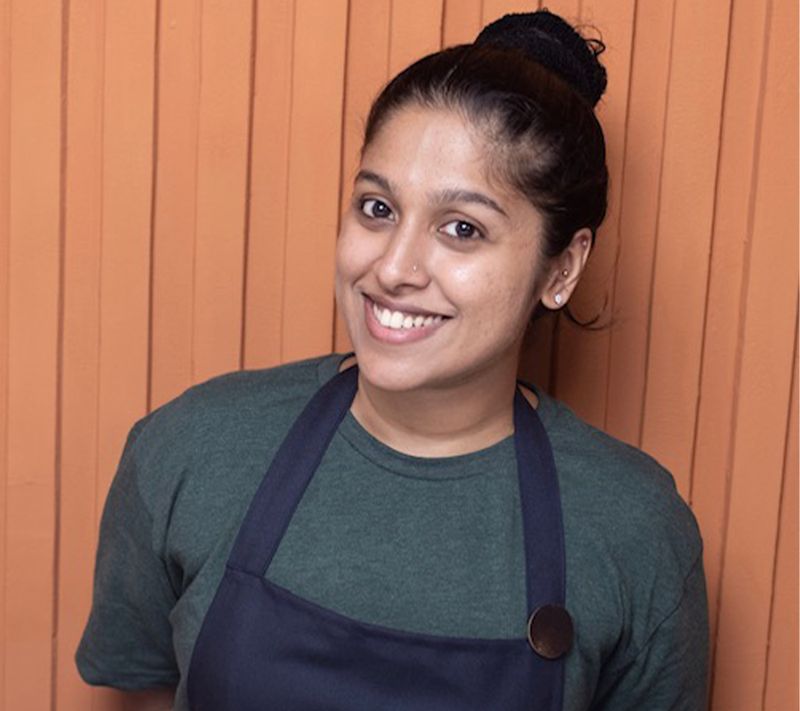 "Through multiple discussions and a deep understanding of each other's food philosophies, we have successfully brought Chef Dane's vision to life. Our menu has been crafted in a way that resembles a captivating performance, where different artists come together and complement one another. Creating this harmonious experience required extensive ideation, as we aimed to ensure that the flavours and textures did not clash but instead remained distinct yet harmoniously blended. It was a careful balancing act, and we are thrilled with the result," said Chef Rao, explaining the creative process behind the menu.
A glocal experience in Mumbai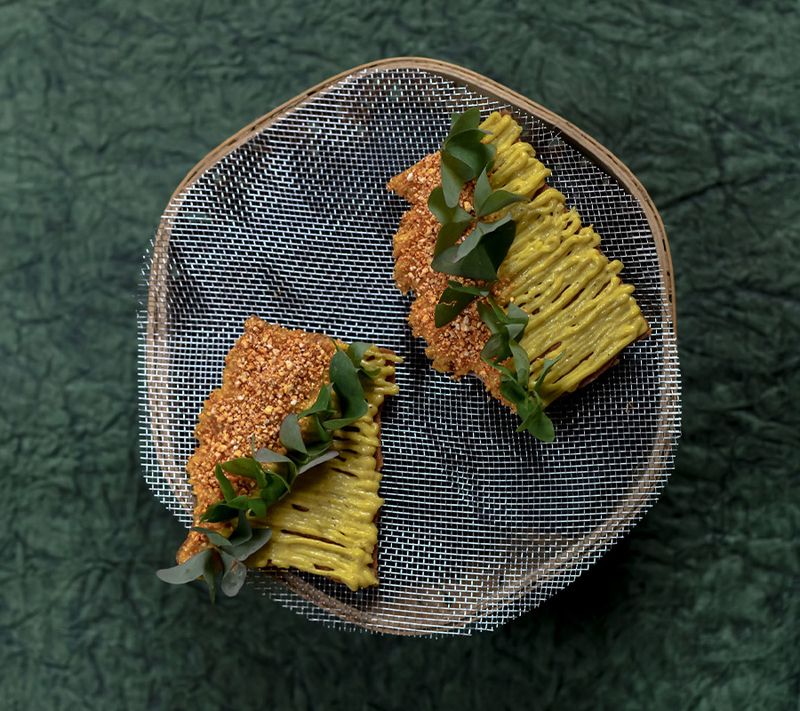 The Four Hands Dinner intends to bring to life the literal idea of 'glocal' by taking inspiration from global cuisines and incorporating local ingredients and cooking methods. "We often collaborate with local artisans and producers to create unique dining events or special menus. This collaboration promotes an exchange of ideas, techniques, and ingredients, resulting in a fusion of global and local influences. Such partnerships further enrich the glocal experience by bringing together culinary talents and perspectives from different backgrounds. It celebrates the diversity and uniqueness of both global and local culinary traditions, resulting in a dining experience that is familiar and innovative," Chef Fernandes added.
"The fusion of Swiss and Indian cuisine creates a delightful blend of two distinct food cultures"
Chef David Hartwig, Head Chef, IGNIV Bangkok, shares about the Four Hands Dinner and the philosophy of IGNIV.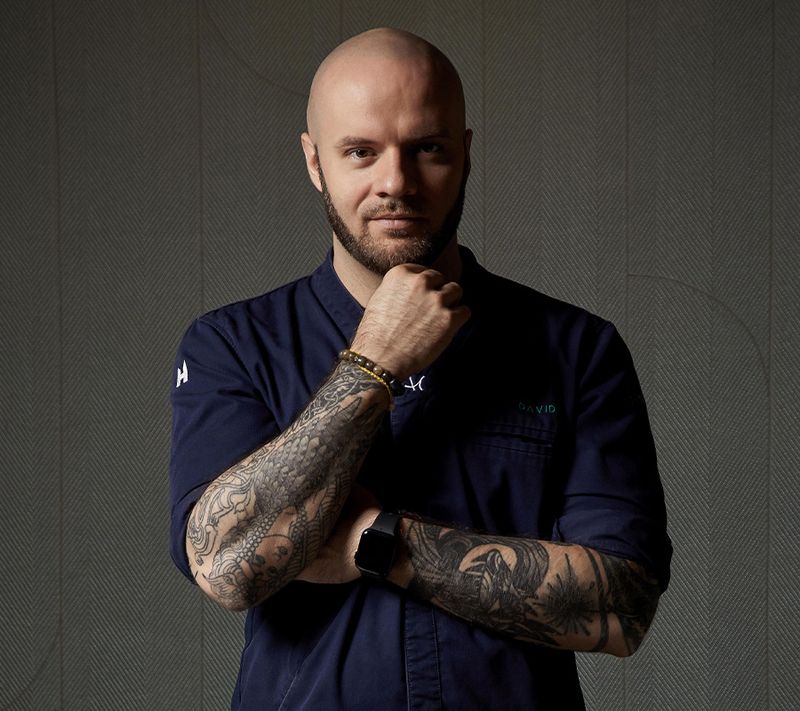 1. How would you describe the food philosophy of IGNIV? 
The IGNIV food philosophy is centered around seasonality, and we meticulously follow the international seasons to guide our menu selection. We take immense pride in offering our guests seasonal menus that allow us to source and handpick the finest ingredients and products available during that particular time.
Moreover, our culinary team devotes careful consideration to each dish, aiming to strike the perfect balance between lightness and boldness in flavour. The result is a truly delightful culinary experience for our patrons. Furthermore, we place great emphasis on the presentation of each plate, showcasing the artistry, and meticulous attention to detail that goes into every creation.
2. How is IGNIV Bangkok different from the Swiss outposts? 
The overall concept of IGNIV Bangkok shares similarities with other IGNIV establishments, but there are some delightful surprises that set IGNIV Bangkok apart. Two distinct elements contribute to its uniqueness: the exclusive design that sets it apart from other IGNIV locations, and the utilisation of local ingredients that cannot be found in Switzerland.
IGNIV Bangkok boasts a one-of-a-kind design that creates a distinctive ambiance, providing a memorable dining experience. The design elements, carefully curated for this location, truly differentiate it from other IGNIV establishments.
3. Can you throw light on how you went about curating the menu for the Four Hands Dinner? 
I aim to showcase our signature dishes using local ingredients for the Four Hands Dinner. The planning process with Niyati was effortless and organic, resulting in a seamless collaboration. I'm excited to present these culinary creations, blending our expertise with the richness of local products, for an exceptional dining experience.
4. What would you say is the biggest highlight of the dinner? 
The fusion of Swiss and Indian cuisine creates a delightful blend of two distinct food cultures. It's  difficult for me to pinpoint the biggest highlights, as I eagerly await feedback from our guests after the dinner. I'm excited to hear what they will enjoy most. Let's discover together which aspects of the culinary experience will capture their hearts.
The Four Hands Dinner is being hosted at 7 pm at Romano's, JW Marriott Mumbai Sahar on June 9-10, 2023. The price per person is Rs 12,000 plus taxes. 
---
Photo: IGNIV