While best known for its tikhat misal, Pune has a wide range of places offering some of the best desserts too. Among so many options to choose from, it becomes difficult to select only one favourite. From single-origin chocolates to soft spongy lamington cakes to fresh strawberry cream, Pune's iconic dessert shops have it all.   
With people from all parts of the country, and the world pouring in, the food culture in the city is ever-evolving, but there are some iconic places serving delicious sweets and desserts, that remain our absolute favourites. 
Here are some of the best dessert places in Pune to explore
1. Chitale Bandhu Mithaiwale
Chitale Bandhu Mithaiwale is a renowned sweet shop in Pune, which has been popular for its desserts since its establishment in 1940. Known for their delicious traditional Indian sweets, this shop is especially well known for their Amba Barfi and Chirote, along with a variety of other snacks. They use high-quality ingredients, following traditional recipes to prepare their desserts which makes their sweets all the way more flavourful. They also offer gift boxes and hampers filled with sweets for special occasions as well. Chitale Bandhu Mithaiwale is popular among the locals and tourists alike.
Location: Multiple outlets
Price for two: Rs 300 (approx.)
2. La Kheer Deli
While it started as a food truck in Aundh that served kheer with a twist, La Kheer Deli now has multiple outlets and mini trucks across the city and then some in Mumbai. Kheer is the favourite dessert in the Indian household, and if you are someone who loves sweets, these innovative varieties are a must-try. Offering options such as Brownie, Gulkand, Mocha, Blakcurrent, Dry Fruit and Nutelloreo to choose from, these are perfect to satisfy your sweet cravings.
Location: Multiple outlets
Price for two: Rs 200 (approx.)
3. Bagicha Corner
If you are ready to swoon over some delicious ice-creams, Bagicha Corner in Pune is just the place for you. This ice cream parlour is a paradise for all dessert lovers. They offer a variety of ice-creams in different flavours, varying in texture and taste. Their unique and innovative ice-creams are also reasonably priced, which makes this shop way more appealing. Their Strawberry ice cream with fresh cream is the star of the outlet, and we recommend you have it. With great ambience and decor, they also offer a number of refreshing juices to choose from.
Location: Aurora Towers, Shop No 2, Sterling Centre, MG Road, Pune
Price for two: Rs 500 (approx.)
4. Henny's Gourmet
With a loyal customer base, Henny's Gourmet is the ideal place for you to indulge in some sweet treats. Serving mouthwatering waffles that are an absolute delight for your soul, the famous food truck offers you waffles topped with chocolate, nutella, whipped cream and everything nice. You can place your order in quarters, halves or an entire disc depending on what you are craving. This is the perfect spot to satisfy your sweet cravings.
Location: Girme Heights, Salunke Vihar Road, Kedari Nagar, Wanowire
Price for two: Rs 300 (approx.)
5. Spicer College Bakery & Confectionary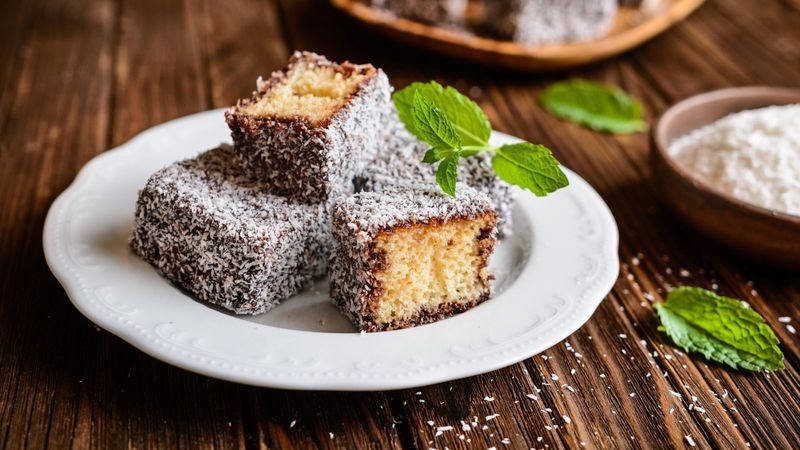 Located right opposite the university's Ganeshkhind gate, is the 104-year-old Spicer College Bakery and Confectionary. Known for their mouthwatering Lamington cakes, this confectionary shop serves traditional grandma-style baked treats. Quite pocket-friendly, with sponge cakes starting at Rs 20, this bakery outlet is perfect for students to grab a bite in between lectures.
Location: Spicer College Road, Chikhalwadi, Ganeshkhind, Pune
Price for two: Rs 300 (approx.)
6. Le Flamington
Serving gourmet chocolates, Le Flamington is the perfect spot for all chocolate lovers. They serve hot chocolate, which is prepared with a Manjari variety of chocolate and are especially well known for it. They also offer vegan and gluten-free options, which cover a wide range of cookies. The ambience of the outlet is cosy, which resembles a French artisanal bakery. With its warm atmosphere and lovely desserts, Le Flamington is a must-visit.
Location: Palace View Society, Ramwadi, Kalyani Nagar, Pune
Price for two: Rs 700 (approx.)
7. Pune Baking Company
A beloved destination for sweet indulgence, the Pune Baking Company is popular for their mousse and cheesecakes. With a warm and inviting ambience, the Pune Baking Company is a dessert boutique offering a wide selection of confectionaries. They are an outlet of the renowned JW Marriott and offer some of the classiest desserts in town. From mini pies, gooey chocolate marquise, cakes and some fabulous croissants, you should definitely check out this dessert place. They also have a second outlet at The Pavillion Mall on Senapati Road.
Location: Senapati Bapat Road, Pune
Price for two: Rs 1300 (approx.)
---
Photo: Shutterstock