Easter is a joyous occasion commemorating the resurrection of Jesus Christ Christian, three days after he was crucified on Good Friday. The holy week, which this year started on March 28 with Palm Sunday also known as Passion Sunday—marking Jesus' triumphal entry to Jerusalem—will come to an end on April 5, the Bright Monday or Renewal Monday. 
The importance of Easter and the enthusiasm with which it is celebrated specially in the Christian community can be seen in the form of decorations, offerings and gatherings across markets, malls, restaurants, bakeries, etc. Along with easter goodies, many eateries also come up with special Easter brunch menus every year.  
Let's find out what some of the Mumbai based restaurants are up to this year.
O Pedro, BKC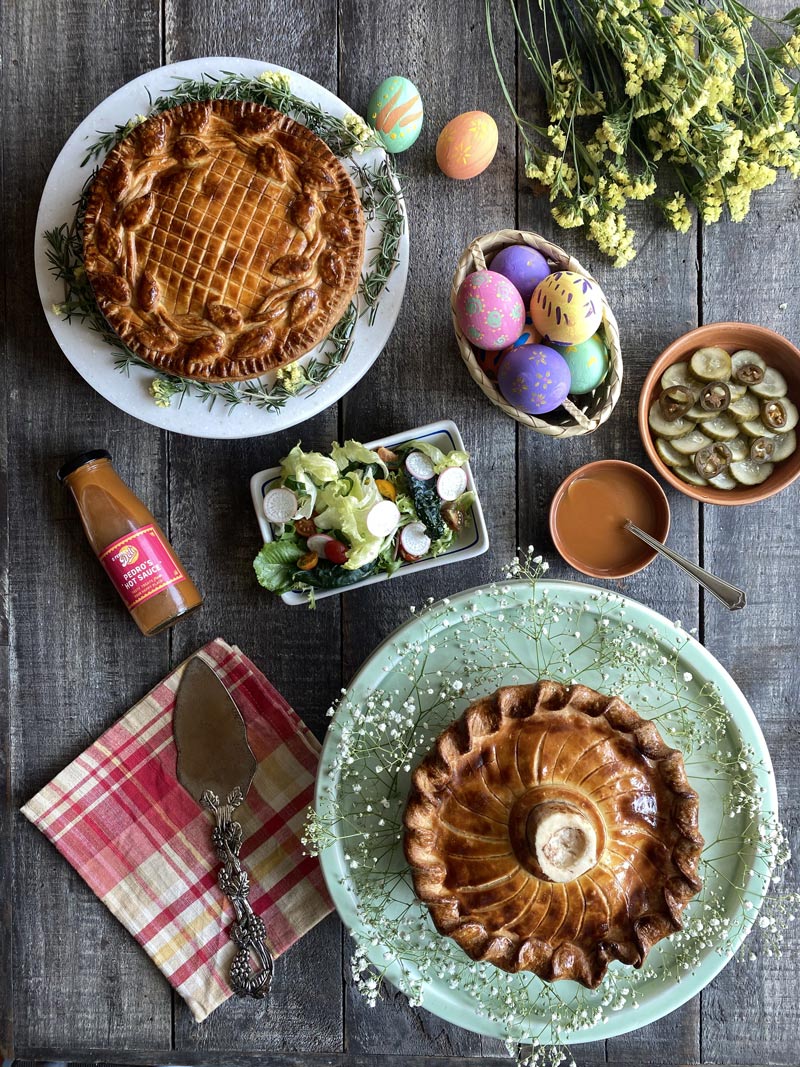 O Pedro is bringing the taste of Goa and Portugal to Mumbai with its Easter Feaster weekend that includes, 'Goan' Choriz Benedict with poached eggs, Avocado Poee Flatbread topped with fresh creamy burrata and a kick of Pedro's fiery hot sauce, and a Parma Ham Poee Flatbread with a sweet and sticky onion jam, Goan Catholic style Easter Pulao with scampi, fish and prawns, and Portugal's favourite hangover sandwich—the 'Franchesinha'—spiked with wine and beer. For those not willing to step out, the restaurant has also come up with large format shared plates comprising of Nana Cardoz's short rib and bone marrow pie, Pedro's chicken pot pie, and Chocolate Orange Babka.
JW Marriott, Sahar and Juhu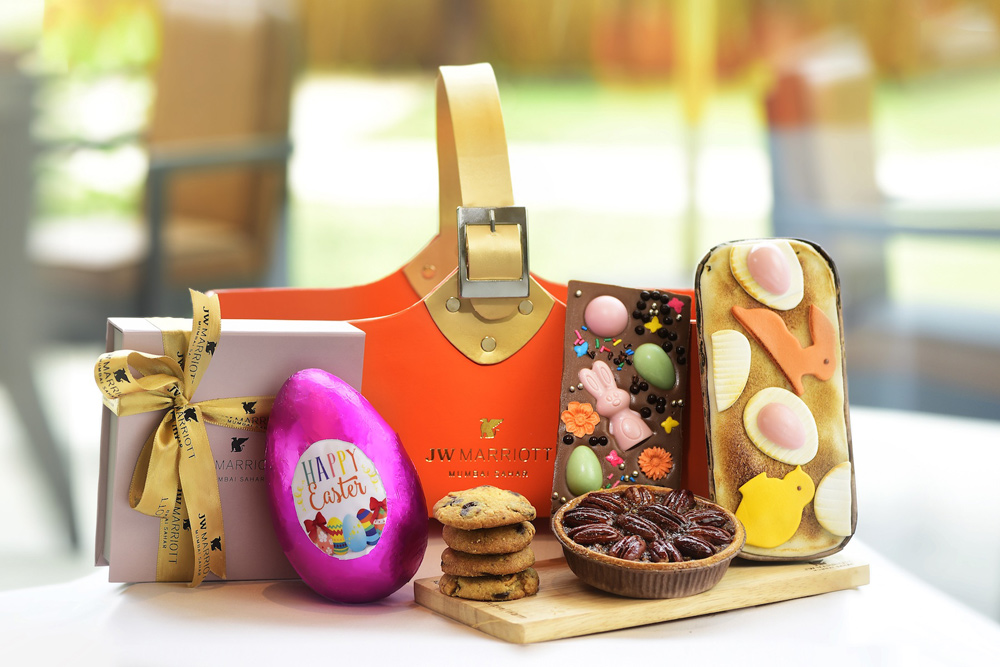 Under its 'Marriott On Wheels' initiative, JW Marriott Mumbai Sahar is delivering handcrafted Easter goodies including, handcrafted bonbons, Easter Chocolate Egg, Simnel Cake, customised Easter cupcakes, and more. JW Marriott Mumbai Juhu has also come up with an Easter menu you can order at home, which includes signature Roasted Butterball Turkey. However, if you are planning an Easter brunch, then Lotus Cafe has some Glazed Ham, Deviled Eggs, Easter Pie, Carrot Cake and more. Whereas, for those with a sweet tooth, Bombay Baking Company's Hot Cross Buns, Easter Verrines, etc., are a must try.  
Bastian, Bandra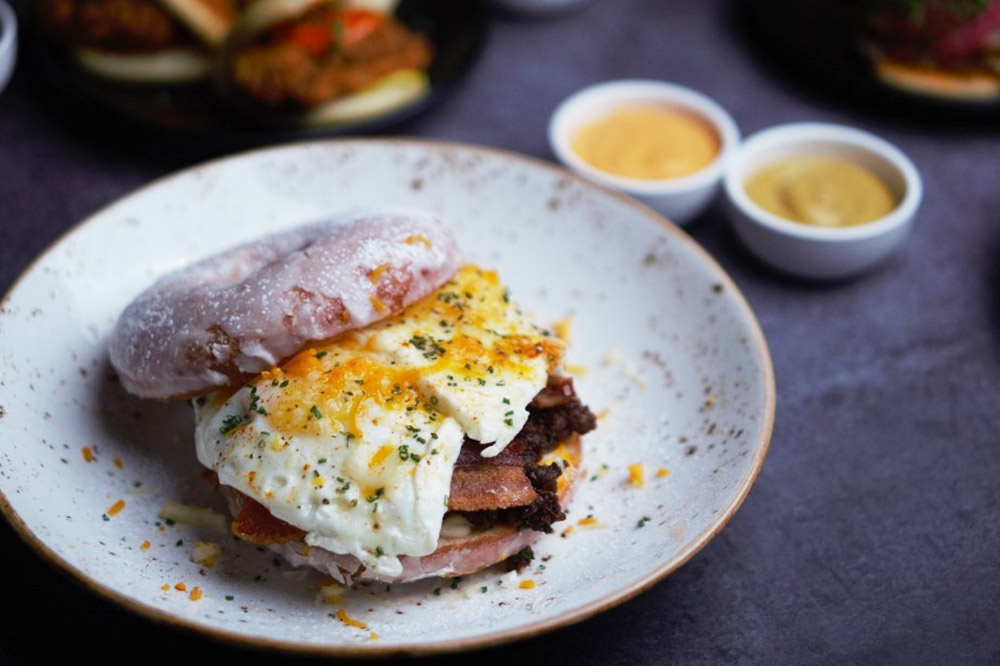 Bastian has divided its Easter brunch menu into three sections called, Salt, Salt + Sugar and Sugar. The Salt section includes dishes such as Spinach Arugula Salad, Gluten Free Avocado Toast, Veggie Benedict and Crab Toast. The Salt+ Sugar menu features Ham and Cheese Burrito, Bastian Bird, and The Homer, a brioche doughnut with sunny side eggs, bacon, house-made breakfast sausage patty and cheddar, among others. And lastly, the Sugar section includes, seasonal Stuffed Mixed Berry French Toast, and Gluten Free Hazelnut Crunch Waffle. The restaurant also has some Easter Brunch special cocktails such as, Easter Gold, Spanked & Cracked and Spring To Life.
Bombay Sweet Shop, Byculla
Bombay Sweet Shop has given a desi touch to its Easter Eggs that you can also call pedhas. In fact, there is a juicy surprise hidden inside them that you'll know once you take a bite. While here you must also try their hot Shahi Buns fried in ghee and filled with shahi tukda and cream. Vegetarians, please note! All the products are eggless. 
Bayroute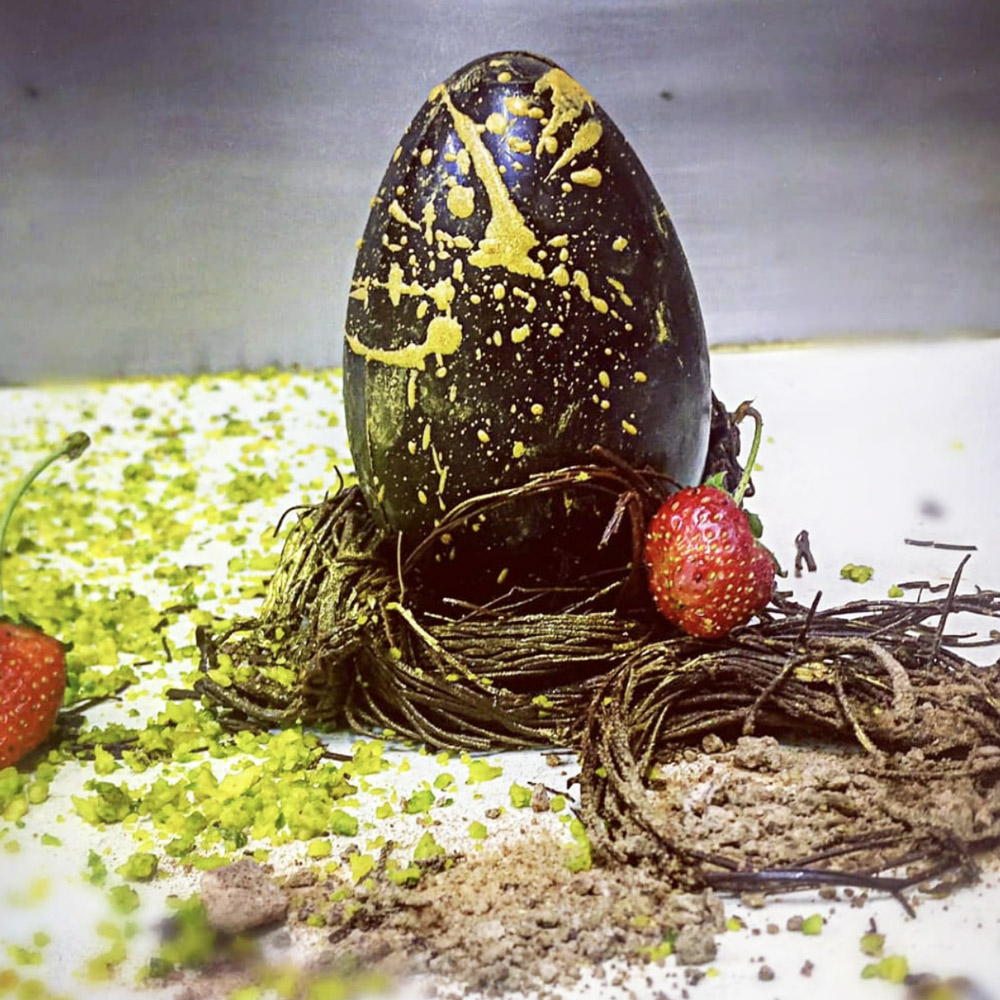 Mumbai's middle eastern restaurant Bayroute is giving complimentary Easter egg to its patrons across all its outlets in the city. And, while you are here, don't forget to try some of their most lip-smacking and authentic middle eastern cuisine such as, Hummus, Koshari, Quwarmah, and some exotic desserts, such as, Shukulata Al Habib, Lotus Milk Cake and Baklava. Moreover, you can also pair up with your cuisine, some of the world's finest wines and their special in-house cocktails, including, Desert Storm, Drink Like an Egyptian, Turkish Madness, and more.
Photo: Bombay Sweet Shop