In October 2022, one of India's foremost distilleries, John Distilleries, launched a premium gin brand in India—Malhar. The distillery is also behind the award-winning whisky brand Paul John Whisky. Available in two variants—classic dry and citrus dry—Malhar gin aims to bring the spotlight on the rich and varied Indian herbs and spices.
The name, Malhar, finds its root in the eponymous Indian classical raga as well as the season of rain, monsoon, which is also known as malhar. The gin itself is distilled in small batches in a copper pot still, overseen by young distiller, Tanvi Garg, under the watchful tutelage of Michael John, master distiller at John Distilleries.
At the Paul John Visitor Center in Goa, Garg guides you through the distillation process. Botanicals in a gin are infused in three different ways—maceration, steeping and vapour infusion. For Malhar, all three processes are implemented based on the botanicals.
Malhar Classic Dry gin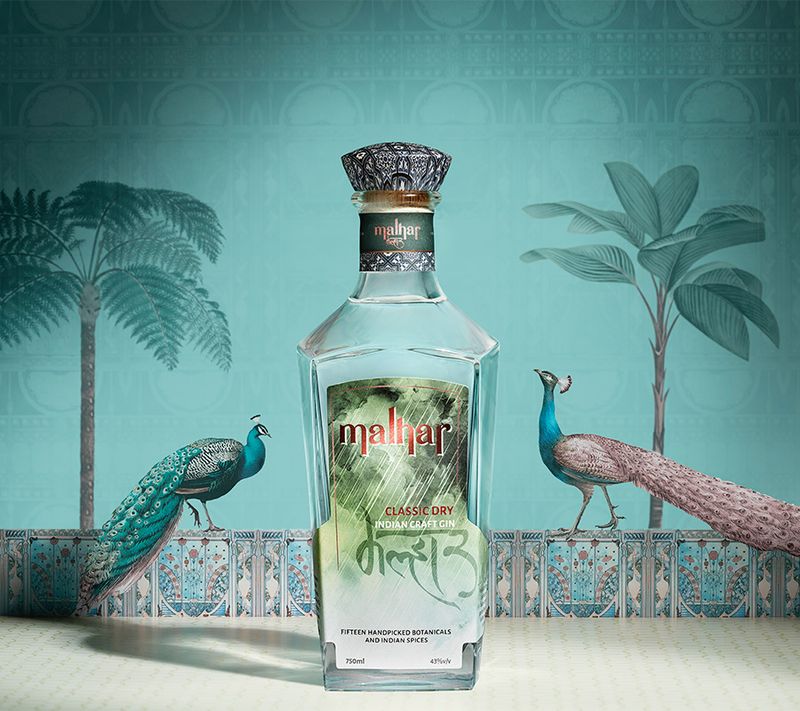 Malhar Classic Dry gin offers a bouquet of rich herbs, floral, peppery spice and light citrus and juniper. The main botanicals used in this gin include juniper, coriander, angelica roots, cardamom, hibiscus, tea, lemon peel, orange peel, grapefruit, cinnamon, nutmeg, clove, cubeb, lavender and fennel. The palate is fresh and fruity with sweet and spicy highlights and soft floral notes, while the finish is earthy with herbs, a sweet tingle and lasting oils.
Malhar Citrus Dry gin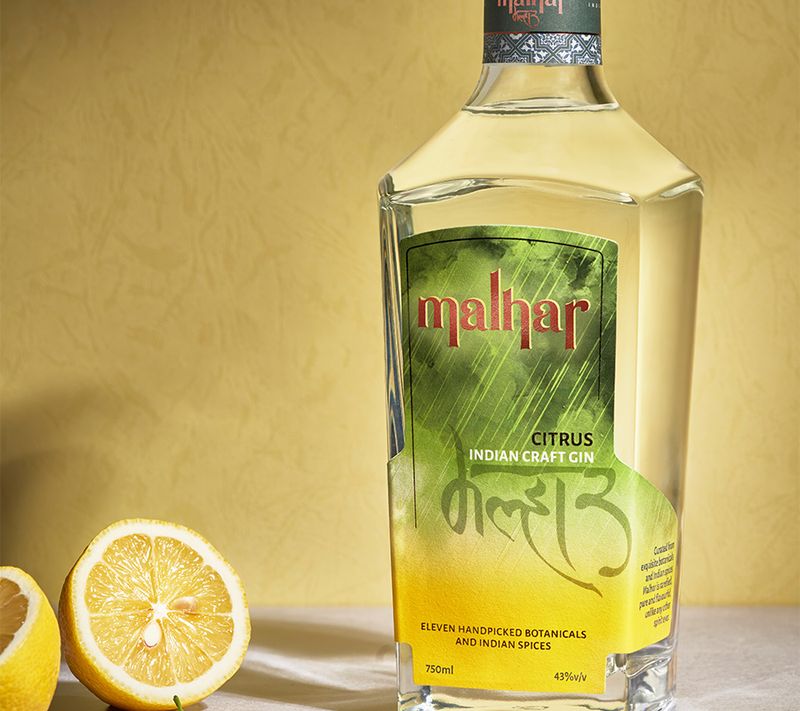 Malhar Citrus Dry gin is as lemony and citrussy as it gets. Primary aromas are of fresh key lime (local Indian limes) with orange and lemon peel, grapefruit and lavender. The palate has a sweet, zesty spice while the finish is highlighted with sweet woody notes of juniper, hibiscus and angelica. The botanicals used in this gin include Indian key lime, juniper, lemon peel, orange peel, grapefruit, orris, angelica, lavender, tea, cardamom and hibiscus.
Recipe for Classic Gin Martini
1. 75 ml Malhar Classic gin
2. 15 ml dry vermouth
3. 1 dash of orange bitters
In a mixing glass, filled with ice, pour the ingredients. Stir well till the drink is chilled completely.
Strain the drink into a chilled martini glass and garnish with three olives or a lemon twist.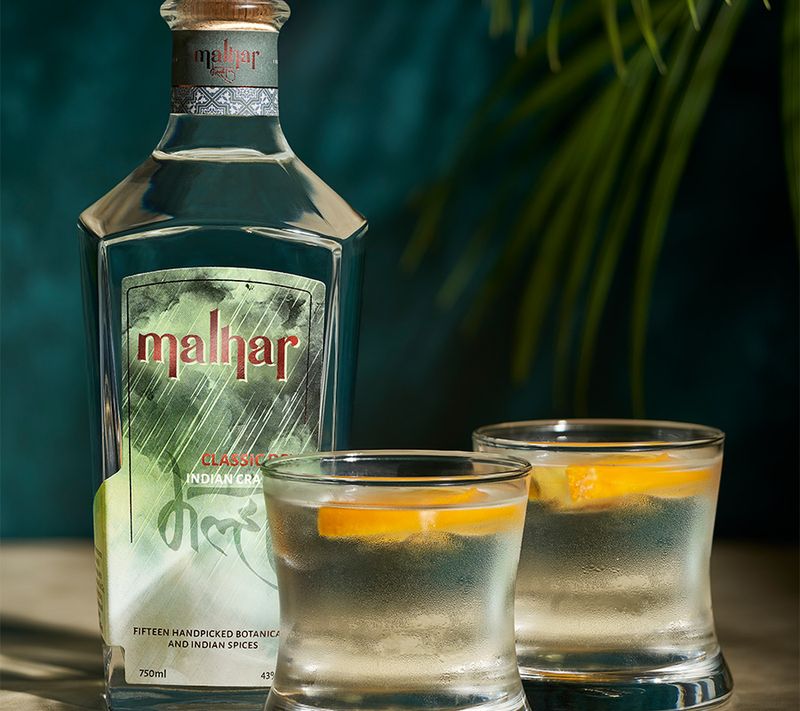 Recipe for Red Snapper
1. 60 ml Malhar Classic gin
2. 2 pinch freshly ground black pepper
3. 2 pinch celery salt
4. 1 lime wedge
5. 120 ml tomato juice
6. 15 ml lemon juice
7. 6 dashes of tobacco sauce
8. 4 dashes of Worcestershire sauce
In a highball glass, mix the gin, salts and sauces.
Fill the glass with ice and top with tomato juice.
Garnish with a celery stalk and lime wedge.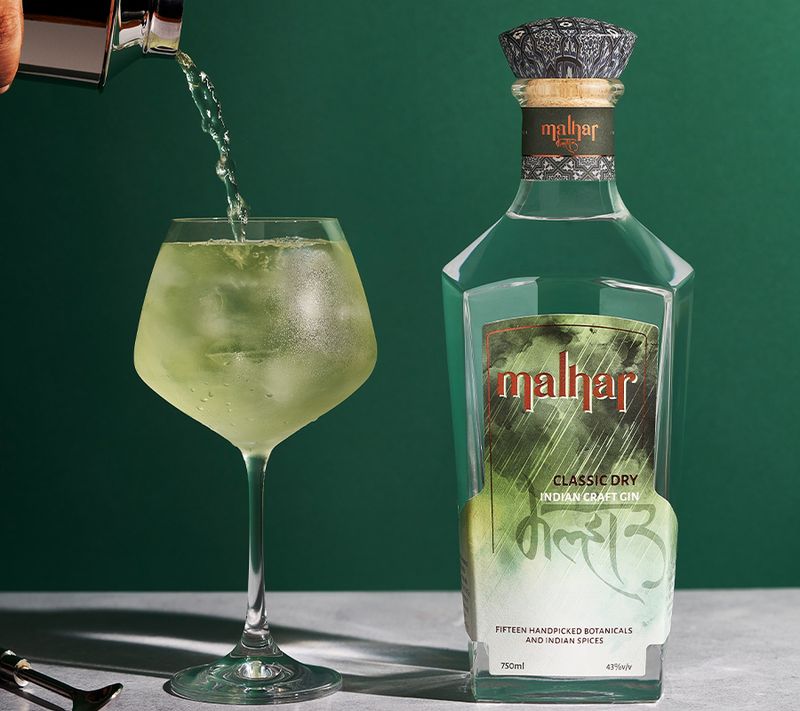 Recipe for Rosie Lee
1. 45 ml Malhar Citrus gin
2. 15 ml rose petal syrup
3. 30 ml lychee juice
4. 15 ml fresh lemon juice
5. 1 dash Angostura bitters
Pour all the ingredients into a cocktail shaker filled with ice.
Shake well.
Serve in a coupe glass with a lime wheel garnish.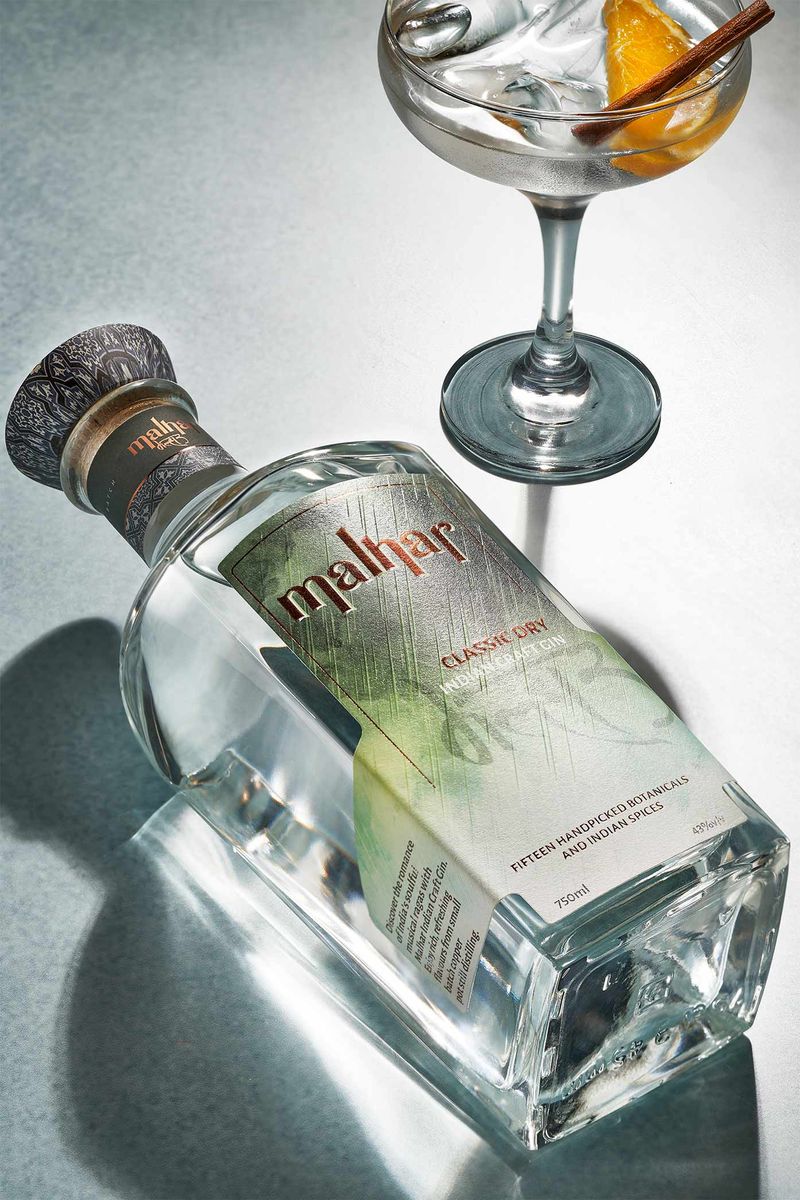 Recipe for Gin Rickey
1. 60 ml Malhar Citrus gin
2. 15 ml fresh lime juice
3. Club soda
In a highball glass, pour in the gin and lime juice. Stir well.
Add ice to the glass and top it off with club soda. Garnish with a lime wheel.
---
Photo: Malhar gin