We can only think about pies, tarts, and pastries when we talk about fruit desserts. In some cases, we might chop or dice or mince them to topple over a cup of yoghurt, smoothies, and shakes. Fruits can be used in more ways than we know of. But one of the most commonly found and underrated fruit can be turned into various light savoury desserts. Banana, which belongs to the family of berries, is sweet, rich, and soft and can be used in a number of satisfying desserts. It is not only a treat for your taste buds but is also wrapped with various health benefits. Banana is good for your gut as it promotes good gut bacteria, helps in weight loss, maintains blood pressure, and falls under the category of superfoods. You can either bake it, fry it, grind it, mash it, or anything else; the forms of banana are so much that they will truly make you go bananas.
But before jumping into various recipes, let's quickly glance at three unknown facts about bananas –
Traditionally, bananas were cultivated not for eating but for making clothes

Banana is not a fruit but a berry

Studies have shown that bananas help against mental health issues like depression.
Isn't that wonderful? But we understand that one might quickly get bored of peeling the yellow jackets and eating the white pulp every day. For this, we have some interesting, quick, and easy-to-make banana dessert recipes that you would not want to stop devouring.  
1. Banana Cake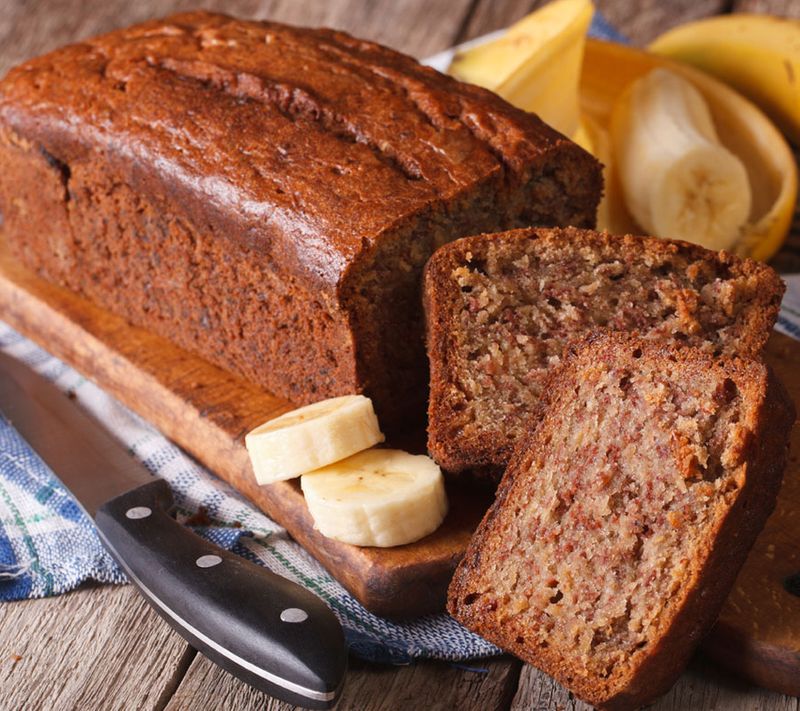 The age-old banana cake never really gets old. It is a delicious and savory recipe made using mashed ripe bananas and wheat flour. If cooked in the right manner, then this recipe is incredibly light, cotton soft, and tastes so delicious that you will come back again. Some people fear that the taste of wheat will dominate, but because we add eggs, that is not the problem. You can use either olive oil or butter in the process. There are two easy ways you can make banana cakes.
First, and the simple one, is to mix all the dry ingredients and then mix all the wet ingredients. Or you can use the second method in which you first cream the butter and sugar until the texture becomes creamy. Then you beat the eggs and then mix it all up with whole wheat flour to make the cake batter.
The second method is used to create a fluffy and pillowy soft cake, while if you use the first method it will lead to a denser cake. But we recommend you to use the way that suits you the most. Because no matter the steps, banana cake will end up being your go-to-go banana sweet dish.
2. Banana Muffins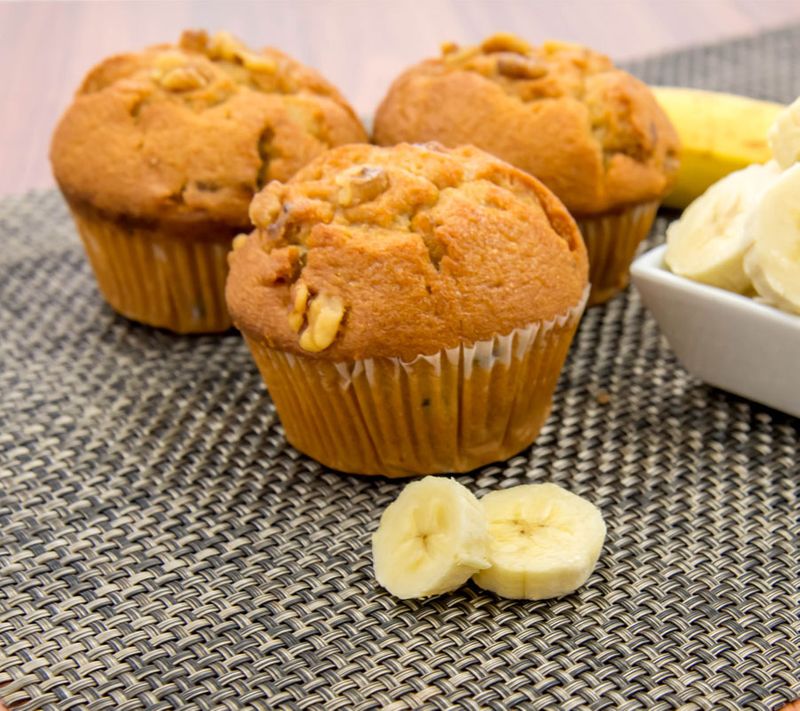 Muffins are the cutest form of banana dessert there really can be. Smaller than your palm and with a savoury aroma that will surely make you take a bite or eat the whole batch. The best part of making muffins is that the key ingredient is not merely banana but an overripe banana. So next time when you are throwing a dozen overripe bananas that you forgot to eat, you might consider baking them into muffins.
Muffins are light, tender, soft, and a healthier replacement for sweet snacks. What's the healthier part? This might be the wrong question because whole wheat flour, eggs, and banana is everything right for you. If you feel like it, you can add cinnamon to give it a different flavour and something that everyone will like. 
Here are a few pro tips for you to make a suitable batch of quick banana dessert:
Make sure that you use overripe only for getting that perfect sweetness and texture. 

Avoid using white sugar; instead, use brown or organic sugar. Apart from providing sweetness, sugar also gives moisture to the muffin. 

You can either use water or milk to make a batter.
3. Chocolate Banana Brownie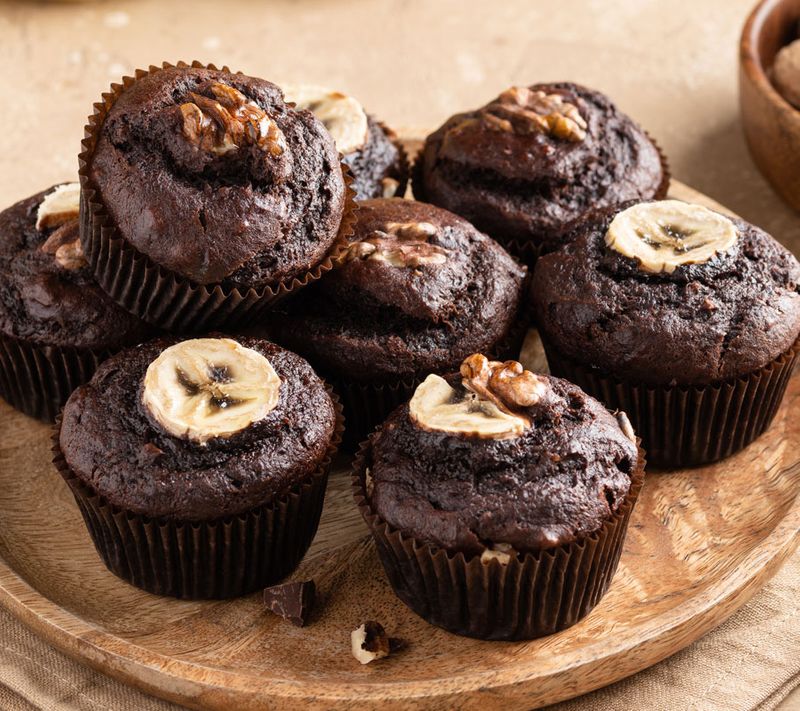 Flavoured with chocolate chips or cocoa powder and bananas, a chocolate banana brownie is the comfort dessert you did not know you loved. Let's learn how to make a banana dessert flavoured with chocolate and melt in your mouth like butter. Just like banana muffins, you can use leftover overripe bananas for this recipe. Overripe banana because it gives a distinct taste, sweetness, and texture that merely ripe banana cannot provide.
In addition, it is essential to know the use of sugar as it gives moisture to the brownie. Too much sugar will spoil everything, and too little will make it hard to chew and eat. To enhance the taste of your chocolate brownie, you can also add homemade whipped cream. Once the brownies are done, you can drizzle melted chocolate, and the brownies are ready to serve. Beware of taking a bite because once you taste these chocolaty and flavoursome brownies, there is no going back. 
---
Photo: Shutterstock