Whether you're planning a feast for your loved ones or a quiet dinner for one/two at home, stacking up a list of indulgent recipes is a great idea. Yes, indulgent! We're bidding adieu to 2022 and opening the door to 2023. New Year brings with its hope, a chance to start afresh, and a plethora of opportunities. What better way to welcome the New Year than a fancy meal that can be devoured with friends and family over a session of fun and laughter!
We turned to chefs to help compile a recipe curation for New Year's Eve dinner at home. Scroll down to check what we've got: 
Appetiser ideas for NYE dinner at home 
1. Ginger Chicken Jiaozi Dumplings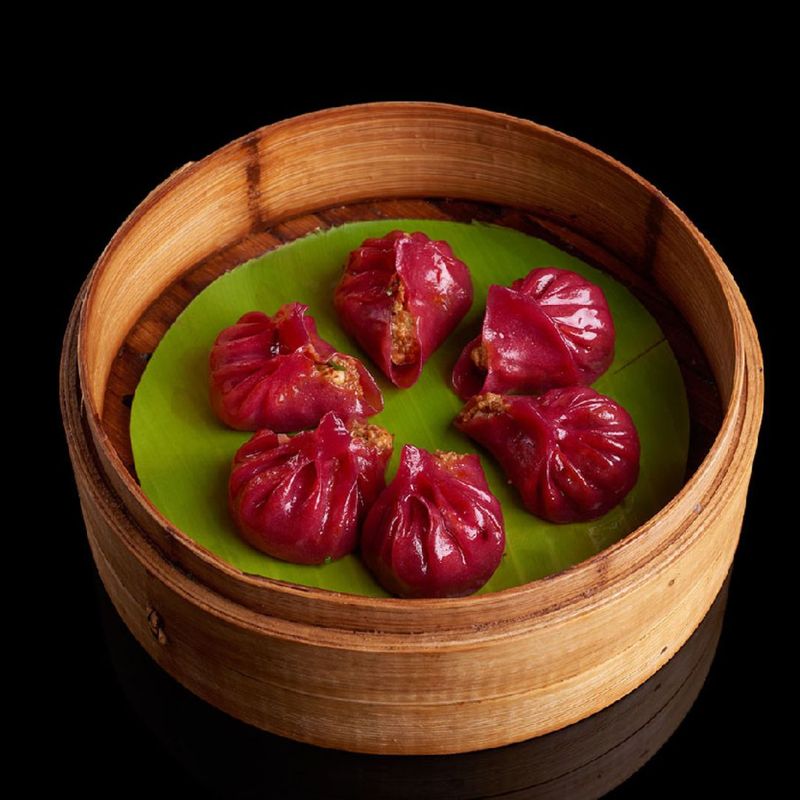 Ingredients: 
1. 120 gm chicken leg, boneless   
2. 10gm onion
3. 5 gm spring onions
4. 10 gm oyster sauce 
5. 2gm dark soy sauce
6. 2 gm light soy sauce 
7. 5 gm chilli paste 
8. 2gm sesame oil 
9. 5 gm beetroot 
10. pickled ginger 
11. 100 gm potato starch
12. Water, as required 
Method:  
• Mix shredded chicken, chopped onions, chopped spring onions, chilli paste, beetroot, dark soy and light soy sauces, and pickled ginger. 
• Mix 100 gm of potato starch with hot water and make a dough. 
• Now cut this piecewise into round discs of approx. 3 to 3 and a half inches in diameter. 
• Add the chicken stuffing in each disc and gently fold into the shape you desire. 
• Now place the dumplings in a steamer and let it steam. 
• Serve it with some fragrant chilli oil or your favourite sauce on the side.  
Recipe by chef Harihar Biswal, China Bistro 
2. Naanzo 
Ingredients:  
1. 1 cup all-purpose flour 
2. 1 cup whole wheat flour 
3. 1/2 tsp baking powder 
4. 1/4 tsp baking soda 
5. salt to taste
6. 1/2 cup curd 
7. 6-8 tbsp milk 
8. 2 tbsp vegetable oil 
9. 1 tbsp butter
10. 1 cup diced onions 
11. 1 tbsp diced ginger
12. 1/2 chopped green chilli 
13. 1/2 cup green peas 
14. 1/2 tsp asafoetida 
15. 1/2 tsp coriander powder 
16. 1/2 tsp red chilli powder 
17. 1/4 tsp turmeric powder 
18. 1/2 tsp garam masala 
19. water as required 
20. 500 gms boiled potatoes 
21. chopped coriander as required
Method:  
• In a bowl, mix all-purpose flour, whole wheat flour, baking powder, baking soda and salt.
• Add curd, milk, and vegetable oil and mix well.
• Knead the mixture to form a dough. Rest the dough for 10 mins.
• Heat butter in a pan. Add chopped onions, chopped ginger, chopped green chilli, and green peas and saute.
• Add asafoetida, red chilli powder, turmeric powder, red chilli powder, coriander powder, garam masala, and water and mix well.
• Add boiled and mashed potatoes, salt, and chopped coriander and mix well.
• Roll the dough into a thick sheet using the rolling pin. Cut small discs of the sheet using a cutter.
• Place the filling on the discs and fold them.
• Seal the ends of the nanzos using a fork.
• Place the nanzos on a lined baking tray and give them a milk wash. Sprinkle some poppy seeds and sesame seeds on top.
• Bake the nanzo in a preheated oven at 180 C for 20 mins. Serve the nanzo with tomato ketchup. 
Recipe by chef Tejasvi Chandela for Zee Zest 
3. Burrata Chaat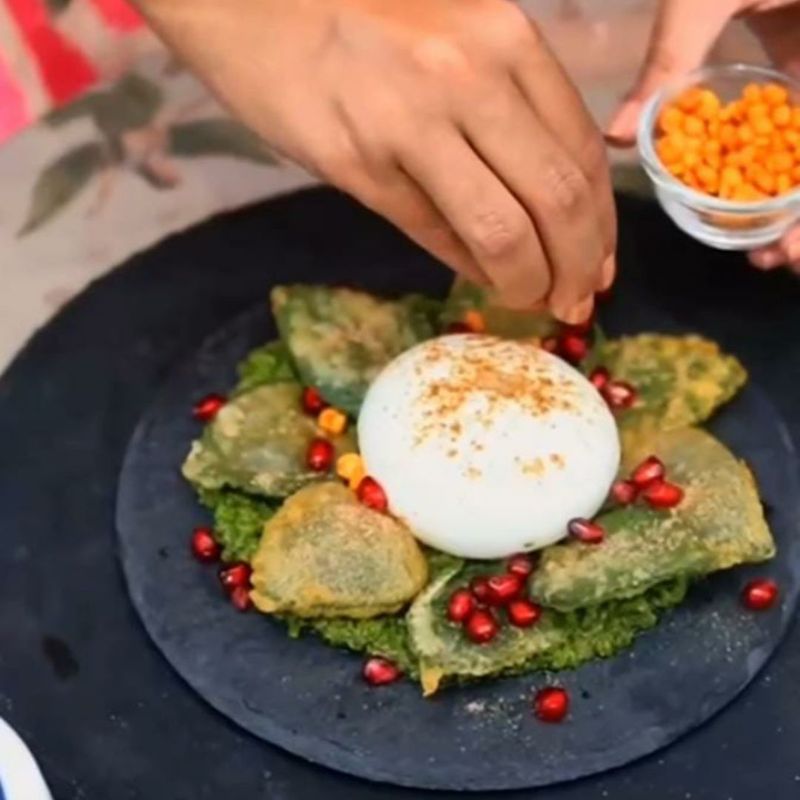 Ingredients:  
1. 1 pc burrata  
2. 3 tbsp tamarind-jaggery chutney
3. 1 tbsp pomegranate seeds
4. 1 tsp fried chana dal 
5. Chaat masala, to sprinkle
For coriander pesto
1. 2 tbsp pumpkin seeds
2. ¼ tsp garlic
3. 1 pc green chilli
4. 1 cup coriander leaves
5. 1 cup mint leaves
6. 1 tbsp lemon juice
7. 1 tbsp oil 
8. Salt, as required
For fritters:
1. 10-12 pieces ajwain leaves 
2. Tempura flour
3. Chaat masala, as per taste 
Method:  
• Grind the ingredients for the pesto in a small food processor and pulse until done. A little texture will be nice!
• For Fritters, wash and dry the leaves. Make a thin batter with tempura flour and some water. Deep fry in hot oil. Drain on a paper towel, and finally sprinkle with some chaat masala.
• To assemble: spoon out some coriander pesto on your serving plate. Place the burrata on top, and flank it with the ajwain fritters. Garnish with chaat masala, pomegranate and spiced fried dal.
• Using a syringe, inject the burrata ball with some homemade tamarind-jaggery chutney. This will infuse the burrata with flavour and when you cut it, it will dress everything on the plate! 
Recipe by chef Karishma Sakhrani for CremeItalia   
4. Avocado Papdi Chaat 
Ingredients:  
1. 1 avocado
2. 1 tbsp chopped onions
3. 1 tbsp chopped coriander leaves
4. 1/2 tsp red chilli powder
pinch of black salt
5. 1/2 tsp chaat masala
6. 1 tsp lemon juice
7. 1/2 tbsp chopped jalapenos
8. Papdi
9. Mint chutney
10. Tamarind chutney
11. Salted boondi
12. Pomegranate seeds
13. Nylon sev
14. Chopped coriander leaves
15. Black salt 
Method:  
• In a bowl, mash the avocado nicely and then add onions, coriander leaves, red chilli powder, black salt, chaat masala, lemon juice, and jalapenos and mix well.
• Take a few papdis and arrange them on a plate. Now spread the avocado topping on the papdis. 
• Top them with mint chutney, tamarind chutney, salted boondi, pomegranate seeds, nylon sev, coriander leaves and sprinkle black salt and serve.
Recipe by chef Smit Sagar for Zee Zest
Main course recipe ideas for New Year's Eve dinner at home 
1. Prawn Balchao Buns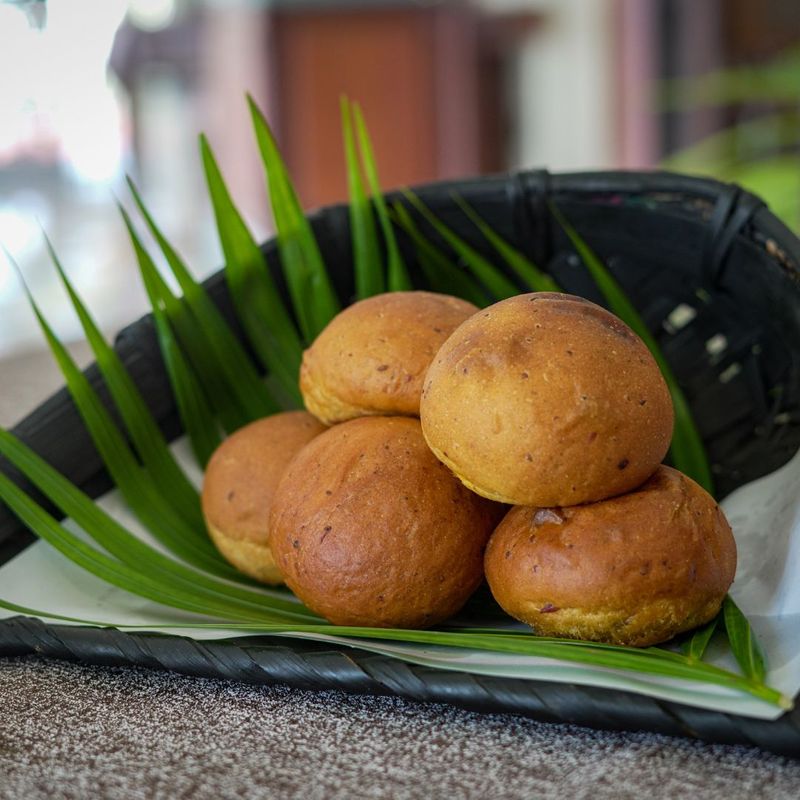 Ingredients:  
1. 200 gm Prawns 
2. 2-inch Ginger 
3. 5-10 nos Garlic Cloves 
4. 1 tsp Cumin Seeds 
5. 12-15 nos Dried Red Chilies 
6. 8-10 Cloves 
7. 2-inch Cinnamon Stick 
8. 1 tsp Mustard Seeds 
9. 1 cup Toddy Vinegar 
10. ¾ cup Onions (finely diced) 
11. 2 tbsp Oil 
12. 2 tsp Sugar 
13. Salt to taste  
For Buns  
1. ¼ Cup Warm Milk 
2. 2 tsp Sugar 
3. 3 g Active Dry Yeast 
4. 1 cup Refined Flour 
5. ½ tsp Salt 
6. 2 tbsp Softened Butter  
Method: 
Prawns balchao 
• Apply salt to prawns, and set aside.  
• In a bowl, soak the red chillies along with vinegar, preferably overnight or for half an hour till they soften.  
• Grind ginger, garlic, cumin seeds, cloves, cinnamon and mustard seeds along with the vinegar-soaked chillies into a smooth paste. 
• In a pan, heat oil, add onions and saute till translucent.  
• Once they start to turn brown add the paste and cook well. 
• In a separate pan, heat oil and add prawns, cook till half done. 
• Add the Balchao masala and cook till the prawns are done. 
• Add chopped coriander and season with salt and sugar.  
Buns  
• Activate the yeast by combining it with milk and sugar. 
• In a bowl, add refined flour and salt. Knead until the dough is soft.  
• Add softened butter and continue to knead. 
• Cover the dough with cling film or a kitchen towel. 
• Keep aside in a warm and dry place to proof. 
• Once proofed, punch the dough to take out excess air, and slightly knead once again. 
• Divide into equal-shaped balls.  
Assembly  
• Take each dough ball and flatten it out on your palm. 
• Add a tablespoon of the prawn Balchao mixture in the centre and gather the edges to form a ball. 
• Repeat the process with each ball of dough. 
• Once done, place them evenly on a greased baking tray. 
• Brush the dough with milk. 
• Cover with cling film or a kitchen towel and allow to rest for another 20 minutes. 
• Bake at 180 degrees for 20 minutes. 
• Brush the tops with melted butter.   
Recipe by Jose Thomas, Executive Chef - Taj Exotica Resort & Spa, Goa 
2. Sweet and spicy cranberry-glazed meatballs with lemon and maple-glazed carrots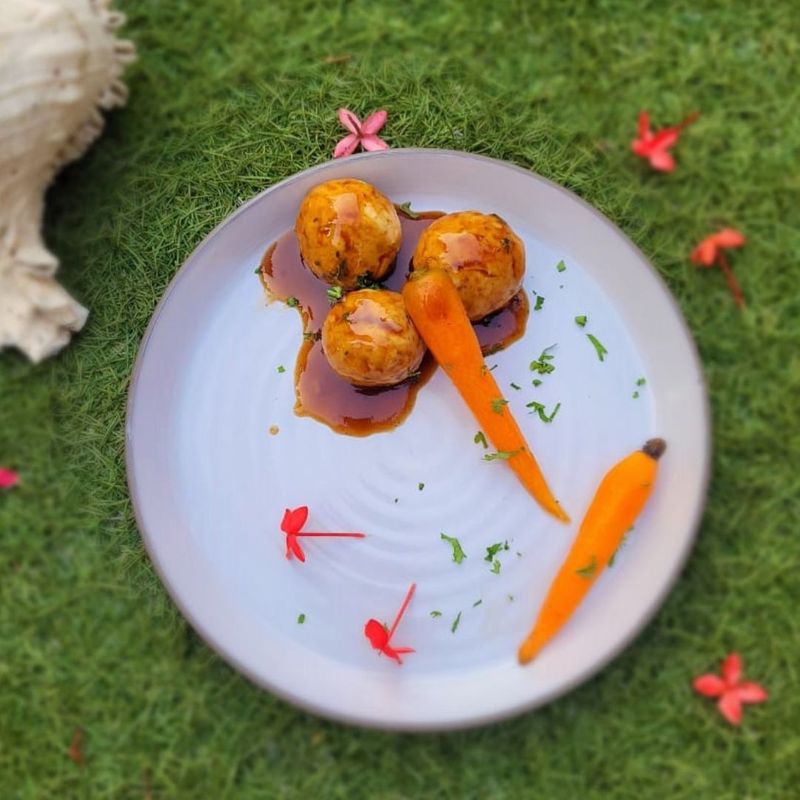 Ingredients: 
For the meatballs 
1. 300 gm minced lamb 
2. 2 eggs 
3. 0.02 gm salt 
4. 0.02 gm crushed black pepper 
5. 0.1 gm chopped onions 
6. 0.02 gm chopped garlic 
7. 0.02 gm chopper ginger 
8. 0.02 gm chopped coriander 
9. 0.02 gm chopped spring onions 
For the sauce  
1. 0.1 gm cranberry pulp 
2. 0.2 gm olive oil   
3. 0.1 gm chopped onions 
4. 0.1 gm chopped mushrooms 
5. 0.01 gm chopped garlic  
6. 0.01 gm crushed black pepper  
7. 0.01 gm salt 
For the carrots  
1. 0.1 gm carrot batons 
2. 0.01 gm maple syrup
3. 0.01 gm crushed black pepper
4. 0.01 gm lemon juice 
5. 0.01 gm salt  
Method: 
• In a bowl, mix all the ingredients for the meatballs and refrigerate for 1 hour.   
• Add olive oil to a frying pan, and saute onions and garlic.   
• Add the mushrooms, and continue to saute.     
• Add seasoning and a dash of water. 
• Add cranberry pulp and cook till the sauce is thick.
• Boil the carrots with salt.   
• In a separate bowl, mix maple syrup, salt seasonings and lemon juice.  
• Add the boiled carrots to the bowl and mix well.   
• Heat water in a pot, add a pinch of salt.   
• Shape the meatballs into small dumplings.   
• While the water is simmering slowly immerse the dumplings.  
• Do not allow the water to boil.   
• After four minutes gently turn the dumplings to make sure that they cook evenly.    
• In a pan, heat the sauce.   
• Add the meatballs and toss well.   
• Serve with the glazed carrots.   
Recipe by Balaji Srinivasan, executive chef, Cidade De Goa, IHCL Seleqtions   
3. Colourful Fettucine Pasta in Garlic-Butter Sauce 
Ingredients:  
For boiling pasta 
1. water as required
2. 2 tbsp salt 
3. 2 tbsp oil 
For beetroot pasta 
1. 1 cup all-purpose flour (maida) 
2. ¼ cup semolina (rava) 
3. ½ tsp salt 
4. 1 egg 
5. ½ cup beetroot puree 
For yellow pasta 
1. 1 cup all-purpose flour (maida) 
2. ¼ cup semolina (rava) 
3. ½ tsp salt 
4. 1 egg 
5. ½ cup milk 
6. 1/2 tsp turmeric powder 
For green pasta 
1. 1 cup all-purpose flour (maida) 
2. ¼ cup semolina (rava) 
3. ½ tsp salt 
4. 1 egg 
5. ½ cup spinach - blanched & pureed 
For the sauce 
1. 2 tbsp butter 
2. 1 tbsp olive oil 
3. 1 tbsp garlic, chopped 
4. salt to taste 
5. 1.2 tsp black pepper 
6. 1 tsp oregano 
7. ½ tsp chilli flakes 
8. ½ cup fresh parsley 
Other ingredients 
1. Garlic 
2. mixed herbs 
3. black pepper 
4. parmesan cheese  
Method:  
• Take three different bowls, add all-purpose flour, semolina, salt, and eggs, and in each bowl individually add beetroot puree, turmeric in milk and spinach puree for three individual pasta colours.
• Make a very tight dough. Add olive oil and slowly massage it in the dough.
• Stretch the dough to raise the gluten in the dough which will eventually help during the time of rolling pasta. Cover all three doughs in a semi-wet muslin cloth and rest it for 30 minutes.
• Roll the pasta in a pasta machine and achieve the thickness you require, keep adding flour so it doesn't stick. If you don't have a pasta machine, roll the dough using a rolling pin, thin it down to at least ½ cm and cut it into strips with ½ inch thickness.
• To cook, bring a large pot of water to a rolling boil, add salt, and oil and then add the pasta.
• Cook the pasta soft for children and Al dente for adults. Strain the pasta once it's cooked, and add oil if needed so the pasta doesn't stick with each other.
• For the sauce add butter to the pan, oil, and garlic and saute, add oregano, chilli flakes, and chopped parsley. Salt and black pepper.
• Remove the butter to a bowl. Add the pasta in the same pan, add the boiled residue water in the pan, vegetables as required, toss the pasta, add parsley and top it up with extra sauce.
• Do that individually for three types of pasta or mix it as desired.
• Finish the Pasta with parmesan cheese. 
Recipe by chef Ajay Chopra for Zee Zest  
4. Burmese Khow Suey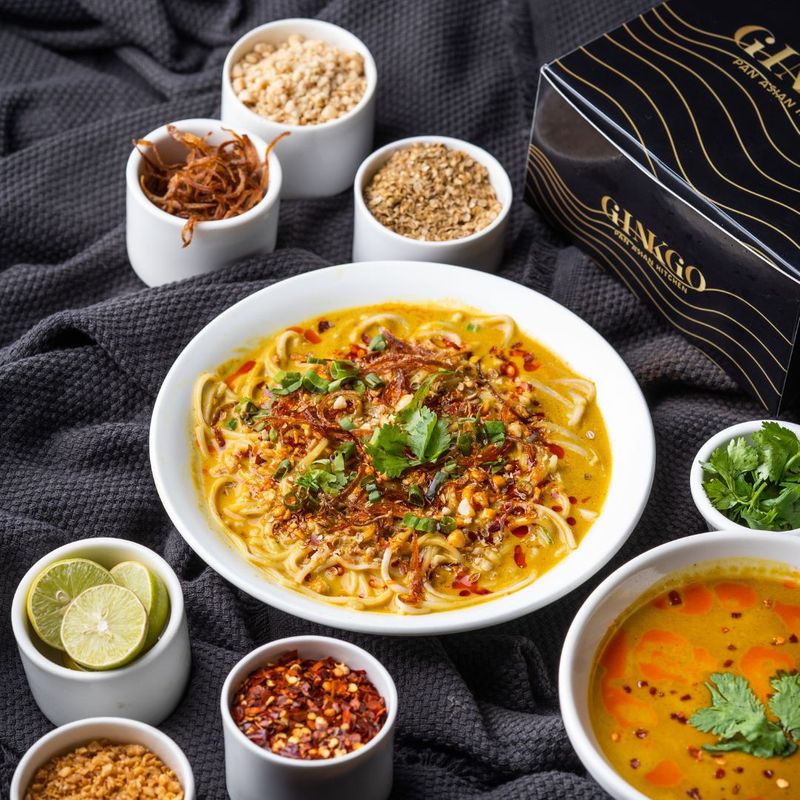 Ingredients:  
1. 5-6 Dry red chillies 
2. 3 tbsp Coriander seeds 
3. 3 tbsp grated Ginger 
4. 8-9 cloves of Garlic 
5. 1 whole sliced Onion 
6. 2 tsp Turmeric powder 
7. 1 cup Veggies of your choice 
8. 250 ml Coconut milk 
9. 3 stalks Lemongrass 
10. 4 tbsp Chickpea flour 
11. 3-4 tsp Soy sauce 
12. 1-2 tsp Palm sugar 
13. 2 tsp Lemon juice 
Method:  
• Soak dried red chillies in hot water for around 10 minutes. After that discard the water.
• Put the soaked chillies, coriander powder, ginger, garlic, and onion in a grinding jar.
• Add around 2-3 tablespoons of water and make a paste.
• Heat oil in a cooking pot and add the onion-garlic paste to it. Cook for around 4-5 minutes or until the onion is no longer raw.
• Add salt, turmeric powder, and chopped vegetables.
• Cook for around 2-3 minutes, stirring in between.
• While the vegetables are getting cooked, dry roast chickpea flour in a pan for 3-4 minutes or until it becomes fragrant.
• Mix the roasted chickpea flour with around ¼ cup of water and make a lump-free paste.
• Add chickpea flour paste to the cooking pot and mix.
• Add water and crushed lemongrass stalk. Mix everything and cook for 4-5 minutes.
• Add coconut milk and stir continuously for about a minute.
• Cook for 5-6 minutes. Switch off the stove. Remove the lemongrass stalk from the curry and discard it.
• Put sliced onion in a bowl, sprinkle cornflour, and Toss.
• Heat oil in a pan and fry onion slices. Once they turn golden brown, take them out on a plate covered with a thick kitchen paper towel.
• In the same oil deep fry garlic slices until they turn golden brown.
• Also fry uncooked noodle strands until they turn crunchy and golden brown too
• Put around ½ a cup of boiled noodles in a serving bowl. Pour some soup over the noodles. Serve with all the toppings on the side.
Recipe by Gingko Mumbai
Dessert recipes for New Year's Eve dinner at home 
1. Plum pudding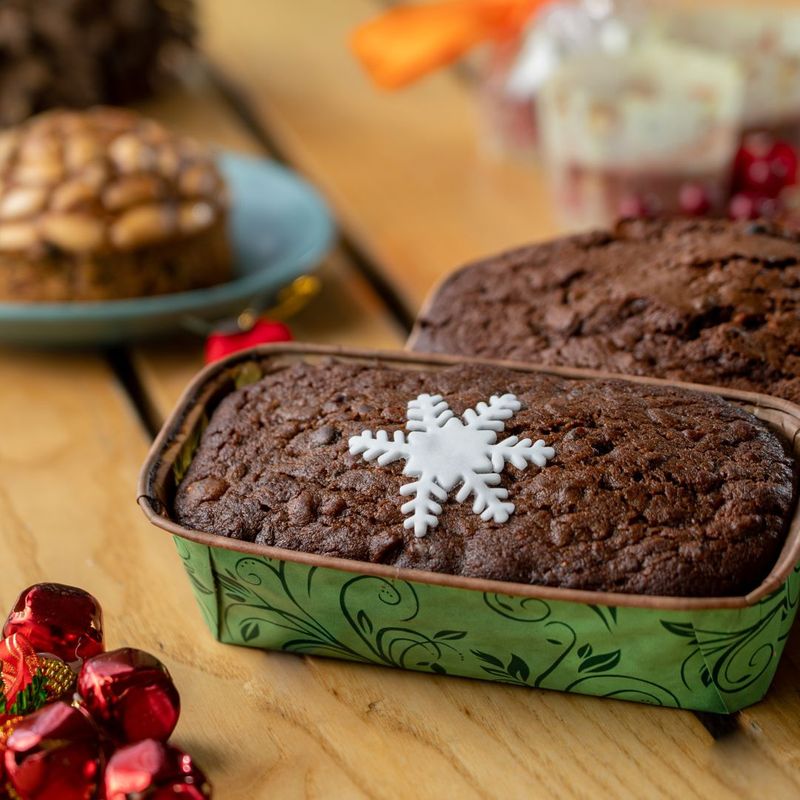 Ingredients: 
1. 300 gm breadcrumbs
2. 75 gm flour
3. 5 gm five spice powder
4. 5 gm baking powder
5. 300 gm butter
6. 300 gm brown sugar
7. 3 eggs
8. 15 gm salt 
9. 875 gm soaked fruits (assorted dry fruits and nuts soaked in rum)
Method:  
• To start with, cream the butter and sugar.
• Add 1 egg at a time slowly, beating the mixture continuously.
• Add all the dry ingredients to the wet mixture.
• Transfer the mixture to a baking tin. Bake in a preheated oven at 170 degrees Celsius for 45-50 mins.
• The baked pudding can be checked for doneness with a toothpick. If the toothpick comes out dry, then the pudding is all set to serve. 
• Enjoy the pudding warm or at room temperature.   
Recipe by Chef Gaurav Ramakrishnan, Head Chef of Hyatt Centric Bangalore 
2. Gianduja Mousse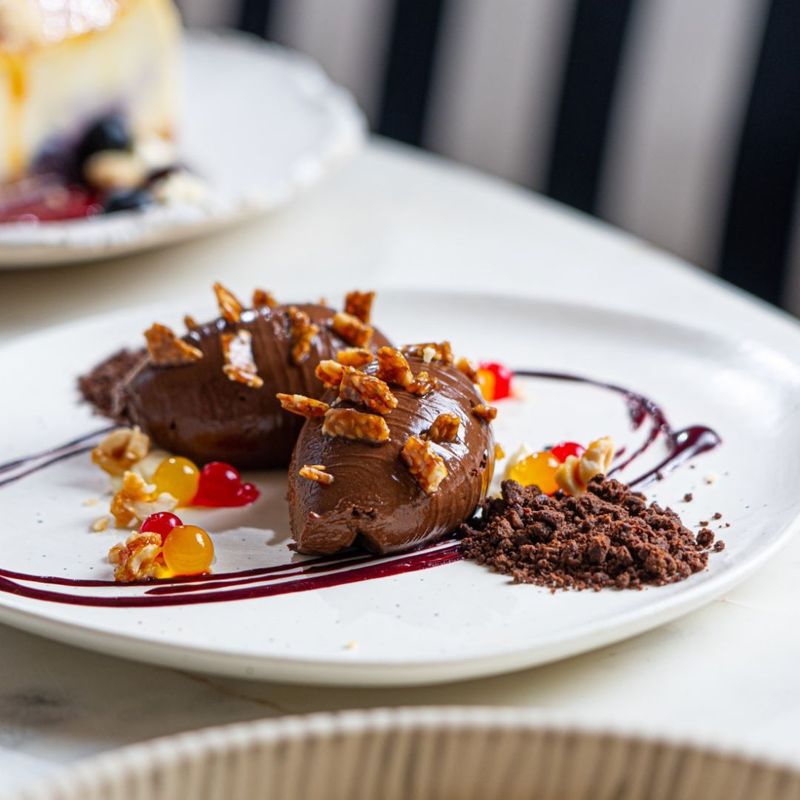 Ingredients:  
1. 1 litre cream
2. 120 gm castor sugar
3. 60 gm liquid glucose
4. 350 gm Callebaut chocolate
5. 150 gm milk chocolate
6. 250 gm dark chocolate
7. 100 gm hazelnut paste
8. 100 gm whipping cream  
Method:  
• Boil cream, liquid glucose, and castor sugar in a saucepan until it comes to a boil. 
• In a separate bowl, take all three types of chocolate and hazelnut paste and pour the boiling mixture over it. 
• Mix with a spatula until all the ingredients are combined together. 
• Whip the cream until it forms soft peaks and fold in the chocolate mixture. 
• Set it in a refrigerator for two hours. 
• Make quenelles using a spoon and place them on a chilled plate. 
• Garnish with roasted hazelnut and berry compote. 
Recipe by chef Sanket More of Eve Mumbai 
3. Rocky Road Brownies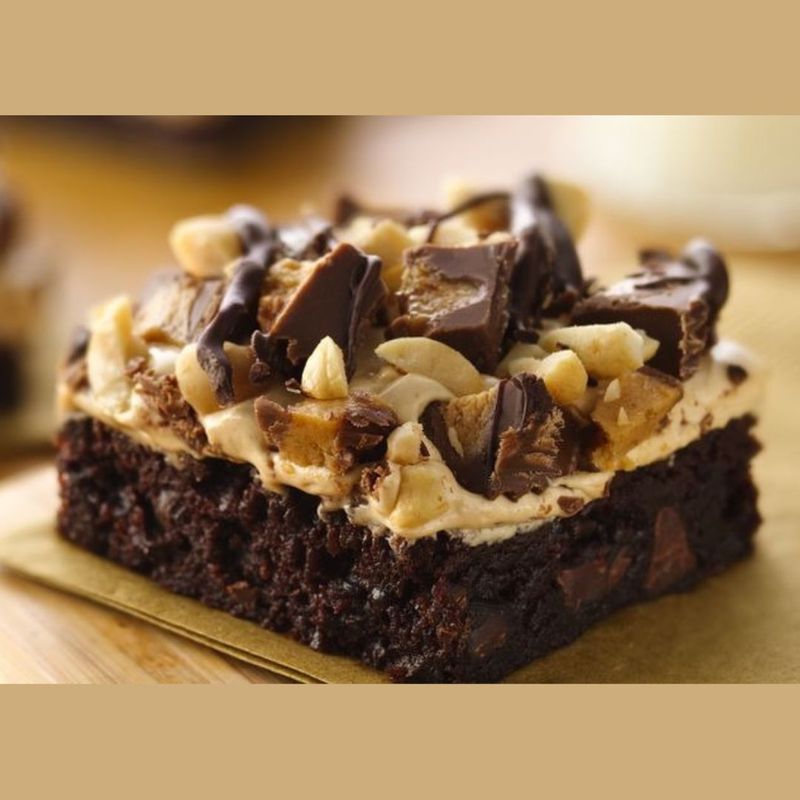 Ingredients: 
1. ½ cup (113g) butter, melted then cooled
2. 1 large egg
3. 2 teaspoon vanilla
4. 1 cup (200g) granulated sugar
5. ⅓ cup (40g) unsweetened cocoa powder, sifted
6. ½ cup (64g) all-purpose flour
7. ¼ teaspoon salt
8. ¼ teaspoon baking powder
9. 1 cup mini marshmallows
10. ½ cup chopped walnuts
11. 1 cup chocolate chips 
Method:  
• Preheat oven to 350°F.
• Melt butter and set aside to cool slightly.
• In a medium bowl, beat two eggs with the vanilla.
• Add sugar, cocoa powder, flour, salt, and baking powder and gently stir.
• Pour the melted butter into the brownie mixture and mix until the butter is fully incorporated.
• Spread batter in a prepared 8-inch square pan.
• Bake for 18-22 minutes.
• Remove from oven and add chocolate chips, marshmallows, and walnuts.
• Bake until the chocolate is shiny, and the marshmallows puffed. 
Recipe by chef Rachel Goenka, CEO, Sassy Spoon 
4. Kelyache Umber with Cinnamon Sugar
Ingredients: 
1. 2 banana
2. ½ cup rice flour
3. ½ cup jaggery
4. 3 tbsp fresh grated coconut
5. A pinch of salt
6. Ghee for frying
7. Cinnamon powder
8. Sugar
Method: 
Heat ½ cup water in a pan. Add jaggery in the water and melt it. Add fresh coconut and cook till it boils.
Add rice flour and a pinch of salt and mix well. after the boil. Cook for 10 minutes and set aside to cool.
Peel banana and mash it.
Add the rice mix in the banana mash.
When done, transfer the dough in a piping bag with a star nozzle.
Pipe the batter out (like churros) in medium hot oil.
When done, toss it in cinnamon sugar (1 tsp Cinnamon powder + ½ cup Castor Sugar) and serve warm.
Recipe by Akanksha Khatri for Zee Zest
---
Photo: Shutterstock and featured chefs/restaurants