'Tis the season for some delicious mulled wine. Like all classics, almost every bar and restaurant that serves this ubiquitous winter cocktail adds their special twist to it. We got some of the most celebrated mixologists and bartenders to spill their secret.
1. Flambé the fruits
"The way our mulled wine stands out from the rest is the inclusion of apple cider and the citrusy twist given by the orange flambé. We also use the flaming technique poured through a twisted orange peel poked with spices in the mix," says Dinesh Babu, beverage director at The Westin, Pune.
He explains their process of making mulled wine thus: pour the wine into a large pot or slow cooker. Add whole spices, apple cider, and orange citrus. Simmer to allow the spices to infuse the wine with their warmth and the other ingredients to marry into a single, delicious drink. Add cognac and warm wine into mugs (you can strain if you like.) Add an orange/lemon peel and cinnamon stick to each.
2. Perfect the mulling process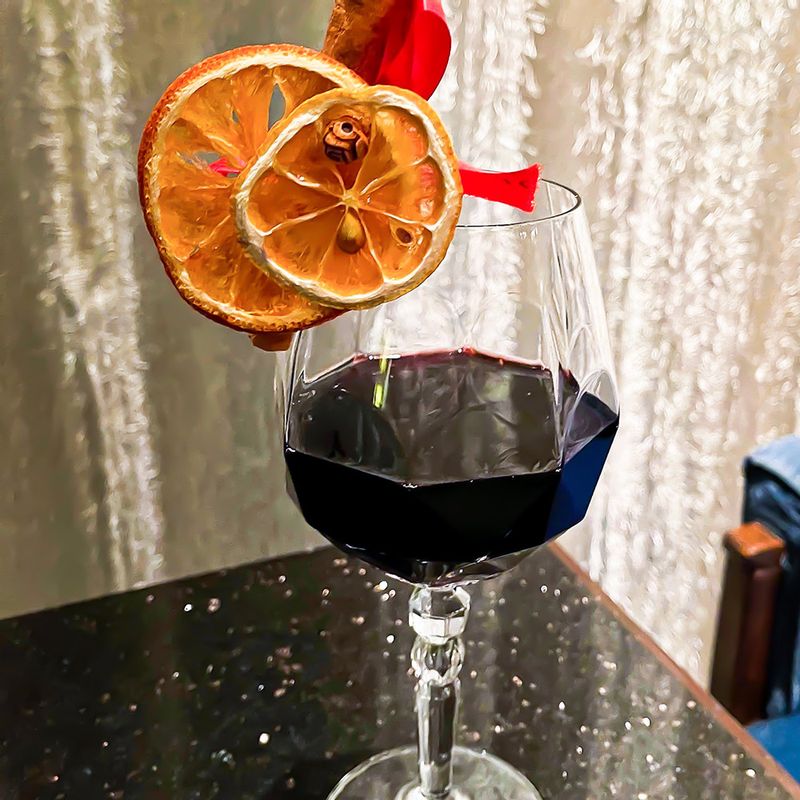 "The secret to a really good mulled wine lies in the mulling process," says Joel Scholtens Lindsay, liquid chef, The Blue Bar, Taj Palace, New Delhi. "You've got to be careful not to overcook the wine else it'll lose its potency and at the same time, cook it such that it embraces all the goodness of the citrusy rinds and the aromatic spices," he adds. He explains that he uses a select set of spices in a certain quantity such that the spice notes are well balanced. "Nutmeg, cinnamon, clove and star anise are the most fragrant of them all and to me these define Christmas. They lend a beautifully sweet perfume to the cocktail that remains on the nose and the palate for long. I balance this out with a hint of peppercorn for that wonderful warmth perfect for the frosty weather," shares Joel. Since Christmas is all about gifting, he serves this topped with a cinnamon stick and homemade dehydrated orange slice wrapped with ribbon to capture the spirit of the holiday season.
3. Infuse it with dry rose petals and lavender flowers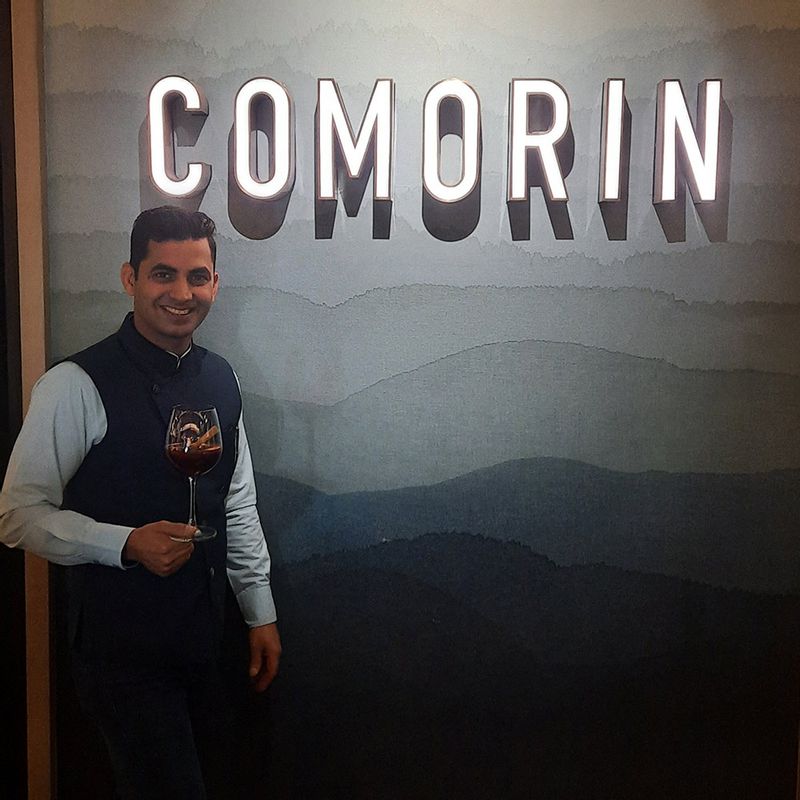 Varun Sharma, beverage manager, Comorin, Gurugram shares that Comorin's mulled wine is a combination of Cabernet Sauvignon, Shiraz, Cognac with House Dark Khus Vermouth, dry rose petals, lavender flowers, chamomile flowers, fennel, black pepper, coriander seeds, cinnamon, and cloves.
"We mix all these ingredients and sous vide for couple of hours at constant temperature," he adds. Once it's ready, it is served hot, in a red wine glass—garnished with an orange wheel, cinnamon stick, star anise and grated nutmeg.
4. Use a balsamic vinegar reduction to enhance the flavour of the wine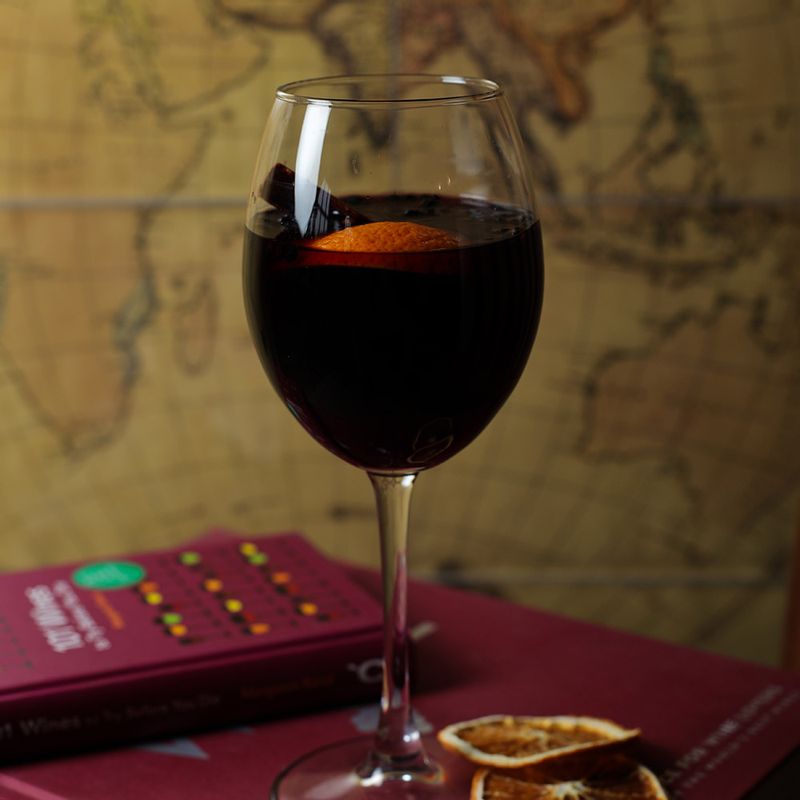 "Our version of the classic mulled wine is stronger on the 'wine' than most," says Rohan Matmary, head of beverages, Sidecar, New Delhi. "This is especially because of the balsamic reduction that we use, which enhances the tannins and the flavour of grapes in the drink. While most recipes rely on heavy use of spices and rum, we let the wine be the star, front and centre," he explains. The key ingredients for their version of mulled wine are Cabernet Franc Shiraz, rosemary, winter spices, balsamic vinegar reduction and Sidecar apple glaze.
5. Add a splash of cherry brandy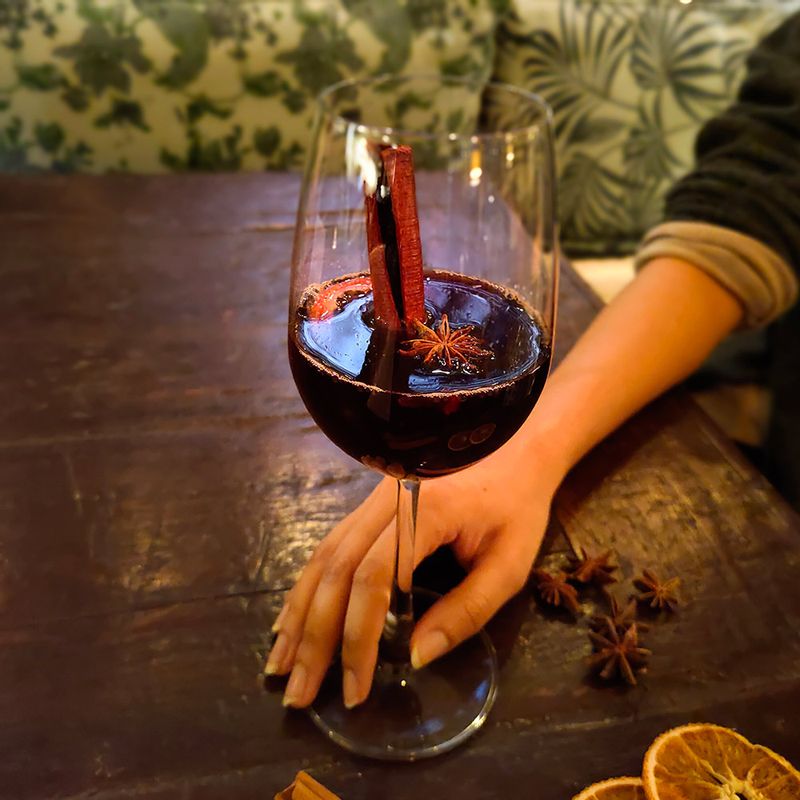 At The Grammar Room, New Delhi, the citrus and spices are infused together through a long steeping process of about eight hours. This makes the drink aromatic and delicious. "The wine, our in-house mulled wine syrup, and cherry brandy are warmed and mixed together to complete the drink," says executive chef Dhruv Oberoi. It is then garnished with star anise and orange zest.
6. Slow cook it in a copper pot 
"At ITC Maurya, we make mulled wine with a twist for one of a kind winter drink for our patrons. Our slow cooking method in a copper pot for a period of two hours gives the best mulled wine experience," says Deepanshu R Arora, beverage manager, ITC Maurya. Flavours of this warm drink are subtle, crisp and clean, with plentiful citrus and warm spices. "The medium bodied, juicy and warm dark-fruited Cabernet has a unique structure to stand up to layered mulling spices," he adds. 
7. Use smoked fruits  
Mixologist Vikram Singh at The Lodhi, New Delhi creates a smoked fruits flavoured mulled wine. This has citrus fruits like orange, pineapple, grapes, and apple—along with spices like cinnamon, cloves, star anise, cardamom, and nutmeg. All the ingredients are roasted in a small pouch and then simmered with red wine.
8. Start with a sangria mix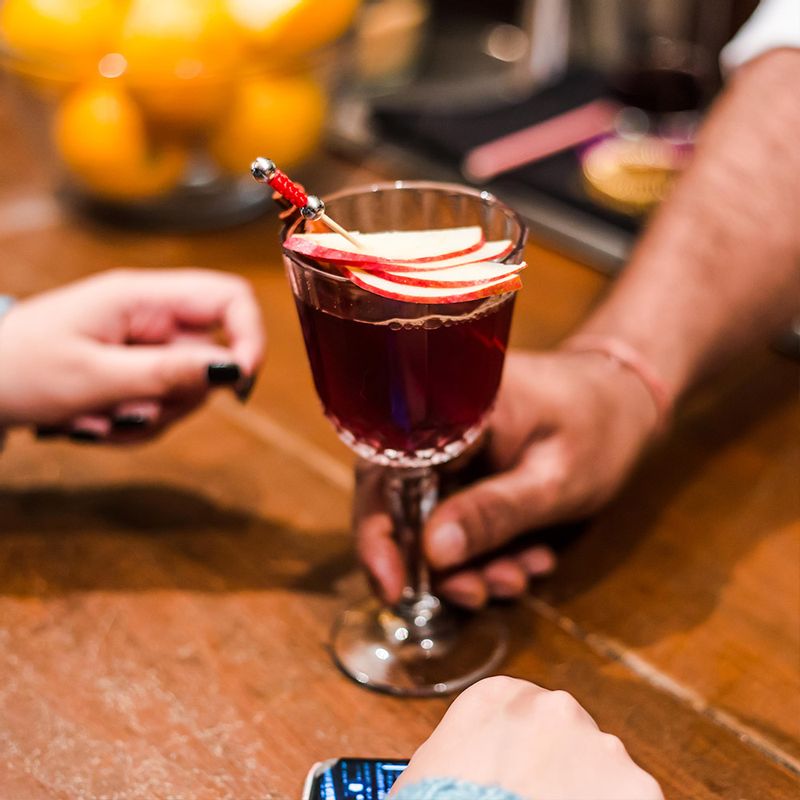 At ATM & Saz, New Delhi, mulled wine is presented as Francophile. It features their in- house red wine sangria mix, dark rum, cinnamon, and lime topped up with warm water. The sangria mix has seasonal fruits like orange slices with the peel, fresh red apples, and orange liqueur.
9. Add a warm, spiced gin 
"Mulled wine at Juniper Bar is skillfully created with the twist of our very own signature Delhi Fire Gin," says Javed Shaikh, F&B Manager at Andaz Delhi. Why Delhi fire gin? It is special, as it's only available at Juniper bar, the first gin bar of India, and comes with unique notes of coriander, cardamom, ginger, vanilla, and lime unlike any other gin. "It is warm, aromatic, and delicious. These spices and botanicals make it the perfect addition to a mulled wine," he states. 
10. Combine two kinds of red wines 
Gaurav Dixit, sommelier and beverage head, Leela Palace New Delhi, serves a delicious mulled Christmas sangria which is essentially slow cooked red wine with whole sweet spices, rum, cognac, and citrus fruits. "While most places work with only one kind of wine, we use two kinds of red wines—one fruity which is Merlot, and Shiraz which is spicy," he shares.
11. Smoke it with apple wood chips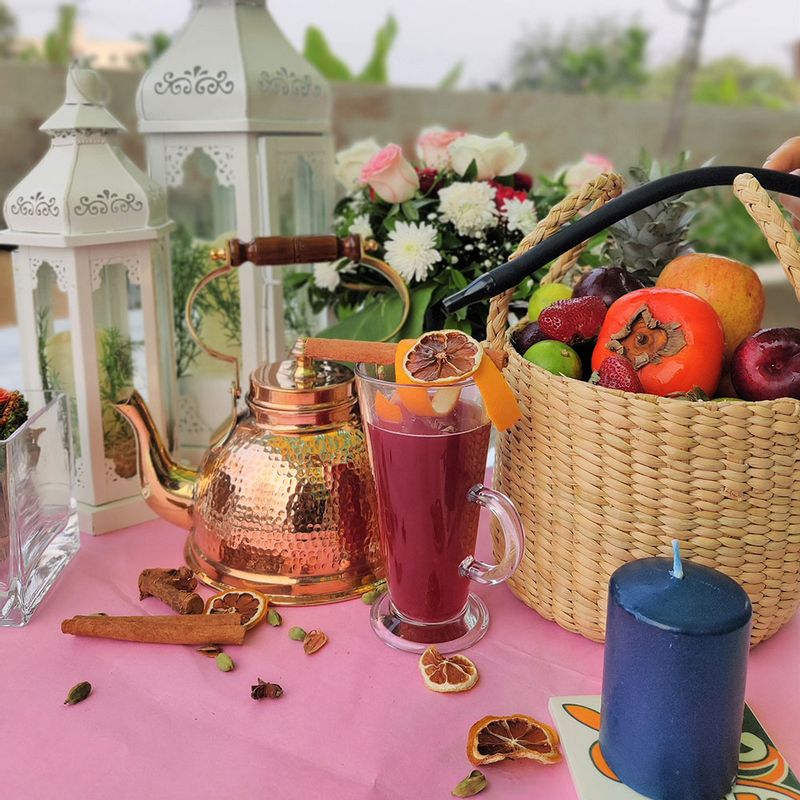 Nashik is the wine capital of India, so mulled wine at Radisson Blu Hotel & Spa, Nashik by Angela Lawitlangpui, the in-house mixologist at The Smoked Vine, is a wee bit extra special. She adds a little bit of spiced dark rum and infuses it with smoke from apple wood chips to make this recipe of mulled wine a bit fierier and warmer.
---
Photo: Shutterstock and featured brands