Winter is on its way out and the spring slowly crawls in with hope and love. After all, Valentine's Day is here—the season of love, the season to express your love to your close ones. Small gifts, meaningful notes, cakes and desserts all makeup for this day. Each year F & B outlets plans events and curated special meals for the grand celebration. Pandemic or not, the celebrations will be on. With covid precautions, most will prefer celebrating the day in the open air. Here are the best open-air places in and around Kolkata, where you can celebrate this Valentine's Day in a special way. Most of these places prefer pre-booking and promise to offer a great experience.
1. Glenburn Penthouse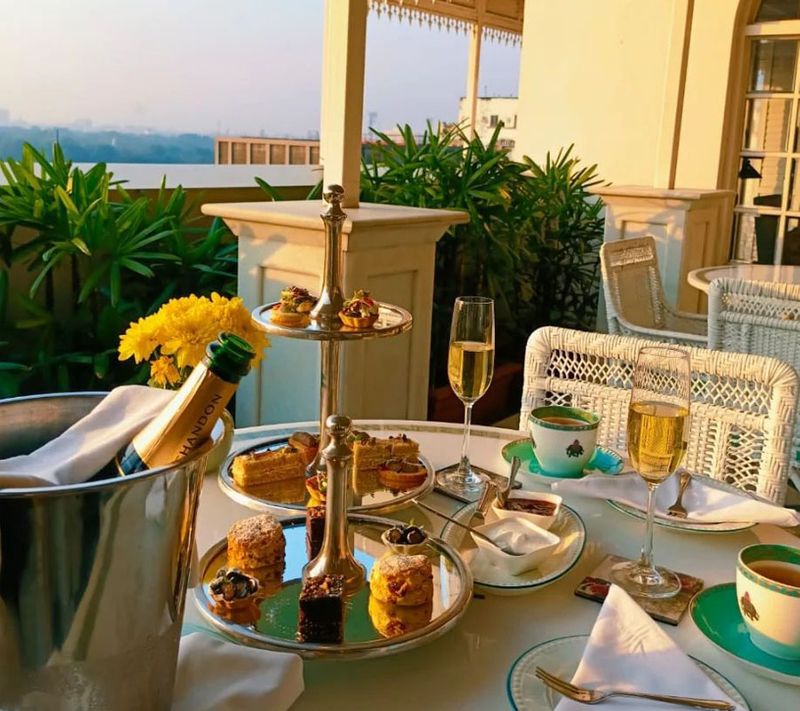 This hidden gem of the city, with a terrace infinity pool overlooking Victoria Memorial, is a perfect place to celebrate this special day. People in and around Kolkata often take a weekend break here. It's within the city yet surreal. The same team of much-acclaimed Glenburn Tea Estate's boutique hotel in Darjeeling has done up the Kolkata establishment with taste and elegance. It's on the top of this terrace, under the moonlight, a special dinner by Chef Shaun Kenworthy is on the offering. Red roses and sparkling wine, open-air and a 5-course menu await on Valentine's Day. 
Cost: INR 9,000 plus taxes per couple (includes a bottle of sparkling wine, red roses and the specially curated menu). Call +9133/4604 5267, +91/98302-58050 for reservation
2. Bari Kothi Murshidabad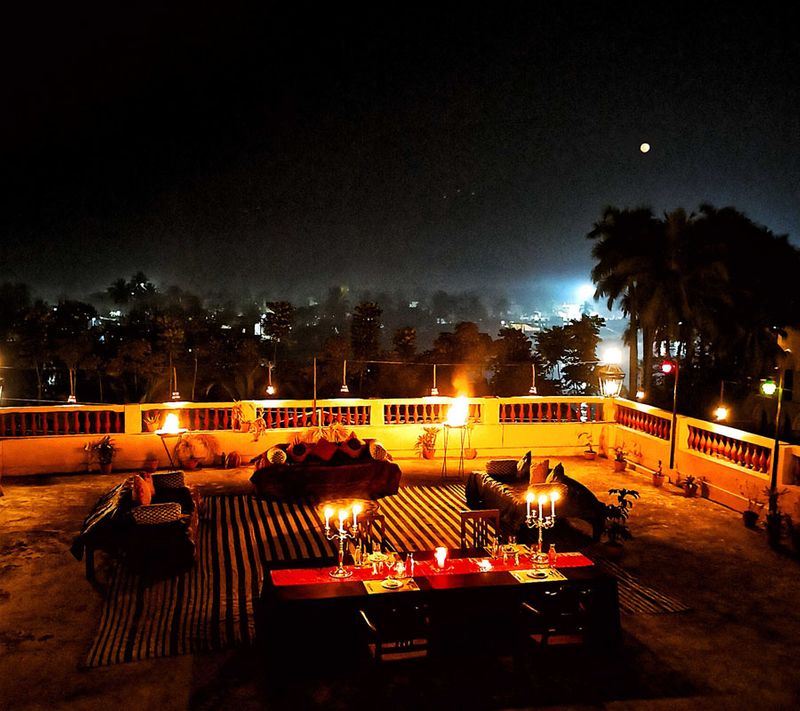 A two-day stay at this architectural marvel at Murshidabad can be so exciting. Built during the 1700s, this place is a confluence of Greek, Roman and French architecture, and special Valentine experiences like heritage walks, romantic sunsets, cultural performances in the evenings and narration of heritage love stories await here. A complete vegetarian place, the special 5-course storytelling meal at the Durbar Hall will have moin ka poori, kheera khata meetha, kalmi vada, vegetable biryani, shahi paneer, aloo dum, goli, chum chum, and so much more. 
Call +91/90512-00800 for reservations.
3. Rajbari Bawali 
An hour and thirty minutes drive from Kolkata, Rajbari Bawali was built around 250 years ago. A restored building exhibiting the opulence, style, and grace of zamindars of Bengal—this is a popular place for people who want a quick weekend getaway in a traditional heritage stay. This Valentine Day, Rajbari Bawali is offering a bespoke candlelight dinner with live music under the moonlit night amidst mesmerising surroundings. It's almost like a journey back in time, laden with sumptuous food to excite the tastebuds. You can enjoy the cheese platter, avo salad, lasagne, grilled fish, and Apple delight. 
Cost: INR 14,500 for 2 plus taxes (Includes one-night stay, breakfast, lunch, special poolside candlelight dinner, and a 45-minute spa session). Call +91/90733-12000 or +91/98303-83008 for reservations.
4. Hyatt Regency Kolkata 
The newly introduced open-air poolside dining at Hyatt Regency Kolkata has live grills and small plates from live counters along with cocktails and mocktails. This Valentine's Day, you can dine under the stars with a special menu including satay chicken and prawns, five-spiced lamb chops, Scarmonza mushroom, bharwan gucchi and paneer platter, nalli nihari platter, and more along with live music for entertainment. 
Cost: INR 2000+ taxes per person (includes pool usage. Alcohol and shisha are on a la carte basis) Call +91/62921-96230 for reservations.
5. LMNOQ Kolkata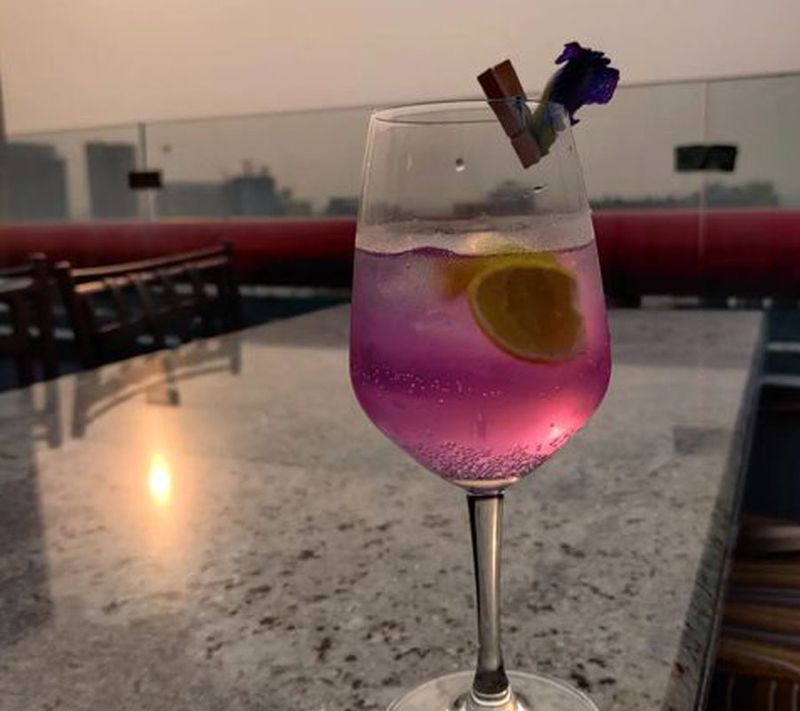 One of the best open-air places that have recently started operations in Kolkata, LMNOQ has a beautifully romantic ambience with a view of the Kolkata skyline. They have a special Valentine's Day spread right from the 11th till the 14th of February, and you can enjoy it all day long. The menu features food like Kerala mutton peppery fry, murgh handi biryani, tiramisu, and a few eclectic alcoholic drinks like Bengal princess, berry and rose bramble, and more—all of which make V Day here a delightful dining experience.
Cost: INR 1,200 + taxes for two (without alcohol); Rs. 2,000 + taxes for two people (with alcohol). Call +91/99030-40506 or 033/4004-6666 for reservations.
6. Cloud Social
Another new addition to Kolkata's rooftop scene, this is perhaps the largest rooftop restaurant/lounge as of now. With sprawling green flooring and a private dining area with a glass dome, they have a special Valentine's Day menu with spicy beetroot broth, Thai red curry, wild mushroom love with rice, red velvet cake, and so on—mind it, this place is for vegetarians only. 
Cost: INR 1,000 for two. Call +91/90883-66483 for reservations.
7. Sienna Store and Cafe
Sometimes quaint little places are more attractive than sprawling ones, especially if the food is spectacular. One can enjoy a quiet meal here with their loved ones, starting with black truffled cream cheese and smoked salmon tartines, ricotta with strawberry and nolen gur tartines. Indulge in a bowl of oyster mushroom and brown butter gnocchi and relish Julia Child-inspired mangsho, mash, and gravy bourguignon. Complete the dinner by sharing a strawberry and dark chocolate tart. 
Cost: INR 1,000 for two. No reservations required.
8. Capella at AltAir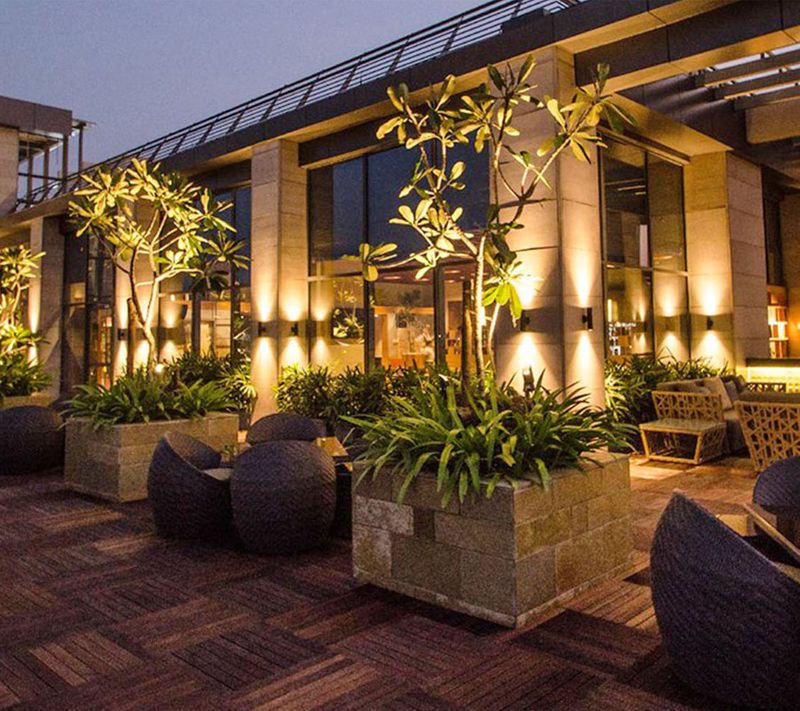 This rooftop lounge and restaurant at Salt Lake offers a special Valentine's Day evening with the band 'All Square' performing their hit numbers from 5:30 PM in the evening. Couples can choose from a wide range of a-la-carte food and drinks menu, and enjoy the pleasant weather while looking at the city. 
Cost: INR 4,000 per couple (cover charges);call: +91/90739-27896 for reservations. 
9. Polo Floatel
How about a unique experience of dining on a boat? Polo Floatel, the only floating hotel in the city, has an unusual Valentine's Day offer from the 12th till the 14th of February, noon to 11 PM, with a grand buffet including food like Asian veg cigar rolls with sweet chilli jam, gondhoraj fish fry with tartare sauce, international formaggio, melon and feta salad with balsamic drizzle, stir-fried Asian greens with almond, Kolkata chicken chaap, Mutton biryani and raita, and more. The dessert selection consists of strawberry mousse, Nutella banoffee pie, and the likes. 
Cost: INR 25,000 plus taxes for two (including the teepee set-up, a four-course meal, and a bottle of wine). Call +91/86979-71678 for reservations.
10. Westin Kolkata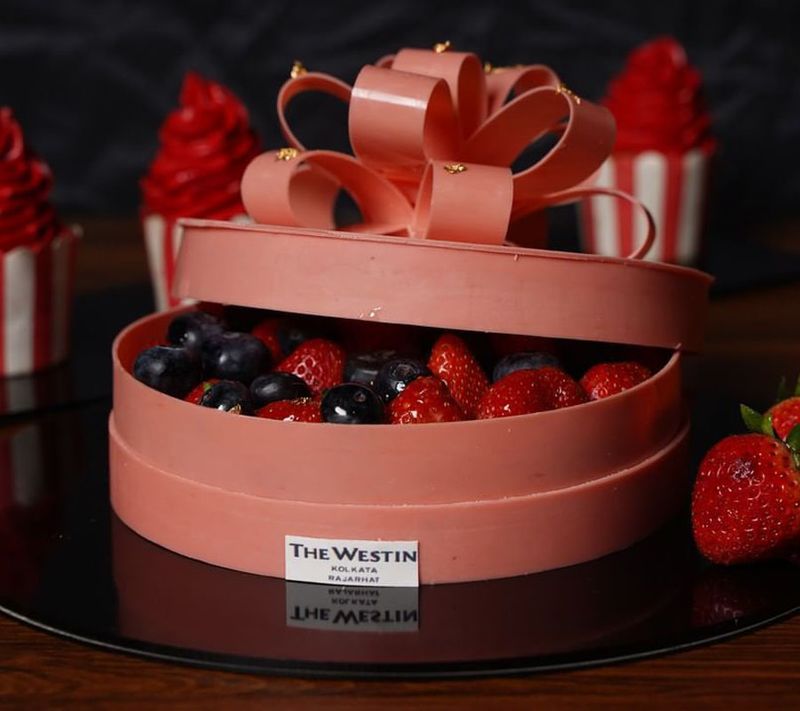 They plan to offer an unforgettable moment on Valentine's Day with a specially-curated menu and experience at all their dining avenues, including the poolside. Starting from the 11th of February till the 14th of February, the menu will comprise Korean chilli chocolates, no-bake chocolate cups, and classic berry espresso cake to name a few. On 14th February, there will be a chef-curated dinner buffet paired with a glass of sparkling wine. There will be unlimited premium beverages, live band and DJ, as well as an unrivalled poolside ambience. 
Cost: For Seasonal Taste: Starting at INR 1450+ taxes; for Nori: Starting at INR 2,699+taxes; for poolside: INR 8,000 per couple. Call +91/75969-30985, +91/90739-70033, or +91/98210-47244 for reservations. 
---
Photo: Banner - Polo Floatel | Featured Properties