The countdown to Valentine's Day has begun, and the spirit of the season is, in every intent and meaning, love. Adding to this is the crisp nip in the air thanks to the beautiful Delhi winter, which is now transitioning to spring. This weather, with all its pleasantness, is sheer perfection — and you'd do well to not miss just the right ambience for a once-in-the-year meal on the day that celebrates love.
Be it with your partner, parents, siblings, a close group of friends, or even by yourself after a tiring day of work and meetings, these Delhi restaurants are putting their best foot forward on February 14 to make your day aptly special with their offerings. Here are our top picks for the big day next week!
1. 1911 at The Imperial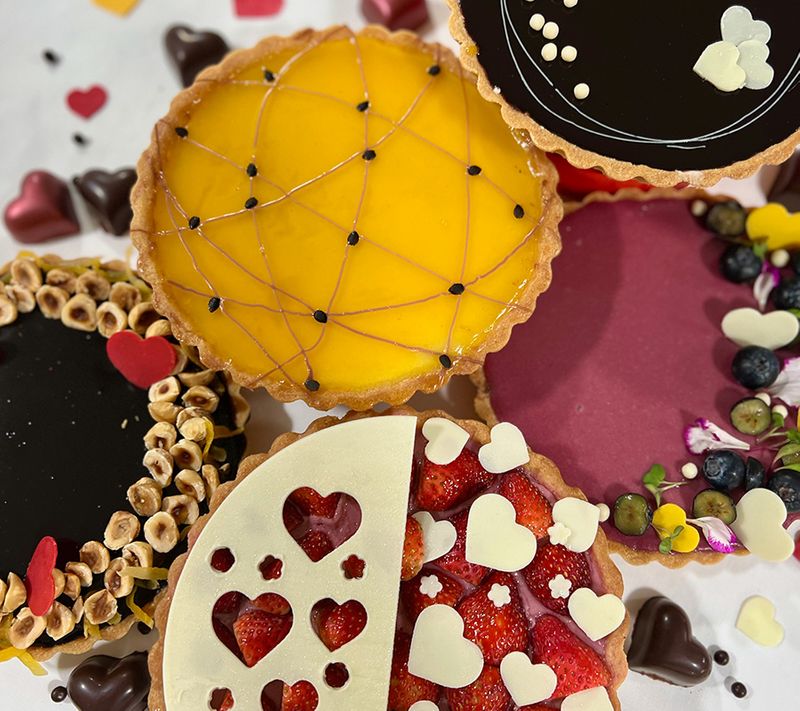 Transport yourself back to the times of yore as you step into the art-deco style restaurant—1911 at The Imperial in Central Delhi. The restaurant offers an idyllic backdrop where time slows down, and you can relish a bespoke meal with your loved ones. The menu features Himalayan cheese boards, charcuterie platters, classic roasts, sushis, dumplings, live stations and more, along with a glass of sparkling wine. There are also assorted desserts from the pastry chefs at The Imperial Patisserie, which will leave you wanting for more. While you're at it, don't miss the specially crafted tarts that they have on offer!
2. Taj Palace, New Delhi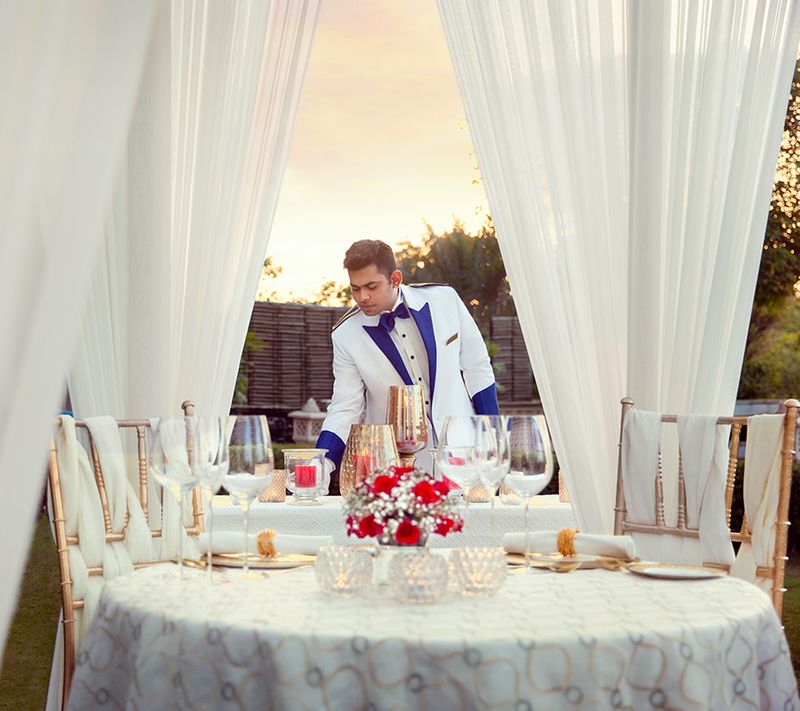 At the iconic Taj Palace in New Delhi, you can celebrate Valentine's night in style with dinner under the stars. A mesmerising night on the lawns of the hotel with handcrafted menus from the fabled restaurants and cocktails to accompany the delicious meal, and a butler in tow. Talk about personalised luxurious experiences! If that doesn't excite you, then hop on the Orient Express for a journey of timeless romance! A classic French meal awaits you at this iconic restaurant, with a selection of rare single malts, fine wines and handcrafted liqueurs to add oomph to your night.
3. SAGA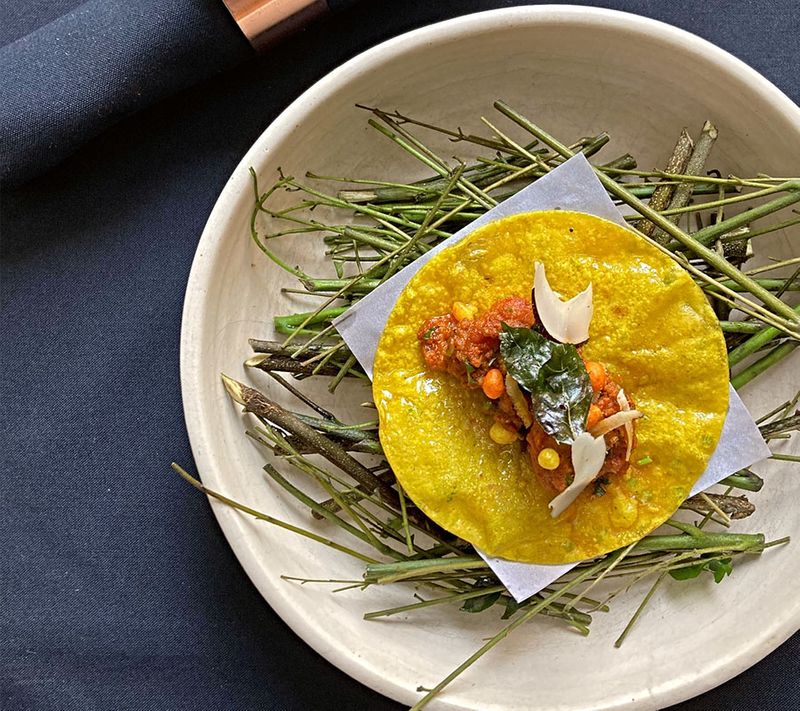 At SAGA, Chef Kush Koli has curated a special chef's tasting menu on the occasion of Valentine's Day with live music to accompany the mouthwatering courses that the chef will roll out for the day. Specialising in modern Indian regional cuisines, the tasting menu will feature some of SAGA's signatures like ghee roast prawns, chicken tikka pie, lagan ki boti slider, kundan qali with korma gravy and more, in an al fresco setup.
4. Khubani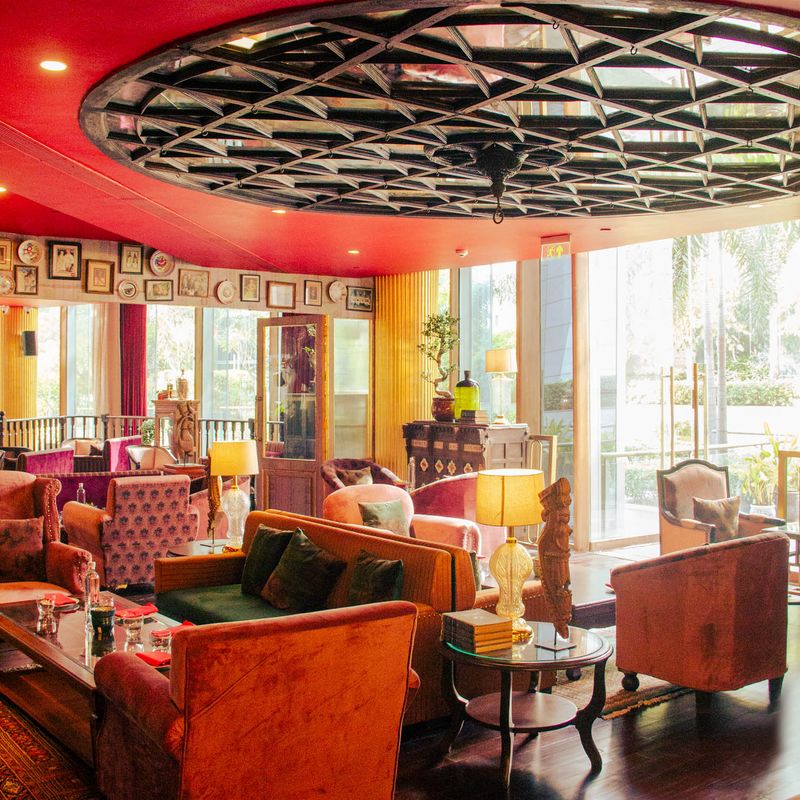 Nestled in Aerocity, Khubani at Andaz offers a modern-day royal experience with its lush ambience and sumptuous food. The fare is a smattering of global cuisines — from Turkish mezze and charcoal-cooked kebabs to the much-loved butter chicken and dal makhani. For Valentine's night, the chefs have curated a special menu featuring signature dishes from the main menu, such as Sweetheart Salmon which consists of pan-seared Norwegian salmon, aged sauce vierge and buttered seasonal greens, to a confit of duck leg with roasted potatoes and butternut squash, amongst others.
5. Cafe Dali
The newest entrant in the foodscape of Delhi, Cafe Dali is an Italian restaurant situated in Meharchand Market in Central Delhi's Lodhi art district. For Valentine's week, Michelin star chef Michel Christmann will be hosting a special pop-up from February 10 to 15. At Cafe Dali, ingredients are sourced fresh from across Europe, every pasta is hand-rolled and every sauce is perfected with time and patience. Their truffle pizza and raviolis should not be missed if you plan to dine there.
6. Ophelia
Located in The Ashok in Central Delhi, Ophelia is serving a set five-course Valentine's special menu. The smoked duck and fig salad, passion fruit salad, rose and pepper chicken, confit chicken breast and strawberry cheesecake with chocolate are among their classics — with a twist specially curated for Valentine's week. Savour their special cocktail menu to pair with the dishes, as you soak in the African landscape-inspired ambience of the restaurant and bar.
7. ROOH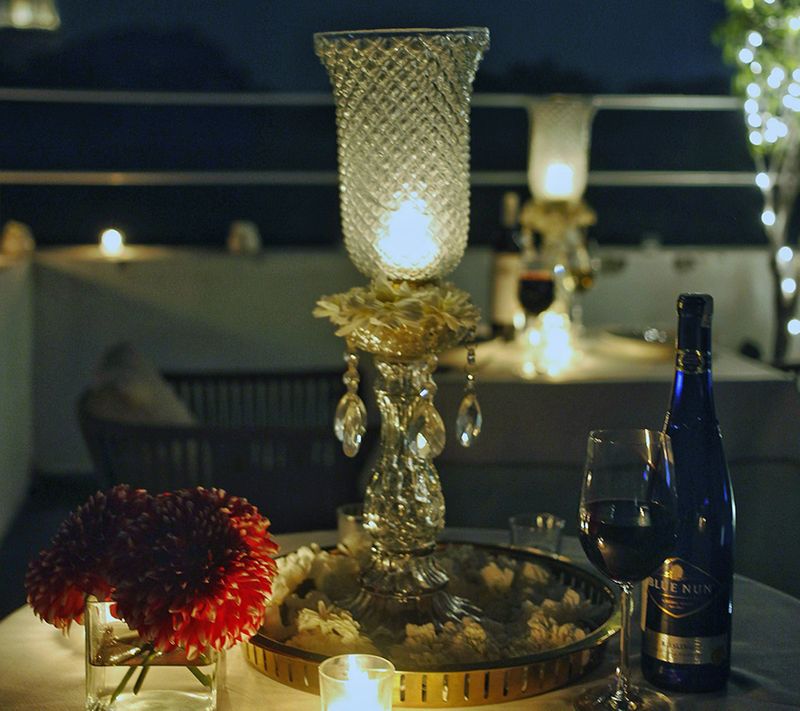 Imagine a starry blue breezy night, the Qutub Minar lit up in the vicinity, and a candle-lit set up to celebrate the day of love. Sounds enticing, doesn't it? ROOH at Mehrauli has launched a chef's tasting menu on the occasion of Valentine's Day. The offering celebrates modern Indian flavours and the best of winter in the season of love, with dishes like Raspberry Explosion — an amuse bouche where a tart shell is the petal of the flower, and a gel forms its centrepiece.
8. Zylo by KAKAPO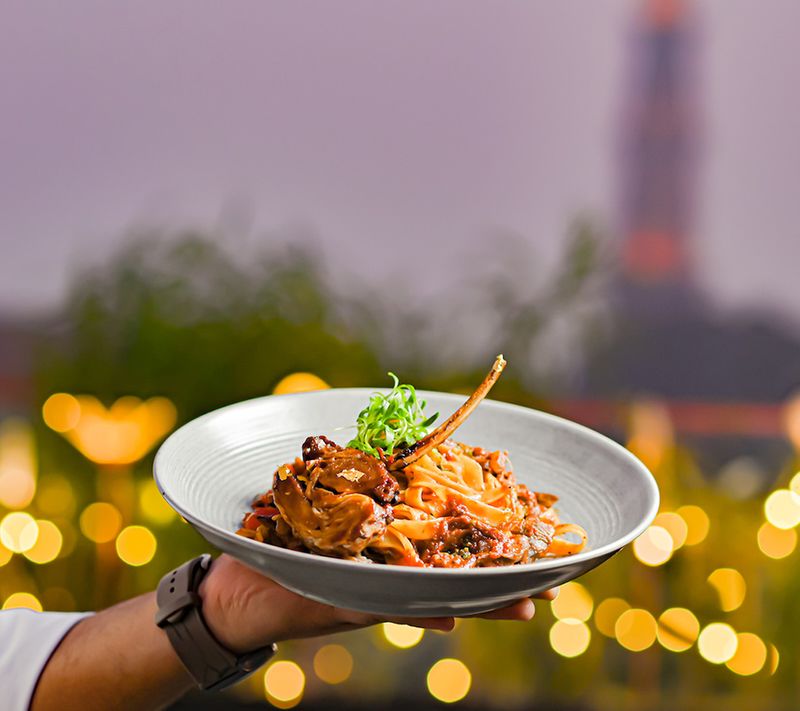 The newly launched Zylo by KAKAPO offers an uninterrupted view of the Qutub Minar along with some heady concoctions and lounge music to groove on. If that doesn't sound enticing to celebrate an easy Valentine's evening with your partner, then what does? Delhi's pleasant February weather paired with delicious hot finger food and your loved one by your side is perfect for those looking for a fun evening out.
9. Kiran Nadar Museum of Art featuring Mensho Tokyo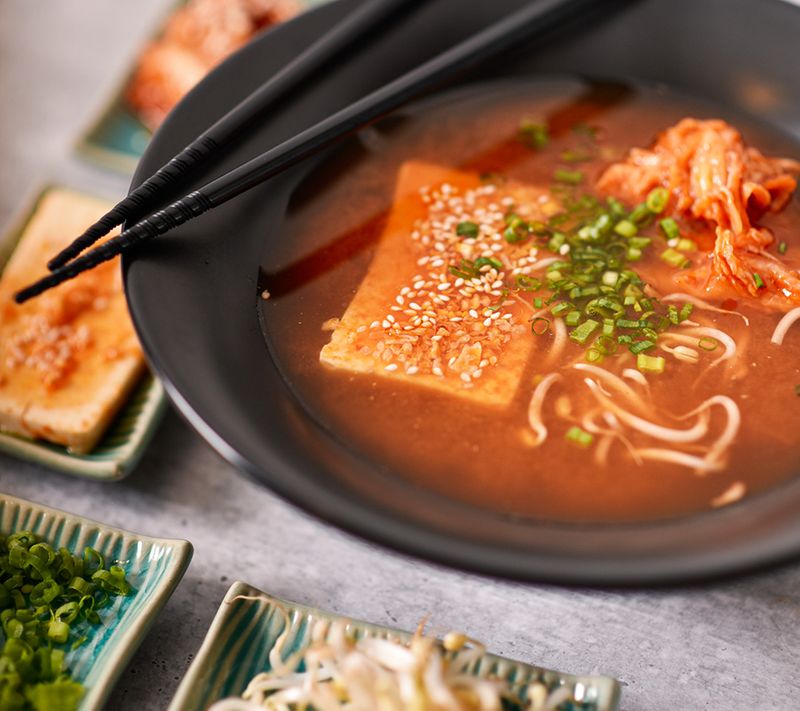 At Kiran Nadar Museum of Art in Saket, Mensho Tokyo, a popular ramen brand, brings authentic Japanese fare that makes it a niche offering in its own right. To do this, Mensho Tokyo has curated a set menu for the night, which is served alongside Fratelli wines. You get a five-course dinner true to the Japanese style of dining, and the fare includes a light appetiser, a hearty ramen bowl, and a sticky toffee pudding with miso caramel ice cream. Call it a discerning choice? If you love Japanese cuisine, that is exactly what it is!
10. American Brew
Whether you're spending the day with your significant other or your closest girlfriends, American Brew is among the most ideal places to celebrate this Valentine's Day. They offer a romantic dining experience for couples, with a special menu that features classic American dishes, handcrafted coffee and a selection of desserts; and for those of you who are celebrating with your girlfriends, they are offering a separate 'Galentine's' menu for tables of four or more women. Well, now that sounds inclusive and exciting!
---
Photo: Shutterstock; respective brands