I see him at the Zee Zest Digital Cover shoot for June 2023 and he strikes a perfect 10. The piercing gaze on camera and the humility off it, the unmistakable honesty and mischievous child-like laughter; he slips in and out of moods and moments with practised ease. The man in front of the camera is a content creator, singer, songwriter, Indian classical musician, and actor Bhuvan Bam. He is the first Indian YouTube content creator to reach 10 million subscribers in 2018 for his channel BB Ki Vines, featuring comedic skits, sketches and parodies based on the everyday life of a middle-class Indian boy. Today, the channel has over 26 million subscribers, and over the years has broken countless conventional creative boundaries.  
Bhuvan's soared to fame when one of his early satirical videos caught public attention in 2015 and went viral in Pakistan. It was based on a reporter's merciless coverage of the 2014 Kashmir floods. The popularity of one single video was Bhuvan's cue to take content creation seriously and set up BB Ki Vines. The sketches are based on everyday situations that many have encountered or heard of within the six degrees of separation portrayed in an exaggerated and funny manner. Bhuvan morphs into desi characters such as Titu Mama, Sameer Fuddi, Mr Hola, and Babloo Ji that have become a mainstay of the BB Ki Vines universe. Bhuvan's approach to situational comedy resonates with the common man because of its obviousness. He also has an eye for humour and he finds it in the most unexpected of places, people, and situations. Most importantly, since the inception of BB Ki Vines in 2015 to 2023, Bhuvan single-handedly manages all aspects of the production of his YouTube channel– scripting, acting, shooting, editing, etc. The shakey, hand-held selfie angles and perspective of the videos have added to the charm of the videos and furthered loyalties toward him.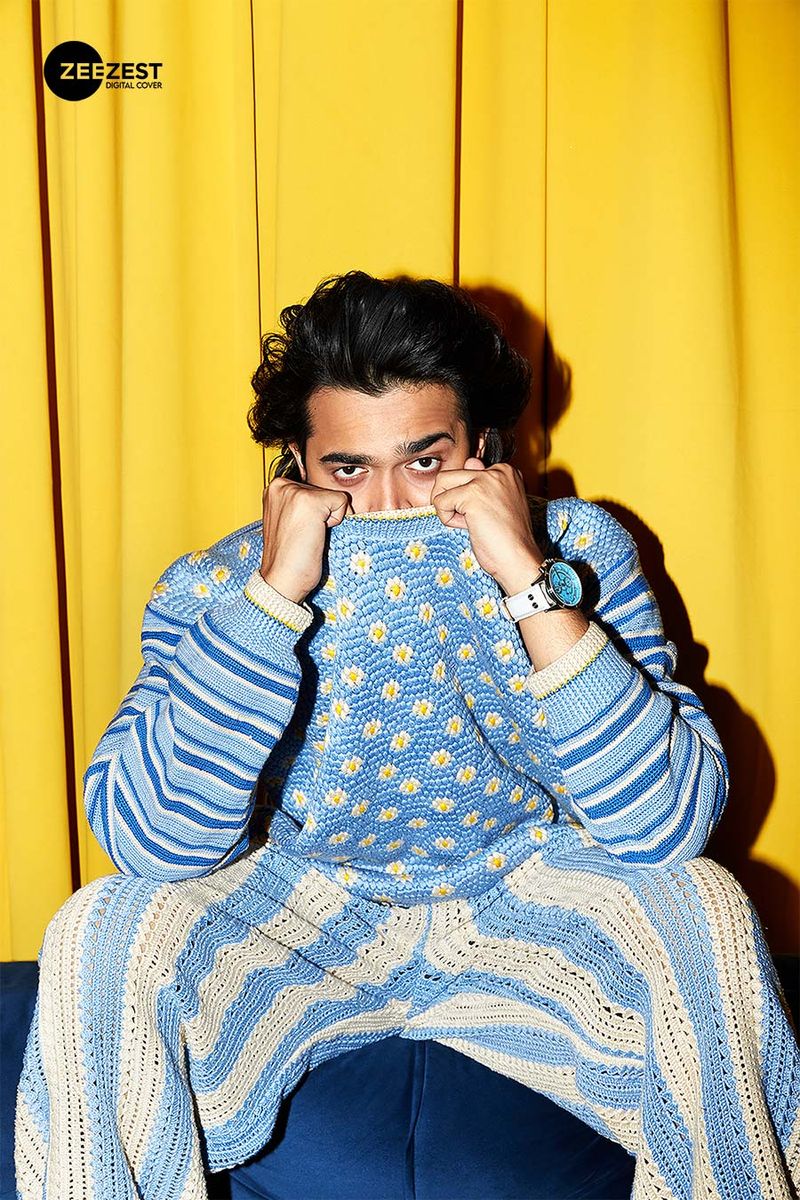 Enjoying views in millions, his YouTube channel has won Bhuvan Bam several awards and recognitions such as WebTVAsia Awards 2016 and Hindustan Times Game Changer Awards. Over the years, he has earned opportunities to showcase his acting chops on OTT. In 2021, he became the first Indian creator to release a web show. Titled Dhindora, the show was an extension of the BB Ki Vines universe and was named 2021's second-most watches series, according to IMDB. Dhindora was YouTube India's most-watched show that year with over 400 million views (and counting). Other projects of Bhuvan include Taaza Khabar, Rafta Rafta, and Plus Minus. He's also made a name as a songwriter, singer, and composer through melodious tracks created for his own YouTube channel, movies, and web series like Safar, Ajnabee, Sang Hoon Tere, and Ban Gayi Zindagi. Soon, we may even watch him lead an action thriller, more details awaited.  
In real life and off the camera, he is an antithesis of his characters, shy, reserved and composed. "I miss being a child, it was a carefree era," Bhuvan tells me as he brings out his playful inner child posing in front of the camera at Zee Zest's June 2023 digital cover shoot. But the moment the camera stops flashing, you witness a different Bhuvan. One who's "simple and boring". In our conversation after the photo shoot, Bhuvan gets real about the constant conflict between self-belief and self-confidence, and the resultant chaos. Talk about being relatable! 
Edited excerpts:  
1. What is Bhuvan Bam manifesting right now?
Mera track record kharab hai, manifestation ke case mein (I have a bad track record in the case of manifestations). Manifestation is a buzzword right now, but it doesn't work for me. Whatever I wish to manifest, I don't get it. In fact, the opposite happens. Therefore, now I don't try to manifest but I work towards it in the hope of fulfillment.
2. BB Ki Vines completes eight years. How do you feel? 
I didn't even realise that. I still feel so fresh and equally excited. I have been very lucky to have people around me who have constantly supported me through thick and thin. Most of the credit goes to my subscribers. I have been so unfair to them by creating just one or two videos a year. I feel so guilty about not creating more content. But they still show so much love towards me and my work, and that is what adds fuel to the fire within me. That is what makes me want to strive hard and do more work.
I feel that no matter what your profession, if you have that drive, excitement and a little nervousness in creating/doing something, then you are heading in the right direction. The day that excitement to create content is out, I will stop doing this.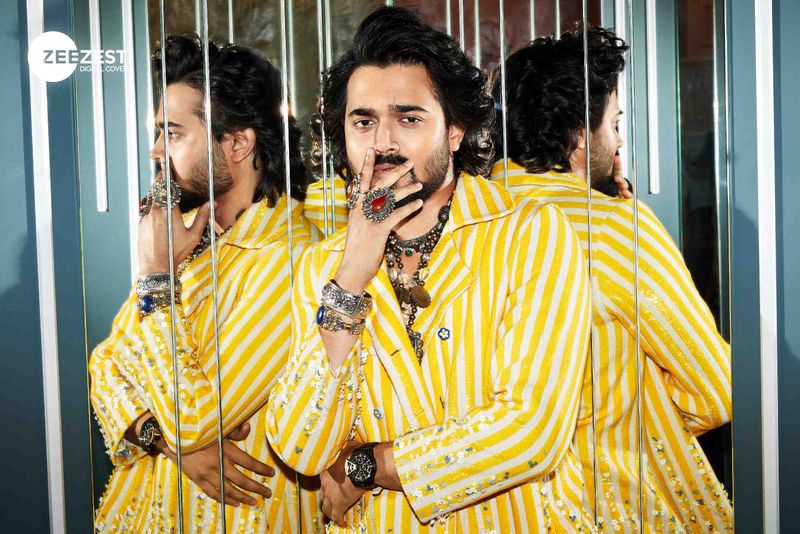 3. How have you evolved as an artiste from your content creator days to now?
Over the years, I have learned to be more patient, simple and satisfied. Earlier, when I was new to YouTube, there was surely greed for followers. In that desperation for eyeballs, I'd do and say things that I knew would get views for my video and create a certain impact on my audience. But today, I think before I speak. I am much calmer and more composed.
One thing I feel fortunate about is that my friend circle hasn't changed with time. I still have the same five friends I had back when I started out, and they act like mirror and shadows. Also, I share a good bond with people who I have come across via work.
4. Story or characters, what is the most important thing for you?
For me, the story is primary and important, and the main reason I take up a project. One thing I understand clearly is that when a person goes to watch a show or a film, he or she is going to watch it for the story. The character is secondary. If the story is not impactful, no matter what you do, the character won't be able to make an impact.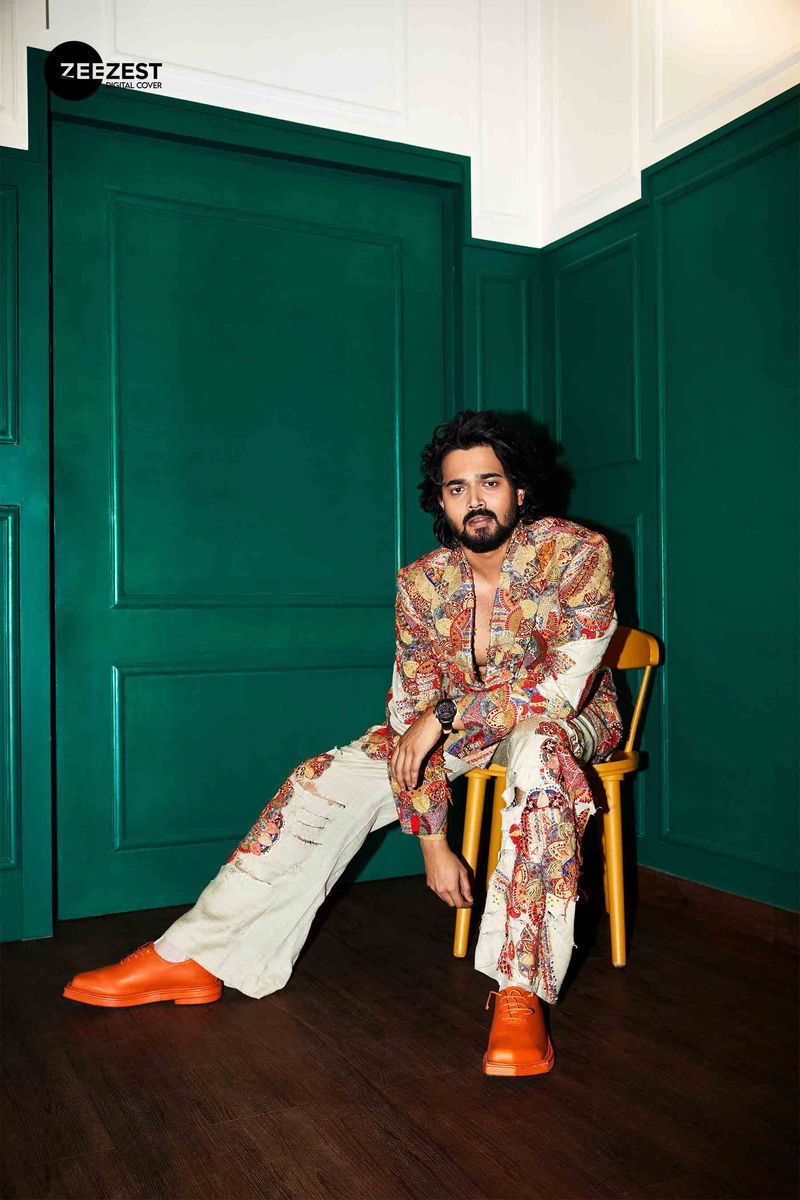 5. You are used to switching characters but how easy or difficult is it to switch between genres?
It is difficult. Take the example of Taaza Khabar, where I played a grey character. Once that shoot was over, a week later, I started shooting for Rafta Rafta, which is a romantic comedy. For the first two days, I couldn't understand what was happening, I had withdrawal symptoms.
I think switching between genres is tough for me right now because I am new to it, but I will learn with time. I have switched characters in minutes, I did that for Dhindhora too, but that's easier for me since I have been doing so for a while. 
6. Why is it important for you to tell stories that are closer to reality and relatable?
I feel that rooted stories have a universal appeal. I can relate to a story/scene better if I or someone I know has experienced it. Also, we (Indians) are so fortunate, we have stories in abundance. Every bylane, and every street corner [in India] is alive with stories.  
Relatable content has longevity, and its mass appeal is unmatchable. Today, even the superhero universe features relatable stories. For me, Minnal Murali is a winner because although it is a superhero film, the setting is so rooted. It gives us aspiration and hope; it tells us that people like you and I can do great things. I think what is also important is to give hope to your audience through your story.
7. Where do you stand in the long-format vs short-format debate?
I am more inclined towards longer formats courtesy of the exposure I got to world cinema during the lockdown. Earlier my watchlist was limited to Hollywood movies, but during the lockdown, I watched a lot of foreign language films (I still do). I learned that the world has just seven stories, and we're basing everything on those seven only. But the storytelling is different, they base it on their culture and traditions. 
That's when I realised the importance of long-format content. I realised that if I wanted the audience to stay hooked to me, my characters and my work, then I needed to give them long-format content in addition to the snackable content that I create. That's how Dhindora happened. 
When Dhindora was well-received, I knew that this is what I want to do without limiting myself to a particular genre. My long-term goal is to create series that are memorable and stay with the audience even after they are finished.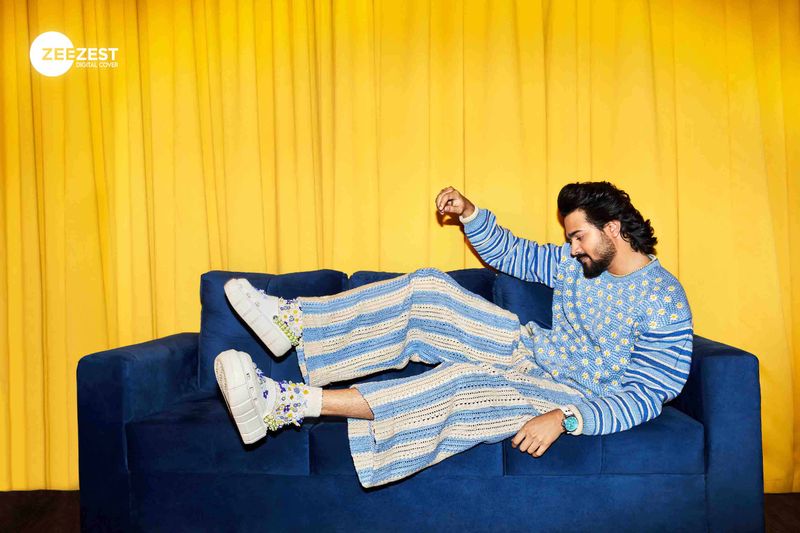 8. While you focus on creating long-format content, will BB Ki Vines take a backseat?
No, it won't. I cannot let that go because that content and those followers are the ones who have made me who I am today, I can't let that go in vain. I may not stay active on the channel but I will try to stay and give what they are expecting. It is my responsibility.
Also, long-format content takes time to create – from ideation to execution and release.
9. What are your aspirations as an actor?
I don't know if I will ever get to work with Manoj [Bajpayee] sir, but at least once I want to sit somewhere around him and just observe him and hear him talk.
I recently got to do that with Nawaz bhaiya [Nawazzudin Siddiqui]. These artists have such a great body of work and yet they are so underrated. Their best quality is that stardom has not gone to their heads, they focus on doing good work regardless. With every project, they showcase a new skill that the audience has not seen before and that is amazing.
10. How important is it to be surrounded by the right set of people? 
The fact of life is that at the end of the day you are alone. But what I have learned is that to progress in life, you need the right set of people around you, who will guide you and push you to do better, do right. Finding such people is difficult and I have been fortunate to have found a peer group like that.
11. You said in an interview that success concerns you. Can you tell us why?
Yes, I said that because in my head I know I still have a long way to go. We just spoke about completing eight years, but in my heart, I know there is so much more to do. I aspire to create more and more stories from the grassroots level but at the same time make them reach international stages. But before that, I must search for stories, and that will take time.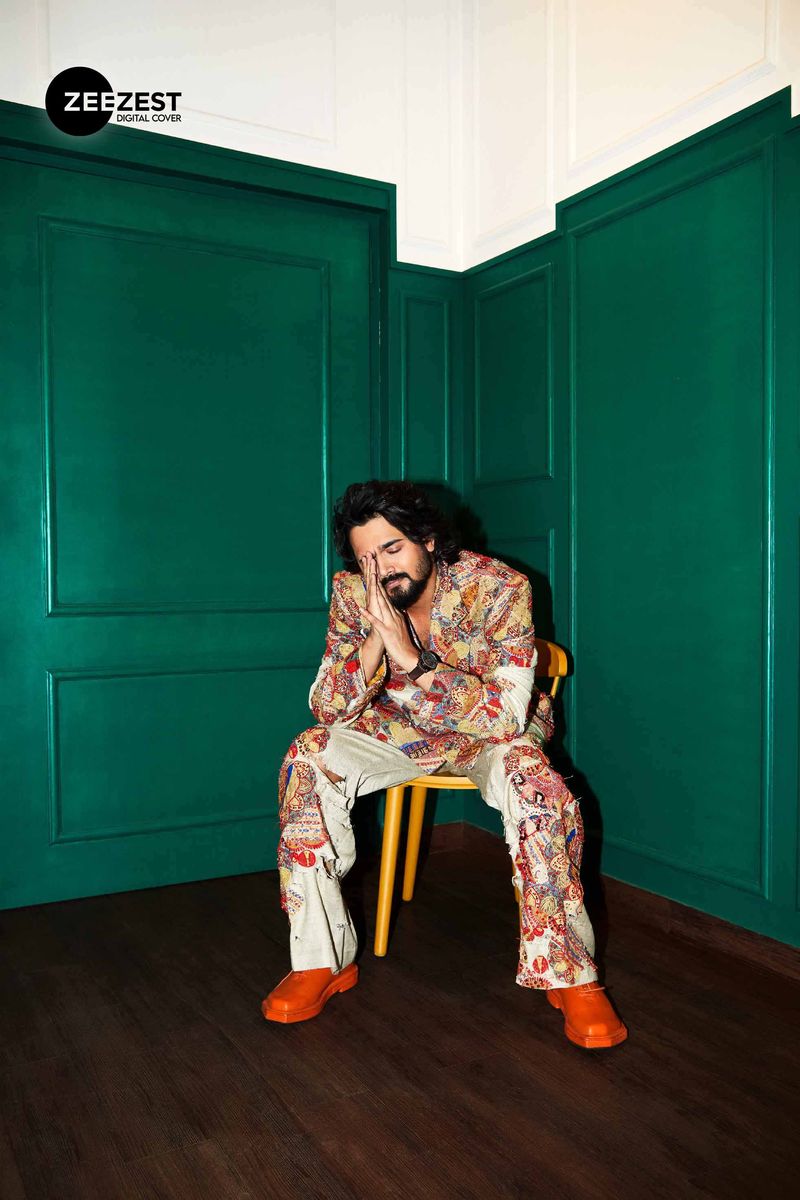 12. How do you keep yourself centred in the fast-paced world of social media?
I remember Shah Rukh (Khan) sir once said that you must work as though you have blinders on. You focus on your work and should not look left or right. That is my mantra in life – to not peep into others' plates but to enjoy what is on mine. There is no jealousy, just greed to do the best I can for myself.
13. What are you proud of right now?
My outlook towards life. I have clarity about what I don't want to do in life, and I am proud of that. No one can force me into doing a certain thing, and this is how I have been since childhood.
Then there's self-confidence, which keeps fluctuating, and there is self-belief, which I am confident about and I take pride in. I believe in myself thoroughly but to showcase this self-belief in front of people, you need self-confidence, that is where I flounder sometimes. 
---
Credits:
Editor: Sumita Bagchi  
Creative Consultant: Mitrajit Bhattacharya
Photographer: Keegan Crasto
Watch Partner: Police Watches
BTS Video: Gaurav Talekar
Video Edit: Media Edge
Stylist: Pyu Mishra
Hair stylist: Team Aalim Hakim
Makeup: Rajendra Singh
Location: Merakii Studioz
Artist PR: Hardly Anonymous