In the year that we complete 75 years of independence, it's only fitting to reflect on the history of our freedom struggle, in particular the Swadeshi movement that began in 1903 to boycott foreign goods. From boycotting foreign goods back then to Indian brands sealing their position on global shelves today, India has come a long way. We put the spotlight on homegrown brands, making waves internationally.
A love affair with India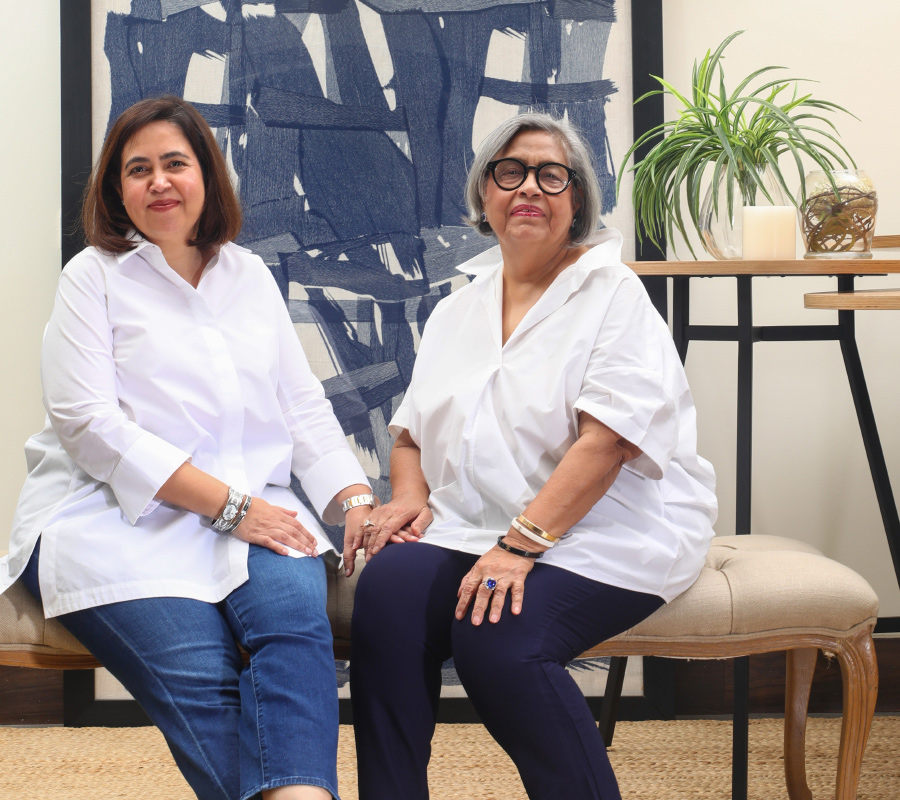 India, with its rich heritage of crafts and traditions, has always had much to offer to the world. So what exactly is it about India, that's so fascinating to the world? Sarita Handa, Founder and Creative Director, Sarita Handa—a home decor label that's been a long-time supplier to brands like Macy's, Pottery Barn and John Lewis to name a few—attributes this to our rich cultural diversity. "We as a country have been preserving remnants of our centuries-old roots through craftsmanship, handicrafts and visual representations. With each region in our landscape offering a native handicraft or tangible traditions, craftsmanship and textile history, India will always be celebrated worldwide." 
Designer Manish Malhotra who recently showcased at the Sutr Santati Exhibition at the National Museum, New Delhi is no stranger to the international stage. He along with Sabyasachi Mukherjee is one of the first few names that come to mind when speaking of Indian designers going global. Malhotra who opened his first flagship store in Dubai back in 2004 and has had multiple exhibitions across the globe, is now gearing up for major international retail expansion plans come 2023. The designer believes that Indian fashion brands are now recognised globally. "It takes just one glance to know a 'Made in India' product. From silhouettes, colours, and embroideries, to embellishments, the recognition and appreciation are rewarding. We just need to keep the legacy of highly skilled Indian handcrafts alive in a world of rapid mass consumerism," notes Malhotra. 
The global perception of Indian brands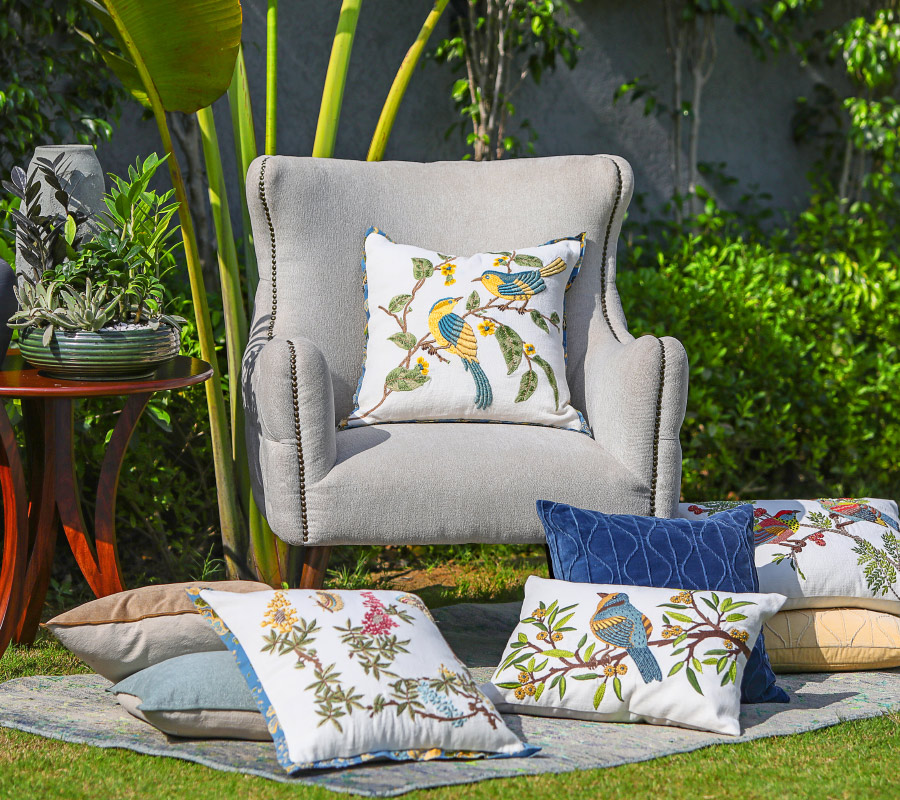 Not too long ago, anyone from India going abroad would be given a long shopping list by friends and family. Today, that isn't the case anymore. "From being a third-world country to being an emerging superpower—India has come a long way. The landmark economic policy of 1991 opened the gates for foreign investments in India and slowly as a nation, we started stepping out of the shadows of our colonial past. Over the course of these years, India has built a reputation of trust and as a reliable ally in the world," says Handa. Akanksha Arora, founder, Tribe Amrapali believes that there's always been curiosity about India, globally. "Indian brands hold a certain charm and fascination. The global audience wants to know about India in general—its culture, religion and spirituality. With so much diversity, each region has a rich and fascinating history which reflects in our craftsmanship and gives a new story to the global audience," she opines.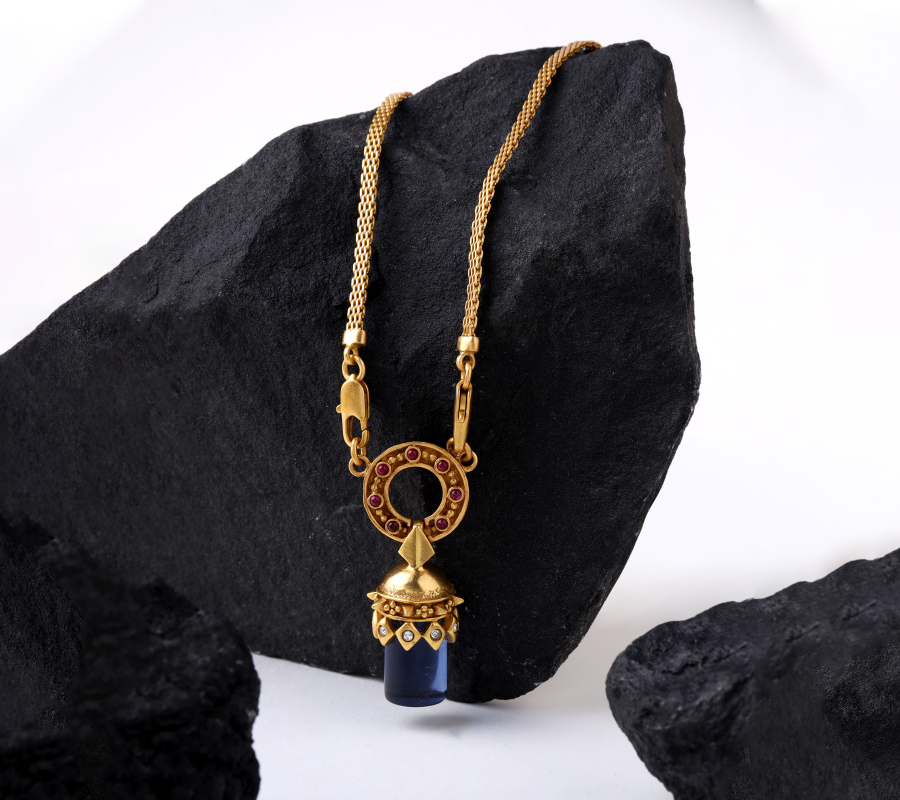 The fashion story 
India has had a rich textile history going back centuries—and so it's no surprise that this heritage is now acknowledged globally. A brand like Manish Malhotra has had a strong presence amongst the NRI audience, globally since many years. For Malhotra, it's about celebrating the classics and keeping the intricate handicrafts alive: "The textile traditions and crafts of India are primarily known for their handwoven classics be it chikankari, Banarasi, kanjeevaram, or khadi. India has contributed a lot to the global fashion market in terms of supplying materials, fabrics, and exotic motifs. It's the luxury of the legacy of drape, vibrancy, craftsmanship, and embroidery that we strongly promote and market. Their relevance is timeless and stands the test of every era."
Any talk of Indian crafts is incomplete without mentioning jewellery and Amrapali is one such brand bridging the gap between Indian jewellery crafts and the global audience. Their digital-first approach has given the brand a great response across the UK, US and other countries. Not only does the brand have its own e-shop but is also available on Net-a-porter. Their signature brand Amrapali too has three retail outlets in the UK. "Our collections for Tribe strike a perfect balance between fashion, wearability and pricing. Tribe started as an e-store which offered worldwide shipping from the very beginning. In the age of internet, there's no limit; everyone have access to everything," says Arora.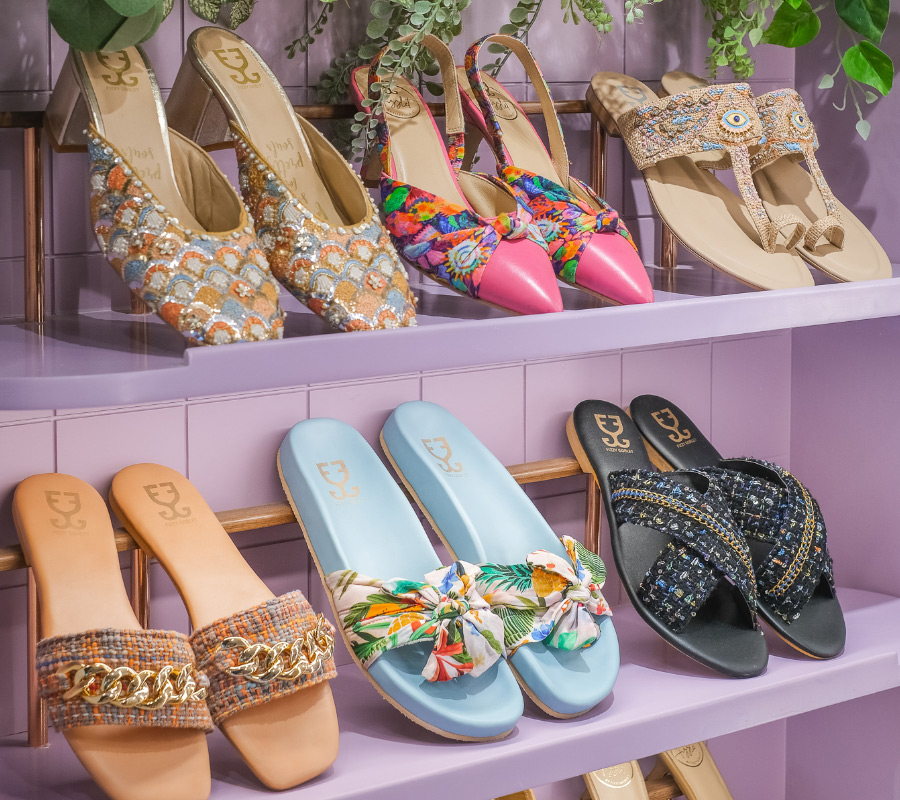 Considering the sheer ethnic and cultural diversity of Indian crafts, Laksheeta Govil of Fizzy Goblet believes that the attention is towards craft-based brands. For Fizzy Goblet, the idea was to create a global brand that represents modern India—and this vision is reaching customers all across the world through their online store. "Customers are very intelligent and know what they want. They have an eye for handcrafted products and are buying into the stories behind the product. Our USP is to bring a contemporary touch to Indian craft and embroidery. At Fizzy, we are reimagining age-old traditions and techniques for the new-age consumer," she shares. 
A thing of beauty
The craze that Ayurveda and yoga has spawned abroad is not secret. Samrath Bedi, Executive Director at Forest Essentials believes Indian beauty brands are fascinating thanks to our cultural prowess. The brand that entered the UK market through e-commerce is now planning to launch retail stores in the UK over the next few years. "With narratives around essential skin care regimes involving a healthy diet, adequate water intake, exercise and intake of vitamins and antioxidants, the new age consumer is taking 'healthy skin' much more seriously than just a cosmetic 'fix-up," says Bedi. While taking Forest Essentials into international markets, their guiding principle has been to represent India and stay true to its DNA. He further points out that Ayurveda is not limited to a product but is a lifestyle. "Authentic Ayurvedic products offer a complete holistic experience, which harmonises the mind, body and soul. The most fundamental Ayurvedic and Forest Essential standard for pure, fresh and natural is that 'if you cannot eat it, do not use it on your skin'. In that sense, Ayurveda has pioneered the idea of 'clean beauty' and that's what makes it the most relevant cosmetology today, in the modern age."
Décor dreams
India's artisanal traditions also lend themselves beautifully to décor—with several acclaimed décor brands charting the path towards international shores. According to Raghav Gupta, Director of eCommerce, The Rug Republic, it is the brands' very Indianness that makes them successful on a global scale. "Branding has been an issue for many Indian brands but I think we are now learning to lean into our culture and what makes brands 'Indian' rather than trying to replicate western counterparts and that is turning heads across the globe. The Rug Republic has often been lauded for its contemporary design aesthetic while still being in touch with traditional techniques." The brand that's available in Asia, Europe, the UK, South Africa, South America and Canada also believes in uplifting those around them, be it the artists who make the rugs or the office workers or Mother earth, thus also being a harbinger for sustainable growth.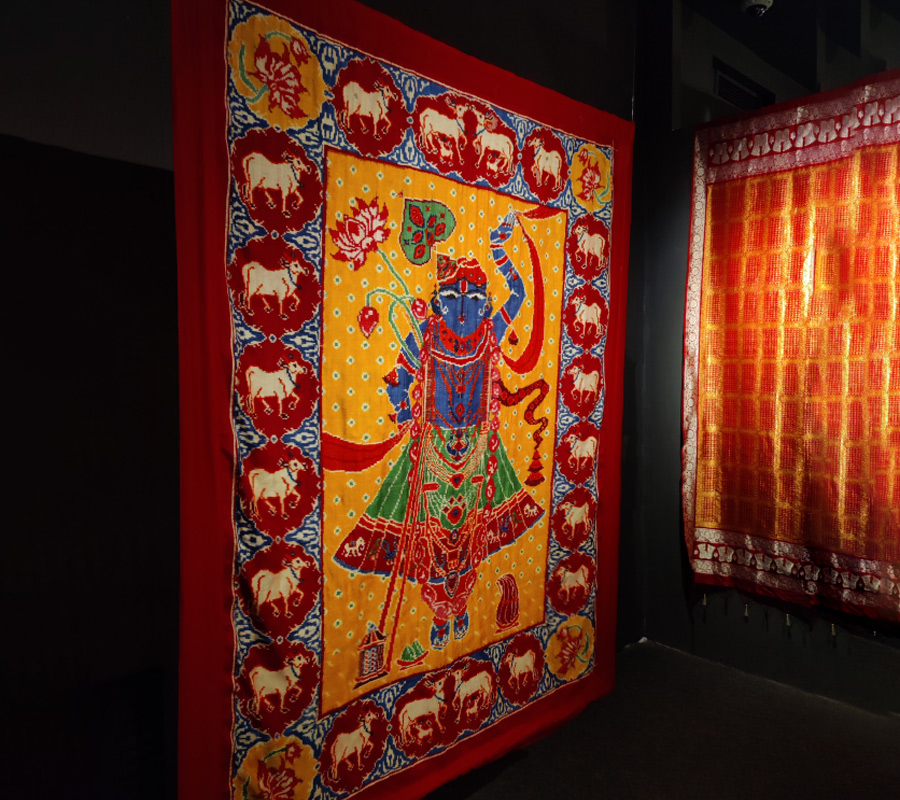 Architect and interior designer, Ashiesh Shah, who also was part of the Sutr Santati Exhibition echoes a similar sentiment. "We subscribe to the notion of craftsmanship and are committed to empowering the 'karigar' and employing craft techniques, materials and processes native to the country." For instance, his firm, Atelier Ashiesh Shah has been working closely with Heirloom Naga for a long time now bringing together a contemporary flair with traditional textiles from Nagaland. The brand that recently showcased Brahmaand—a collection of hand-knotted rugs in collaboration with Jaipur Rugs at this year's Salone Del Mobile in Milan is also consciously focused on creating a global presence. "We work closely with artisans designing objects and textiles with a contemporary flair. Serving as a medium to change the perception of primordial Indian crafts beyond mere souvenirs, these objects and textiles encourage craftsmanship and a spirit of artistry by pushing boundaries through scale, form and technique, making them relevant to a global audience."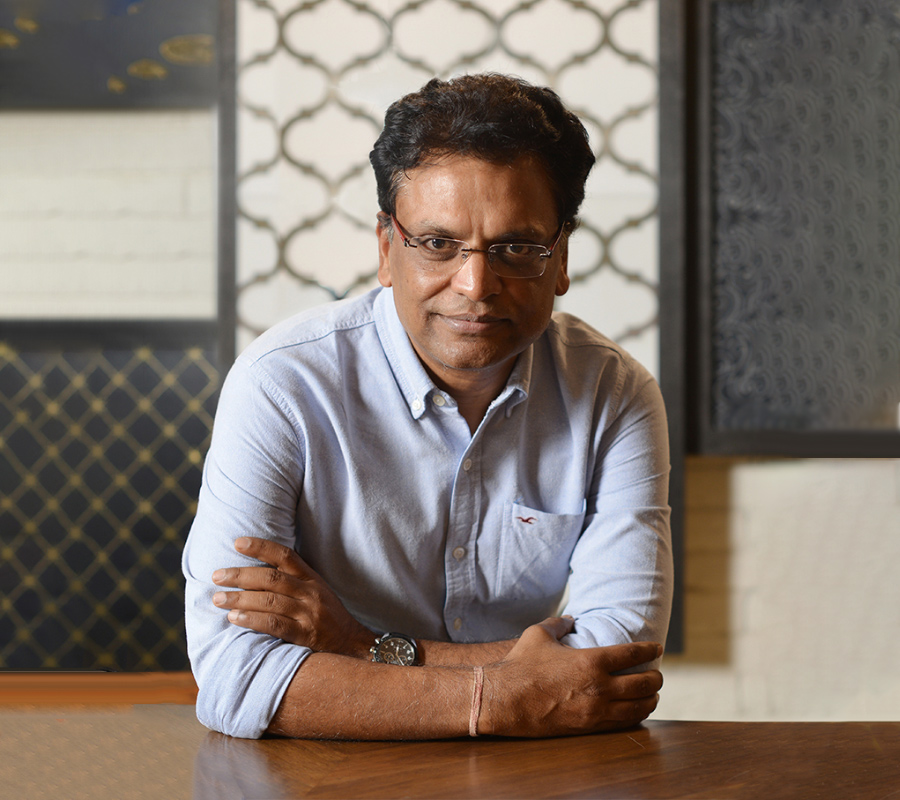 Sanjeev Agrawal, Founder, Orvi Surfaces & Orvi Home also emphasises on the importance of sustainability. "The post-pandemic consumer has become very conscious. Beyond the product and aesthetics, consumers are now looking for brands with ethical practices, brands that make an effort to give back to the society and brands that care. This has given homegrown Indian brands the opportunity to thrive globally because of their company culture, environmental policies and artisanal focus." He attributes the success of Orvi to using traditional craft techniques from across the world including stone carving, hand sculpting and intricate metal inlay. The brand that has a retail showroom in UK is focused on reviving these age-old techniques and maintaining the centuries-old practice of creating handcrafted surfaces and décor pieces in India.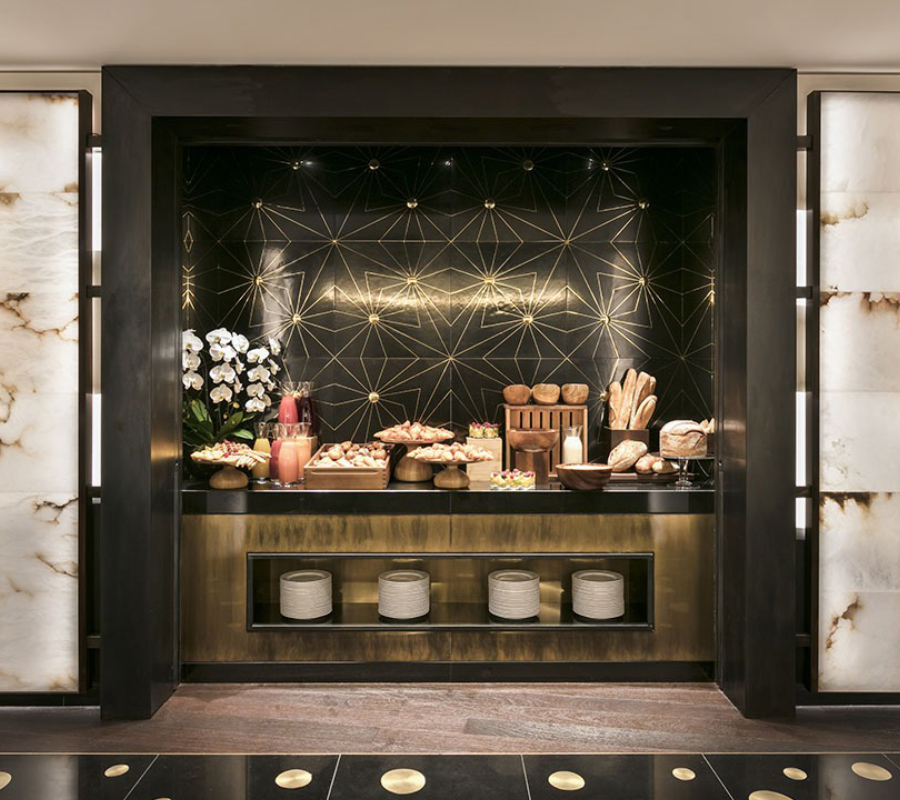 Truly, no other land in the world has as much diversity as India has to offer. The cradle of craft and culture, India is raring to go on the global stage. And truly, wherever you are in the world, it will always be a moment of pride to spot that label that says, 'Made in India'.
Photo: Sarita Handa; respective brands