He walks in punctually on the allotted call time, on a Sunday, for the Zee Zest cover shoot in a pair of anti-fit denim and a white t-shirt with a graphic print. Ali Fazal's childlike excitement pops out as he shares the story about his grandmother being the inspiration for the t-shirt designed. He describes her as one of the coolest people he knew.  Ali has inherited his grandmother's cool factor supplemented by a healthy dose of unconventionality that can be seen in his career graph. 
As the digital cover star for June 2022, Ali, armed with a boyish grin and piercing eyes, seamlessly transitions into the three looks of the day—just like he transformed into Zafar for Fukrey, Abdul in Victoria & Abdul, Guddu Pandit in Mirzapur, and Andrew Katchadourian in Death On The Nile.
The Hollywood affair
From his cameo in Furious 7 (2015) to be the male lead in Victoria & Abdul (2017) and now Death On The Nile—Ali Fazal is slowly and steadily becoming a fixture in the international film circuit. Although, if you call him India's successful export to Hollywood, he will shrug the compliment off and talk about the late actors, Irrfan Khan and Shashi Kapoor and their milestones. "Irrfan sir already left a great mark in Hollywood. And Shashi Kapoor saab was actually one of the first Indian actors in Hollywood, which people don't acknowledge anymore." Ali takes pride in his achievements with the right dose of humility when he expresses that he considers himself fortunate to have been able to work with big international production houses, but he is not in a rush and is taking one thing at a time.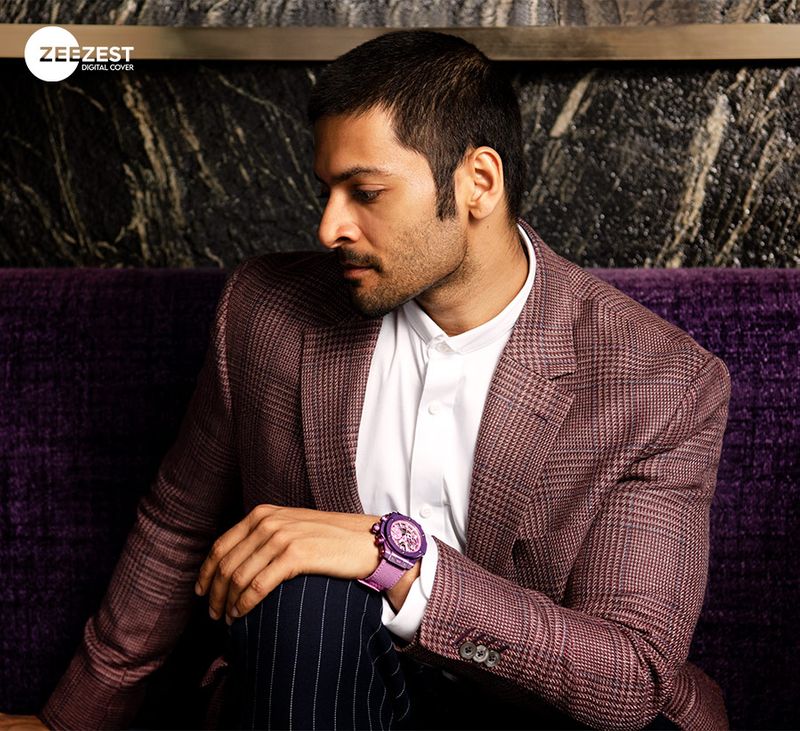 Ali has an envious list of international co-stars, including  Dame Judi Dench—he calls the legendary and critically acclaimed actress, who has multiple Golden Globes and BAFTAs under her belt, a gift from Victoria & Abdul 's director Stephen Frears. Ali Fazal has also openly acknowledged his crush on Annette Bening, another stupendous actor and four-time Oscar winner, on many occasions. Ali also shared screen time with Gal Gadot, best known for her role as Wonder Woman, during his most recent outing in Hollywood. "She's very nice to work with. She is a family person at the same time. When somebody loves her family a lot, you know you see that compassion," he adds. 
And while he appreciates Gal Gadot's compassion as a human being, it is Gerard Butler's cool factor—from the under-production Kandahar—that has him enthralled. "He's a seeker and I think that's that makes him a very spiritual person," says Ali, adding that they shared good notes. Of the film, Ali says it's one of the best teams that he's worked with. Kandahar was shot in AlUla, Saudi Arabia, where the whole cast and crew were located for the entirety of the project. "I am chasing Gerard Butler's character throughout the film. These two-and-a-half months I was training hard—I've never done that," he says. Written by Michael Lafortune, an Afghan war veteran himself, the film draws a lot from real-life experiences, according to Ali. "It was this really detailed and enriching journey for me, from learning how to ride a dirt bike to using guns in a particular way, which is very different from let's say a Guddu picking up something random," Ali says with a sense of awe.
A world of difference
When our conversation leads to the obvious question of the differences between working in an international film versus Indian cinema, Ali says: "At the end of the day, it depends on production value." His international projects have often been with big studios, including Universal Studio, Disney, and most recently Thunder Road Films—the studio that made the John Wick series.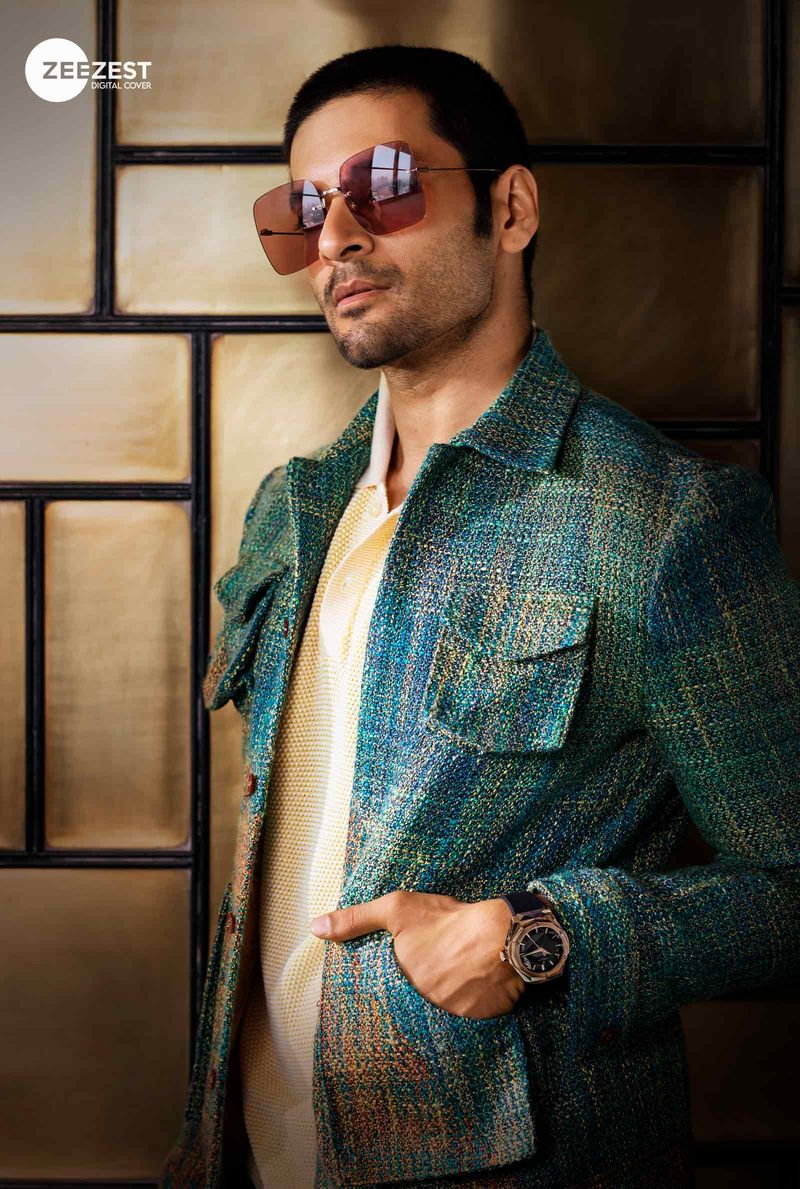 In 2017, when Victoria & Abdul was released it didn't get the traction a lot of international films do today. "Maybe our marketing wasn't the best, it could've been better. I was also very new. I had no direction," he says adding it was the first time he saw how Hollywood marketed their films. The way they treat their product is very different from the all-guns-blazing approach to marketing and outreach in India. "I had never seen anything like it in my life, it was like a presidential campaign. It's very selective and very strategic," Ali adds.
Back home, he accepts, while economies of scale vary—it can often be no less than a Hollywood-scale production. "I recently worked with Vishal Bhardwaj for Khufiya. We've just wrapped it up and it's been nothing short of a Hollywood experience," he elaborates.
The Guddu Pandit phenomenon
"Mirzapur technically is a big show I did—it's like shooting three films back-to-back. I really want to do more, but I think sometimes my time gets divided," Ali says. Mirzapur's success came as a surprise not only to him but to the whole team. "In season one, we had created something really crisp and really nice; something that was honest to the land. So, we were unaffected by how it all went," Ali says. He credits writer Puneet Krishna for understanding the nuances and creating a show that is honest to the land.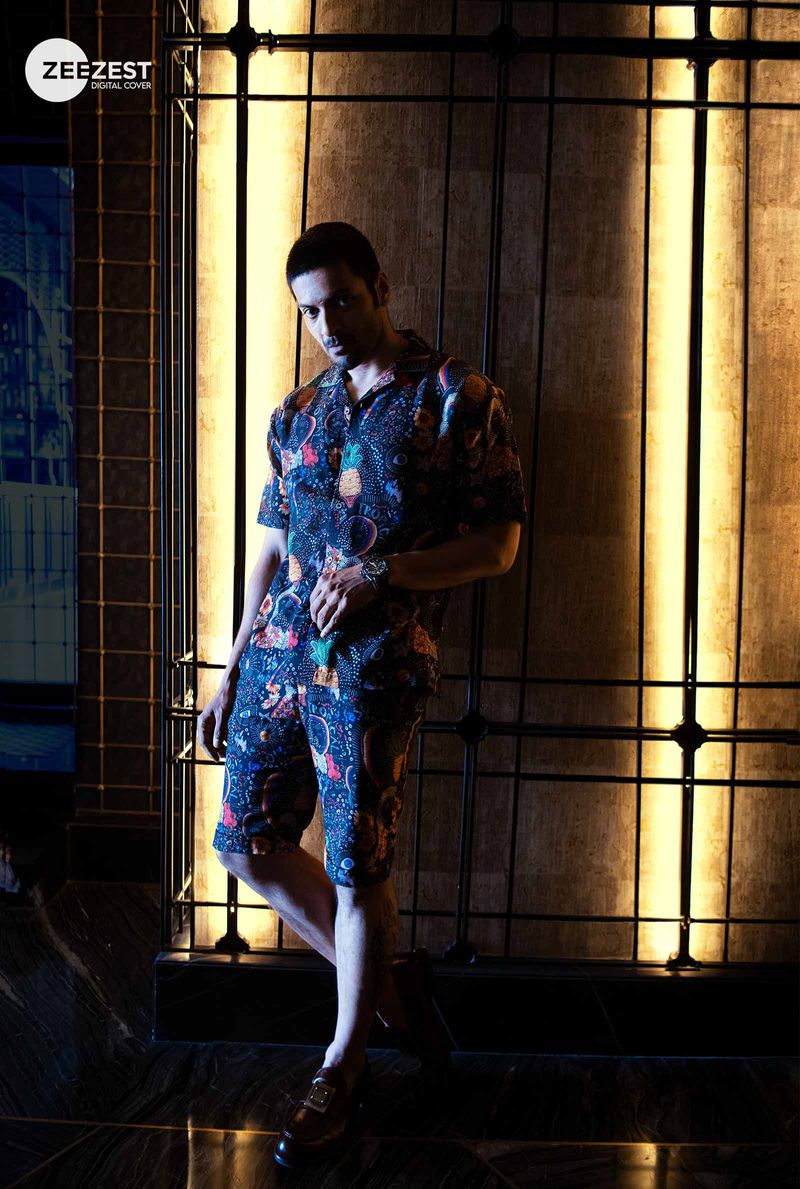 His head shorn of his dark locks in a crew cut and hitting the gym to bulk up for the character, Ali says more than anything else it is a test of his patience. "I'm very impatient. I'm just waiting for it to get over because it takes a lot," he says. The fact that the shoot for season three is scheduled in the peak of summer doesn't really help the versatile actor.
With season three of Mirzapur scheduled to premiere later in the year, expectations are high. "We have to do better than the last one. That is not to say we have less of a job, but I mean the pressure is high. But for me, it's always a story. It needs to make more sense," he adds explaining the reason for the success of the OTT hit.
Sucker for a good story
If you observe Ali's character graph, it's experimental and non-stereotypical. Explaining how he chooses his roles, Ali says: "I think being a closet writer myself, I'm a sucker for good writing, good punches, and good usage of language." He values that the words not just carry meaning, but also express emotions "to find an unpredictable truth about yourself."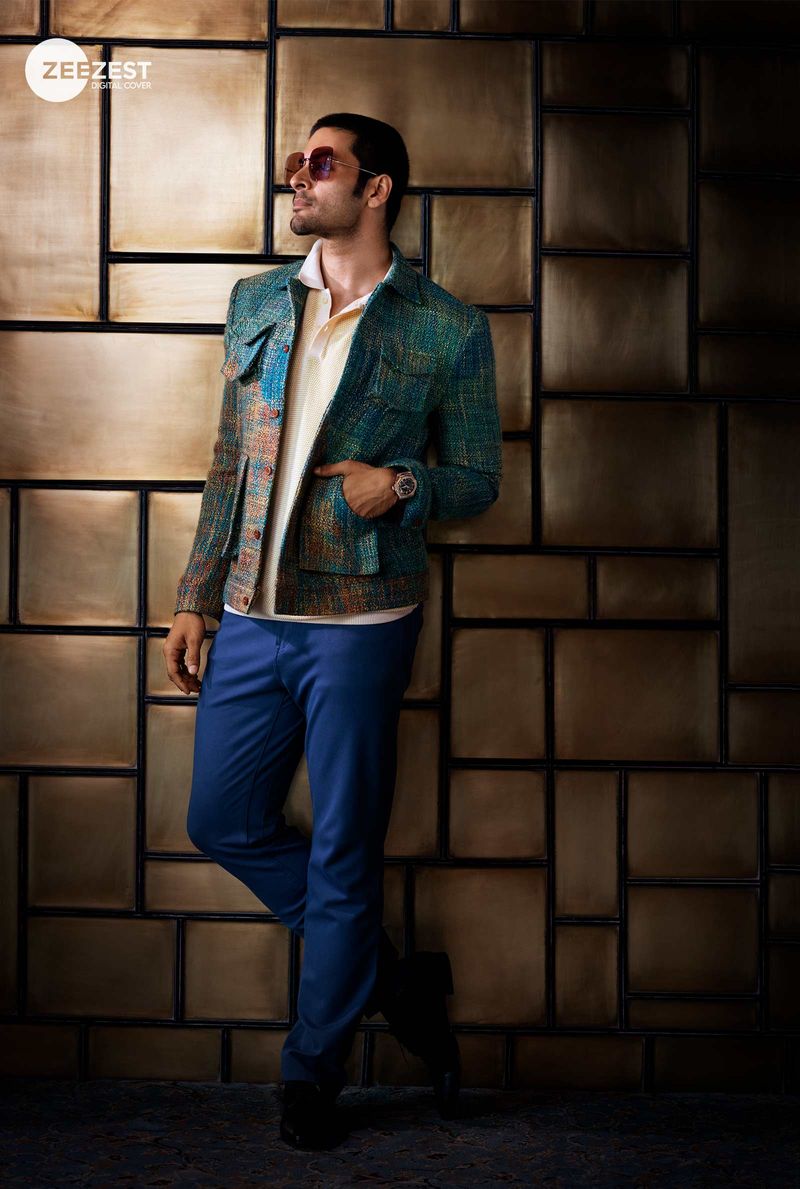 "I don't think I have a particular formula for choosing a script. Death On The Nile, for instance, was a classic novel by writer Agatha Christie and who wouldn't want to be part of it," Ali continues. His childhood was surrounded by these whodunnits since his mother was a voracious reader—that is also why he was never inclined to pick up these mystery novels himself. For Mirzapur's Guddu Pandit, Ali says, "I could totally see it go all the way to the end but at the same time there were aspects that I couldn't make sense of." At the end of the day, "I love that I love surprising myself, so I think that's it," Ali adds.
The child within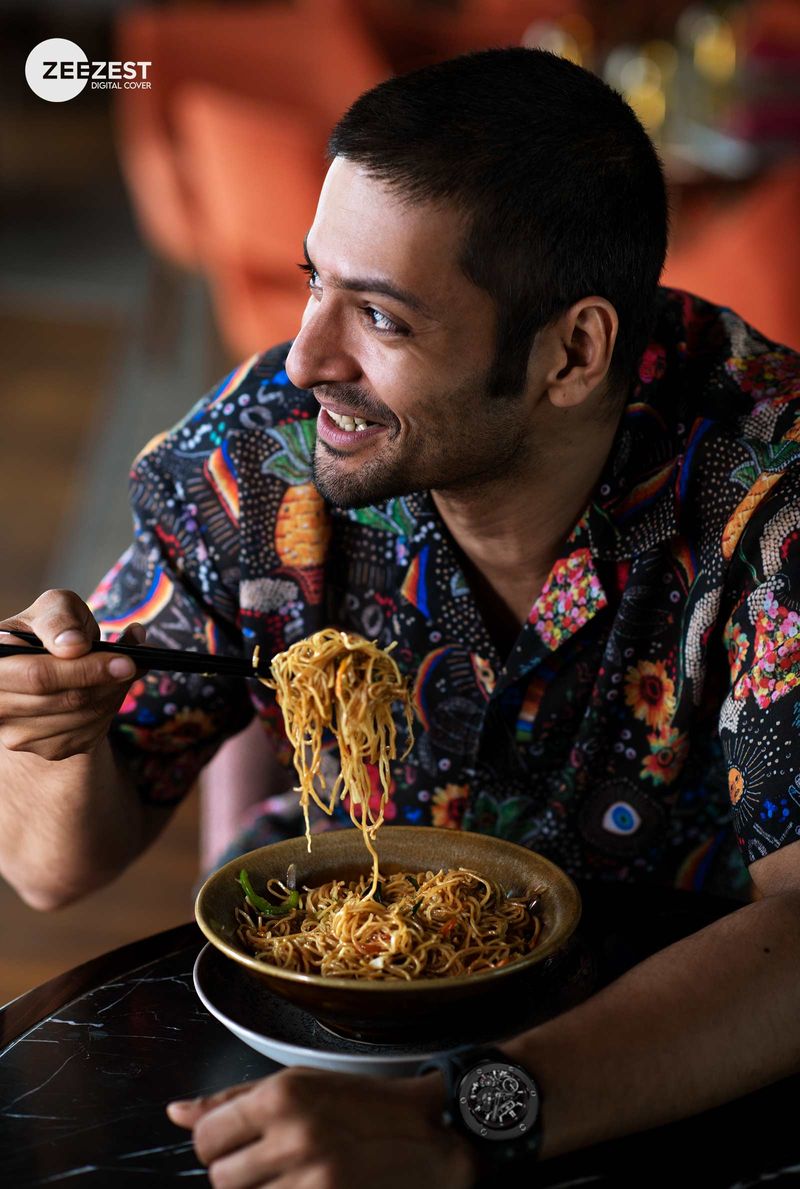 Ali's answers throughout my interaction were thoughtful and would lead you to believe that he is a serious man. But he is equally light-hearted. "I'm anything but the brooding Guddu Pandit or some gau admi from Fukrey, who's this artsy type. It was fun for me at the time because I like to see how I would look in this really obnoxious avatar and fool people in certain ways." Ali explains his need to be able to enjoy the moment and the impact of his characters. And much like the next person, daily chores and vagaries of life weigh Ali down. "At the end of the month, no matter where I am in the world, I get an electricity bill. It's one of those things that I wish someone else could take care of. But you know you have to do it," he says, adding, that film shoots is where he finds peace and is most comfortable in the skin he puts on.
A relationship of mutual respect
Ali describes Richa as his "closest friend," someone whom he intends to share his life with. At the time of the interview, it had been two-and-a-half months since he had been away from home. He was waiting for the shoot to get over to spend quality time with Richa. "I haven't seen her properly, so I'm really excited actually. After this shoot to have some time where we can just sit and chat."
Richa is also his business partner—the two have a production house named Pushing Buttons. He acknowledges that "compartmentalising can get tricky, which is why we're looking for someone to whom we can just delegate work." You can sense the awe Ali is in with his partner, in business and life, when he says, "It's fun being with her, in whatever capacity. And I respect her as an actor and as a person I get a lot of insights from her."
His affection and admiration for Richa is evident in the way he speaks of her. He is excited about his personal life as well as professional life with her, as he explains that he can't wait for a democratic structure to enter the movie business and the small step their company, Pushing Buttons, is taking is in the right direction. 
---
Credits:
Editorial lead: Sumita Bagchi  
Photographer: Atul Kasbekar
Creative consultant: Mitrajit Bhattacharya
Assistant photographer and BTS video: Rahul Sawant
Editing: Media Edge
Stylist: Rochelle D'Sa and Anisha Gandhi
Assistant stylist: Komal Soni
Hair and Makeup: Arbaj Ali
Location: St Regis Mumbai
Artist PR: Hardly Anonymous