I did not know Rishi Kapoor, I was not his friend, neither had I worked with him, spoken to him or even met him; but he knew me.
Not because I was notable, but because his lust and piety for food were so boundless, that he associated me with that carnal passion. I first met him several years ago at a wedding. I mean I hardly met him, from nowhere I heard this loud exigent voice calling, "Eh Foodie, come here!" It was a crowded wedding, jam-packed with film celebrities and important people.
Rishi Kapoor sat me down, his older brother Randhir Kapoor on one side, me on the other, and a bottle of Johnny Walker Black Label in the middle, and he spent that whole evening, talking about food.
He had watched several episodes of my TV show The Foodie and with an inquisitive mind, he wanted to know whether the Muradabadi Yakhni Pulao was similar to an Awadhi Biryani, whether, the Biryani at Bohri weddings in Mumbai was better than that available at the stalls near the Nizamuddin Dargah in Delhi. Whether Kebabs and Curries at the ITC Grand Central, Parel really made the best Haleem in Mumbai or was the one from Pista House in Hyderabad better?
He spoke about how he liked his Parsi Akoori slightly creamy and spicy and that no one in Mumbai could make one to match his exacting specification.
That evening, we sat there, animatedly chewing the fat and wetting our whistles, those who came to our engrossed table to pay their respects to the two scions of the Kapoor family, were cast aside, and we continued into the evening, extolling the virtues of non-vegetarian, north Indian cuisine, Butter Chicken, Nihari, Parathas and even Chinese food.
At the end of that evening, since we were now one big happy food family, I asked him, whether he would appear as a guest on my food show. He looked at me with great affection, put his arm around me and said, "I love you yaar, but no I won't, just too much effort." It was at that point that I fell in love with him.
We had exchanged numbers and we followed each other on Twitter, and once in a while, I'd either get a DM or a message from him when he wanted to share or inquire about food. The Kapoor family's love for Chinese cuisine is well known; even when I interviewed Rishi's uncle, Shammi Kapoor, on The Foodie, he insisted our meal be ordered from their favourite restaurant China Garden, and I could see his eyes light up when the food arrived.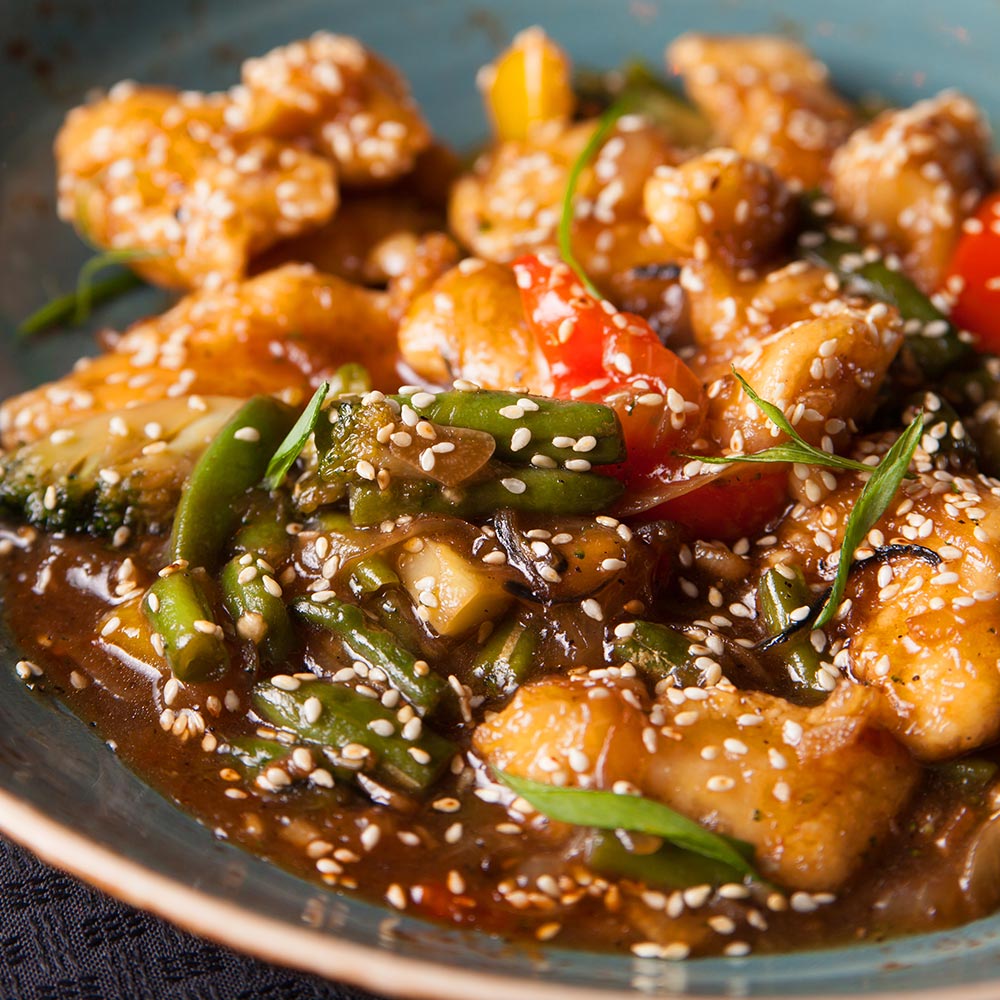 When I hosted Ranbir Kapoor on the show, he too couldn't stop broadcasting the love that the Kapoor khandan have for Chinese. So, I was not at all surprised when my cousin Rahul Velkar, owner of Mr Chow's, an upscale Chinese takeaway chain, excitedly telephoned me one very rainy Mumbai day. The lanes of Bandra were flooded; it was raining cats and dogs, and lo and behold, at their kitchen door at Chimbai Road, drenched from head to toe, walked in Rishi Kapoor, hunting for Chinese food.
Now only a wanton foodie could go on foot in the pouring rain looking for some wontons and a Chinese feast. He of course ordered more than half the menu and trudged back home, I'm sure to drier clothes and a cosy meal.
It became a habit. Every time our paths crossed, we would again huddle up and chat about something oily, greasy and delicious. Like the time we met at a party at Kishor Bajaj's (of Hakkasan, Yauatcha and Bada Sahab fame) house. The subject was Khichda, slow-cooked mutton with spices and wheat. So salivating was the discussion that I called Hassan Mansuri of Jaffer Bhai's Delhi Darbar and implored him to send their most brilliant Khichda to Rishi Kapoor's house the next day. I could not partake of that meal, but Chintuji messaged post-dinner and I can imagine what a feast they must have had.
It was a few months later that I heard that he was ill and was being treated in New York. We exchanged a few messages after he returned to Mumbai, but I was heartbroken to hear of his passing. In Rishi Kapoor, we lost a good honest man who loved his life.
Chintuji, may you rest and feast in peace.
Photo: Instagram