"What you do in life echoes in eternity" is how Athiya Shetty's Twitter bio reads. Armed with a degree from the New York Film Academy, Athiya made her Bollywood debut with the 2015 release Hero. She followed it up with roles in Mubarakan (2017) and Motichoor Chaknachoor (2019) and a song in the 2018 film Nawabzaade. 
Most recently, the young actor turned entrepreneur by providing creative and financial backing to Stage3 as it builds the next generation of fashion shopping powered by the creator economy. Athiya will take on the role of Stage3's creative director.
We caught up with the actor, who was in Bengaluru at the launch of Puma's largest store in South India and Orion Mall, rocking an athleisure look, wearing Puma from head to toe. She tells Zee Zest in this exclusive conversation about her future plans, movies and more. 
Edited excerpts:
1. Considering your father is an actor, was acting something you always wanted to do?
Actually, not really! Growing up, I started off wanting to be a waitress, then an architect, and then a dentist. By the end of my school life, I knew for sure that I wanted to do something that was creative. I used to love theatre and art, and from 11th - 12th grade onwards, I started to veer towards acting.
2. Was there more pressure on you when you decided to be an actor as your father Suniel Shetty is well known?
I would not say there was any pressure because of my father, but I feel every individual—irrespective of their profession—faces the pressure of living up to their own expectations. Maybe it is more in my profession; in my case, it was really the pressure I put on myself and the goals I set for myself that was the cause of any stress.
3. How do you choose your films?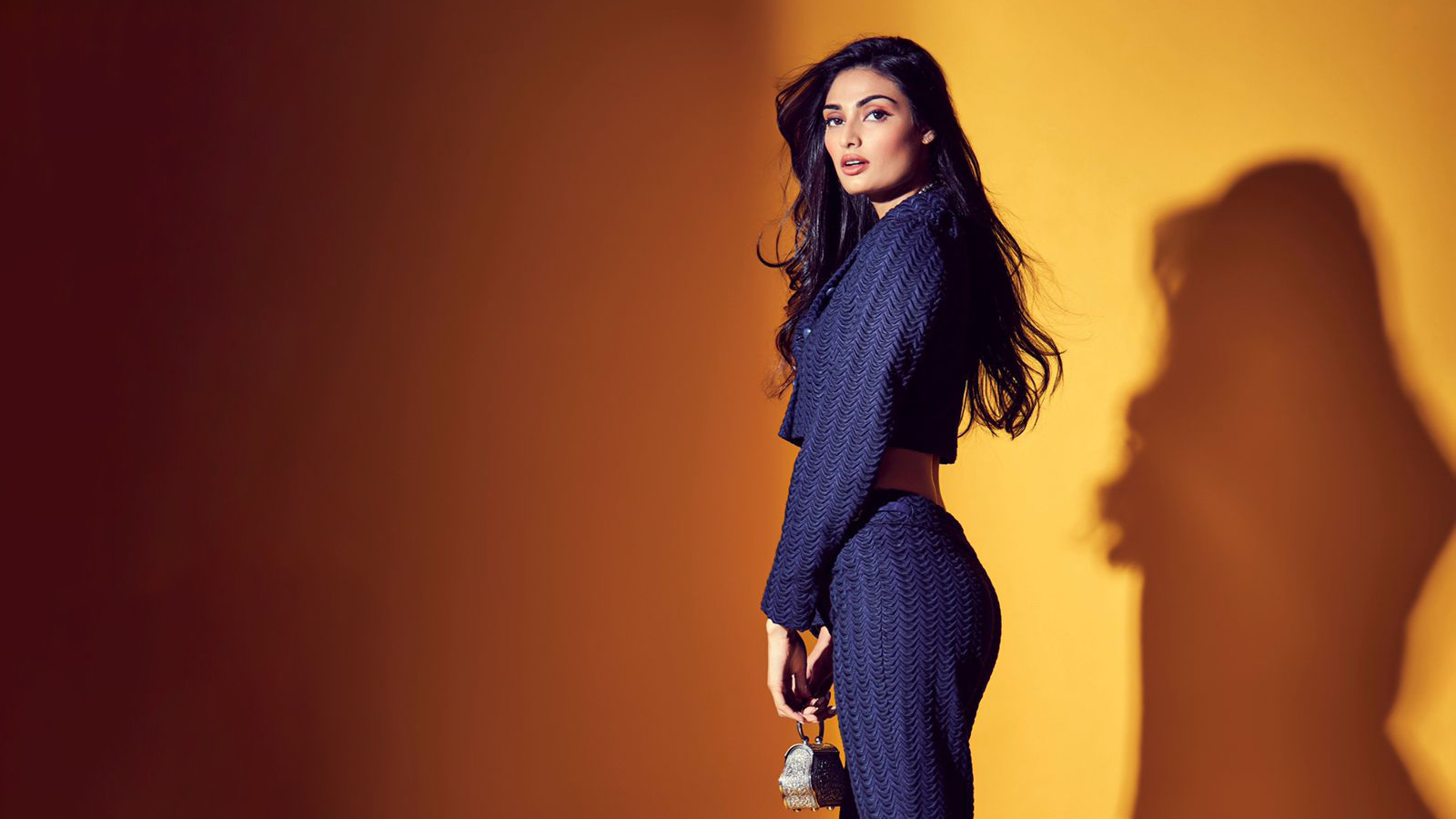 I need to feel both a sense of calmness and a sense of excitement when I read a script. If my gut does not say yes, no matter what the project is, I will not sign a film. I am the kind of person who needs to be happy doing what I am, as I cannot fake it. Being an actor, it is always said you must be honest as the camera captures the honesty in your eyes. Even though you are acting, you must be honest, and you have to give everything to that role, character, and film—that's why I trust my gut feeling. In fact, I must feel an emotional connection, something that applies to anything I do in my life. I never look at the outcome before I sign a film. Rather, I look at the process to see if it will be an enjoyable experience for me.
4. You are very selective about the work you do. Is this a conscious decision?
It is true that I am selective not just about signing films but about a lot of things I do in my life. I may be spontaneous in my actions, but I am an over-thinker and while many people think it's not the best thing, it is working for me. I have never really looked at what other people are doing and yearned to do something like that. For me, what is important is that I need to be happy and sleep well at night, knowing that I am a good person.
5. Do you think with the way OTT platforms are growing, it is the best time to be an actor?
Yes, certainly! I have always said that owing to the pandemic, the industry has been badly hit but there are platforms that allow you to showcase your talent and express yourself. You do not necessarily have to be an actor for the box office as OTT takes off that pressure of opening numbers. While no one can take away the magic of cinema, OTT has given a platform to so many new talents that it is quite amazing.
6. You are very fit, something that your profession also demands. Can you tell us something about your fitness journey?
I have a love-hate relationship with fitness, as I have always seen my parents and my brother being so fit and I was always the lazy one in the family—forever taking advantage of my metabolism. But I feel that while you can be any shape or size as people are unique in their own way, it is important to be healthy. The focus should not be as much to look a certain way or aspire to be a certain way. While that can motivate you, you must focus on being healthy.
7. You are quite a foodie, is there a specific diet plan that you follow?
I love food and I feel it is important to work out, but you have just one life—so just balance it out and enjoy eating as well.
8. What do you like to do when you are not acting?
After the pandemic hit, I started doing many things. I was painting, doing yoga, binge watching, reading, and just basically existing and going with the flow of life.
9. Can you tell us about your upcoming film?
I have just signed it so you can expect an official announcement soon. As of now, all I can say is that I am very excited to be a part of it.
Photo: Instagram/ Athiya Shetty; Puma